We did it, y'all. Season 15 of Real Housewives of Atlanta finally concluded, and there was a little juice left in these peaches, after all. This season has dragged on, but in this supersized episode, there was a divorce, a girl-on-girl cheating rumor, a red carpet extravaganza, and a hot mic moment. What more could you want from a season finale?
Approaching Season 15's finish line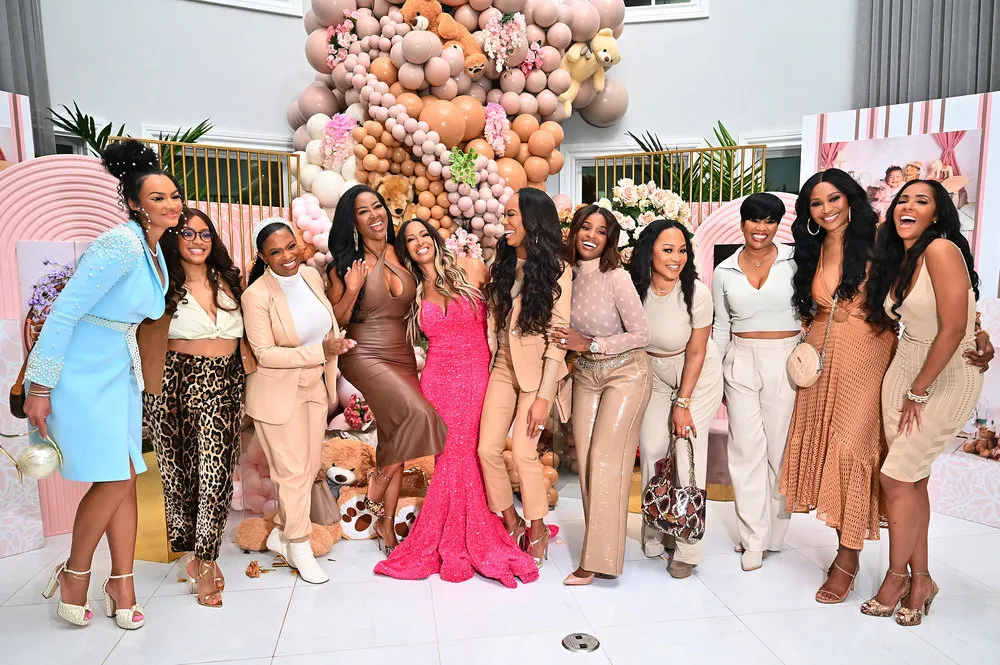 "Good riddance" probably isn't the right thing to say about Season 15 of RHOA. But, we all know Season 15 hasn't been the strongest. Even Kenya Moore admitted that this wasn't her favorite season. There was a lot off with the dynamic.
Shereé Whitfield was positioned as the group's nucleus for no good reason. She failed to rise to the occasion because she was too busy making excuses for why Martell Holt couldn't show up for her. Marlo Hampton and Sanya Richards-Ross couldn't find a solid storyline, and most of Kenya's ended up on the cutting room floor. Meanwhile, Kandi Burruss struggled to find time for the group, and every time she did, they attacked her over the most ridiculous things.
RHOA usually stands out as one of the Housewives shows with a solid supporting cast of friends, but even that dynamic was off this season. We met Courtney Rhodes as a new friend to the group via Shereé. Although we learned that she was Ralph Pittman's long-lost cousin, her only other purpose in the group was to go around and instigate one-sided problems with the OG cast members. Kandi threatened to headbutt her, and that was the most interesting thing that happened to Courtney this season… until her messy hot mic moment at the end of this episode.
Monyetta Shaw also rejoined the group as a friend for the second year in a row. Did you know that this was her second year as a cast member? It's hard to tell because she doesn't say much, and it's never exactly clear what Bravo is paying her to do. The producers had to bring Cynthia Bailey in at the last minute to help rescue the supporting cast of RHOA.
The saving grace this season, in all of her messy glory, was Drew Sidora. In every episode, something was going on with her. On top of learning that her husband was Courtney's cousin, she was trying to repair the relationship with her sister. She tried to revive her music career and landed the lead role in Kandi and Todd Tucker's movie. She found herself in the middle of #kissgate, revisiting drama from two seasons ago. Then, on top of all of that, her looming divorce from Ralph kept us glued to her scenes.
In Drew's tagline this season, she promised she'd trade in the "gaslight" for the "spotlight." She was right. And in the season finale, she continued to step into the spotlight, for better or worse.
Drew and Ralph's last stand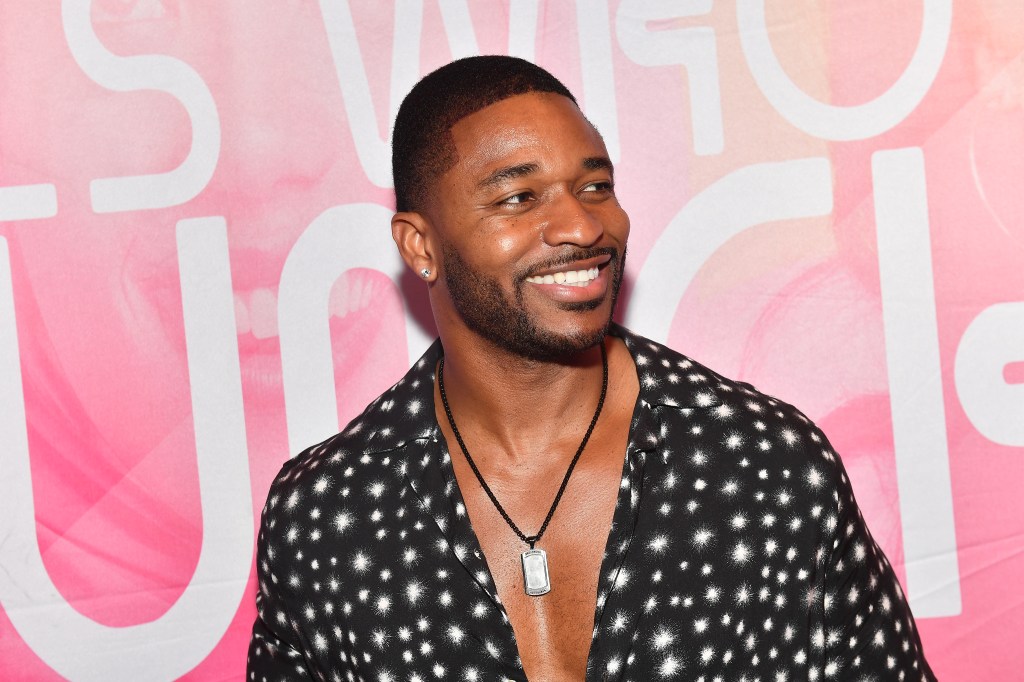 Drew and Ralph have been on a downward spiral all season. When the season started, we already knew that they called it quits. Watching it crumble over the last sixteen episodes was like watching a car crash in slow motion.
Earlier in the season, we learned that Ralph gave up on couple's therapy, which showed in this episode. When Drew sat down to talk to him about Cousin Courtney calling her a bitch, Ralph dismissed it like it was nothing.
Ralph argued that he'd seen all the other RHOA cast members call her the B-word, so why can't Courtney? What kind of nutty argument is that? In every episode, Ralph finds new ways to leave Drew (and everyone at home) gobsmacked. She genuinely thought Ralph would have her back on this pretty basic thing. You could see the shock in Drew's eyes, and she stormed out of the room. Meanwhile, Ralph had a bizarre smile on his face. Gross.
The argument spilled over into the rest of the house, and Drew's sister, Allison, got involved. Without hesitation, she defended her sister against Ralph's gaslighting. Suddenly, it became clear why Ralph didn't like Allison and didn't want her in their home. She won't let him get away with treating her sister like crap.
Later in the episode, Drew got Ralph to attend an emergency marriage counseling session. In addition to the fight we saw, we learned that Ralph moved out of their shared bedroom and has no ETA on when he will return. Ralph blamed it on Drew's busy schedule. However, during the counseling session, he argued that moving out of the bedroom was about feeling liberated.
Drew told Ralph that the kids had noticed that they were sleeping in separate bedrooms. She even had the texts to prove it, but Ralph immediately responded, "That's a lie." That is next-level gaslighting. Even the marriage counselor couldn't mediate their conversation. There's no saving this.
A red carpet affair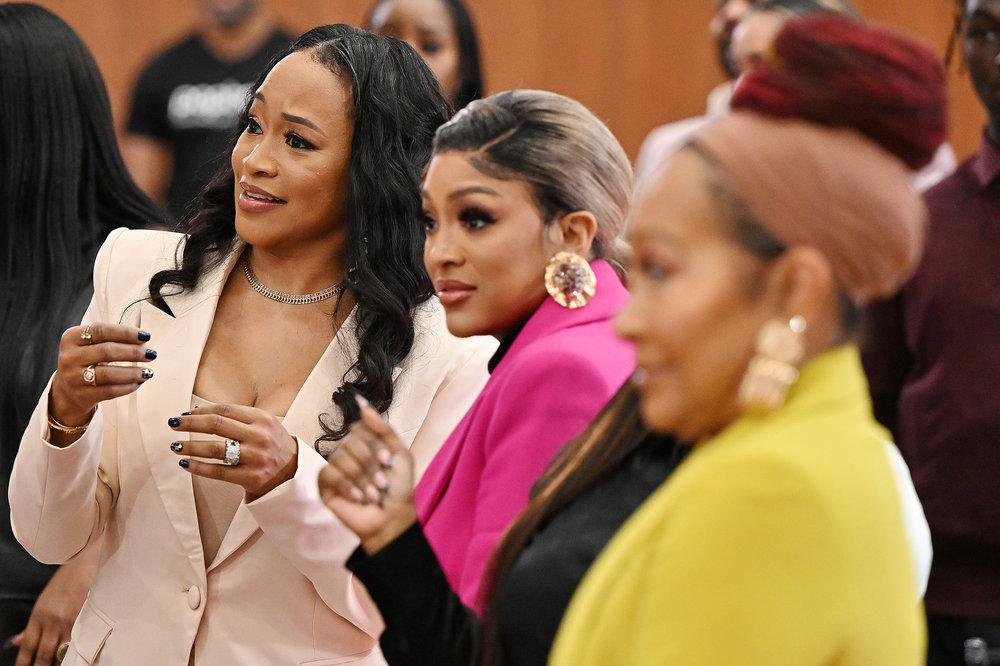 Kandi and Todd finished filming The Pass and planned a wrap party to celebrate. Although the movie had just finished shooting a few days ago, they somehow managed to get a trailer ready for the party. Things move fast in Kandi and Todd's world.
Although at first, we were initially skeptical of Todd's movie, Peacock ended up buying it. The film premiered right after the RHOA finale, so kudos to Kandi and Todd. NBCU loves them. We take back what we said about Todd's movie going straight to Tubi.
The wrap party served as the perfect backdrop for a Housewives finale. Everyone was there, and they could tie up any loose ends from the season — the biggest being the drama between Courtney and Drew. Did Courtney call her the B-word or not?
Once again, Drew's sister, Allison, came to the defense. Side-by-side, they confronted Courtney, who finally admitted to crossing a line with her cousin. She didn't seem sorry, but they at least got closure. Case closed!
Drew performed a song at the party, which perfectly wrapped up her storyline of dabbling back into the music industry. Despite their recent arguments, Ralph wore his big-boy pants and showed up at the wrap party to support his wife. Interestingly, WNBA player Ty Young was also there to support Drew.
In a regular season, this wrap party would have been the end. The credits would have rolled, and we would have seen a glimpse of the reunion. But this wasn't a regular season; a lot went down after the cameras stopped rolling.
One month later…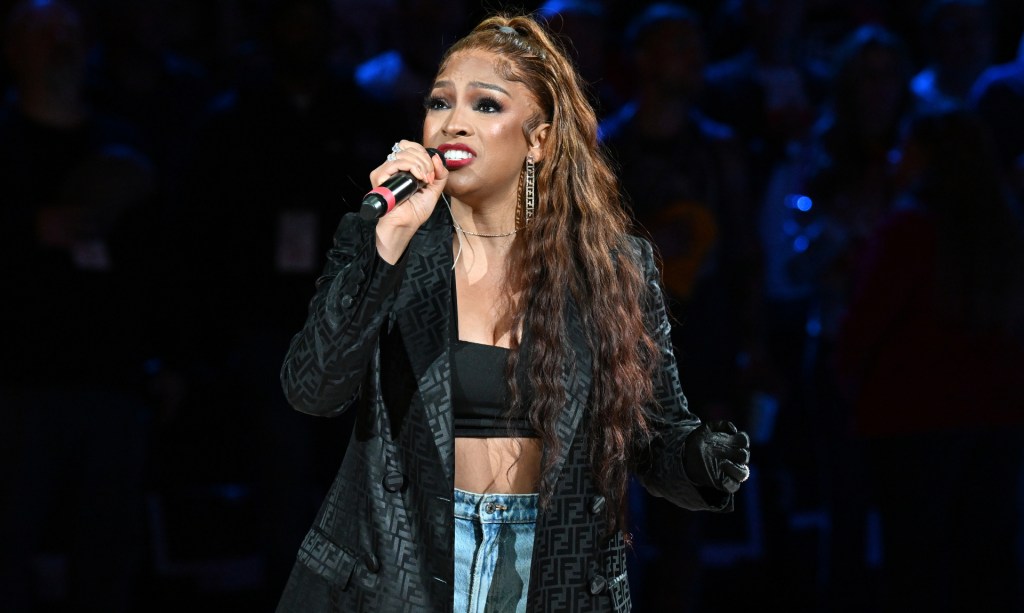 In the weeks after production wrapped, we learned that Sanya suffered a traumatic miscarriage. She was away from her husband when it happened and had to share the heartbreaking news with her son.
Production picked up as Sanya recovered. It was crushing to hear of her loss, but we know that Sanya and Aaron conceived again since then and are expecting baby #2 this year.
On a brighter note, we also learned that Sanya's family finally moved out on their own. However, they're only ten minutes away, which will come in handy when baby number two arrives but still allow for some boundaries.
Of course, the other major news that broke was Drew's divorce. Everyone watching at home was waiting for this to unfold on RHOA. As bad as it sounds, we were all waiting for the ball to drop. But what we didn't see coming were the rumors about Drew being involved in a lesbian relationship.
According to the streets, Ty was in a relationship with Love & Hip Hop: Atlanta star Mimi Faust, and Mimi took to Instagram and accused Drew and Ty of having an affair. Marlo, Shereé, and Kandi admitted to being privy to these rumors. In her confessional, Kandi even admitted that she heard they hooked up.
It's challenging to watch the ladies gossip about Drew's sexuality like it's a taboo thing. Of course, it might seem hypocritical, considering how she vehemently denied having kissed a woman earlier in the season. And the irony isn't lost on us that she spent Season 15 filming a whole movie at Kandi's house about having a homoerotic affair. But, it's important to be sympathetic to people's coming out journeys. Maybe she was fearful about putting her sexuality on blast like this. RHOA didn't save space for that nuance.
As the cameras rolled, Drew and Ralph prepared to sit down for green screen interviews to open up about what happened over the last few weeks since the cameras went down.
When Drew was preparing for her interview, she had a warm moment with Shereé, who was wrapping up her interviews. Drew told Shereé that on top of the divorce, her father's Alzheimer's worsened, and he stopped talking and eating. His health has been on her mind this entire season, which is an essential piece of context to consider when reflecting on Ralph's behavior. Through tears, Shereé revealed that her father had passed away just a day ago. That was surprising to hear. Had Shereé mentioned him being in poor health previously?
Drew and Shereé embraced each other. It was a tender but beautiful moment of sisterhood, a fundamental theme RHOA should always return to. Unfortunately, Cousin Courtney didn't get that memo.
Cousin Courtney's hot mic
In the final moments of the season, Cousin Courtney sat down in the interview chair and solidified her place as Season 15's villain.
When talking to the producers, she said she had heard rumors about Drew's sexuality. She also implied that Drew's relationship with Ty was something that Ralph would use against her in divorce court. She even claimed to have pictures of Drew and Ty on her phone!
It seemed like Courtney took a weird sense of pleasure in airing out all of Drew and Ralph's business in the confessional chair. Then, the real jaw-dropping moment from Courtney came when she got caught on a hot mic saying some truly wicked stuff about Drew's family.
Remember how Drew wanted Ralph to adopt her son officially? Courtney claimed that the adoption and the same-sex relationship were all part of a scheme.
"Adopt this child so I can go be in my gay relationship, and you pay all the bills," Courtney said of Drew's plans for Ralph.
Rule number 1 of Real Housewives is that the kids are off-limits. Did Courtney miss that during training? Did she think going so far below the belt would help get her more screen time? It worked, but there will be much to unpack at the reunion. There's no way the Real Housewives of Atlanta let her get away with that.
Season 15 of The Real Housewives of Atlanta continues next week with a two-part reunion on Bravo at 8/7c.
TELL US – WHO WAS YOUR MVP OF SEASON 15? DID YOU WATCH THE PASS ON PEACOCK AFTER THE FINALE? WHAT DID YOU THINK OF COURTNEY'S HOT MIC MOMENT?