Welcome to The Real Housewives of Salt Lake City! Over a year since it was first announced at BravoCon, the newest Housewives franchise is finally here, and let me tell you, dear readers. The wait was worth it. In the famous words of the Mormon prophet Brigham Young, who settled the Salt Lake Valley in 1847, "This is the place."
I feel confident in saying the premiere episode was pretty well near perfect. (Which makes sense because, as one of the 'Wives says of life in Salt Lake City, "Perfection is attainable!") The last time we were graced with a first episode this good was back when Real Housewives of Potomac premiered in 2016. (Though the hype surrounding RHOP was comparatively much smaller at the time. Bravo even leaned into a full slate of ads asking "Where is Potomac?" ahead of the premiere. And it took seasons of under-the-radar perfection for the show to finally be respected today as the top-tier Housewives franchise it is.)
But back to Salt Lake. I'm particularly thrilled to be recapping this season of RHOSLC because, like some of the 'Wives, I'm a pure-bred, pedigreed Mormon. I grew up in Utah. I spent two full years of my life preaching the gospel on a Mormon mission in northern Canada. Like two of the 'Wives, I graduated from BYU. These are my people. I've spent my entire life in the cloistered, often misunderstood world these women inhabit, and I couldn't be more excited to guide you through it over the course of the season. So let's jump in, shall we?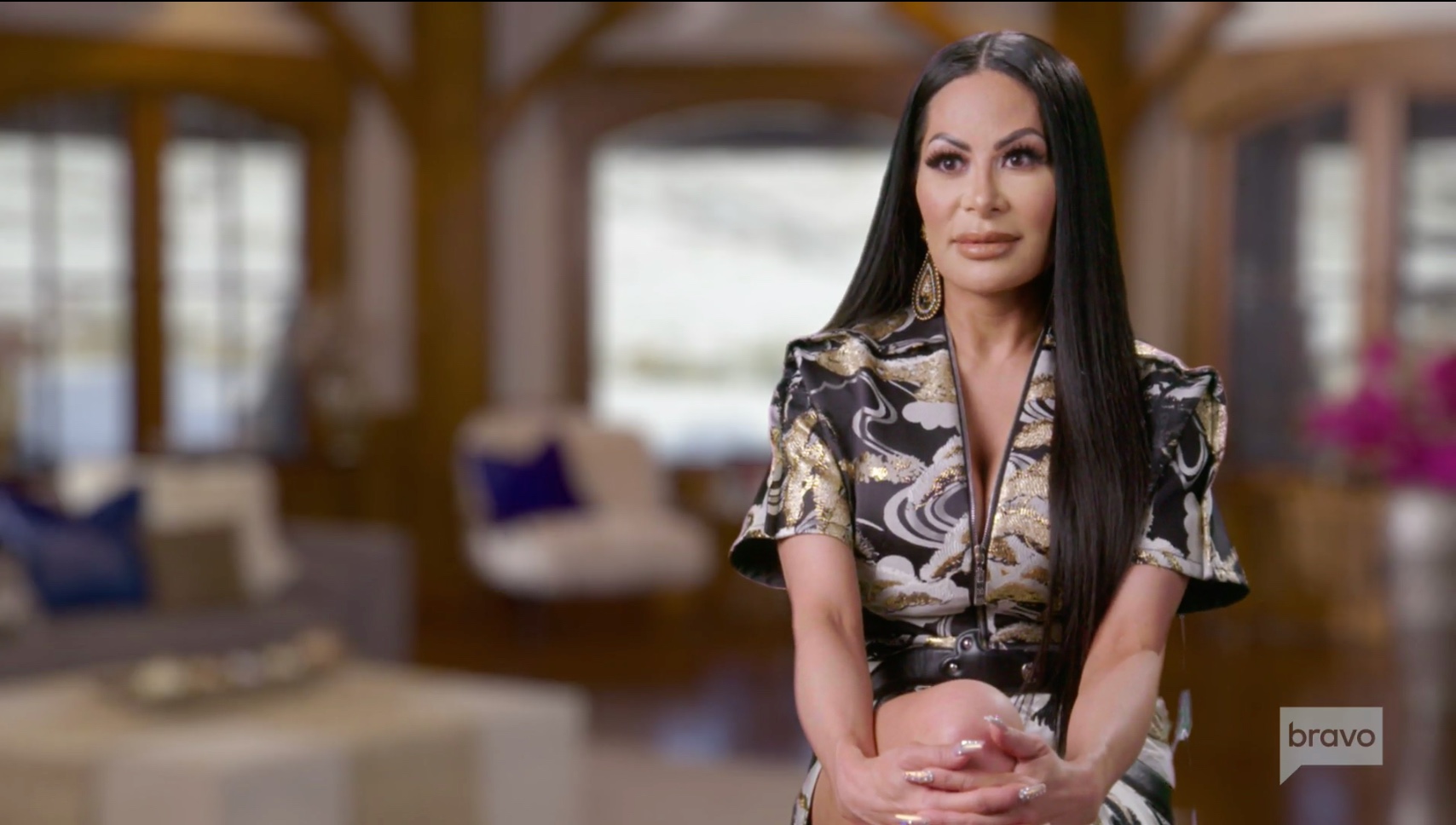 We're first introduced to Jen Shah, who happens to be the first Polynesian Housewife in Bravo history. Jen's husband is Sharrieff Shah, a football coach at the University of Utah. Of course, the couple live in a stunning ski chalet with their two boys, Sharrieff Jr. and Omar. Originally from Hawaii, Jen grew up Mormon but informs us via confessional that she's converting to Islam in solidarity over the Church's historic mistreatment of Black members. This is partially to stand by her Black husband and mixed race sons, as the Church didn't allow Black members equal treatment — including going inside the temple and males holding the priesthood — until 1978. But either way, "Assalamu Alaikum, bitches!"
Next up is Heather Gay, who seems like the most traditionally Mormon of the bunch. Recently divorced from an unnamed member of so-called "Mormon royalty," Heather's illustrious pedigree includes bonafide, plains-crossing Mormon pioneers and a connection to Howard Hughes. (An inheritance from the late business magnate and pilot is apparently where her ex's family's billion-dollar fortune comes from.) However, Heather herself runs a wildly successful medspa called Beauty Lab & Laser. (If you live anywhere in northern Utah, you know Heather's business is a big deal.)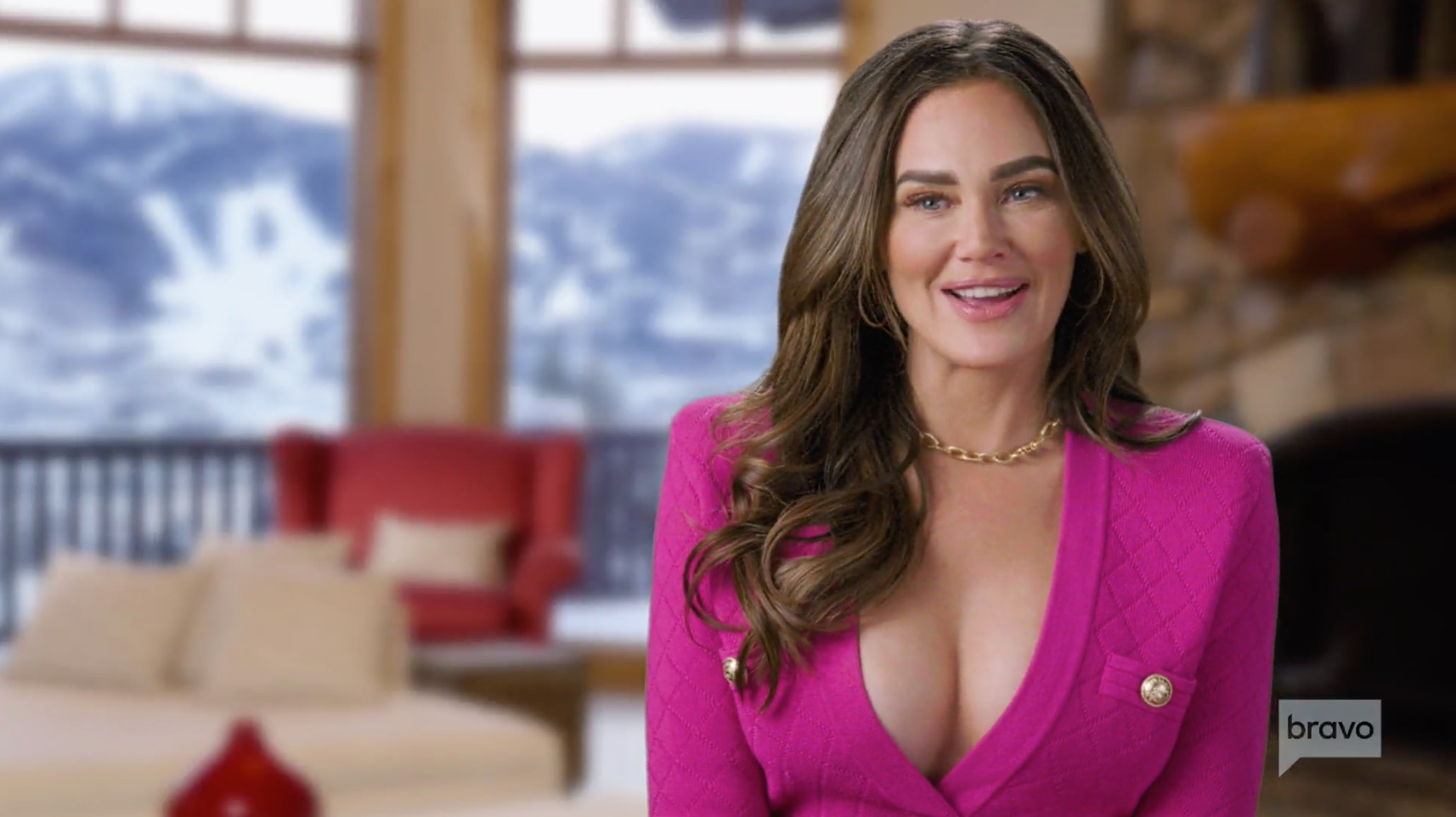 We also meet Meredith Marks, a Jewish transplant from Chicago with a palatial home in the hills of Park City. Meredith's an award-winning jewelry designer. Trust me, her store on Main Street in Park City is inundated during the Sundance Film Festival. Her line boasts an enviable celebrity clientele that includes Rihanna, Charlize Theron, and none other than RHONY It Girl Tinsley Mortimer. The trailer for the season hints at marital trouble for the elegant wife and her husband Seth Marks, but I'm calling it now: her son Brooks Marks is going to be the breakout Housewives kid of the franchise. Think Portia Umansky or Milania Giudice in the body of a handsome, 21-year-old gay boy.
Meredith's best friend and lookalike is Lisa Barlow, a New York transplant who describes herself as Mormon 2.0. Though "Jewish by heritage, Mormon by choice," her family converted to the Church when she was a teen. The "2.0" part of Lisa's faith identity comes largely from the fact that she and her husband own multiple alcohol brands. One — Vida Tequila — was the first tequila brand to ever launch in Utah. However, one of the central tenets of the Mormon Church's Word of Wisdom is to not drink alcohol. So naturally, the Barlows' livelihood causes quite a bit of controversy among the Mormons in their affluent Draper neighborhood. However, Lisa proudly claims that the only opinion she's worried about is what she thinks. I love this girl already.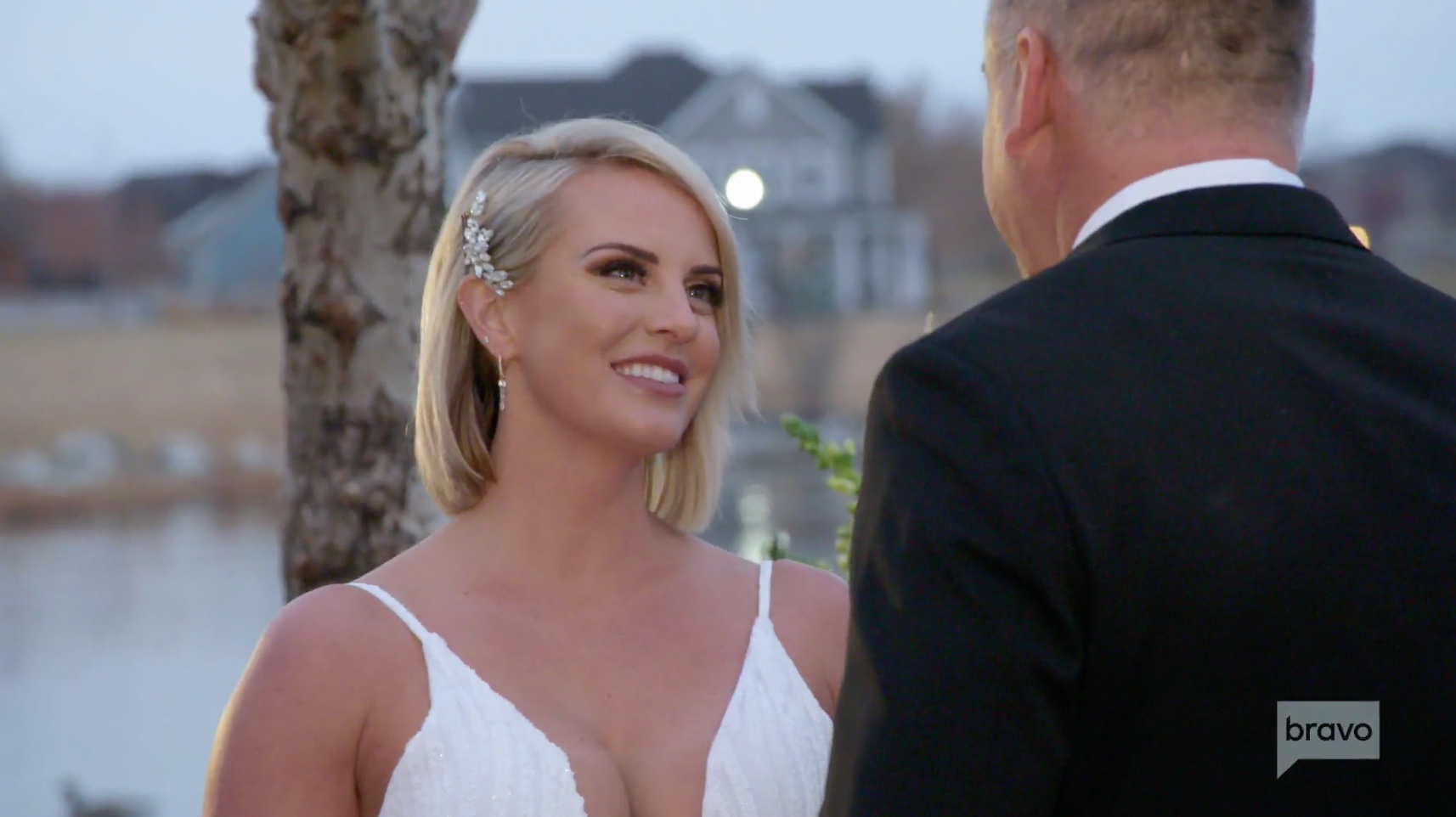 Next we meet Heather's cousin Whitney Rose, at her wedding to husband Justin Rose. Unlike a traditional Mormon temple wedding, though, Whitney's ceremony is taking place outdoors. Specifically on the shores of man-made Oquirrh Lake in the master-planned suburb of Daybreak. Oh, and twist! It's not actually a wedding, it's a 10-year vow renewal. Because, while Whitney may look like a traditional Molly Mormon, her life has been anything but. As it turns out, she and her much-older husband met and had a scandalous affair when they were both married to other people.
As a result, Whitney is the only Housewife who's been excommunicated from the Church. In Mormon society, excommunication is the absolute worst thing that can happen to a person. Not only do you basically lose out on your eternal salvation, you also lose your standing in the Church. It's not uncommon to be ostracized from your friends and your family. It can feel like your entire community has turned its collective back on you. So Whitney's not wrong when she says in her confessional, "It is a very big deal that I'm not Mormon anymore."
Later, Whitney meets for lunch with Mary Cosby, a Pentecostal minister and the final Housewife to complete the cast. Almost immediately, Mary's pegged as the outsider of the group. Not only does she have zero ties to Mormonism, but there's bad blood brewing between her and Jen. And then there's the issue of her husband. How can I even explain this? Mary is married to her step-grandfather. Yes, you read that correctly. Apparently, their union was arranged as a caveat in her grandmother's will. In order for Mary to take over the family empire, she had to marry her step-grandpa. Bizarre, to say the least. And it's only going to get weirder as the season goes on. Though given the rampant history of polygamy within the Mormon Church, equally strange arrangements have happened in Utah before.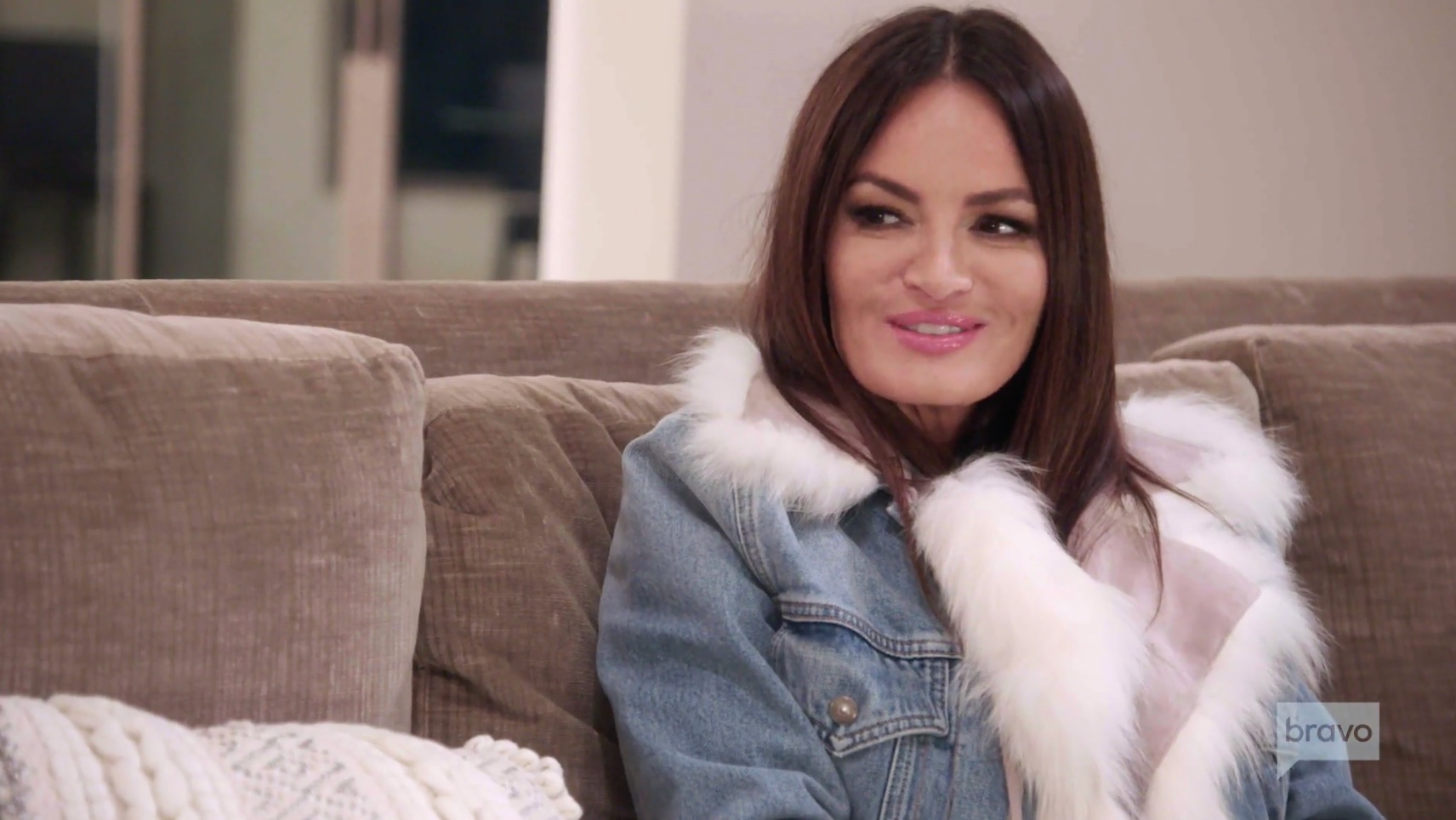 Now that we've introduced the Housewives, let's get down to the drama. Jen seems to be the ringleader of the group, and brings the entire cast together by throwing a birthday party for Meredith. In the lead-up to the party, she meets with Lisa and Meredith to discuss party details. That's when the topic of Lisa's history with Heather comes up. It turns out the two went to BYU — the private university owned by the Mormon Church in Provo, Utah — at the same time 20 years ago. But when Jen shares that Heather claimed the two have decades of history together, Lisa coolly pulls a Mariah Carey and claims she doesn't remember her fellow 'Wife from their BYU days. In fact, the only thing she remembers about Heather is that she was a "good time girl" who flaunted the school's stringent Honor Code and broke the rules.
As someone who had my own ridiculous run-in with the Honor Code office in college (over an "extreme" haircut, of all things), the entire basis for this feud had me in stitches. Are we really fighting about the Honor Code? From the '90s? However, Heather doesn't take it so lightly when Jen returns and reports the shade Lisa was throwing. She sees it as both a haughty dismissal of herself and a blow to her reputation. She graduated as a virgin and got married as a virgin! In fact, if Heather could go back and do all the things she missed out on in college, she would be that good time girl! All I know is I can't wait to use "I guess we have different recollections" the next time I need to pull my own Mariah moment on a frenemy.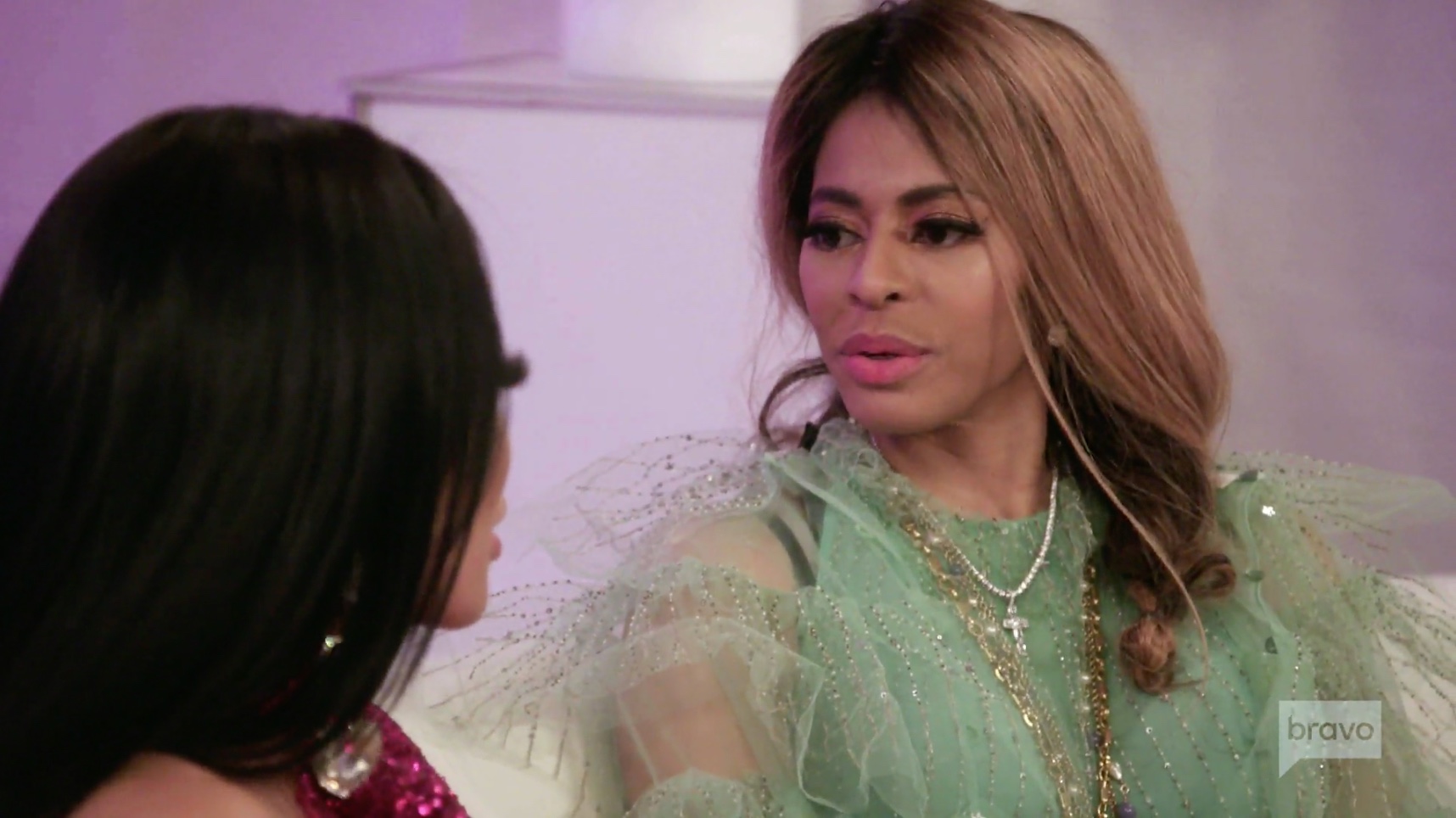 The other main feud that explodes is between Jen and Mary over…smelling like hospital. SMELLING. LIKE. HOSPITAL. I'm dead. So it goes like this: some time before filming started, Jen met up with Mary and some friends after visiting her aunt in the hospital. The poor woman had just had both legs amputated, and Mary complained that someone "smelled like hospital" and it was making her sick. Naturally, Jen didn't take too kindly to the random jab, and the argument once again boils over at her party. Surrounded by Tongan dancers and shirtless waiters, the two 'Wives duke it out over Mary's insensitive comment.
Jen's feelings are still hurt, but Mary has no problem doubling down. She even throws out a rather vile jab at Jen's aunt in her confessional. Sweetie, it doesn't make you look good when you say, "Well her legs are already gone so what do you want me to do about it?" Or, you know, "She should've taken better care of herself." Or even still, "She should've drank some water." It's rude. It's unkind. It's downright callous. And it's more than Jen can take, who promptly storms away and slams the door as "To Be Continued" flashes ominously on screen.
TELL – WHAT DID YOU THINK OF THE REAL HOUSEWIVES OF Salt Lake City PREMIERE? WHICH REAL HOUSEWIVES OF Salt Lake City ARE YOUR FAVES SO FAR? ARE YOU TEAM JEN OR TEAM MARY? TEAM LISA OR TEAM HEATHER?
[Photo Credit: Bravo]