The new season of Southern Charm has been eventful so far with the introduction of Leva Bonaparte and John Pringle. Neither are shy about giving their opinions, and they're the shakeup the show needed. Pringle's infatuation with Madison LeCroy is absolutely going to lead to a feud with Austen Kroll. It's so messy and so dramatic, but that's why we love this show. MORE PLEASE!
Kathryn Dennis has been toying with the possibility of making things work with Thomas Ravenel. However, she has to know that's a horrible idea? Right? What could she be thinking? Going down that road again with Thomas surely is not going to end well for either of them. Something needs to go down that ends them forever. As horrible as that sounds, it's the only way she will learn her lesson. Here's hoping!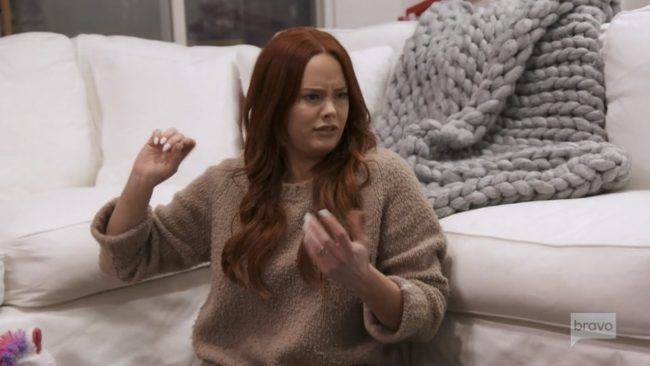 It's fun to see how successful Austen is right now with his beer business. He's had so many doubters over the years, but he's proving everyone wrong. If he can keep the Madison drama from distracting him, it'll continue.
Kathryn's house is such a mess. She claims it's from the painters, but it matches her chaotic energy. Her life is a total train wreck, and now her home matches it. Where is the lie in that?
Kathryn opens up to Madison about how hard it is to be there following her mother's death. I totally understand how that feels, and it's the worst. My heart goes out to her on that one.
What I cannot take is Kathryn talking about the possibility of getting back together with Thomas. I get that they have kids together, and that's a lasting bond. However, COME ON. That is the worst idea ever. You two do not mix well together. It's the biggest example ever for a toxic relationship. Please stop because ew.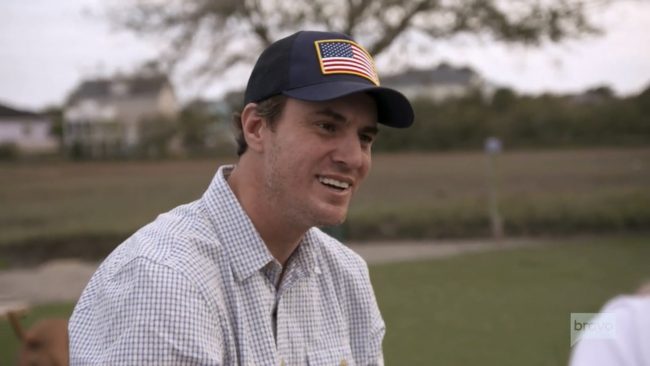 I'll never get over the fact that Shep Rose's dog is named after Craig Conover. It sends me every single time. It's both hilarious and low key insulting at the same time. He's so cute though. I love him! To clarify, I love the dog, not the human. The human needs some work.
Shep loves his new girlfriend Taylor Ann Green, but he's still not ready for the idea of marriage. He tells Danni Baird how the topic of marriage is a roadblock in his head. Why is he even going there right now? Go with the flow, and enjoy the relationship. See where it takes you. Stop self sabotaging.
At least he says he's done getting involved in Austen and Madison's relationship. That is for the best. All it does is get him into trouble. Honestly, what is the point of doing it in the first place? Revenge? You're like 40 years old now. It's time to grow up and act like an adult. No need to lash out like that. Let Austen and Madison unravel on their own. It's inevitable.
I LOVE Leva and her entire family. She is the change that this show and this city needed. What a breath of fresh air! She really can do it all. She's a powerhouse businesswoman and a fantastic mother. Kathryn could NEVER.
Leva is inviting the women of the group over for a Persian dinner. How Shah's of her! This group has never really had anyone this different from them around. It's such a great chance of pace for them. Opening their eyes to a new culture like this is exactly what they need.
I don't really trust Pringle yet. There's something about him that I can't quite put my finger on. JOHN'S EX WIFE WEIRDLY LOOKS LIKE MADISON. STOP IT. No wonder he's so into her already. He clearly has a type, and Madison fits that mold. Watch your back Austen.
Leva is still unsure about inviting Kathryn to her dinner. However, inviting her could be the do over the pair needs to get back on track. Leva calls her to invite her, and she accepts. Leva awkwardly says I love you to Kathryn when she hangs up the phone.
It's a little soon for that! You barely know the woman, and what you do know isn't positive. Let's start with a cordial hello and goodbye, and work from there.
Austen is finally coming around to the idea of being a stepfather to Madison's son. That's good to hear because her son Hudson isn't going anywhere. You might be a ship passing in the night, but Hudson is here to stay. You either get on board with her being a mom, or it won't work out. That's a fact.
I cannot believe that Shep and his girlfriend are having dinner with Austen and Madison. After all that's gone down, it's more than surprising to see. It gets a little awkward when Madison pressures Shep to define the relationship with his girlfriend right then and there. They're officially together after the briefest talk ever.
Even though it's now official, Shep is still so awkward about the idea of the word girlfriend. How has this man made it this far in life? He's like 40 years old, and the word girlfriend makes him uncomfortable? I could only imagine what the word father would do to him.
Leva and her family are working hard to create a Persian experience for the ladies. I'm envious in some ways. I'd love to dive in and try something new like that, and embrace a new culture. Hopefully Danni, Madison, and Kathryn appreciate the effort.
Craig's assistant tries to convince him to leave Austen's. He's more than overstayed his welcome. It doesn't make sense that he keeps dragging his feet on his house. Get done what needs to get done, and get your life together. You can't live with your buddy forever. That's not conducive to a productive working environment either.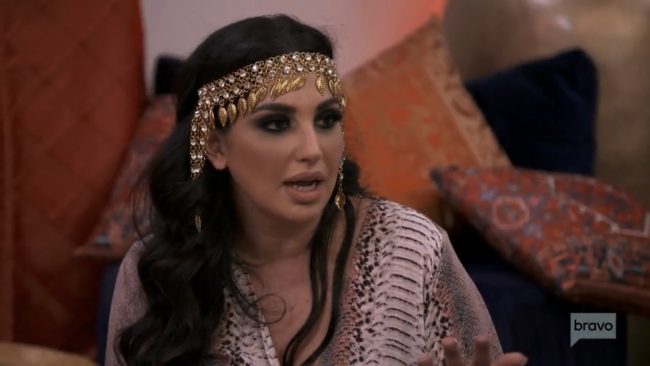 I fully expected Kathryn to walk into this party dressed like Princess Jasmine even though Leva said not to. To my shock, she didn't do that, but her tiara is a little bit overkill. Why do you always have to try so hard and be so extra?
The transformation of Leva's home for this event is stunning. She really went all out for these ladies. Kathryn asks Leva about her struggles and how different things are for her, and her story is impactful. She explains how her family left Iran and the inequality women experience there. I'm glad she's living in a place that offers her more opportunities, but there's still far to go because there's so much racism and sexism existing.
It's heartbreaking to hear about Leva's experience when she first came to Charleston. People weren't as open minded as she was hoping they'd be. She had no idea where she fit in. To not feel like you belong anywhere must be a soul crushing feeling. That is a type of loneliness that is hard to put into words.
While the dinner is happening with the ladies, the men are meeting up for drinks. Craig isn't in the drinking mood, but nobody is really respecting that. I'd be kind of pissed if that was me. SO MANY tequila shots are being downed in the course of this evening.
It looks fun. However, Pringle has no game when it comes to picking up women. He's so awkward. This is probably why he hates the dating phase.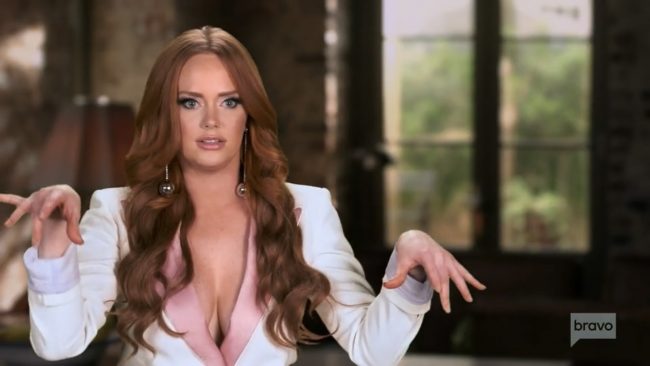 Madison opens up to the ladies about how Patricia Altschul made a dig about Austen not affording a large diamond. Why is she so invested? She's seriously the worst. She thinks she's big s**t in that town. Worry about her own life. Worry about where to hang the pathetic portrait of your puppy. Do you not have your own life besides meddling in everyone else's?
Pringle makes everything uncomfortable by going on about how hot he thinks Madison is. Her boyfriend is sitting directly next to him, but he is so wasted he doesn't care. There's a good chance that any budding friendship between Pringle & Austen died right there in that moment.
At the dinner, Kathryn gets an alarming text. Thomas got a girl pregnant, and she's having the baby. TO MAKE IT WORSE THOMAS DID NOT EVEN TELL HER. She found out through her lawyer, and Thomas confirmed it. Holy f**k. BOMBSHELL.
TELL US – ARE YOU SHOCKED THOMAS GET ANOTHER GIRL PREGNANT? WHAT DO YOU THINK OF LEVA AND PRINGLE? WILL AUSTEN AND MADISON LAST?
[Photo Credit: Bravo]