When Real Housewives of Miami was revived on Peacock, fans knew that Alexia Echevarria (also known as Alexia Nepola) would be in the mix. Was there ever any doubt?
Alexia is known for her fiery temper and her devotion to her family. After her son, Frankie Rosello, was in a serious car accident, Alexia reduced her role on Season 2 of RHOM to care for him. But she returned full-time for Season 4, and she has been serving up some amazing looks.
Stunning In Metallic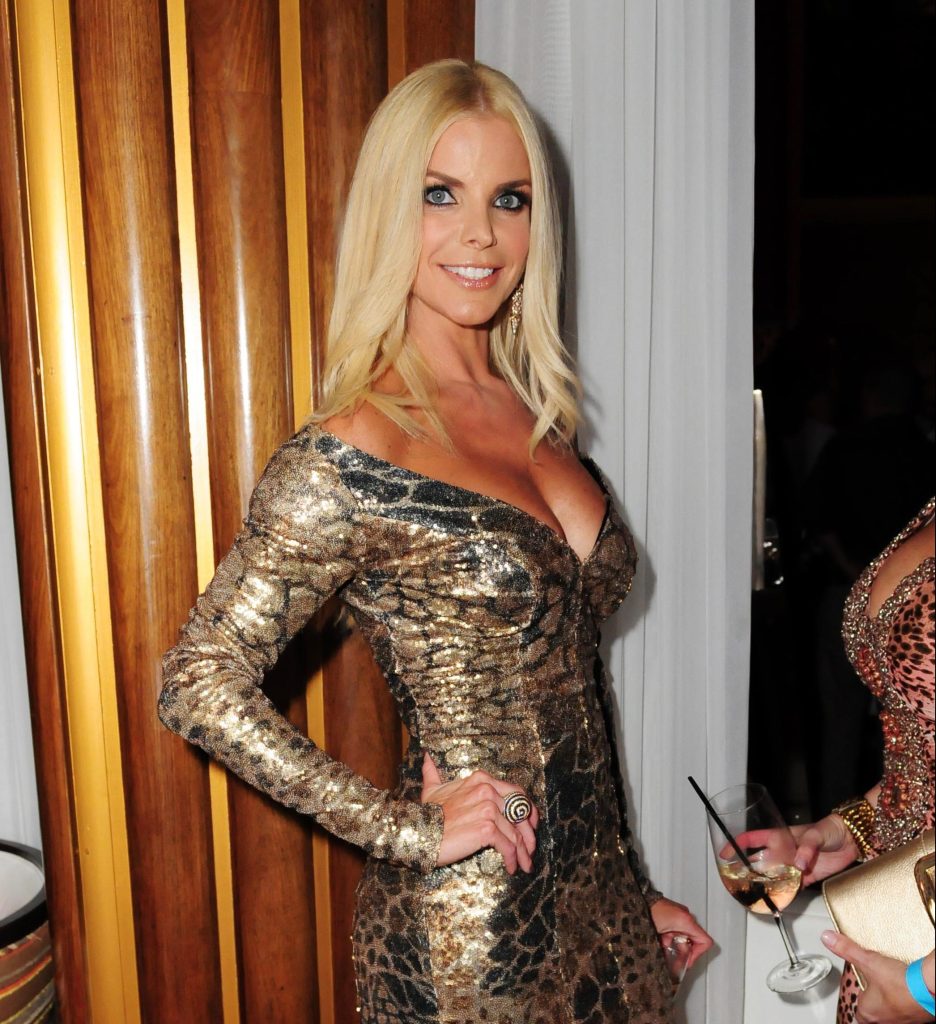 Alexia always goes for a bold fashion statement. Her self-given nickname is the "Cuban Barbie." She previously served as the executive editor of Venue magazine. Alexia covered all things celebrity and fashion. So, she knows how to serve up a look. This sparkling metallic dress is a perfect example of glam and sophistication. And who doesn't love a great leopard print? Alexia went minimal as far as jewelry. A necklace would have made this ensemble over the top.
Simplicity At Its Finest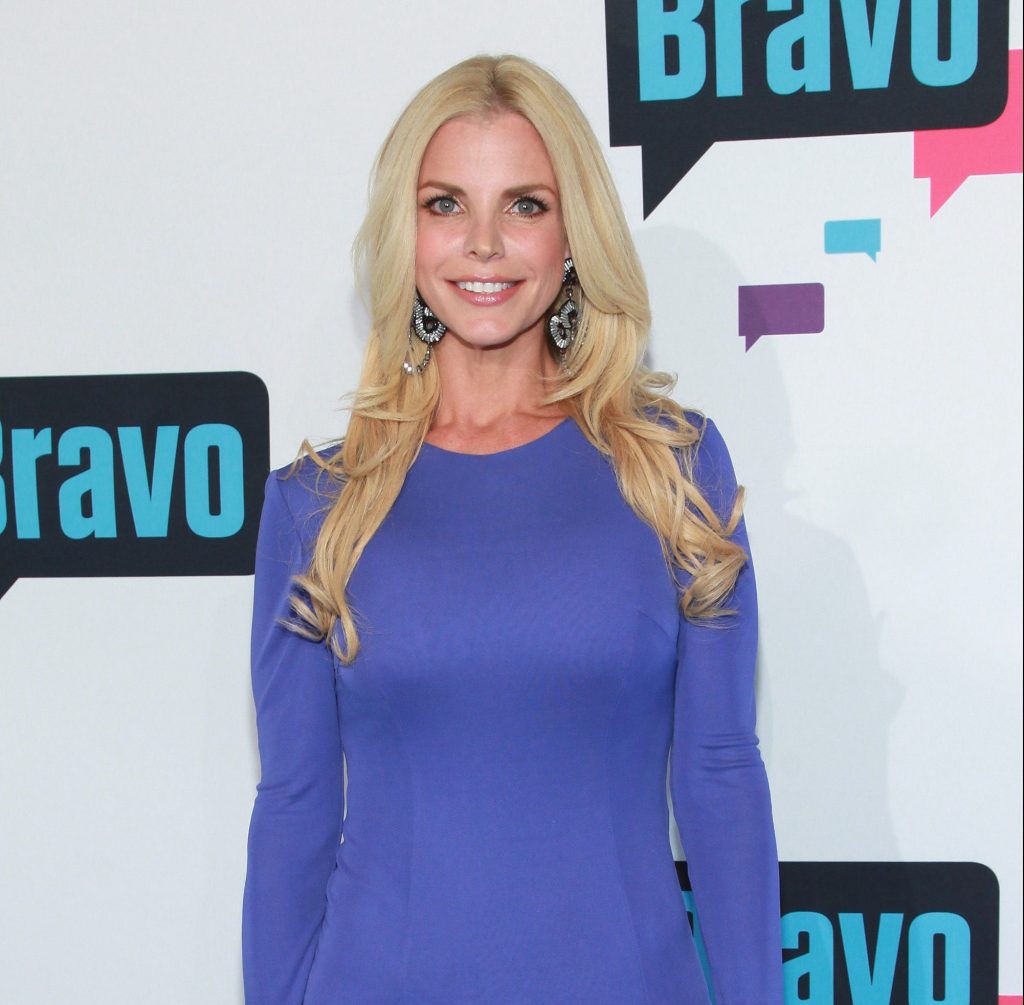 At the Bravo Upfronts in 2013, Alexia let her natural beauty shine. Her long-sleeved purple-hued cocktail dress was sleek and effortlessly chic. She wore earrings. But she once again didn't sport a necklace. The mom of two let her outfit speak for her. Her "less is more" approach is refreshing. Let's face it–most of the Real Housewives favor fashion with embellishments and wear statement jewelry. At this point, Alexia is doing the opposite and it works for her.
Serving Up Sleek And Sexy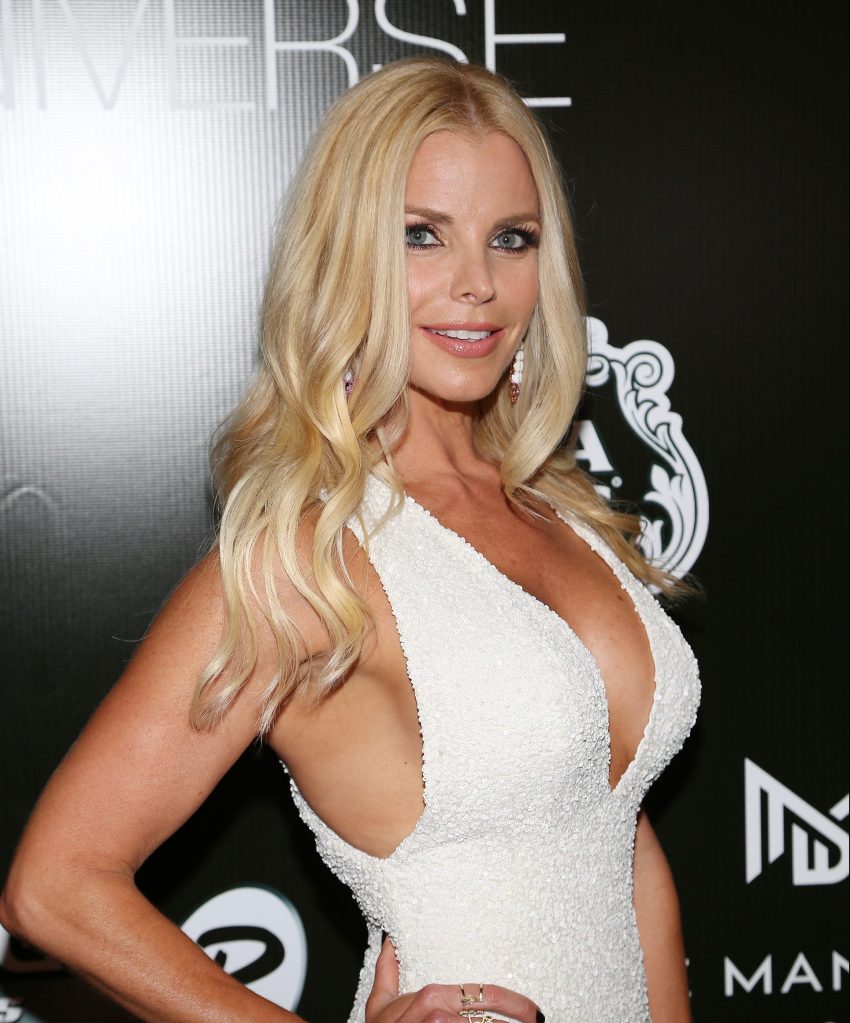 Now Alexia's fashion sense is starting to evolve. With her first RHOM paycheck, she splurged on a specific fashion must-have. "There were these Christian Louboutin pumps that had spikes … and I got rid of them not because I didn't like them, but because they were so uncomfortable," Alexia explained. Here, she is sporting a white cocktail dress covered in elaborate beading. The beading gives the dress some sparkle. Alexia wanted to show off her ensemble, so she skipped a necklace in favor of earrings and a bracelet.
Black And Gold Fusion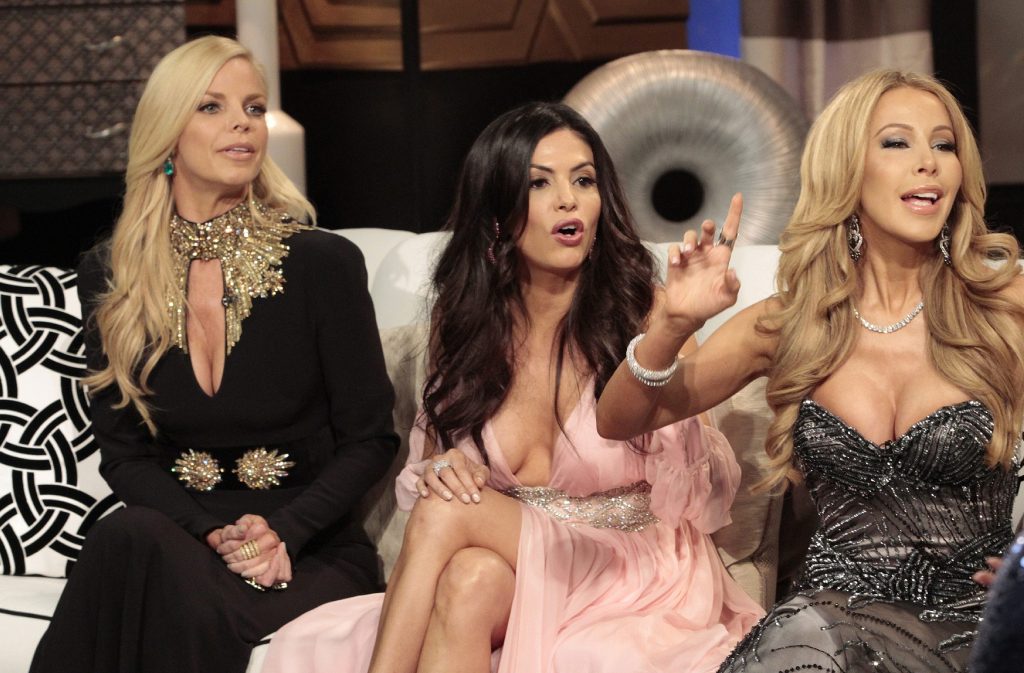 Alexia delivered during the Season 3 RHOM reunion. Real Housewives reunions are when the ladies strut their stuff and show out. She wore a black gown with a fierce gold choker-style neckline. The almost spikey-looking gold embellishment extended to the shoulders of the dress, and was also featured on the waist. It was a dramatic, scene-stealing look that was a far cry from Alexia's previous style. She was starting to experiment with fashion and take some big risks.
Sizzling Cut-Outs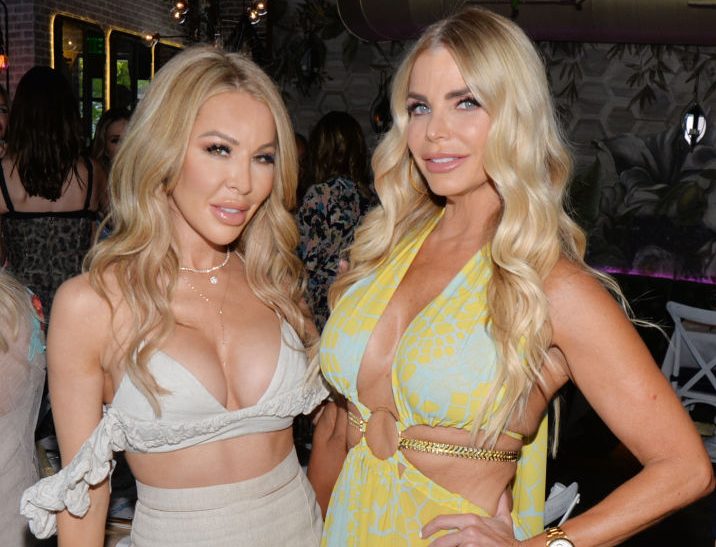 Alexia and her RHOM co-star Lisa Hochstein rocked some steamy, skin-baring looks. Alexia's yellow ensemble featured daring cut-outs. The dress also had a metal hoop in the midriff area connected to metal detailing and the fabric. Kudos to Alexia for not worrying if something might snap. She also opted not to wear a necklace with the halter-style neckline. This outfit certainly turned heads. Take note- Alexia and her newfound fashion confidence have arrived!
Floral Inspiration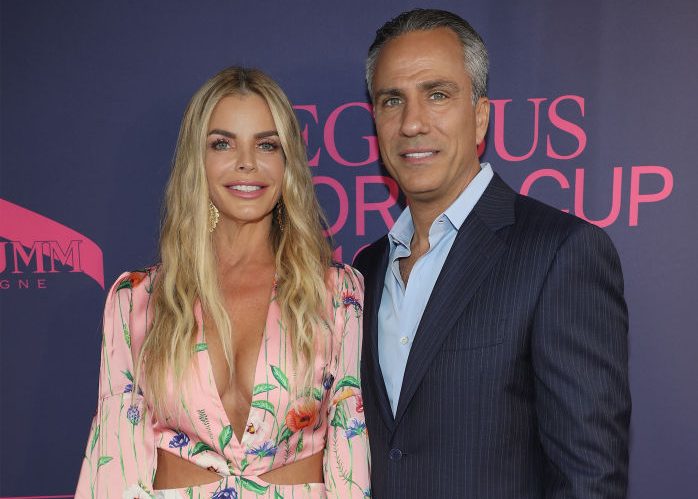 In 2016, Alexia's former husband, Herman Echevarria, passed away. Alexia found true love again. She and Todd Nepola became engaged in 2019. Their road to true love certainly wasn't smooth. There were some issues between Todd and Alexia's son, Peter Rosello. But the duo persevered. Here, Alexia is once again showing off some midriff cut-outs. Otherwise, this long-sleeved pink floral dress would look almost matronly. But not when Alexia was done with it!
Bringing The Heat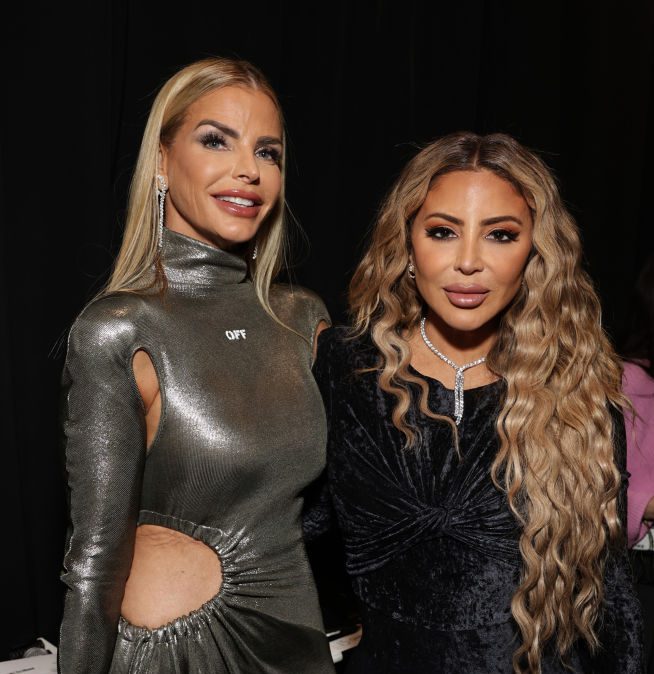 Alexia further upped her fashion game by sporting an ensemble with a high neckline, long sleeves, and sexy side cut-outs. The shiny, gray metallic number once again demonstrated Alexia's willingness to experiment with her style. It may not be my favorite look, but I applaud Alexia for pushing her fashion boundaries. I love that we never know what to expect from Alexia. RHOM fans also never know what will come out of Alexia's mouth. She was certainly in the hot seat at the Season 5 reunion.
Dare To Be Sheer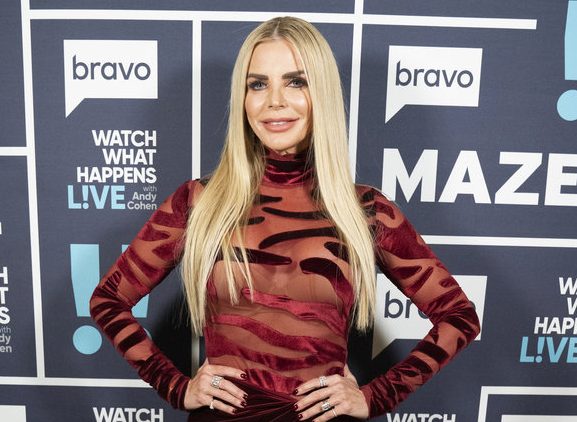 Alexia is often compared to Real Housewives of New Jersey star Teresa Giudice. Both are protective of their families and don't have a problem lashing out with their tongues. Alexia, who is friends with Teresa, considered the comparison a compliment. Alexia even attended Teresa's wedding to Luis "Louie" Ruelas. According to Big Blonde Hair, Alexia sported a red velvet skirt over a tiger-print red velvet dress in this look. What a creative spin for this ensemble.
Reunion Bling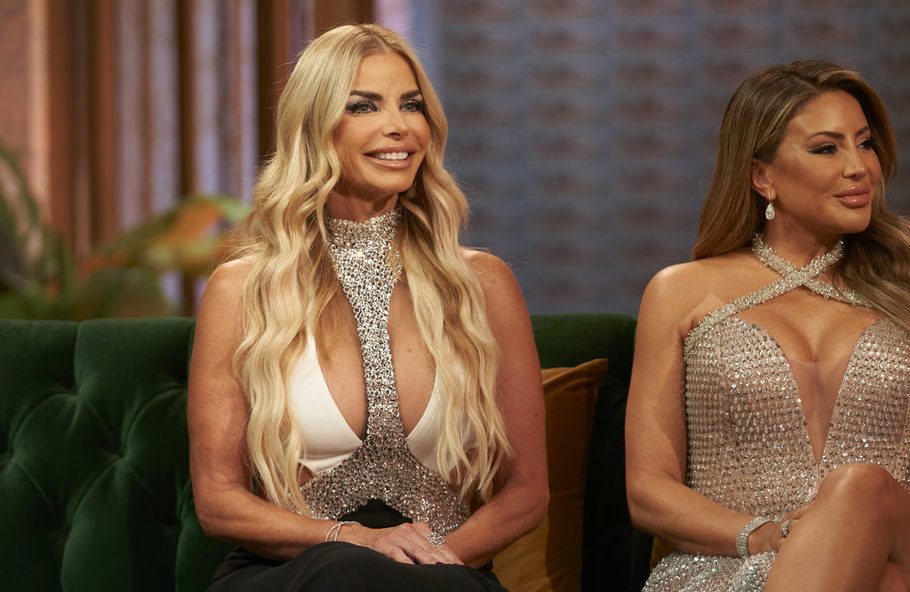 Alexia went all out for the Season 5 RHOM reunion. She wore a custom-designed black and white halter dress. The dress featured eye-catching silver metallic embellishments. The embellishment started at Alexia's neck and ran down the front of the dress and then curved around her waist. It was a fashion risk for sure. I feel that the embellishment certainly drew attention to Alexia's look. But without that embellishment, the dress would have been plain.
Bridal Beauty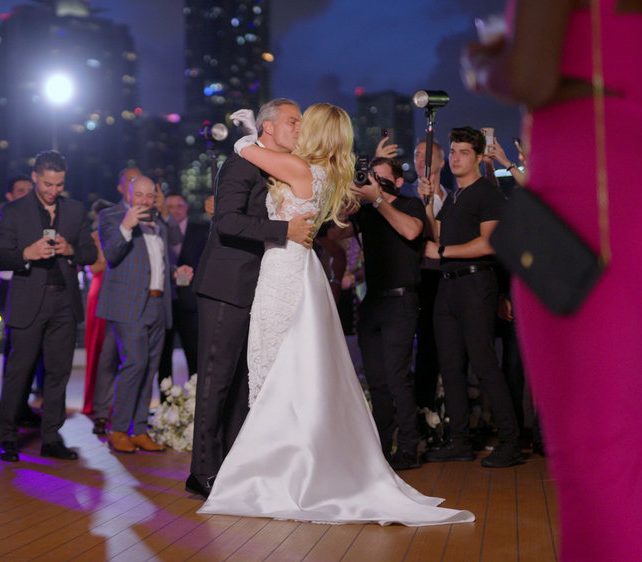 Alexia and Todd tied the knot in St. Barth on December 16, 2021. "It still feels like a dream I can't even put into words. Truly everything we wanted. Just him and I … We look forward to celebrating with our friends and family in 2022," Alexia stated. The couple did celebrate during Season 5 with family and friends aboard a yacht. According to Bravo Style, Alexia dazzled in a custom-made Wade Allyn jumpsuit. The jumpsuit had a plunging neckline and lace trim. There was a lace train and a white fabric train. She accessorized her unique bridal look with white elbow-length gloves. Alexia is never afraid to take fashion risks. And we love her for it!
[Photo Credit: Aaron Davidson/Getty Images]