Former Real Housewives of New York star Bethenny Frankel never misses her shots. That's not just reserved for takedowns of fellow Real Housewives stars, but also in the fashion stakes. In the many years that we have gotten to know her, Bethenny has delivered some incredible looks. Here are some of our favorites.
A Classy Introduction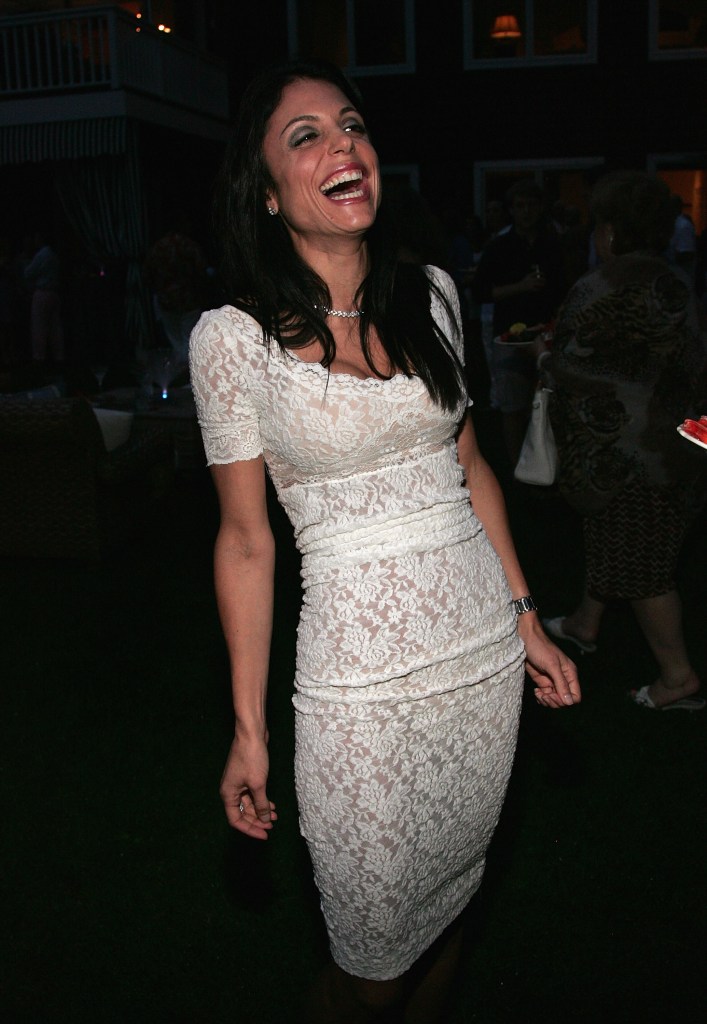 A tight-fitting white dress with floral embroidery was the perfect introduction for Bethenny. It clung to her body in all the right places, showing off her sleek figure. She was serving high-class from the very beginning. She might not have initially been in the same monetary leagues as her New York City castmates, but that didn't dim her shine. Pairing this outfit with simple silver accessories, including earrings and a necklace, was the perfect choice.
Style With A Smile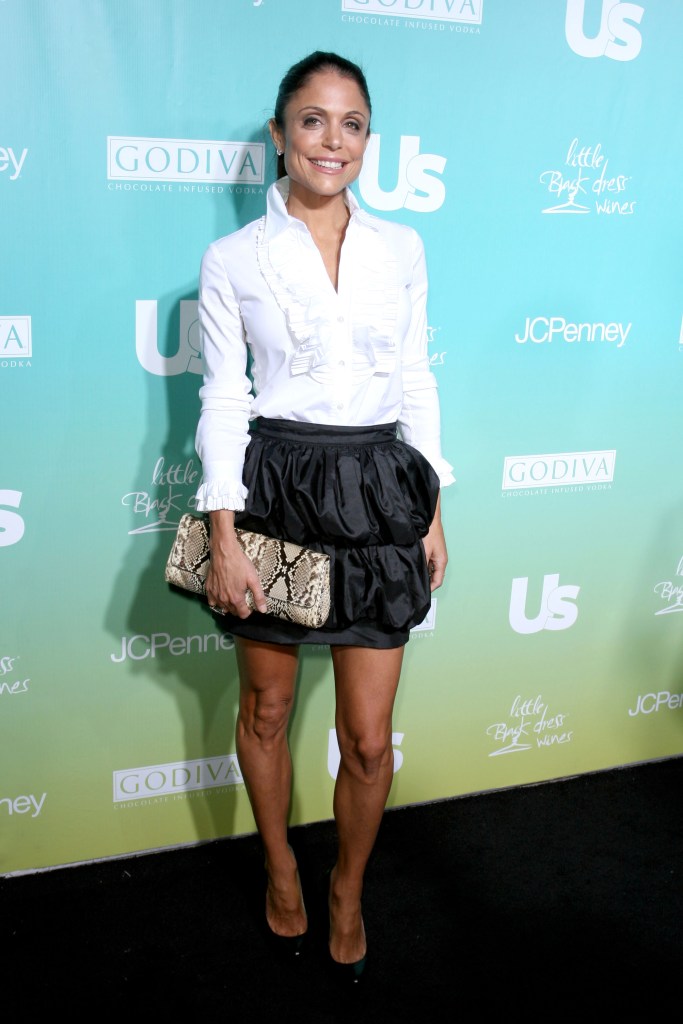 During her earlier days in the spotlight, Bethenny kept it casual but classy. Her style was dignified, as is shown in this white shirt with ruffles and black skirt combination. The RHONY alum didn't opt for wearing huge jewelry and accessories to snatch the camera's attention. Instead, she stood out by simply being herself. It was something that fans appreciated about her. They found someone they could relate to. Even though she was caught up in the drama of the other New York stars.
Summer Chic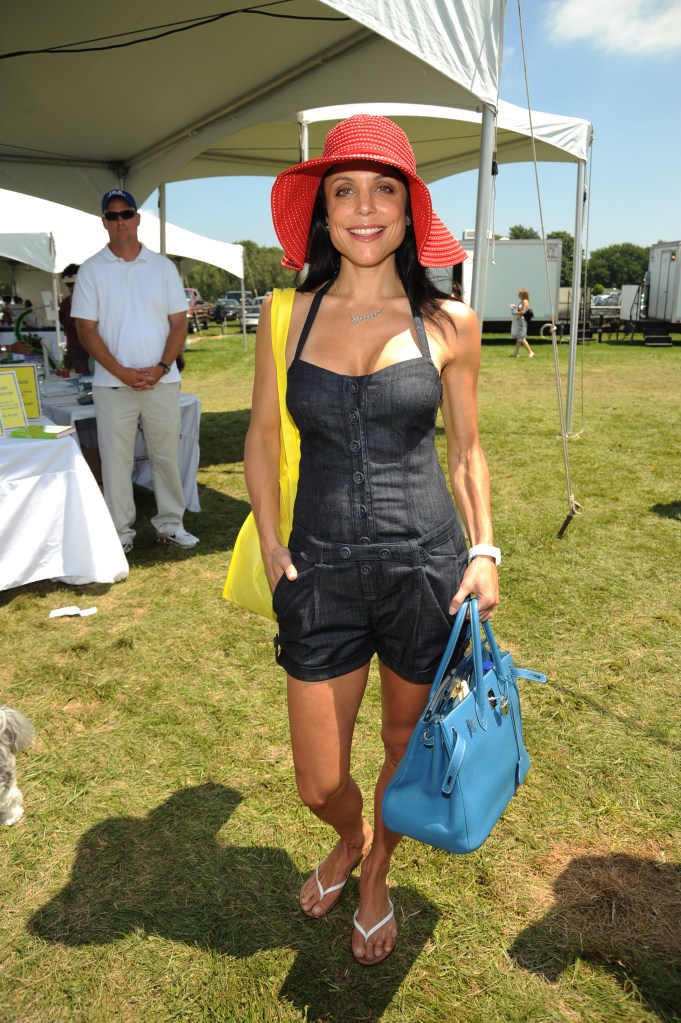 Bethenny showed that she wasn't afraid of injecting a bit of color into her looks with this cute little ensemble. She looks ready to take on the summer, bringing the primary colors red, blue, and yellow into her outfit with two bags and a fetching hat. This outfit screams comfort, which is exactly what you want when you're headed to an event like Super Saturday 12. Another simple yet impactful piece from a woman who knows what she's doing when it comes to dressing well and looking good.
Skating With The Stars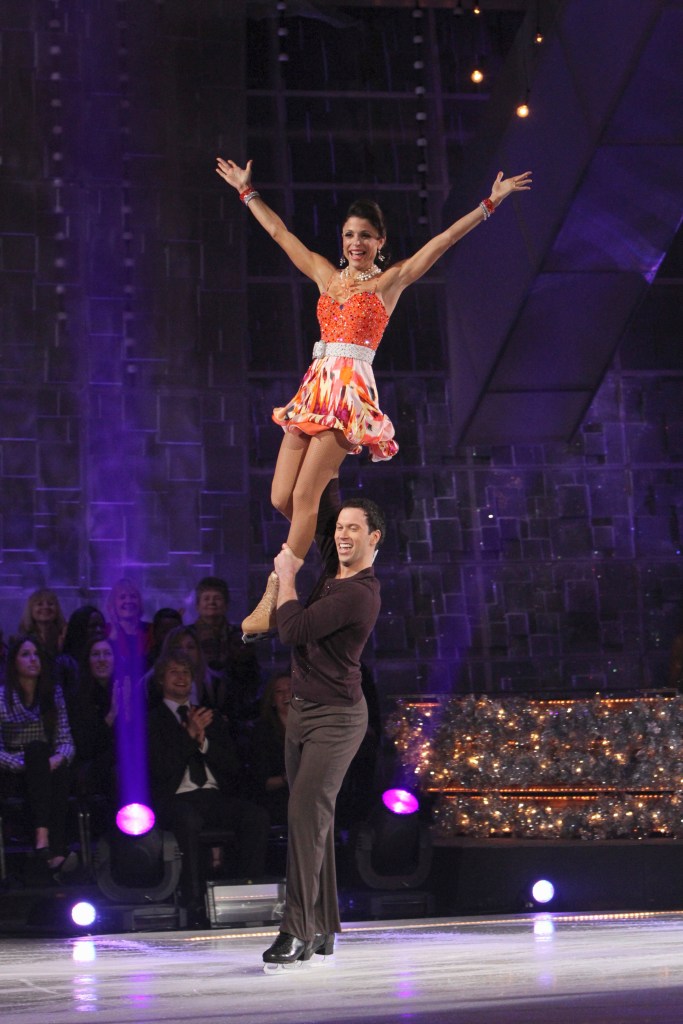 Appearing on Skating With The Stars seemed to be a career highlight for Bethenny. Not only did she prove herself to be an incredible skater, finishing in second place overall with professional partner Ethan Burgess, but she looked incredible every week. This gorgeous orange costume was one of the standouts. Fiery and sparkling under every studio light, it perfectly encompassed every facet of Bethenny's personality. Not something you could easily forget.
Red On Red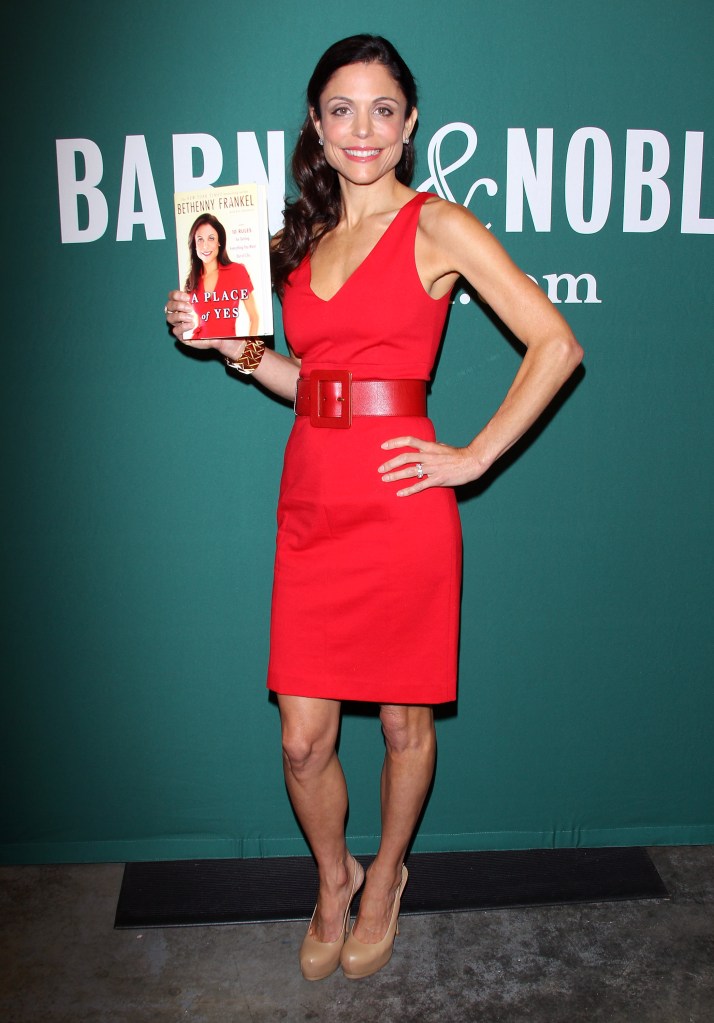 Upon the launch of her book A Place Of Yes, Bethenny made sure all eyes were on her. Replicating the red she wore for the cover of the book, she proved to be the ultimate knockout. While many would have opted to wear a different color belt with this outfit, she stuck to the theme, and it worked wonders. The nude heels serve to complement the dress, and the simple jewelry makes sure that all eyes stay firmly stuck to the stunning design. As beautiful as ever!
A Graceful Goddess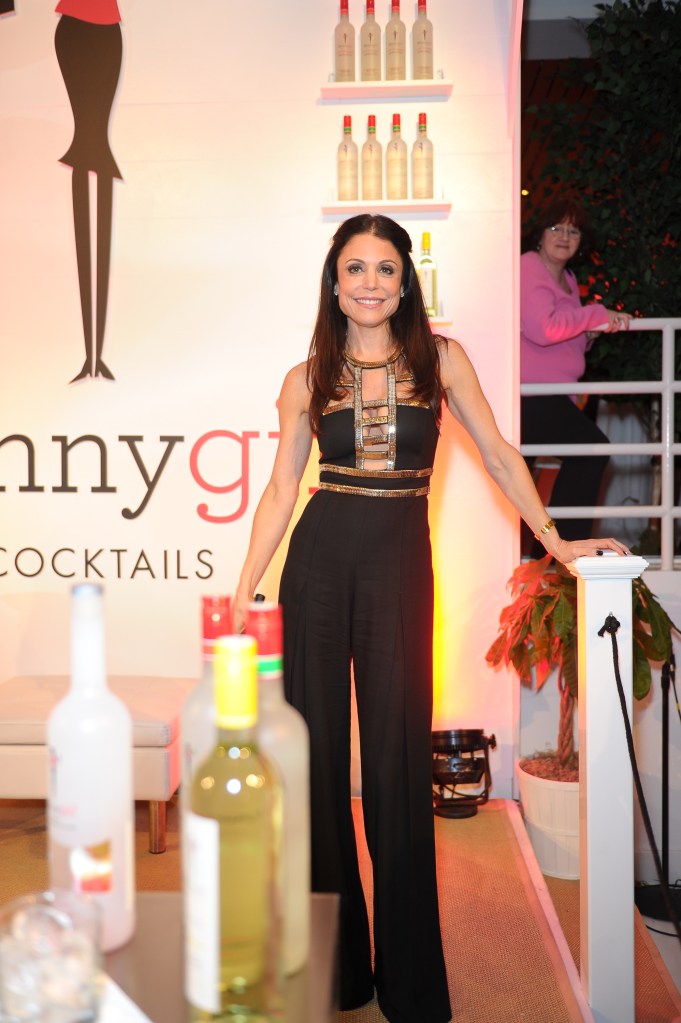 Bethenny has never seemed like a woman who would be comfortable attending an event in a gown. Instead, she opted for these instant classics. And here she looks as if she's a Goddess plucked straight from an ancient city. The golden parts of the bodice scream "RICH!" and for good reason. Black nails and a simple gold bracelet allow the outfit to do all the talking, without it being loud and over the top. She can leave that to her former RHONY castmates.
New York City Strolling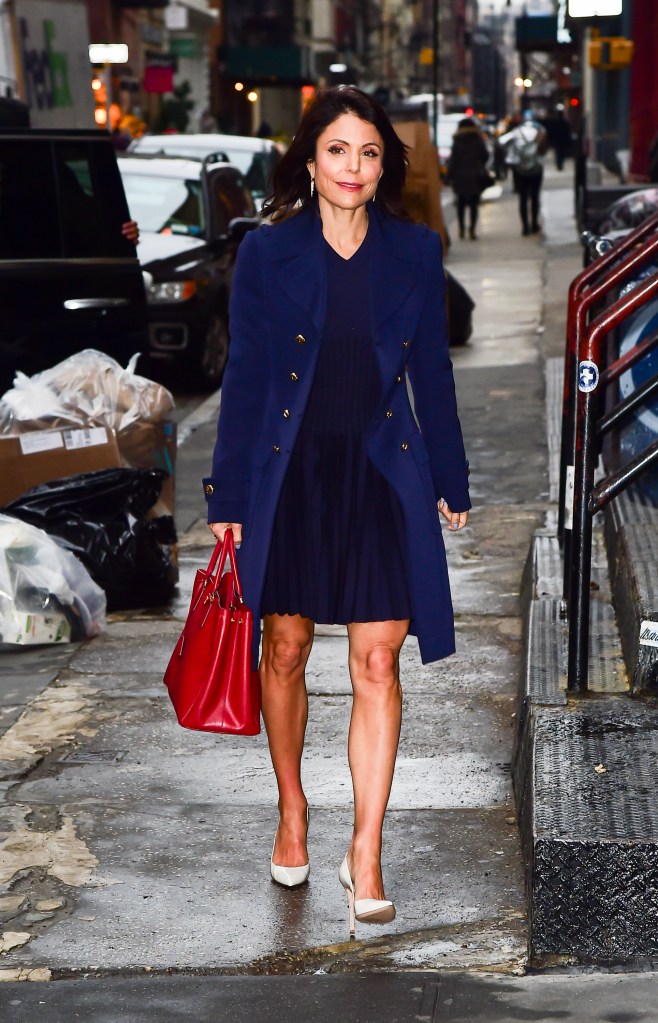 Now this is an outfit that won't leave you feeling blue. Boss woman Bethenny is color-blocking to perfection with this stellar fashion moment. Whether she's heading to a business meeting, or simply to see a friend for some coffee, she makes sure that she commands attention and respect in this ensemble. It's clear that she feels confident here, and who can blame her? She's giving a high-fashion, luxury presentation, and doesn't feel the need to go overboard while doing so.
What's Black, White, And Red All Over?
Not a penguin or a New York City newspaper this time! Bethenny delivers in this classy black and white patterned dress. She finished the look with a long red overcoat. The black bag and heels finish off this contemporary dose of fashion, that ensured all eyes were on the former Real Housewives star as she walked through Midtown in New York City. She looks as if she's going to let all of the drama coming her way bounce right off of her here. Haters gonna hate!
New Year, Same Slay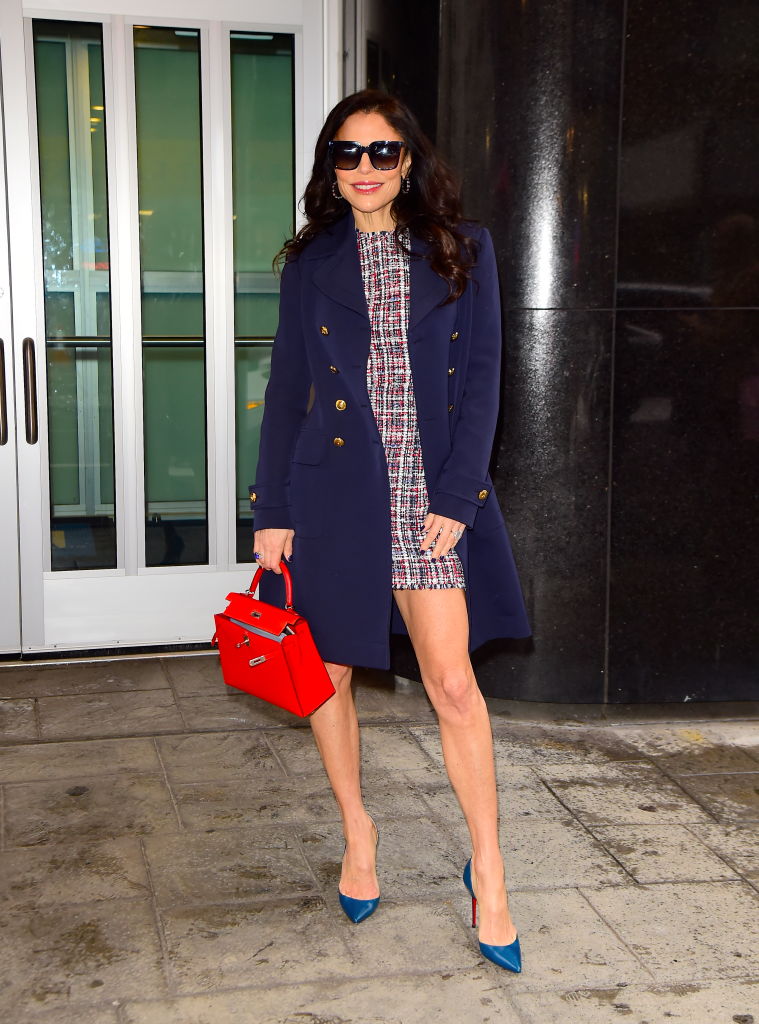 Bethenny wasn't about to enter 2023 with just any old outfit. She may have been caught walking the blocks of New York City in this outfit, but she looked ready to attend a glamorous event. The short tartan dress is an eye-catcher, and the long blue coat with golden buttons matches up beautifully with those Christian Louboutin heels. The red purse matches the red of those very same heels, as Bethenny proves she has upped her fashion game to yet another astronomical level.
An Angelina Jolie Moment
Showing a little leg is always a good idea on the red carpet. While many think of Angelina Jolie whenever it happens, they may now think of Bethenny. This sleek blouse shines before the flashes of paparazzi cameras. Then there's the pleated skirt with sequins stitched down each panel which brings everything together with ease. Others may have injected some color with the purse, but not Bethenny. Instead, she showed that she can still keep it simple, despite the fame and wealth she's earned over the years.
TELL US – WHAT'S YOUR FAVORITE BETHENNY LOOK? IS THERE A FASHION MOMENT YOU WILL ALWAYS REMEMBER? IS SHE THE MOST STYLISH NYC HOUSEWIFE?
[Photo Credit: Photo by: Charles Sykes/Bravo via Getty Images]