Socialite Tinsley Mortimer was well-acquainted with the fashion scene before she ever joined Real Housewives of New York. She had a flair for fashion and a fierce love of clothing and accessories. Let's enjoy some of Tinsley's best looks over the years.
Ravishing In Red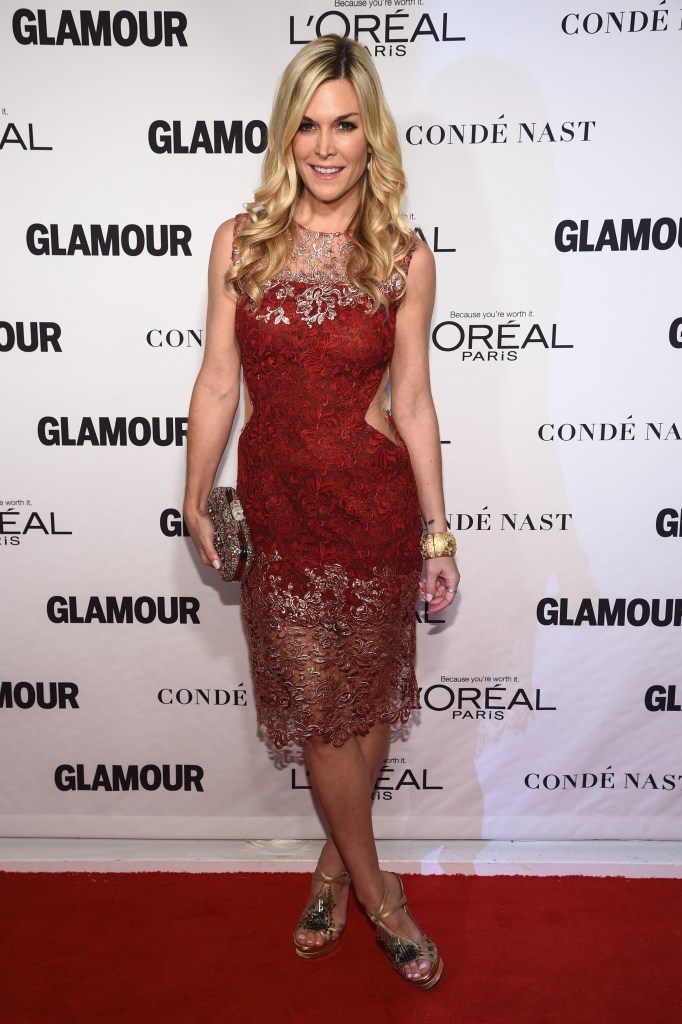 In 2014, Tinsley posed on the red carpet in an alluring red dress with silver embellishments at the neckline and hem. The neckline also featured a sheer panel underneath the silver design. The sultry dress also featured a side cut out. Tinsley wore a large bangle bracelet and carried a glittering beaded purse. As for shoes? She selected a gold and black crystal embellished gold sandal. She proved here that she knows how to serve up an eye-catching look.
Coming Up Roses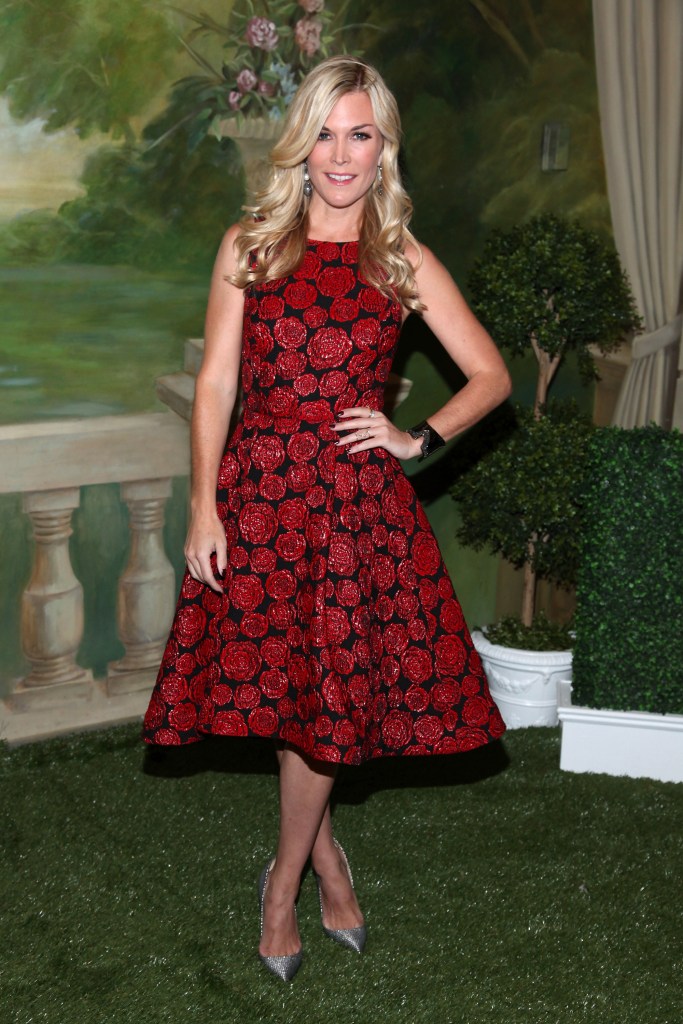 Tinsley showed off in another gorgeous red dress. This time, glossy red roses with a silver sheen were featured against a black background. The skirt flares out slightly from the waist. For accessories, Tinsley sported dangle pearl and silver earrings and a silver and black bangle bracelet. To complete her look, she added sparkling silver pumps. Even her nails are crimson-colored. This is a more demure look for the socialite. But equally as stunning and memorable.
In Bloom
In 2016, Tinsley donned this charming blush pink mini-dress. The exquisite details on this dress make it unforgettable. Floral appliques cover the dress, as do crystal beads in silver and pale green. Tinsley kept it simple with her accessories. She wore glittering dangle flower-motif earrings. She wore beige high-heeled sandals and carried an adorable clutch that looked like a wrapped gift. Tinsley painted her nails and toes with black polish for contrast. I give this look a perfect 10!
Summer Vibes
The reality star was giving us summer-time vibes in this outfit. Tinsley paired an asymmetrical ruffled striped skirt with an off-the-shoulder white blouse. Her skirt showed off her legs as the front hem fell well above knee level. She added fun, long necklaces with pink and yellow tassels. For shoes, Tinsley decided on a t-strap beige sandal with mini gold spikes. She joined the RHONY cast in 2017. She was brought on by Sonja Morgan and lived for a while with her in her infamous townhouse.
Black Lace Magic
In the RHONY photo shoot for Season 9, Tinsley looked serious perched on a staircase. She wore a beautiful black dress with lace at the neckline and hem. The dress also featured mesh designs. Tinsley also rocked Christian Louboutin shoes. She accessorized with gold earrings, bracelets, and rings. Tinsley looked every bit the Real Housewives fashionista that she is in this photo. Fashion truly is Tinsley's passion, and she has the style chops to prove it.
Sleek And Sexy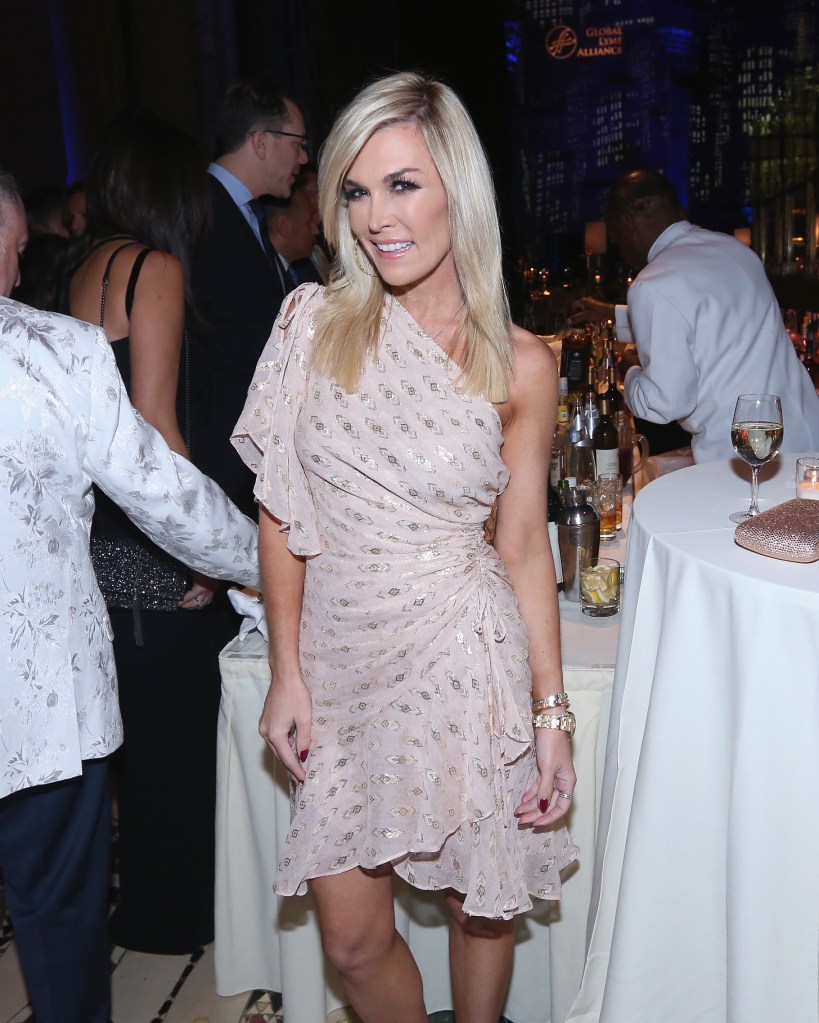 No doubt all eyes were locked on Tinsley in this rose blush and gold dress. The delicate one-shouldered dress had a fluttery sleeve and also featured ruching at the midsection. The asymmetrical scalloped edge skirt added even more detail to this captivating look. Tinsley upped the glam factor with large gold and silver hoop earrings. She also wore a silver bracelet and a gold bracelet. She looks as if she stepped from the pages of Shakespeare's A Midsummer Night's Dream.
Paisley Power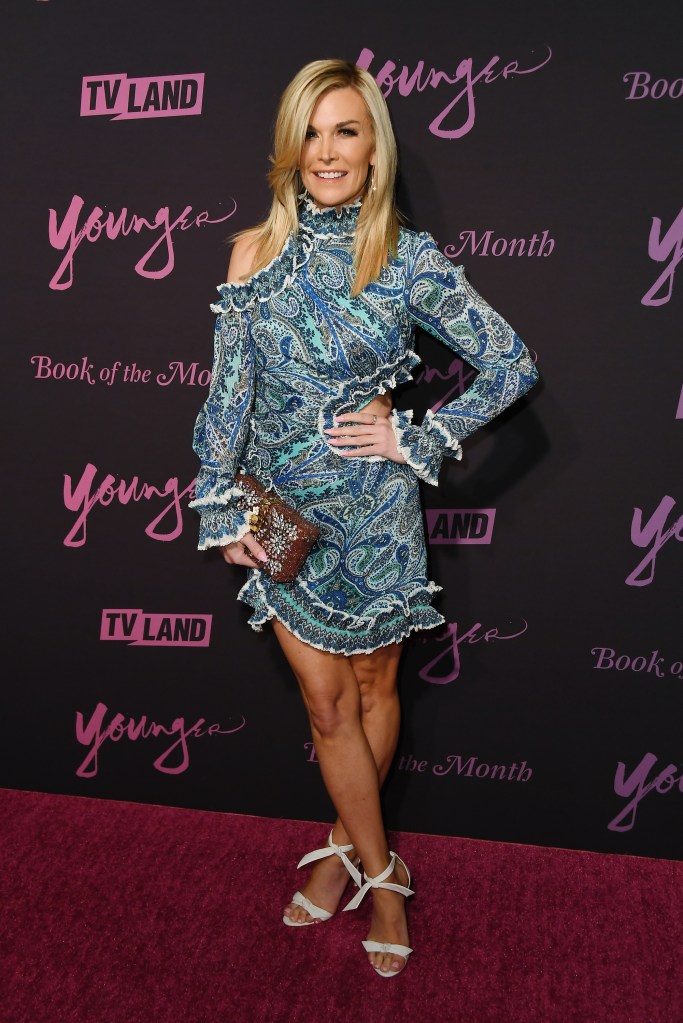 Tinsley had a lot happening in this one look. This high-necked mini-dress featured long sleeves with ruffles at the cuff. The paisley print was comprised of various hues of purple, blue, and yellow. One shoulder was bare with ruffled detail. The hem of the skirt was ruffled. There was also a daring side cut out. Tinsley capped off her ensemble with white sandals that tied at the ankles and a brown clutch. While most people would not have been able to wear this complicated look, Tinsley slayed it.
Owning The Runway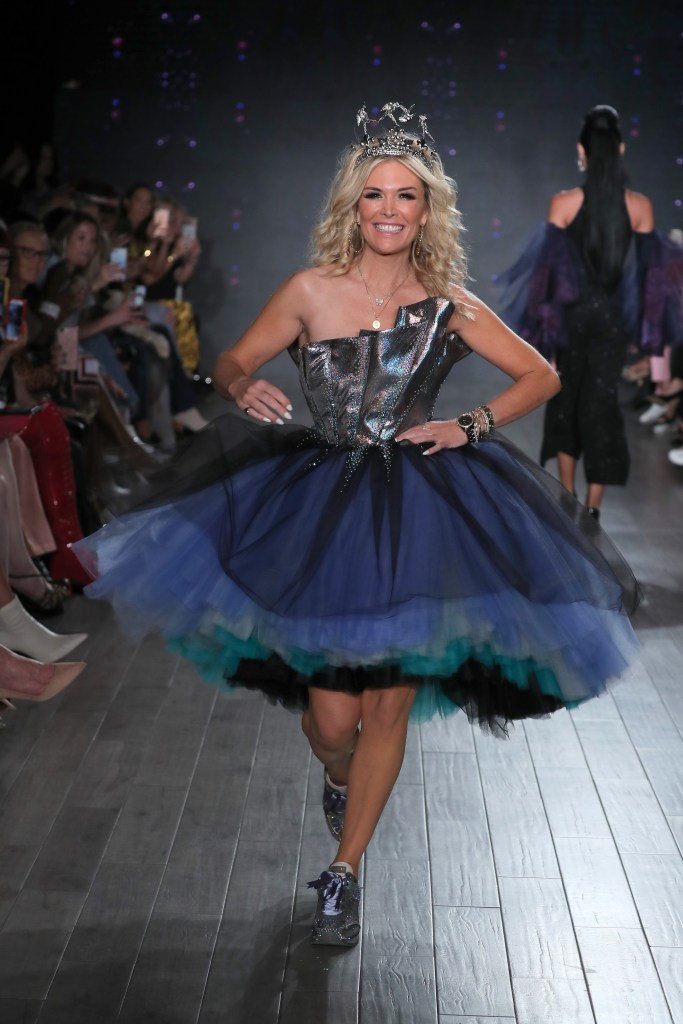 In 2019, the RHONY star was living her best life walking the runway during the Garo Sparo Atelier Runway Show in New York. She sported a metallic silver strapless bustier with crystals. And it was only fitting that Tinsley wore a silver tiara on her head. Fashion star! She also wore a tutu in shades of navy, royal blue, and light blue. Of course, Tinsley wore silver sneakers blinged out with crystals. You know-just you're normal everyday ensemble.
Stylish And Casual
Tinsley showed off a more casual look in these black leather pants with silver and black studs. She paired them with a black sweater with an exaggerated puffy shoulder. She added silver hoop earrings, layered necklaces, and a bunch of bangle bracelets. Her black t-strap pumps were decorated with delicate pink roses. Tinlsey left RHONY halfway through Season 12. She moved to Chicago to be with her boyfriend, Scott Kluth. He proposed, but the couple later split.
Pretty In Pink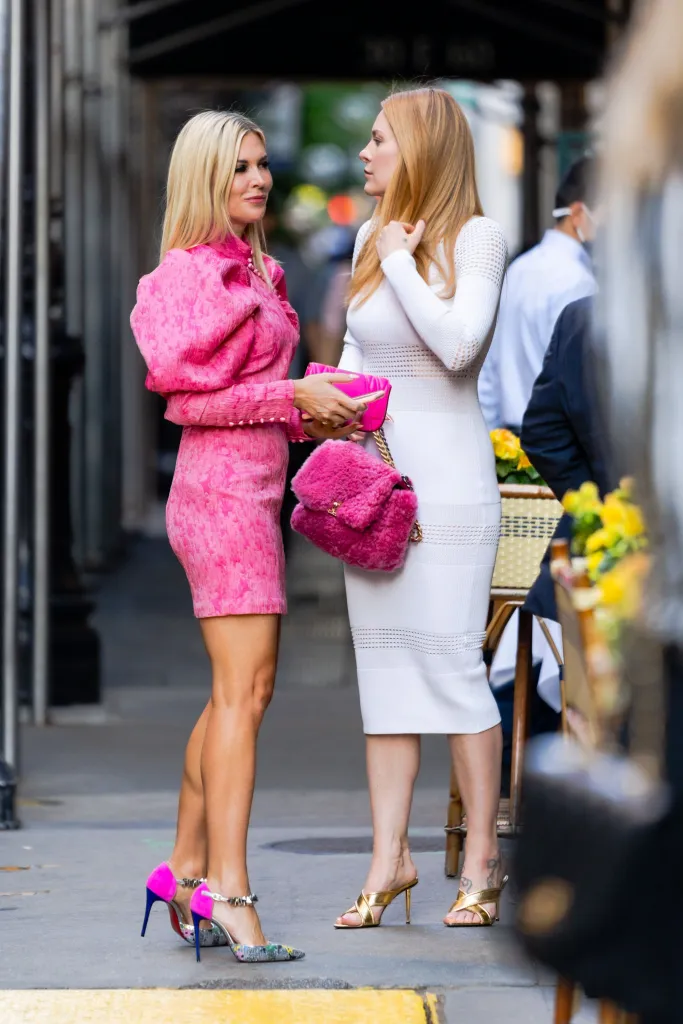 In May 2021, Tinsley and RHONY alum Leah McSweeney were filmed in New York City. Tinsley was wearing an outfit that would make the Pink Panther jealous. IYKYK. She wore a bright pink mini-dress with balloon sleeves. Her dress featured button details on the sleeve. Tinsley carried a pink wallet, which was housed in her furry pink purse. Her multi-colored pumps had pink detailing on the heels. Listen, if you can rock a large furry pink purse, you deserve a round of applause.
While Tinsley may have left RHONY behind, she still blessed us with some memorable looks. And fashion fans are thankful for that.
[Photo by: Heidi Gutman/Bravo]