Lala Kent has never been known to hold her tongue. The Vanderpump Rules cast member has been all bark, no bite since she joined the show in Season 4. The thing about Lauren from Utah is that most of the time, she's wrong (aside from her judgment on Scandoval). However, her delivery makes it so entertaining that it's hard not to love her.
Lala and those Pump Rules stars on the right side of history have been riding the Scandoval wave. The only good thing about Tom Sandoval and Raquel Leviss blowing up Ariana Madix's life is that she's made a profit off of it. Many of her friends can say the same, including Lala who has been podcasting, posting, and packing the most of out Scandoval.
One of Lala's money moves during Scandoval has been her "Send it to Darrell" merch. The shirt came to be after Lala hopped on Instagram to rant about Raquel sending her a cease and desist. Lala, adorned in a bathrobe, screamed for Raquel to send the letter to Darrell, her attorney. The viral moment turned into a business opportunity for Miss Lala, who apparently earned a small fortune from the random moment.
Lala Kent is her own sugar daddy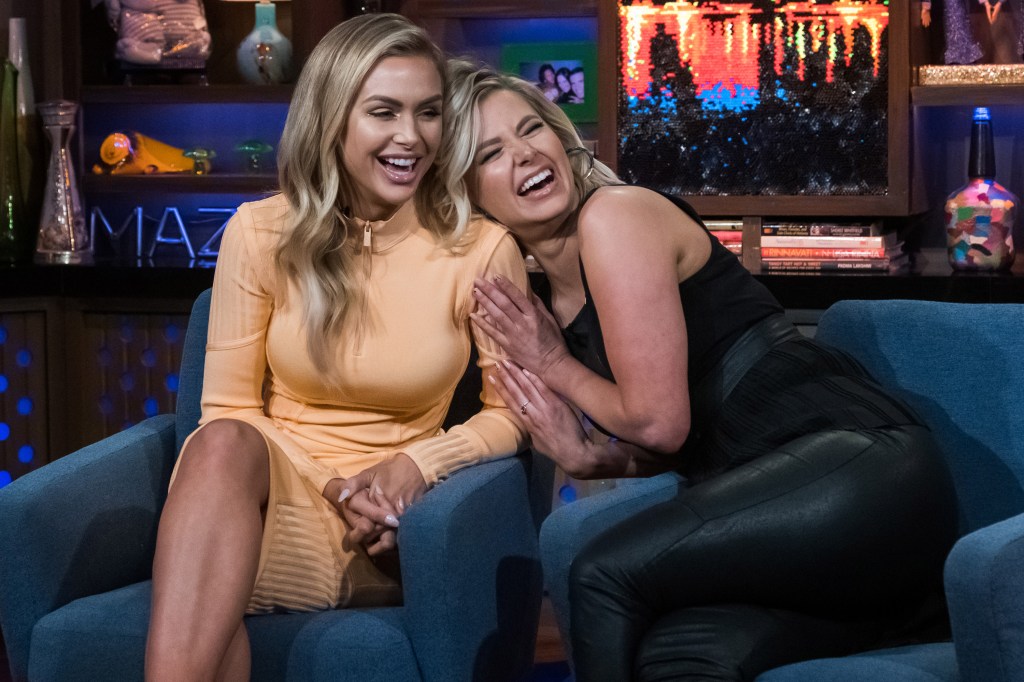 Lala spoke to Page Six about the success of her "Send it to Darrell" merch. Thanks to her lightning speed, and the company getting shirts up for sale in an astounding four hours, Lala made enough money to put a down payment on a $1.35 million home. Props to the manufacturing company too, for turning around enough Darrell merch fast enough for Lala to wear while filming.
It's not atypical for reality stars to make merch out of quotable moments. However, it is abnormal for someone to make this much money off of a $50 sweatshirt. Lala likely had to put close to $250,000 down on the home to cover 20 percent, that's a lot of hoodies. Hopefully, she gave Darrell a nice gift too for profiting off of his name, aside from his billed hourly rate. "I go back and watch [the video of the rant] because it is surreal for me to take out the amount of money I took out to purchase a home for me and my family in Palm Springs, knowing you know it's gonna take some time to make this back," Lala explained. Good for her, and Baby Ocean.
Lala gushed about her entrepreneurial genius when it comes to the shirts. However, she even admitted she saw other Bravo accounts starting to make merch with the same quote and took it over. It was Lala's candid tongue that resulted in the quote, I'll give her that. "I just want to go back and kind of appreciate my mouth," she added. Honestly, I doubt that Lala has ever been able to utter those words before.
TELL US – ARE YOU SHOCKED THAT LALA KENT MADE SO MUCH MONEY OFF OF SCANDOVAL MERCH? DO YOU THINK SHE DESERVED TO MAKE THAT MUCH MONEY OFF OF THE VANDERPUMP RULES CHEATING SCANDAL?