Let's face facts. Far too often, Real Housewives blast past the line of acceptable behavior. This list could be a mile long. From drunken mishaps to physical altercations, these reality stars have done it all. So, let's take a look back at the wildest times Real Housewives crossed the line. Buckle up!
Ramona Singer Didn't Know Her Staff Members' Names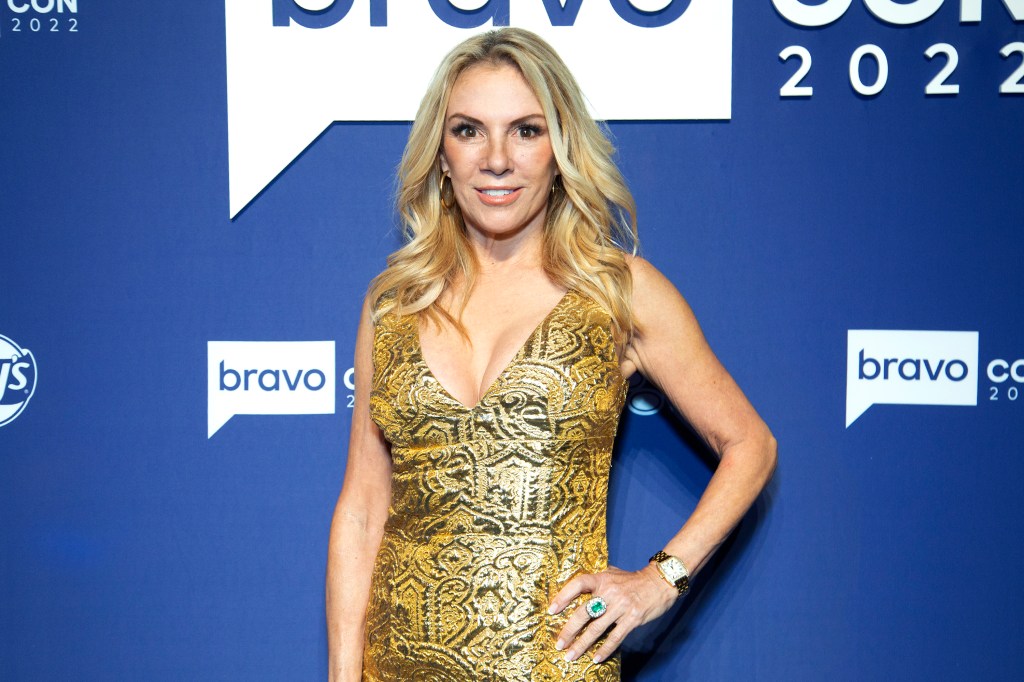 Season 13 of Real Housewives of New York ushered in the series' first Black housewife. Eboni K. Williams was welcomed by "OG" Ramona Singer. Ramona had a reputation for being rude to wait staff, hotel staff, and even her assistants.
Eboni was appalled when Ramona called the staff that she hired in the Hamptons "the help." She called out Ramona the next day and explained why that phrase was offensive. Ramona admitted that she didn't realize she was condescending to the staff.
Did Ramona learn anything from Eboni's explanation? Apparently not.
Lisa Rinna's Amsterdam Disaster
During that infamous Real Housewives of Beverly Hills Season 5 dinner in Amsterdam, Kim Richards triggered Lisa Rinna. "Let's talk about the husband. Let's not talk about what you don't want out," Kim said. The ladies continued to argue across the table.
"You never go near my husband," Lisa snarled as she grabbed at Kim's throat. Lisa tossed water on Kim and smashed the glass on the table. "You never go after my f-cking husband," Lisa screamed. So, what did Kim know about Lisa's hubby, Harry Hamlin?
Kim's sister, Kyle Richards, fled the scene. I don't blame her one bit. It was ugly.
Phaedra Parks' Reunion Scandal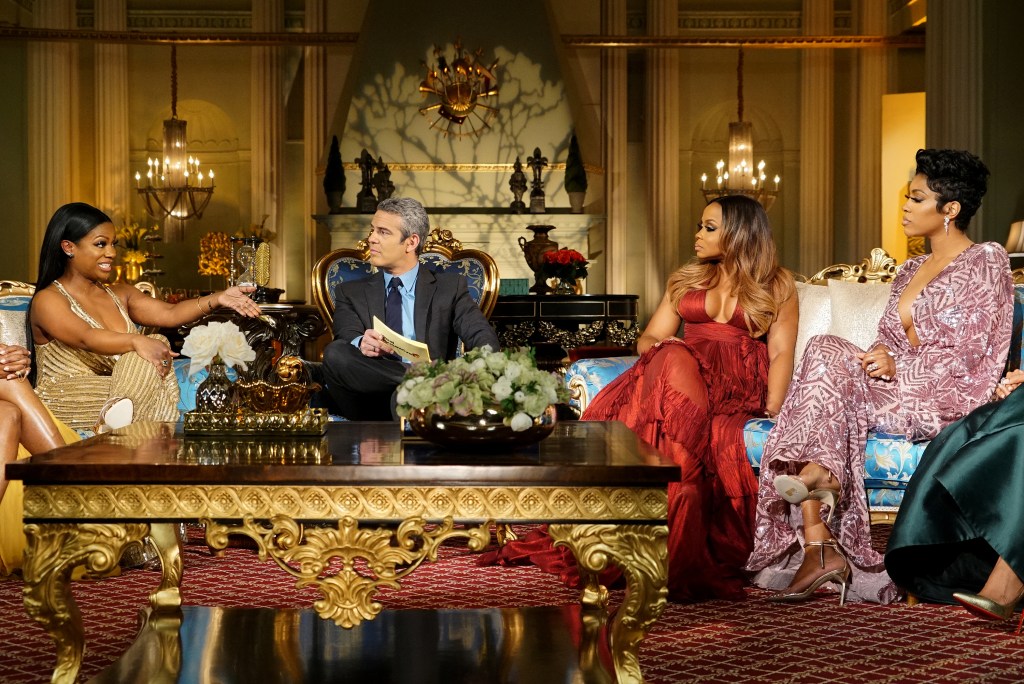 During the ninth season of Real Housewives of Atlanta, Porsha Williams told Kandi Burruss a rumor that she heard. Porsha claimed that Kandi and her husband, Todd Tucker, allegedly planned to drug and rape her. In a sex dungeon.
But everyone's jaws hit the floor at the reunion when Porsha revealed the source of the gossip. Attorney Phaedra Parks started the rumor. And Phaedra was also friends with Kandi.
Phaedra admitted to Porsha that Kandi didn't utter those words. Porsha was crushed when she realized that she was just a pawn.
Kandi also was furious that Phaedra would jeopardize her professional and personal life by claiming that she would drug and assault someone. Phaedra was fired after Kandi refused to work with her.
Monique Samuels' Winery Wig Grab
During Season 5 of Real Housewives of Potomac, Monique Samuels and Candiace Dillard argued during a group trip to a winery. Monique flipped Candiace's hair, and suddenly the two ladies were fighting. Suddenly, Monique pulled Candiace's head down on a table.
The RHOP cast members were divided after the incident. Candiace filed a complaint and Monique was charged with second-degree assault. Monique filed the same charges against Candiace. Both cases were dismissed.
The ladies met at Karen Huger's house to hear Monique's side of the story—minus Candiace who opted out. Gizelle Bryant was feeling extra that day, so she brought a brawny bodyguard. Monique quit the series after feeling that she was treated unfairly at the reunion.
Danielle Grabbed Margaret's Ponytail
Season 10 of Real Housewives of New Jersey treated viewers to another hair-raising incident involving Danielle Staub. But unlike the Season 2 country club altercation, Danielle wasn't the victim here.
During a shopping excursion, Margaret Josephs and Danielle began bickering about Danielle's ex, Marty Caffrey. Margaret poured water over Danielle's head. On her way out, Danielle grabbed Margaret's ponytail and gave it a vicious tug.
When Danielle revealed that Teresa Giudice urged her to go after Margaret, fans were shocked. Once Danielle snitched on Teresa, the "OG" ended their friendship. And Danielle's RHONJ career.
Kelly Dodd Mocked the Black Live Matter Movement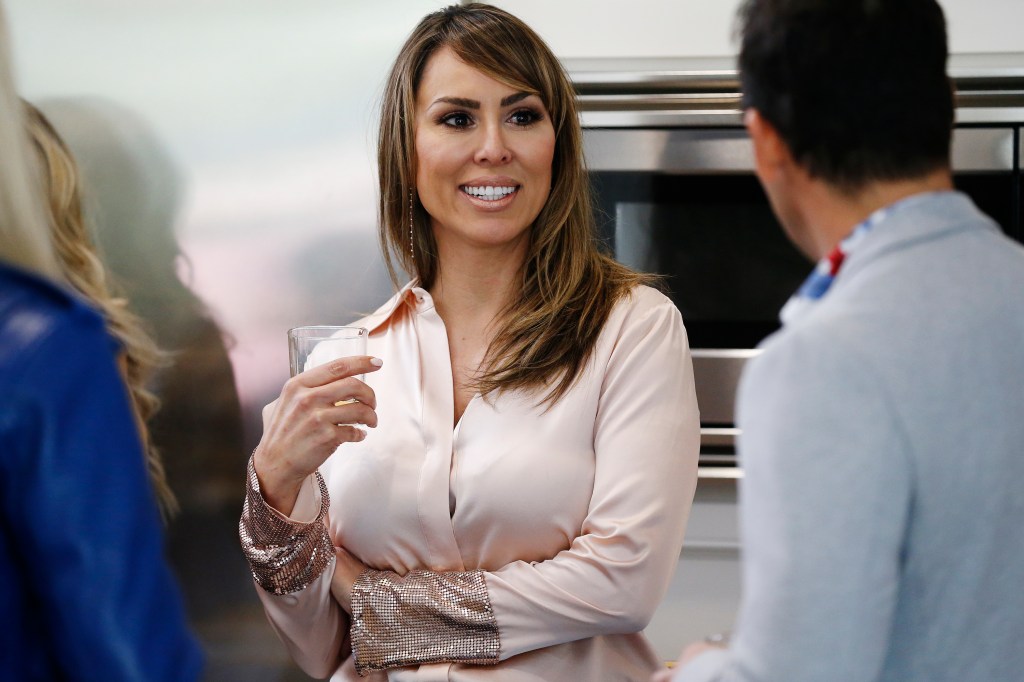 Real Housewives of Orange County star Kelly Dodd came under fire for many reasons. But in 2020, she sported a "Drunk Wives Matter" hat to a bridal shower. The hat was referencing the Black Lives Matter movement. A tone-deaf Kelly defended her actions.
In 2021, Bravo parted ways with the controversial RHOC star. She continued to make headlines, but was thankfully missing from our TV screens.
Lisa Barlow Called Her Bestie a Whore
Who doesn't love a good hot mic moment? Probably Real Housewives of Salt Lake City star Meredith Marks. Her best friend, Lisa Barlow, was caught on a hot mic ranting about Meredith.
Lisa said, "Meredith can go f–k herself. I'm done with her. I f–king hate her. She's a whore." Then the RHOSLC star added, "She's f–ked half of New York." Yikes!
Meredith was shocked. Lisa apologized, but justified her actions, claiming that Meredith called her house "ugly." That unhinged rant will go down in Real Housewives history.
Erika Jayne Screamed Obscenities at Garcelle's Son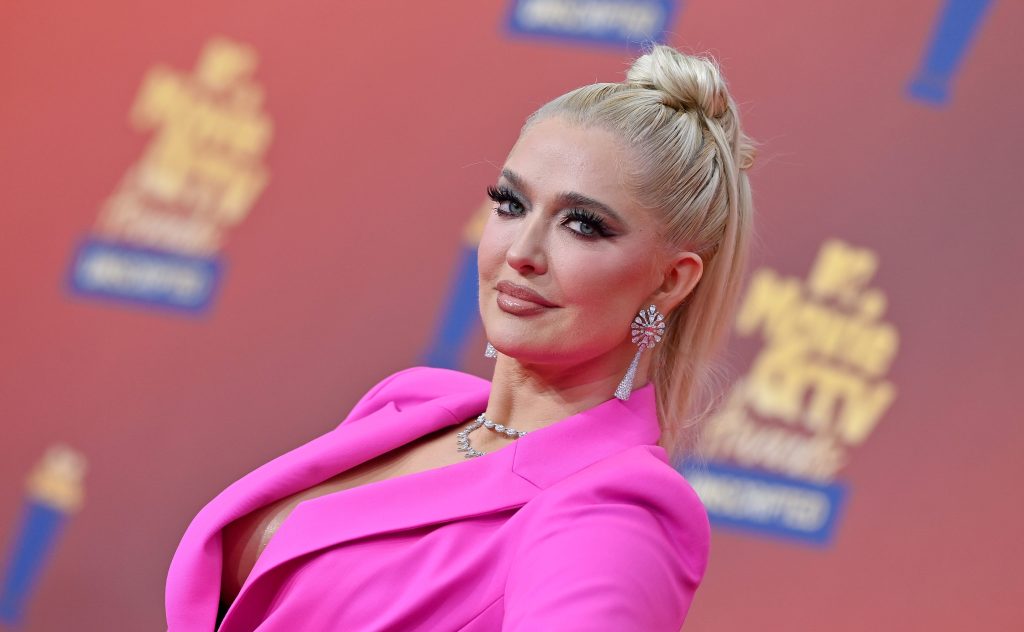 All Garcelle Beauvais wanted was a fun birthday party. Instead, her Real Housewives of Beverly Hills co-star Erika Jayne was drunk and disorderly. Erika propositioned Garcelle's married son, Oliver Saunders, for a threesome.
Afterward, when Garcelle's 14-year-old son, Jax, approached a table near Erika, she went off. "Get the f-ck out of here," Erika said. "Get the f-ck out of here before you get into trouble."
Then, Garcelle told Erika that she hurt her son's feelings. Erika seemed surprised. She tried to call Jax over, but he was too traumatized. That was certainly not one of Erika's finest moments.
TELL US – WHICH MOMENT WAS THE WORST? WHICH HOUSEWIFE CROSSES THE LINE THE MOST? WHO IS MISSING FROM OUR LIST?