Apparently, it's not "easy as the birds and the bees and the one, two, three" in Charleston these days. Bravo released the trailer for Season 9 of Southern Charm on August 3, and things appear to be an unholy mess in The Holy City.
The trailer opens with Austen Kroll telling someone off-camera, "Something happened with me and Taylor." We all know he's referring to Taylor Ann Green, Shep Rose's ex-girlfriend. As Shep's best friend, Austen should know that's way out of bounds. Fooling around with your BFF's ex doesn't just break Bro Code, it breaks every law of human decency.
But Madison LeCroy, Austen's ex, wants to get straight to the bottom of it. "Did you f*ck Taylor or not?" she demands.
Likewise, Olivia Flowers, who dated Austen off and on last season, has a need to know. "Did y'all ever hook up or anything?" she asks Taylor.
"Never," Taylor responds. "Swear on my life."
Southern drama
Tears and chaos ensue, with Olivia sobbing in her car and screaming, "He's a f*cked-up human being!" Of course, he is. Look in the dictionary under "f*cked-up human being," and you'll see Austen's picture right next to it.
As a welcome break to all the fighting going on, Miss Patricia (Altschul) mentions that an unspecified lady sent a "nude photograph" to her son Whitney Sudler-Smith. "But we're not talking about that," she adds.
Could newly married Madison be expecting? She's briefly shown feeling nauseous and visiting her doctor. I'm sure the Internet is being bombarded with searches for "is madison lecroy pregnant" as we speak (I already did it and found nothing). It was either a false alarm or she's very good at keeping it a secret. We'll see.
Craig wants to move forward with Paige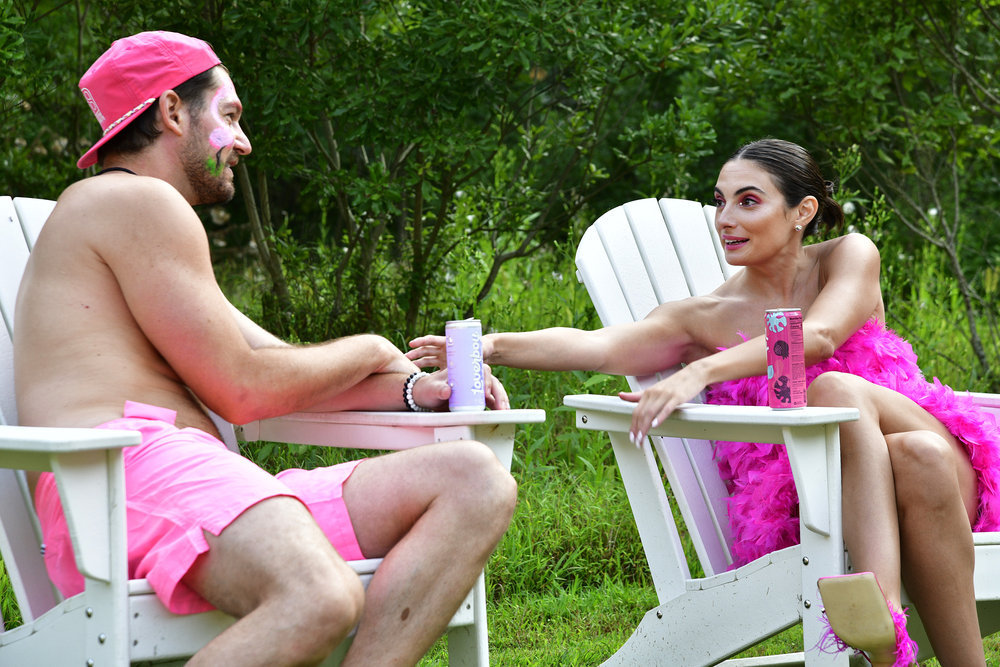 Meanwhile, Pillow King Craig Conover is having relationship issues of his own with his girlfriend Paige DeSorbo. Craig really, really wants to put a ring on it, but seeing as how Paige burst into tears during Summer House when he asked her to move in with him (she's not ready to leave her mom at 30), he needs to cool his jets a bit.
"I'm not trying to plan a wedding right now," Paige says.
"Why would we date if we're not going to take the next step?" the Sewing Down South founder responds. Craig wants to settle down and start making babies already, but Paige just isn't there yet.
Two new cast members, Rod Razavi and Jarrett "JT" Thomas, have been added to the mix, so Olivia and Taylor will have some fresh blood to fight over. In addition, there seems to be some messy unfinished business between Shep and Taylor, as well as Madison and Austen. Can't wait to get this party started.
Season 9 of Southern Charm premieres on September 14 on Bravo.
TELL US – DO YOU THINK TAYLOR'S AN IDIOT FOR TRYING TO HANG ONTO SHEP? DO YOU THINK PAIGE WILL EVER GROW UP ENOUGH TO LEAVE HER MOMMY? WHO DO YOU THINK SENT WHITNEY THE NAKED PICTURE?