Our time in the Big Apple is over folks! Another season of The Real Housewives of New York is officially in the books. At times it was a disjointed mess, but no matter what the city that never sleeps is also the city that always delivers. Dorinda Medley's anger issues are going to be a prominent focus for this final installment. The ladies are trying so hard to get her to face her issues head on, but she's not having it.
Ramona Singer and Dorinda might be at the end of the road in their friendship. Neither has been impressed with the way the other has acted this season. 2020 must be the year for 20 year friendships to fall apart. It's a shame that it has to happen like this. However, maybe for some of these friendships it's for the best. In this kind of environment you can really see who has your back behind your back. Ramona is not a good friend. Period.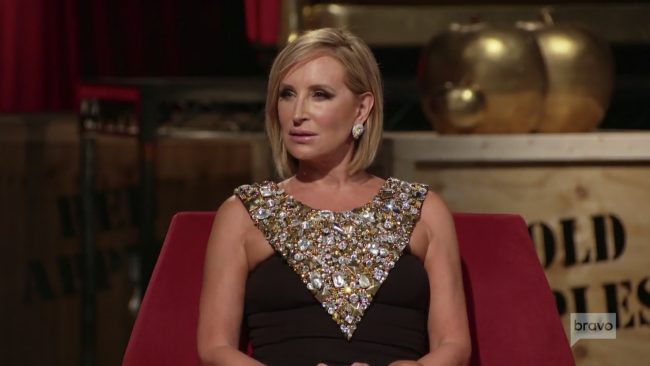 Leah McSweeney had no idea that she was a chronic smeller. It was hilarious watching her relive all of her moments. The other ladies had funny things that do repetitively, but Leah's takes the cake. However, Ramona being the apologizer will never get old. Her "I'm sorry's" always ring hollow.
Ramona is so delusional about the amount of girlfriends she has. Those are not close friends. Nobody has that many close friends. That's not a thing. Like at all. How can you be content with that many surface level friendships? Wouldn't you rather have meaningful relationships in your life?
Ramona's etiquette with people is just so tacky. She doesn't know how to be a good friend or even a good person. Poor Sonja Morgan is over there feeling like friends she's had for years are being poached by Ramona. Nobody wants to deal with a selfish social climber like that.
Sonja definitely puts a hell of a lot more into the friendship than Ramona. She actually cares about her. Ramona on the other hand is only in friendships to get something in return. She wants to continue climbing toward the one percent. Everything about Ramona's friendships come off insincere.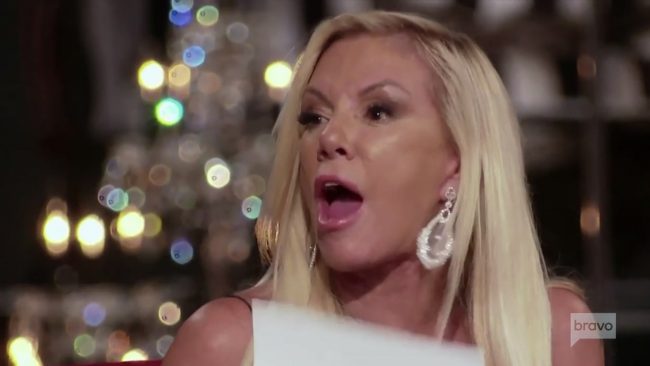 Ramona's reaction to getting that bag for her birthday was a little over the top. It makes sense when she had so many people at her party after seeing that. She wanted to use them to get her hands on a real bag instead of a fake. Who does that?
I really feel for Sonja after hearing she gained weight after being fat shamed by Ramona. Who would do that to their alleged close friend? Sonja is always in a precarious personal position, so she should've known that would make her spiral.
The way Ramona treated Elyse Slaine was just plain disgusting. She acted like she had no idea who this woman was. Their fallout doesn't even make any sense. How did she even betray Ramona? To the viewer eye, it looked like Ramona was just ice cold to her. They fell out because Elyse wouldn't blindly defend her. Oh okay, Ramona just wants a puppet to pull their strings.
I feel so bad for Sonja watching this video package about the success of her fashion line. The retail store closing all of their stores is such a blow for her. I hope she's doing well with that news. She deserves only the best and all the success in the world.
It really sucks that after years of everyone doubting her, she is losing everything so quickly. She still has the online sales, but it's not the same. She was so proud of her achievement, and it was taken away so soon after having her big moment.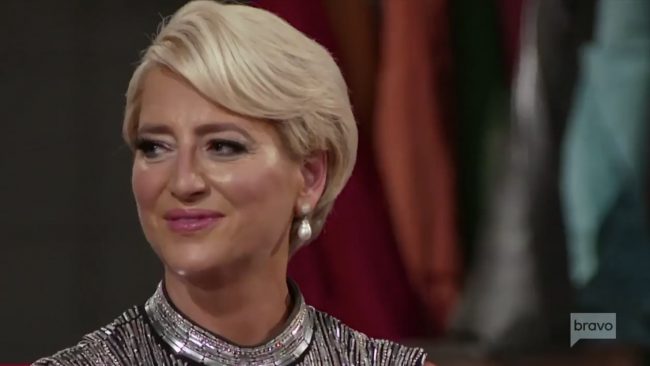 Dorinda really wants no part in anyone ever bringing up her issues with drinking. She loses her cool completely, and she will drag you for anything you've ever done wrong in your life. She's really not the bitch to mess with. Dorinda may have made it nice before, but that Dorinda is a thing of the past.
Dorinda says it made her sad that Ramona made her struggles worse. She is upset that Ramona would only ever reach out when she was on the show. Ramona pulls out this bulls**t text messages about how she was there for Dorinda AFTER the show. AFTER being the key word. Why couldn't Ramona be there for her friend during the season in the midst of her pain?
At least Luann de Lesseps got an apology from Dorinda for her behavior toward her. She has no apology for Ramona though. I don't agree with Ramona that Dorinda made her the new punching bag after Tinsley Mortimer left. Give me a break. Nothing Ramona ever did or said this season came across genuine. Dorinda was simply fed up with that behavior. I don't blame her for not wanting to listen to Ramona here. Ramona uses everyone.
Ramona says she loves Dorinda and doesn't understand why she's doing this to her. Are you kidding? HOW IS RAMONA HAVE SUCH A LACK OF SELF AWARENESS? She is beyond mind blowing at this point. It's on some new level that scientists should study. It's THAT baffling.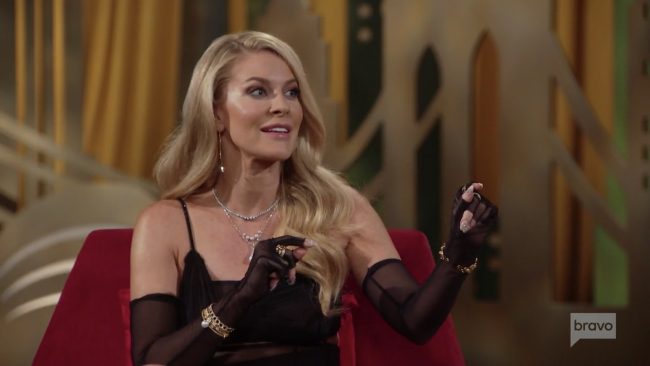 There's something low key iconic about Dorinda always bringing up Luann's mugshot. It's really rude and nasty, but also kind of funny? No? I'm a terrible person for thinking that, but COME ON. It just is. Dorinda is obviously harboring these things about Luann because she brings it up EVERY SINGLE TIME.
Getting a lecture from Luann of all people about drinking must be a little ridiculous to take in. She really can't talk about alcohol. Nobody is going to take that seriously. However, Dorinda does seem to have lots of love for Luann. They'll move forward I'm sure.
Leah gives her take on the Dorinda drama, and she says she'd rather deal with Dorinda than Ramona. She'd rather hear it upfront than deal with the disgusting way Ramona goes about things. She actually says she doesn't think Dorinda hits below the belt. I don't know if I'd go that far, but it's definitely an interesting take. She lives this with them, so maybe she has a real point here.
At least Dorinda is admitting that she deflects all the time and gets defensive. She also admits that she should have taken this season off of the show. I wouldn't be at all surprised if she's back on the show in a couple of years. She has so many genuine friendships with past and present cast members, so I'm sure it will happen.
Leah tells everyone that Dorinda called and apologize the morning after her finale freak out. Thank goodness. That was so over the top, and the mere mention of Tinsley should not illicit that reaction. That was something out of this world. The level of anger didn't match what was happening at all.
Regardless of what they say at this reunion, I don't think Dorinda and Ramona will make the effort to repair their friendship. With Dorinda not returning next season, I can't really see Ramona making the effort to fix things. If it's not happening on the show, she won't give much thought to it.
TELL US – ARE YOU SAD THIS IS DORINDA'S LAST SEASON OF REAL HOUSEWIVES OF New York  DOES DORINDA HIT BELOW THE BELT? DID YOU ENJOY THIS SEASON OF THE REAL HOUSEWIVES OF NEW YORK?
[Photo Credit: Bravo]