After what seems like the longest hiatus ever, Southern Charm is FINALLY back. Kathryn Dennis, Craig Conover, Shep Rose, Madison LeCroy, and Austen Kroll are all returning. However, Cameran Eubanks, Naomie Olindo, and Chelsea Meissner will NOT be featured this season. It's sad to see them go, but it's an exciting new direction for the series. Leva Bonaparte & John Pringle are joining as series regulars!
It's going to be so interesting to see the extent that the pandemic impacts the season. From the looks of things, it affects everyone on the cast in some capacity. This is going to be good! The way all of these shows have been forced to change things because of the virus has been fascinating. Seeing why Cameran exited the show right as it began filming the new season. Something nasty went down, and we need to get to the bottom of it!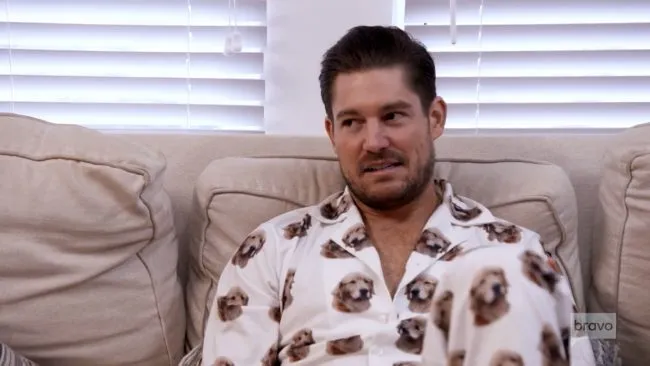 Austen's new house is quaint, but I cannot handle his and Craig's weird bathrobes. What even are those? Did Craig make them? Martha Stewart you are not bud.
There was a broken pipe at Craig's house that blasted asbestos everywhere. THAT REALLY SUCKS. Hopefully he doesn't end up with mesothelioma or something. For now, he's staying with Austen. How cute?
One thing that's going well for Craig is his business. It's blowing up more than ever with pop up shops and more. Finally! After all of the years of being doubted, he's finally slaying. I wish he ditched the lawyer idea and pursued this a lot sooner. It would've saved him a lot of drama and headaches.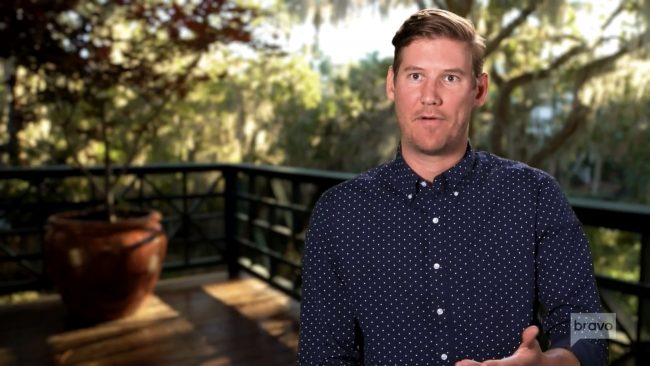 Austen and Madison are back in a good place after all the drama from last year. We'll see if it can stay like that. History hasn't exactly been kind to this pair. I want to want them to succeed, but I think going their separate ways is best.
After three years, Kathryn and Thomas Ravenel have split custody. FINALLY. No more drama between these two. What a dysfunctional mess they have always been. It's weird to see Thomas back on the show in some capacity. It's even weirder to see Kathryn living with them. I CAN'T DEAL WITH THAT.
Literally WHAT THE F**K is Kathryn thinking? It's great they can be in a good place for the children, but they're so toxic. They don't work. Please do not go back down this route and pursue a relationship with him. ALSO SHOUTOUT TO THE SCREENSHOT OF A REALITY TEA ARTICLE ON THE SHOW! Love that for us.
Kathryn and Thomas discuss wanting to make sure the children know this isn't forever. I'm glad they are setting boundaries like that. The last thing they need to do is get the hopes up of these poor kids who have already been through the wringer. Enough is enough.
Madison is seriously such a great mom. It's cute watching Hudson try to emulate his mother. He's just as into his appearance as she is. It must be hard though to be as young as she is and being a single mom. Not even just the age thing. Juggling a career with a small child is a lot to take on. She's doing a phenomenal job though.
At least Madison is aware that everyone thinks she's nuts to be back with Austen. They're right. She needs to listen to them and see the red flags for what they are and get out of this. Period.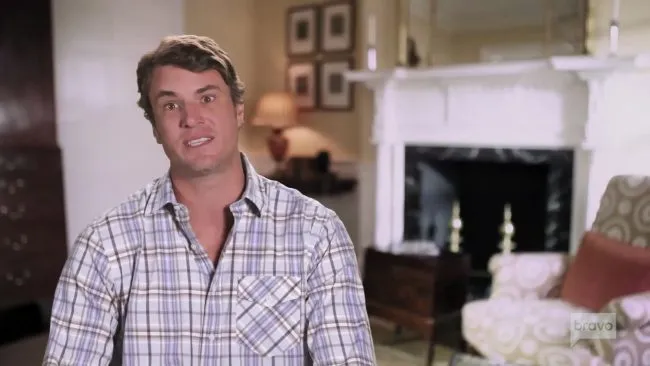 Patricia Altschul's new dog Peaches is the cutest thing I have EVER seen. I'm obsessed with it. It's super tiny, but I'm here for it regardless. Shep invites her to an event he's having, and she accepts immediately. Any event featuring Patricia is immediately bumped up in status and prestige.
The theme of Shep's party is about life being good (dumb and dumber actually). Naturally Patricia asks who will be invited to the party. We know that Patricia isn't afraid to speak her mind about everyone at all times. It's shocking to hear that Shep will be inviting Madison despite their previous drama. Not even just Madison. His anger has been unwarranted and misplaced toward everyone in recent years.
Shep tries to be deep and introspective, but at the end of the day he's just an entitled man-child. He's certainly not fooling me. Eventually you have to grow up and act like an adult. His Peter Pan persona got old about three seasons ago.
Craig grabs drinks with Kathryn, and I'm a little surprised to see her drinking. I know she didn't go to rehab for alcohol, but STILL. She says it's nobody else's business, but you're on a reality show. You've made it the world's business. People are going to comment about you. You have a history of "influenced" behavior.
Shep is in a better place with his girlfriend Taylor, so Craig is willing to give him another chance. I wouldn't' if I was Craig. For six seasons, Craig has been treated like trash by him. He looks down on Craig and constantly makes fun of him.
Things get uncomfortable when Kathryn tells Craig she head Cameran's husband Jason Wimberly is having an affair. That might explain why she chose to quit the show so close to production. Craig swears there is no truth to this, but the proof might be in the pudding. Why randomly exit the show like that? Something isn't right with that.
I can't believe Shep of all people is in a lasting committed relationship. It looks good on him. Hopefully she can do whatever she can to ground him. He can be so snobby and such an assh**e. We need less of that moving forward.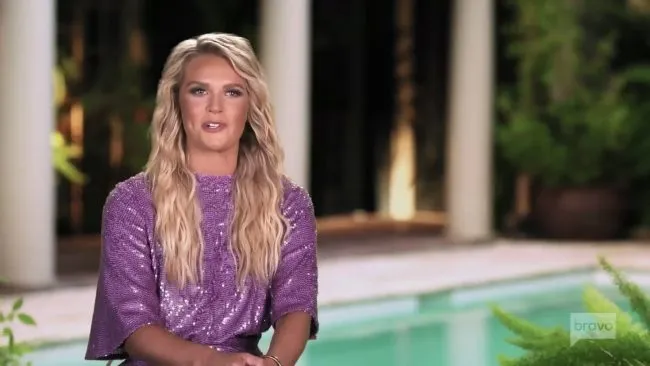 Madison has no nerves heading into Shep's party. She says she can forgive Shep for calling her white trash, but time will tell if that holds true. He has a way of bringing out the worst in people. I know I would be holding a grudge if someone repeatedly referred to me as white trash. That's not acceptable behavior.
Craig is unable to stop from gossiping so he fills in Leva about Kathryn's story about Cameran's husband. She does not take to the news well at all. I get why she's angry though. Kathryn has no proof whatsoever about this claim, but she threw it out there anyway. That's the type of rumor that can ruin someone's life. She threw it out there like it was nothing.
Leva thinks either there is jealousy or resentment from Kathryn that led to this. Kathryn does thrive on drama, so it's not too farfetched to think she maliciously made this up. She's been a storm of chaos since her first scene on the show. She's a dark cloud of misery at times, so it's probably something she created to spark some drama.
Things are going smoothly between Shep and Madison so far at the party. Let's see how long that lasts. Shep inviting Peter and Liz was such an unnecessary drama causing move. How is he going to invite them while also trying to make peace with Madison? This is just further proof that the new Shep is the same as the old Shep. He hasn't changed one bit.
Patricia is so bitter that there is no food at Shep's party, and I feel that. I wouldn't want to be dealing with that either. I also love how she's super messy trying to hook up Madison with new cast member John. They have kids that are the same age, so maybe they'd be a good fit. Anything is better than continuing with the Austen saga.
Cameran texts Kathryn about the rumors she's spreading, and her issue is it being said on camera. To Leva's point, it appears that Kathryn really is doing this out of spite for their combative past. She's clearly harboring anger toward Cameran, so it shouldn't be a shock that Cameran dipped out of the show.
TELL US – DO YOU BELIEVE KATHRYN'S ALLEGATIONS ABOUT CAMERAN'S HUSBAND? SHOULD AUSTEN AND MADISON BE TOGETHER? WHAT DO YOU THINK OF NEW CAST MEMBER JOHN? 
[Photo Credit: Bravo]