The ladies and gentleman of Southern Charm are about to be hit with a dose of reality like never before. COVID-19 is making its debut in this episode, and things will never be the same again. Everything is going to be different moving forward. It'll be interesting to see how they navigate filming in the midst of the pandemic. This was one of the network's first shows to be impacted by the virus.
The drama is heating up within the group though. The arrival of John Pringle might end up being the worst thing to ever happen to Austen Kroll. His interest in Austen's girlfriend Madison LeCroy is SUSPECT. This man JUST came into the group, and this is the chaos he is already causing. There are so many other women in Charleston that he could pursue. Why set your sights on someone you know is in a relationship?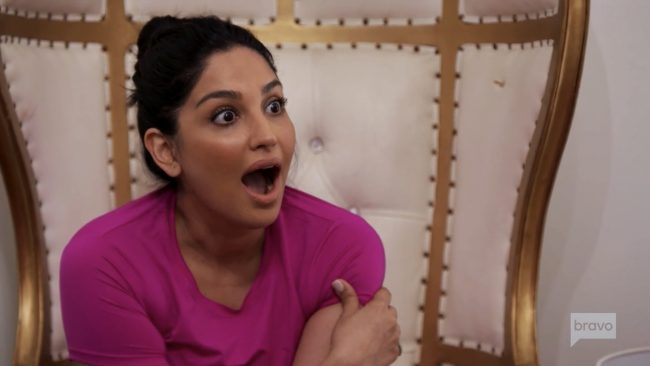 I'm not emotionally prepared to relive the early days of the pandemic in this episode. The empty streets of Charleston are just so haunting! It's crazy to think of the impact this has had on our lives. The world is forever changed.
We're starting out one week before the virus shut everything down. I'm fully prepared for this cast to act ignorant about this. I might actually scream.
Leva Bonaparte and Danni Baird are waiting for Kathryn Dennis to arrive to hangout, but she's late. Once she finally shows, we get to see the inside of her home. It's so much cleaner than before! Thankfully, it's ready to go because Thomas Ravenel is having another baby. Not with her, but someone else. Like magic, the clutter is mostly gone, and it's livable.
Madison arrives and joins the women to help Kathryn finish getting organized. It's nice to see everyone on the same page and getting along following the Persian dinner party. Leva and Kathryn got off to a rocky start because of the rumors about Cameran Eubanks. However, they seem to be genuinely making an effort to move forward.
There's been multiple dismissive comments about the virus so far. It seems crazy now, but at the beginning, it was hard to imagine who terrible things would soon become.
The prior night, Pringle continued to make things awkward for Austen. He openly told Madison how hot he finds her. Holy damn. This man has zero boundaries. How are you expecting to build a friendship with Austen when you're openly coming on to his girlfriend?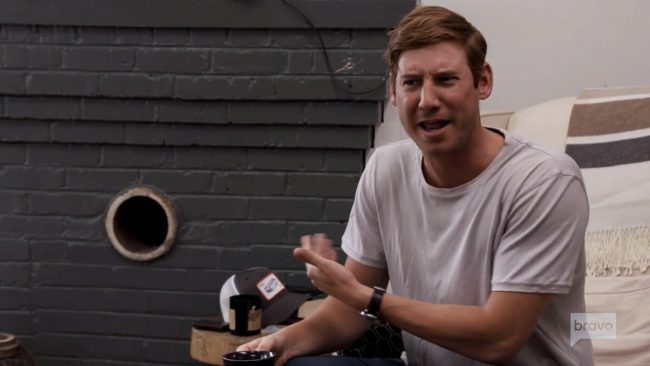 I am LITERALLY Craig Conover. He loves the drama so much. He cannot help but smile the entire time. I am the exact same way when I'm getting a dose of hot tea.
Madison fills in the ladies about the same thing. Apparently Austen flipped out and tried to throw Pringle out of his house. I don't blame him. It's so disrespectful to do that in someone's own home. Kudos to Austen for fighting for his relationship and calling out Pringle for his actions.
Pringle is wrong for what he did. Point blank period. He is new to the group and already stirring up trouble and threatening this relationship. I know Austen and Madison aren't the most solid couple, but STILL. There's certain lines you just aren't supposed to cross.
Pringle at least knows it's his fault for how he handled the drama with Austen about Madison. The dinner at Patricia Altschul's is shaping up to be incredibly awkward. If Pringle continues his pursuit of Madison, the drama is going to erupt like never before. Just because Madison is his typically type doesn't mean he has to make a play for her. Let this one go, bud.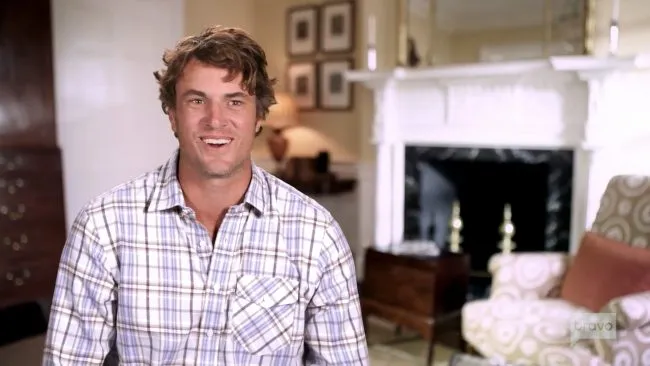 Shep Rose is somewhat domesticated now that he's in a relationship with Taylor Ann Green. They defined the relationship which is usually the exit point for him. This is such a long time in the making. Normally he gets scared and bails after a certain period of time. However, this feels different. This might actually last.
This is the one girl that he couldn't talk himself out of being with. She has the qualities he's looking for in a woman. He checks every box. Do not let this girl go, Shep. Don't do it. She is the ONE woman on the planet that is willing to put up with your shenanigans. Recognize her value.
I cannot fathom why Craig is STILL living with Austen. It's time to move on with your life. His house is taking so long to remove the asbestos, he should maybe get a hotel room or apartment. Let Austen live his own life. You have more than overstayed your welcome. I would feel so self conscious about being at my friend's house for that length of time.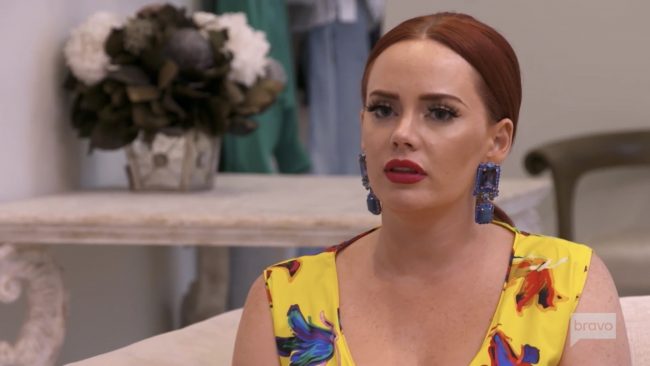 Kathryn gets the news that a business trip to New York is NOT in the cards anymore. The virus led to the city getting completely shut down. This is serious. The pandemic affected so much more than we could have ever imagined. Kathryn might not be taking this super seriously yet, but she will. Soon, she'll see the reach this thing has in all of our lives.
What is it about being in the South that people don't take it seriously? I'm in Florida, and almost every day, I see people acting like it's business as usual. It's mind-blowing. Kathryn is just one of many. Half of the cast has made a crack about the virus in this episode. It changed the course of their season. Nothing is the same in any area of their lives.
The governor of their state wasn't taking it that seriously at this time of filming. It's hard to fault this group for their thoughts and feelings when people in power dismiss the validity. It's sad really.
Pringle enlists Craig's assistance to find something to wear for the fancy dinner party. He wants to dress to impress the big bad Patricia. She wants him with Madison, and he's probably hoping her influence can make that happen. He's certainly worming his way up to the right people. Not the most genuine people, but the right ones. Money talks huh?
Madison calls Patricia, and they discuss the virus. Thankfully, Madison seems to be someone actually taking it seriously. FINALLY. It's good to see someone with some common sense about this worldwide pandemic.
Patricia is so dismissive toward Austen and his business. It's so gross. I am not the biggest Austen fan, but she needs to stop meddling. I would be incredibly uncomfortable going into the dinner if I was Austen. There's so many underhanded tactics being done by Patricia and Pringle. That entire home is one big trap for him. Screw that.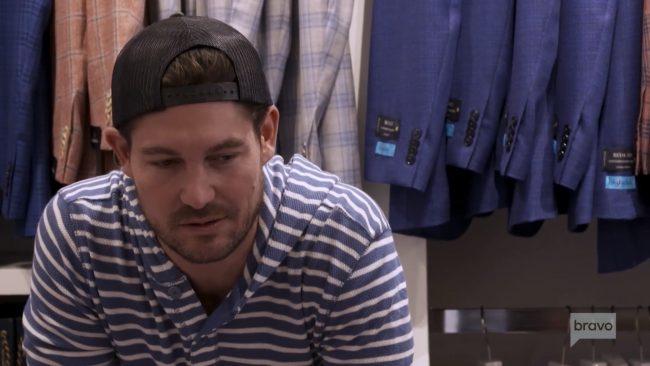 Pringle cannot even give Craig an outright answer about if he'd rather be friends with Austen or go after Madison. He says his actions are to be determined. Shouldn't the classy answer be to respect their relationship and stay out of it? This man is nothing but trouble. NOT A FAN.
Leva has the sweetest family ever. It's honestly the most refreshing thing about the show this season. Unfortunately, Leva doesn't currently grasp the gravity of the virus. She doesn't foresee too many impacts on her businesses because they aren't in NYC or LA. Oh sweetie. If you only knew.
As of now she plans on moving forward with current plans in place. She says that if business continues to go down, it's seven years out the window that they won't recover from. That's major. Obviously we know about the health aspect of the virus. However, the economic toll has been devastating as well. So many companies are dead because of the pandemic. It's terrifying.
CRAIG FINALLY GOT A NEW PLACE. PRAISE THE SOUTHERN CHARM GODS. This is the greatest news ever. It was well past time to get out of Austen's home.
It's so bizarre seeing everyone talk about the virus but not be wearing any masks in public. It's so ingrained in my head at this point. Not seeing masks is weird now. What is happening?
Austen has majorly stepped up with Madison's son Hudson. I'm so glad to see the progress they've made. Is this budding family unit really something Patricia and Pringle want to break up? Think about THAT before you try concocting some master plan.
The South Carolina governor finally declares a state of emergency, so I doubt this dinner is happening. A total shutdown. Game. Changer.
TELL US – HOW DO YOU THINK THE PANDEMIC WILL CHANGE THE GROUP? TEAM AUSTEN OR TEAM PRINGLE? DO YOU THINK SHEP AND TAYLOR WILL LAST?
[Photo Credit: Bravo]