It's completely surreal to be watching the early stages of the pandemic play out on Southern Charm. As we move into that, we're going to dive into the Black Lives Matter movement as well. I kind of love this. It's a real and raw season, and we're showcasing the state of America. So much went down in the beginning of the lockdown, so it's great to be able to view it in this lens.
Flashing two months later following the beginning of the pandemic is a fascinating time jump. Things are opening back up, but life is nowhere near normal. Between the social justice movements and the virus, there's so much happening in Charleston. We're going to get a view of where all of the guys and girls stand on these issues. Who is taking it seriously? Who is standing up for change? That's what we're FINALLY going to learn.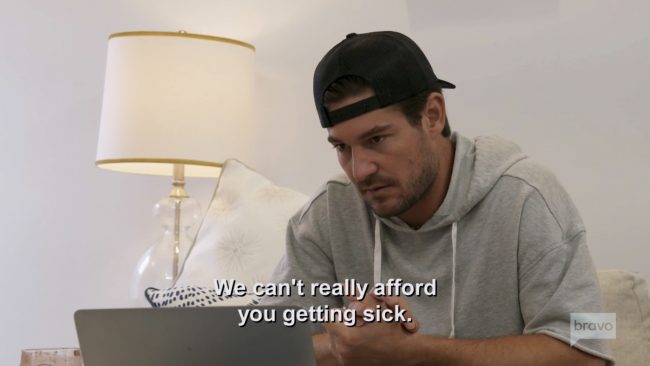 Patricia Altschul is the most extra woman on the planet. There, I said it. As annoyed as I get with her, I'm equally as fascinated by being THAT RICH.
I'm a little shocked to learn Patricia is someone actually taking the virus seriously. For some reason I didn't believe she would understand the gravity of it. Do the elite get scared?
OKAY PATRICIA STOPPING AT KRISPY KREME IN A PANDEMIC WAS NOT ON MY BINGO CARD. That's actually a little bit iconic. Doughnuts are clearly a priority. I can respect that dedication.
Craig Conover has been drinking a lot of wine at home during quarantine. To make things even more complicated, he started a new relationship during it. That's the ultimate test of a relationship. Being trapped together for that length of time is make or break for couples. Thankfully for Craig, it strengthened their connection.
Another couple put to the test during the pandemic is Shep Rose and Taylor Ann Green. They recently defined the relationship, and then they're forced to live together immediately. That's a huge step in the relationship. A huge step for Shep in particular. Is Taylor the woman to finally domesticate Peter Pan? She's doing the impossible.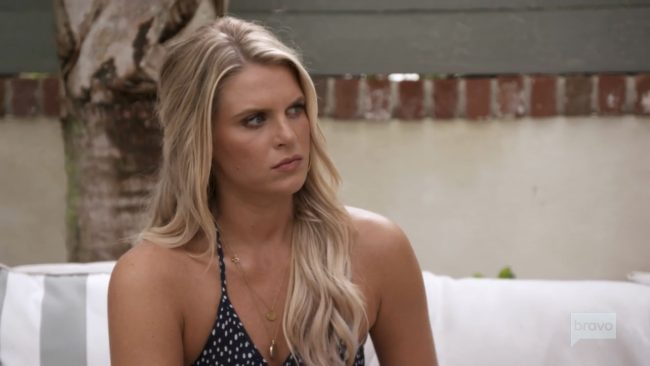 Madison LeCroy's mom and sister come to visit, and the margaritas start flowing right away. Now, THAT is something I can relate to and respect. Nothing helps you cope with the global pandemic more than some tasty margaritas. At least for me.
Homeschooling is going well for Madison's son Hudson because he's smart enough to handle it. What a shift for mother's and father's during all of this. For the kids as well. It's such an adjustment to switch to distance learning in the middle of the school year like that. That's a difficult way to learn for some people. Ugh.
When her mother asks how everything is going with Austen Kroll, Madison seems a bit disgusted. Uh oh. What's happening between them now? Can they let happiness stay for a length of time? Always something with these two.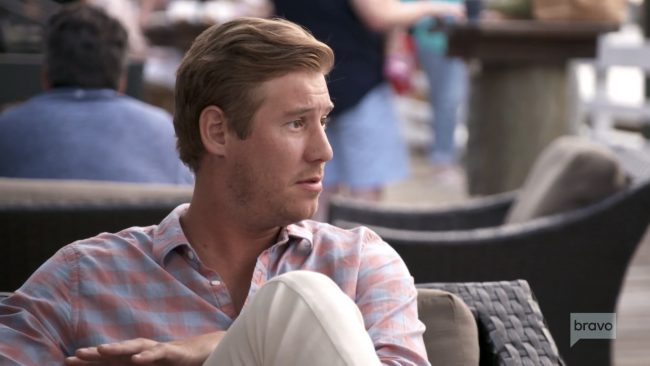 Unfortunately for Austen, his beer business has been wrecked by the coronavirus. He needs the business of bars and restaurants to make money. With those shut down, his company is crippled. That's a deflating feeling to experience.
COVID has been the downfall for Madison and Austen's relationship. She's taking the time to work on herself, and he's doing the opposite of that. His immaturity level and choosing time with Craig over her worked against him. Madison has a child, and she needs someone who can step up to the plate. Getting wasted on Instagram with Craig isn't doing him any favors.
Madison has invested a lot of time in the relationship with Austen, but he's not the ambitious type like she is. Cue John Pringle. Surely this is his moment to swoop in and steal the girl. He was salivating at the opportunity to pursue Madison. Now's your chance bud.
Speaking of Pringle, his boys are FINALLY at home with him. From what it seems, he's a great dad. He hasn't seen them in two months though, so he's nervous he lost his touch. At least if Madison ever starts to date him, she knows he's ready for fatherhood and that responsibility.
Madison actually calls Pringle to invite him to Austen's birthday party. Is this really a great idea? Pringle has no concept of boundaries for their relationship. He's openly expressed his interest in her, and their relationship is nothing but a baby hurdle for him.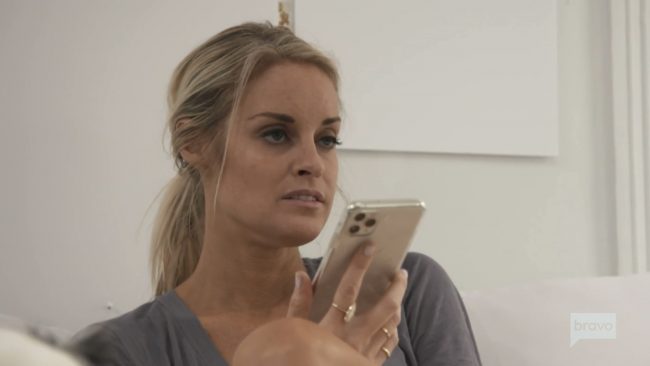 Leva Bonaparte calls Danni Baird and the topic of Kathryn Dennis' monkey emoji debacle comes up. What the hell was she thinking? That is RACISM pure and simple. Using a monkey emoji toward a black woman is so tasteless and revolting. Wow.
Danni tried to reach out to Kathryn during all this, but she hasn't heard anything back. On the flip side, Kathryn has been going to Leva for advice and discussion about everything. That seems a little strategic. Is she trying to gain sympathy points by sucking up to a different woman of color? That's some transparent garbage. We see you, and we know who you are. PERIOD.
Another cringe issue involving Kathryn is her ancestor's statue being taken down. We're talking SLAVE owner type stuff. Danni and Leva are going to a roundtable type discussion to talk about it. Give who Kathryn comes from genetically, she should understand the gravity of her actions. Having THAT name and using a monkey emoji is just the worst of the worst.
I'm all for the removal of these statues. What they represent is simply unacceptable in today's modern society. We are aware of what they stand for, and that cannot be tolerated anymore. Racism should not be tolerated. Slavery should not be celebrated. I mean, what the hell. How can anyone be against the removal of these things? It's a daily slap in the face to every person of color as long as they remain standing.
Madison calls Kathryn to invite her to Austen's birthday. However, Kathryn has been super depressed after the monkey emoji situation. You don't get to play the victim Kathryn. Even if you weren't being overtly racist, how f**king tone deaf do you have to be to hit send? Stay in your bubble because nobody wants to be around you after THAT. Rightfully so.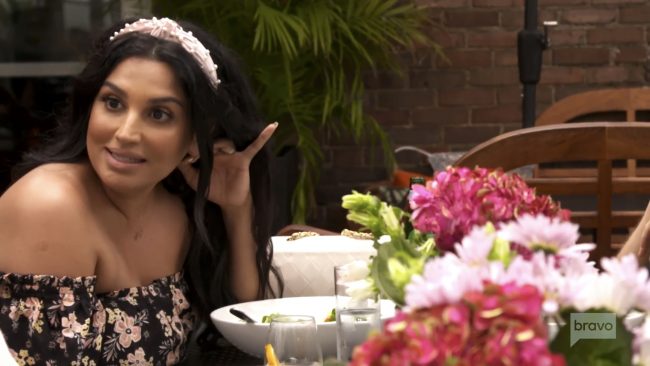 Danni admits her ignorance to the history and the problematic nature of that statue. Why do people want to fight to keep statues like that up? Why are you trying to die on the hill? What it represents is not ok. It's gross. Flying the confederate flag is equally problematic. Sorry, I said it.
A lot of the women at this lunch have an issue with Kathryn not acknowledging the issues with the statue. Kathryn calls one of the ladies to say she didn't care the statue was being removed because it's ugly. Once again, beyond tone deaf.
Danni doesn't think white privilege is the issue here. She thinks Kathryn is purely selfish. It's hard to argue with that after watching her over the last few years. She only cares about herself.
Kathryn was fired from brands after her racially charged comments. To tell someone to stop using their minority is just WOW. COME ON. You can't say that. That's unacceptable.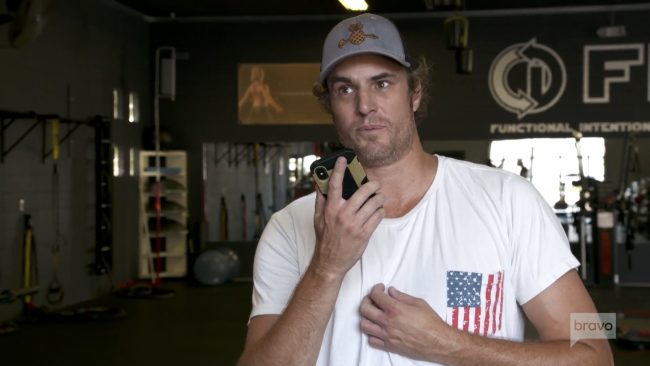 When Austen doesn't show up to the gym, Shep calls him to see what's up. Austen is showing COVID symptoms. In the world we live in right now, every flu-like symptom can send you into a panic. That's such a scary thought. I was recently tested multiple times for COVID, but it was just the regular flu. However, that fear of the unknown is paralyzing.
We flash forward three days later, and Austen reveals to Madison that he tested positive for COVID-19. Wow. He was recently with her, so this is the last news that she wants to hear. He's shocked by the news, but she's not.
Madison rips into Austen for selfish actions that led to this moment. He's trying to flip it on her, saying that maybe she infected him. Take accountability for your actions, bud. This might be the end of their relationship.
TELL US – IS KATHRYN RACIST? WILL MADISON AND AUSTEN LAST? DO YOU LIKE SOUTHERN CHARM'S EMPHASIS ON BLACK LIVES MATTER AND THE PANDEMIC?
[Photo Credit: Bravo]