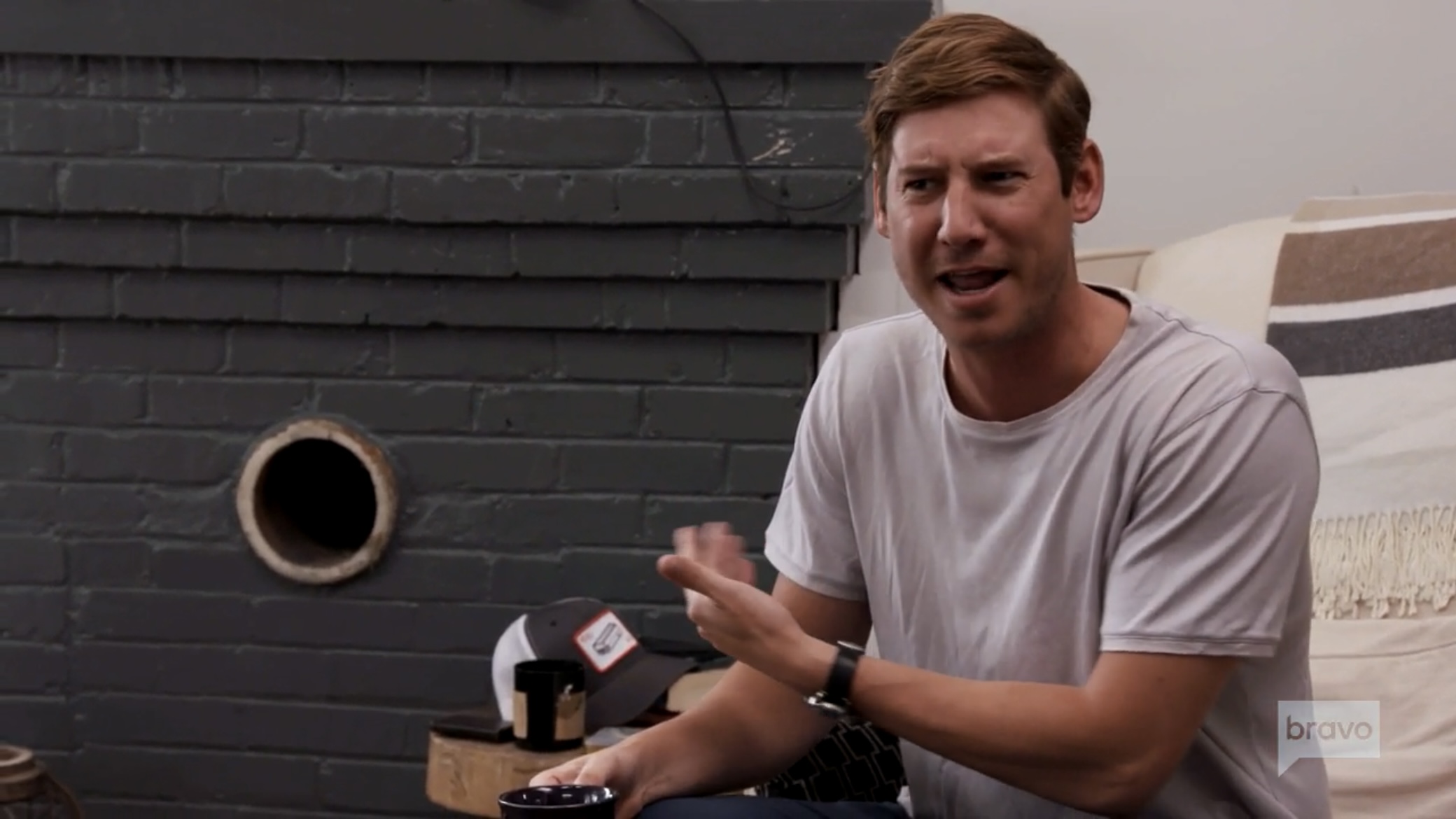 Breaking: Southern Charm continues the "boys among men" vibe. Recently Craig Conover has had to defend his pillows against the elderly likes of Patricia Altshul. I'm actually giggling. If Naomie Olindo could see him now!! Then there's Shep Rose who's writing a book inspired by his first serious relationship ever. At age 40. Lol, okay.
That brings us to John Pringle and Austen Kroll. Two grown men who are still discovering concepts like bed-times and bro-codes. All while fighting over Madison LeCroy's heart. Did I forget to mention Austen has previously hooked up with Craig's girlfriend before they got together? How's that territorial thing working out, dude?
Us Weekly caught an interaction between Austen and a fact-checker on Instagram. The exchange took place on a photo of Austen and his apparent new buddy, John. The commenter said "Madison can do better than both these drunks … I mean dudes." to which Austen fired back, "Patricia's hairdresser can do better than me and Pringle? I die."
Wow! Wasn't he just calling her his soulmate? Not sure attacking your exes full time career and self-made business is the way to go on this one, Austen. You look a little…scattered. Let's gather you up.
Kroll's troll decided to snap back saying, "What Madison needs is a man not a frat boy. She's already got one boy to take care of … Girls want frat boys, WOMEN want MEN." And before you insult her again, Austen, let's remember who dumped who. Quite spectacularly, I may add.
Well, Austen put the final nail in his own coffin with his reply adding, "Aka the biggest blue check mark she can find." Pardon? Who was just chasing after Jay Cutler's leftovers? I'm also pretty sure Austen only dated Chelsea Meissner (another *employed* hairdresser) to have something to do on the show. Yet another woman he could cry bro-code over. Except that time it was with Shep. Whatever.
The facts are Austen was out bro-coding it up with his pals in the midst of a global pandemic while Madison was at home taking care of her child and business. Not cute. Now (blue)check that.
TELL US – IS AUSTEN A HYPOCRITE? DID AUSTEN ABUSE HIS OWN BLUE-CHECK WHEN HE FAMOUSLY CHEATED ON MADISON WITH TWO WOMEN AT ONCE?
[Photo Credit: Bravo]