After a holiday hiatus, Southern Charm is finally back, and the drama is bigger than ever. The aftermath of Madison LeCroy & Austen Kroll's breakup is proving to be just as draining as them in a relationship . These two are the WORST for one another. There's something that happens when they interact that turns the entire world around them into a twisted toxicity.
The other large source of contention in the cast is the controversy surrounding Kathryn Dennis. While she's always somewhat of a hotbed for drama, this time it's a bit more serious. Finding yourself embroiled in a racism scandal tends to have that effect. Leva Bonaparte has been leading the charge of holding her accountable, and at this point Kathryn's also lost Danni Baird as a friend. Is there any hope for Kathryn in this group after this?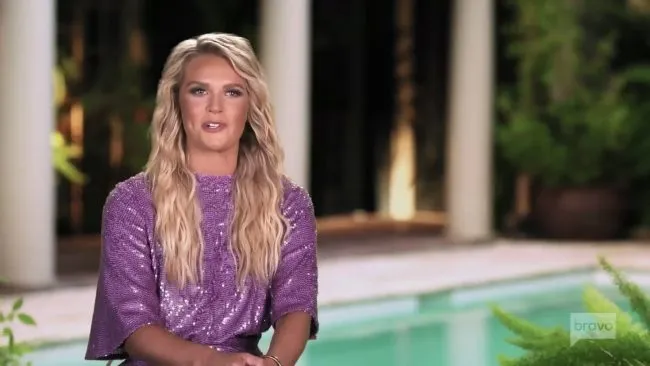 It's extremely difficult to get invested in John Pringle's personal life after how he's acted on the show. His blatant disrespect for Madison & Austen's relationship showed his true colors. Also, his ex wife looks CREEPILY like Madison. I understand that he has a type, but there's quite the uncanny resemblance. Weird.
He starts to recognize how much he uses electronic devices to keep his kids busy. Obviously he wants to be the best possible parent, but he understands that might not be the greatest way to go about it. He tries to take them fishing, but they're bored out of their minds.
Madison calls Danni to invite her to the get–together that was supposed to be Austen's party. I'm curious if Austen will still be in attendance. Now that they're officially broken up, it's just a party for the entire group. Both Austen and Kathryn are apparently going to be there. With all of these combustible elements in one location, sparks are sure to fly.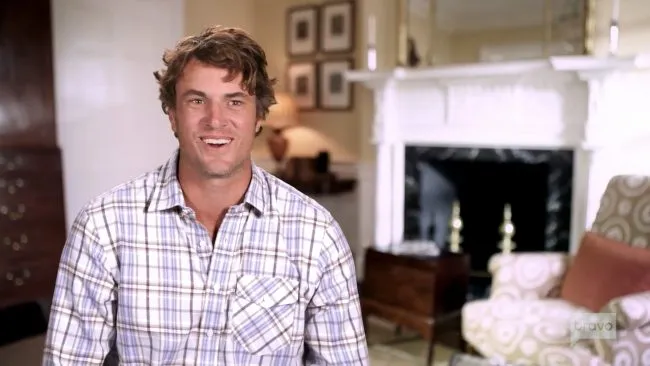 Shep Rose meets with Kathryn, and it's just good to see everyone out and about after COVID. Isolation is the absolute worst. Shep's starting to grow on me more. He's more grounded now that he's in a relationship I think.
Shep asks Kathryn about the issue with her and Danni, and she's quite confused about what went down. I will say that even though I'm not a big Kathryn fan, Danni exploded in an over the top way. The reaction that bubbled over didn't seem to match the issue they were talking about. I kind of wonder if Leva got in Danni's ear to be extra harsh to Kathryn. I'm souring a bit on Leva.
Just when I start to defend Kathryn she kind of goes to the "my boyfriend is black, so I'm not racist" line. I'm not saying she is racist, but that's a suspect thing to say. However, after everything she's been through with Thomas Ravenel, she deserves happiness with someone real.
Kathryn does bring up a valid point about how she could've used this as an excuse before, but she didn't. Also, she doesn't want people to think it's "convenient" that she's dating a black person following this scandal. I say we give her the benefit of the doubt unless she's proven to be a liar.
At the end of the day she's kind of apologized for her actions with the monkey emoji. I'm not sure what else she can do at this time. I honestly think that in this instance, it is more about ignorance than racism. Kathryn is a very reactionary person, and she did an ignorant thing in the heat of the moment. I'd like to think that a public figure such as herself wouldn't be so outwardly racist on social media. However, in today's day and age, anything is possible.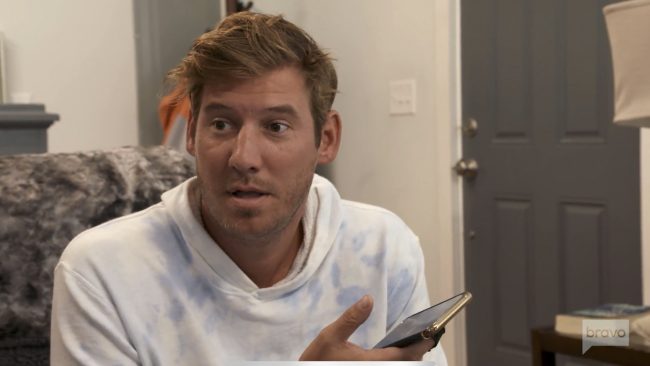 I wish the relationship melodrama between Austen and Madison would end. It's too f**king much. The yo-yo back and forth BS is exhausting. Pick a lane, and stay in it.
Madison says it might be for the best that Austen doesn't come to the party. She cites Craig Conover saying she leads him on as a big reason he might not want to attend. Craig is so damn messy. He does have a point though. Austen and Madison are caught in this toxic cycle, so someone needs to end it once and for all.
Austen has a right to be pissed about this. It was originally supposed to be a party for HIM, so why shouldn't be there? If Craig could have minded his own business for a change, this wouldn't be an issue at all. She calls Austen a psycho ex boyfriend, but he's not the one instigating any issue right now. He was having a great ass day before Madison called and wrecked it.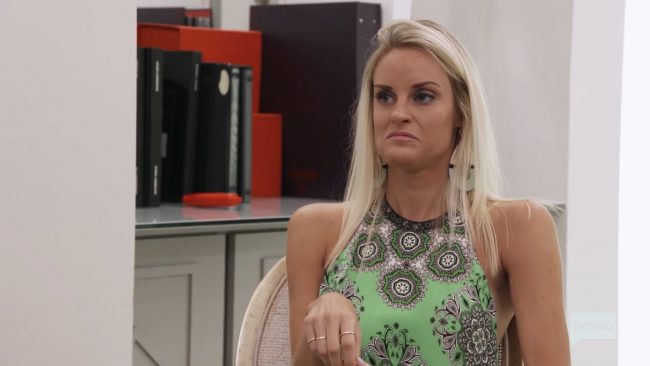 Danni, Leva, and their friends try out outfits for the party, and they're all so effortlessly beautiful. Originally I was super impressed by Leva this season, but she's like a broken record. It's literally all she ever talks about. Please get yourself a storyline, and stop riding Kathryn.
Danni says at the end of the day she will ALWAYS care about Kathryn. Despite that, she feels she has a lot of growing up to do. Also, how weird is it that Leva keeps saying she's the only person Kathryn talks to. We know that's not true after the conversation between Shep and Kathryn earlier in the episode. Leva is on some ego s**t or something because none of her stuff checks out.
Everyone starts dragging Kathryn for dating a black man because they find it strategic. Danni tries to chime in to defend her, but they say she does that too much. Is it too farfetched to think Kathryn is in a legitimate relationship? Why do they have to constantly try to find a reason to attack her?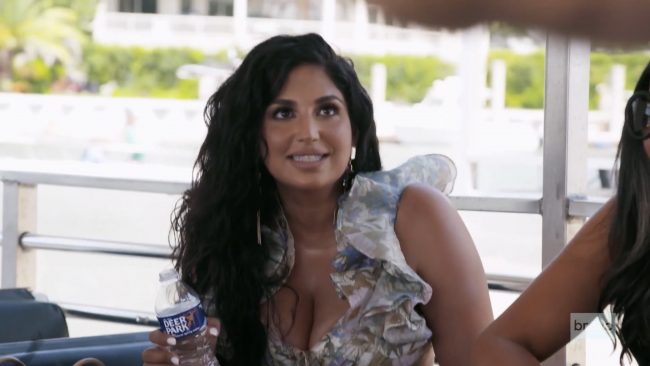 The party is about to begin, and naturally Madison is the first to arrive. We are in for some bigtime drama for the rest of this episode. There's so many people about to be in the same space at the same time that have issues. It's a powder keg just waiting to explode.
Madison doesn't think Austen is attending anymore, but I think he will end up showing. It was originally for him, so why shouldn't he? Show up and cause a scene. That's what I would do. I'm a petty guy.
Shep shows up in a random blue T-shirt because it's a beach party. Clearly he didn't get the memo about the all white attire for the July beach bash. He's really sticking out. I wonder if that's bugging him deep inside at all.
Austen DOES show up, and everyone finds it very weird that he came. IS it really that weird? Sure they broke up, but does that mean he should suddenly be banned from the gathering? EVERYONE is there. It would be weird if he wasn't able to come.
Craig & Kathryn are coming to the party together, and they're honestly the ultimate messy pair. They're both feeling like Austen has a right to attend because it was supposed to be his party. FACTS. CORRECT.
Madison has no idea yet that Austen is on the boat. I can't wait to see her reaction. Speaking of Madison, do we think she purposely didn't tell Shep about the dress code? Given all of their past animosity, it's something she'd do. Petty overload.
What is all of the hype around Pringle? I don't think he's as attractive as they make him out to be. I also don't think he's that nice of a person. What endearing qualities does this man have? Someone explain this to me in the comments. I'll take an explanation instead of a roasting for once!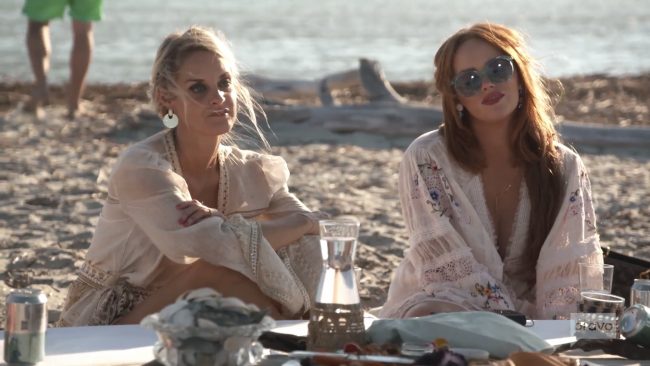 Madison thinks it's silly that Austen showed up with "big dick energy" when he wasn't supposed to be there. There's not a spot for him because he wasn't supposed to come. He did say he wasn't attending, so I understand why there's no place for him.
It almost would've been better if he didn't show up because now the energy is so toxic. Austen and Madison are like energy vampires when they're around each other. If anyone needs to social distance it's the two of them from each other. Forever.
The vibe instantly turns tense in the group with Craig & Kathryn heading to shore. Madison & Austen are arguing over where Craig & Kathryn are going to sit, and it's DRAINING. There's a plethora of delicious food everywhere, and everyone's focusing on drama instead.
Kathryn is heartbroken that all of her former friends have turned their backs on her. If you look at it through her lens (as misguided as it might be), she feels like at her lowest low, they dropped her. That's her perspective. I think if Kathryn and Danni take the time to really hear each other out, they might repair this broken friendship. Anything's possible.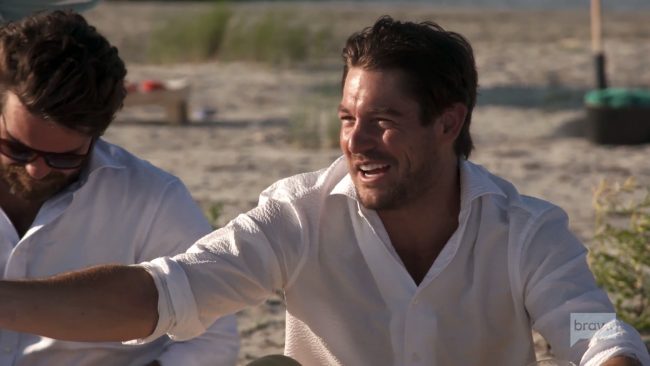 Craig's instantly annoyed because Austen and Madison are spewing their drama over everyone. He finds it pathetic that Austen even showed up because he can't be "just friends" with Madison. I think in order to move forward in this group for another season, one of them might need to leave the show.
While Madison flaunts her infatuation with Pringle, Austen wants to have a chat with Craig. Even Pringle is uncomfortable by how Madison is acting around Austen. She's so damn rude, and the nastiness is too much.
Craig's at his breaking point with the friend group because of Austen & Madison. Every time the group gets together chaos ensues because of the two of them. Craig's DONE. They're the worst when they're together.
Leva and her cronies invite Kathryn to sit with them, and it's a setup to get her and Danni to talk. Do they really want them to find peace and repair things? I'm not so sure. I also don't think Kathryn keeps rolling her eyes that way Danni keeps accusing her.
Originally I really thought Kathryn was the worst, but this seems like a setup. I think there was a conscious effort this season to gang up on her. There's something too sketchy about this. Kathryn doesn't want to have the conversation with people she isn't in a friendship with, and I can't really blame her.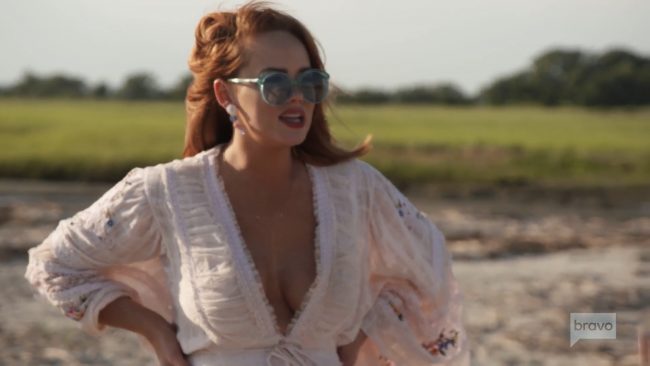 Danni asks Craig to stay out of her issue with Kathryn when he asks about it. He doesn't stop chiming in about it, so she loses it and freaks the f**k out on him about it. He's so damn messy. Craig really is the Lisa Rinna of this show. He's constantly stirring the pot and always wants everyone to "OWN IT".
During this conversation finally taking place between Danni & Kathryn, it's becoming more clear that Leva is the problem between them. She's in both of their ears hyping it up and increasing the gap. Besides this, it's clear that the two of them have different definitions of friendship.
A crying Danni tells Kathryn she feels like she isn't apologizing enough. However before any real progress can be made, Madison interjects and tells them the boat needs to leave. Honestly, this conversation needs to take place without an audience.
Leva tries to have a conversation with Kathryn, but Austen's had enough. He tries to intervene, but Leva tells him to "shut the f**k up" three times which enrages him even more. I have to say the most annoying part of this is Craig's "quiet" commentary in the background. He's maddening in this episode with the pot stirring.
This all draws the attention of Madison who cannot wait for a moment to attack Austen. OF COURSE A FIGHT BETWEEN LEVA AND KATHRYN TURNED INTO THE AUSTEN AND MADISON SHOW. These two cannot help themselves.
TELL US – DO YOU PREFER AUSTEN AND MADISON TOGETHER OR APART?? ARE YOU A FAN OF LEVA? IS CRAIG WAY TOO MESSY? ARE YOU ENJOYING THIS SEASON OF SOUTHERN CHARM?
[Photo Credit: Bravo]