The O.G. of the O.C. never misses a beat. We are of course talking about Vicki Gunvalson, who has entertained fans for years as a part of the Real Housewives of Orange County. While she may no longer be a full-time cast member, she certainly knows how to keep herself in the spotlight. She's even managed to wrangle a guest spot on RHOC Season 17. One thing Vicki has always done well is look great. Here we take a look back at some of her best looks over the years.
Sleek And Sophisticated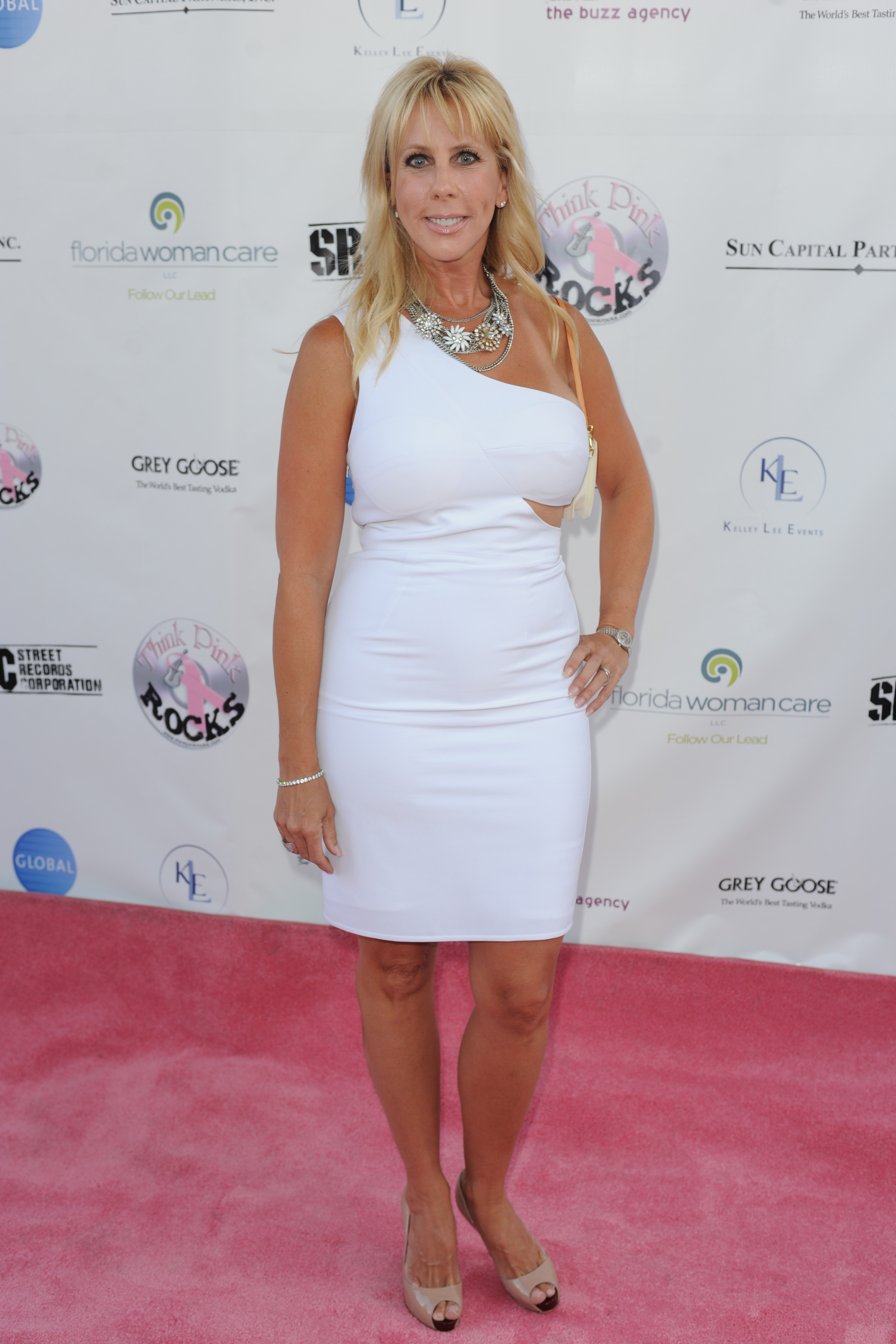 All the way back in 2010, some Real Housewives cast members didn't feel the need to go over the top in order to stand out. Vicki knew she was the breakout star from Orange County, so kept things neat and classy while showing her stylish approach to fashion moments. She is not somebody you are going to find wearing a catsuit on a red carpet. Instead, she will make her impact in the most subtle of ways. Not everybody can do it, but Vicki is a pro. For that, she should be celebrated.
Spots For Summer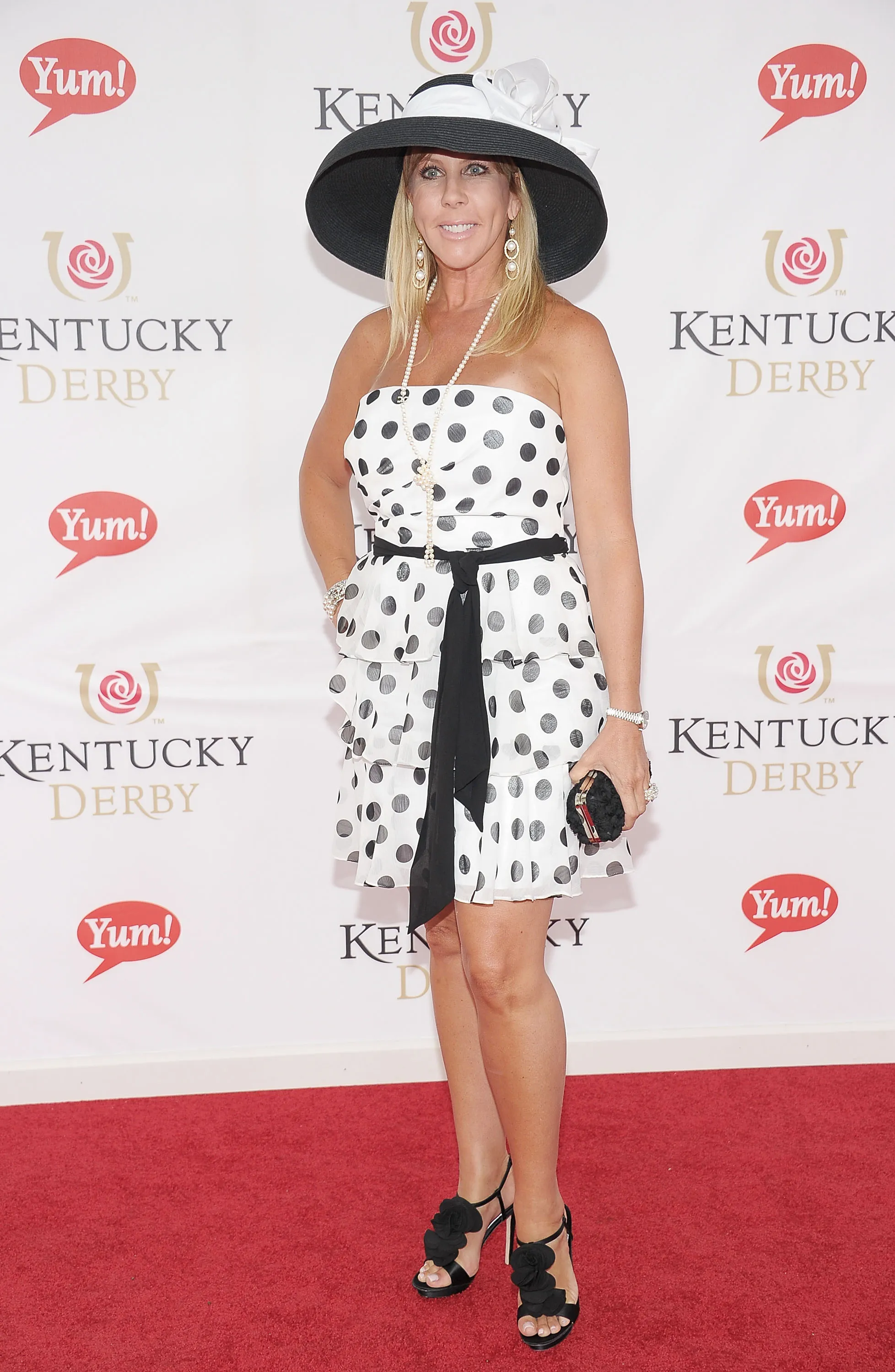 Keeping it cute at the 137th Kentucky Derby in 2011, Vicki wore an eye-catching Dalmatian-style dress with a simple black tie-around. The heels and hat are perhaps the true standouts of the outfit. Black ruffles on the surface of the shoes match the white ruffle on the top of the hat. Vicki completes the look with some simple accessorizing, and wears her hair down in that signature style we have all come to know and love. A glamorous offering from the RHOC O.G.
Luxury Lace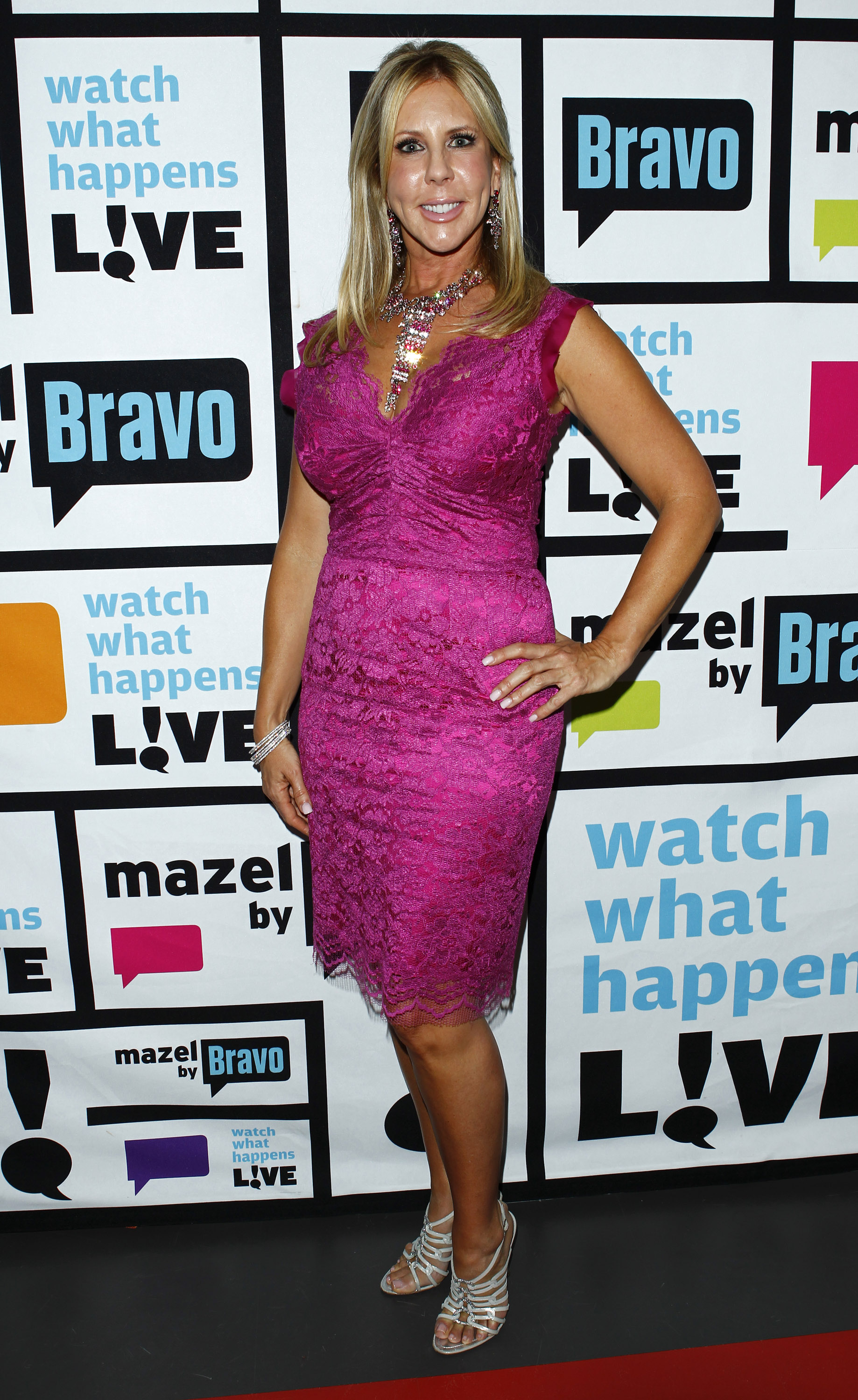 If you are turning up for an episode of Watch What Happens Live, you better be prepared for a grilling from host Andy Cohen. One of the best strategies a Real Housewives cast member can do when going onto WWHL, is to distract from the mess of their respective series by dressing to the nines. It looks as though that is advice Vicki has taken here, as she goes for a seductive pink lacey dress. The look is far and away from the majority of those she has worn in the past. A bold choice, but a respectable one.
Beauty In Blue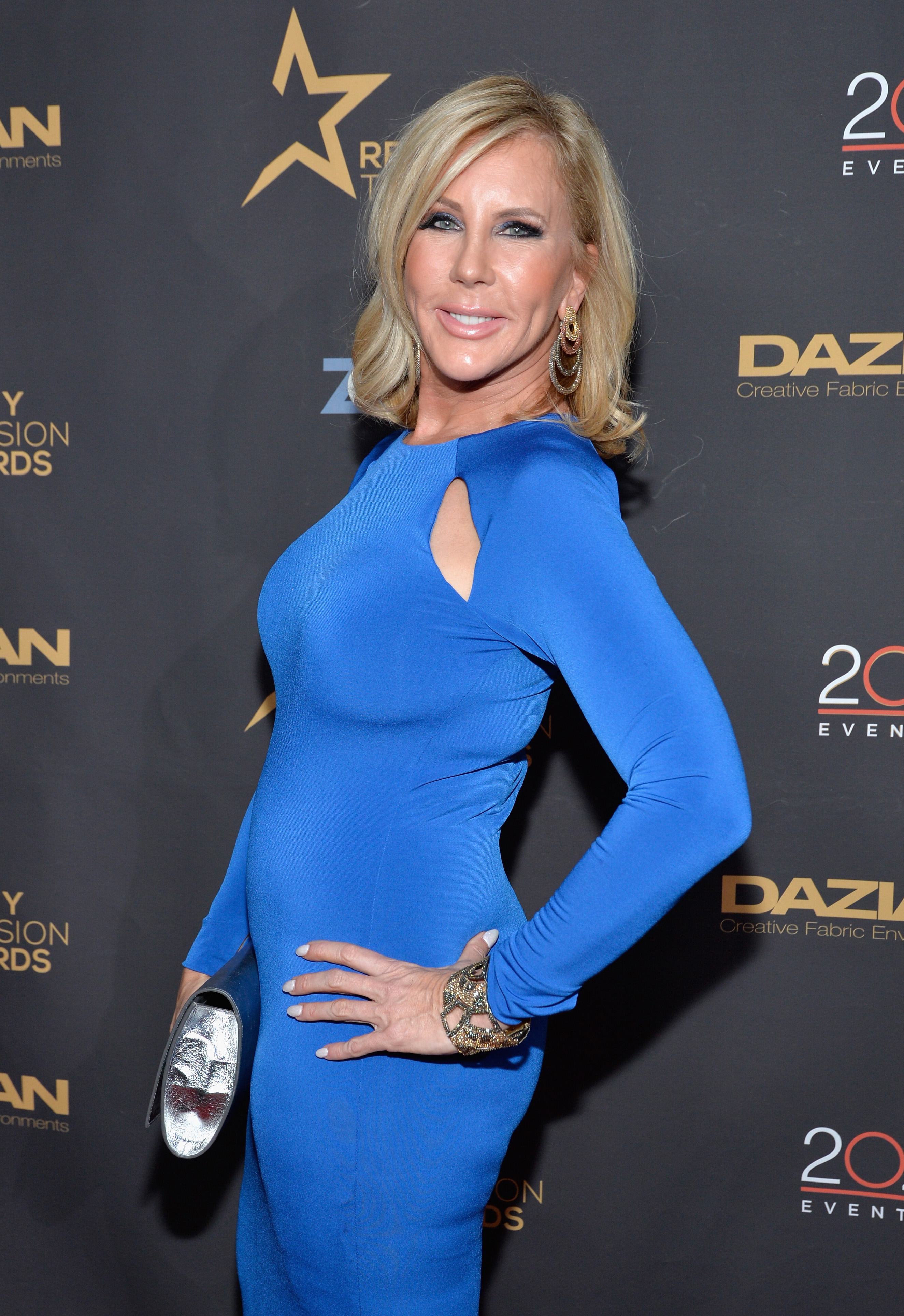 An air of class and elegance surrounds Vicki in much of what she does. Those same sentiments radiate off of her as she wears this gorgeous blue dress. It clings to every curve of her body, showcasing that enviable figure. The glitz and glamour elements come in with that sparkling bangle, while the silver handbag reflects every paparazzi's camera flash coming Vicki's way. Finishing the look with some stunning earrings, this is one of the most memorable outfits the Real Housewives star has put together.
The Golden Era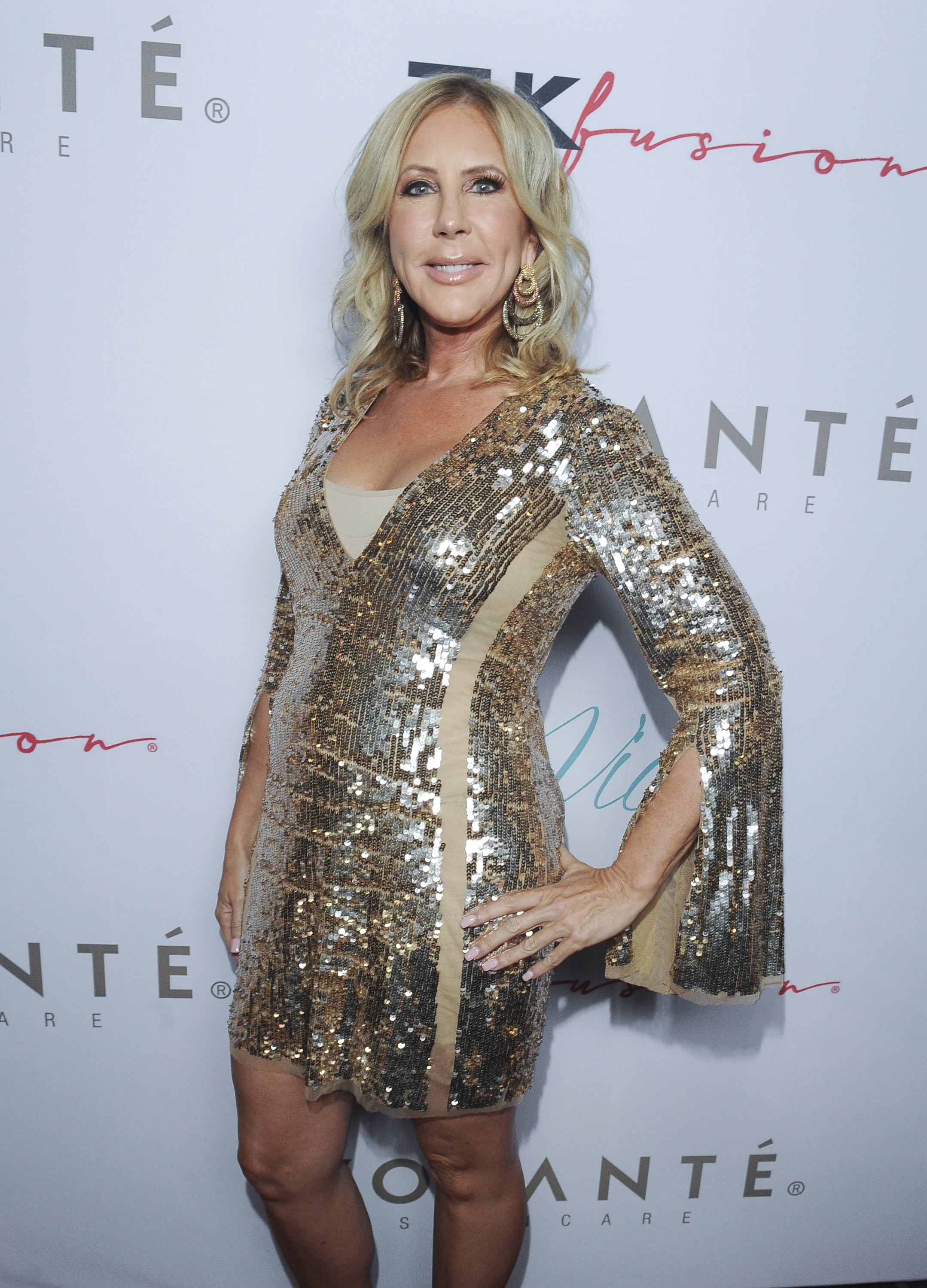 Many refer to the early seasons of Real Housewives of Orange County as the golden era of reality television. Perhaps that is what Vicki was paying homage to back in 2017 when she attended the Vicki Gunvalson and Volante Skincare's launch event in Los Angeles. The golden dress she wears isn't just another body-clinging ensemble but instead opens up at the arms to show a little skin. It's a beautiful piece that wouldn't look out of place on the Dancing With The Stars dance floor.
Black Beauty
The sheer panels in this dress are to die for. Vicki radiates elegance but also showcases that she isn't a woman to be messed with. That can be something powerful when you're in attendance at a WWHL taping! She looks more comfortable than ever, and it is easy to see why. The dress shows off her figure in a way that she had never really done before. It's a simple, but daring, fashion moment. And one that has cemented itself in her legacy. Super stylish!
Reunion Ready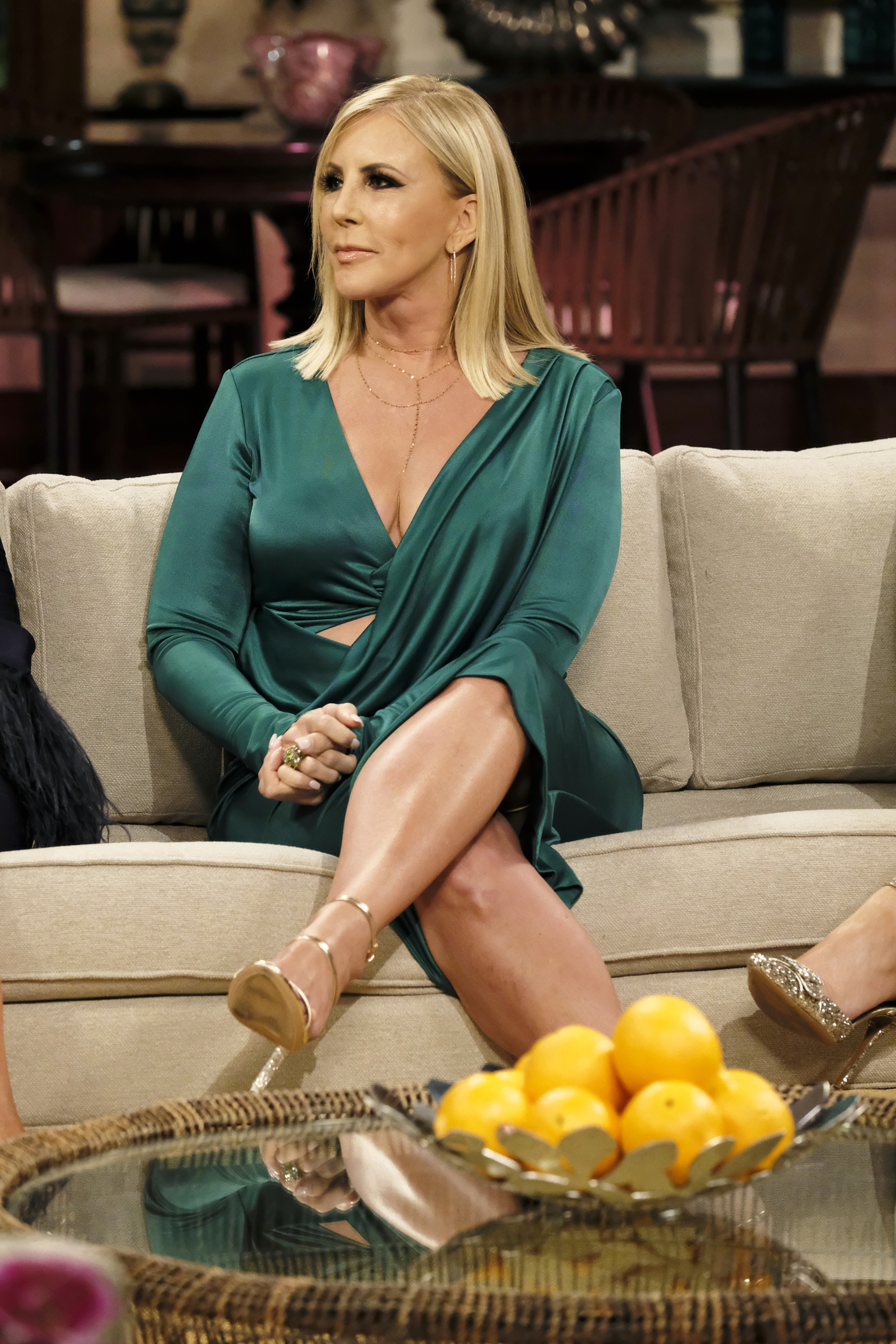 Looking good at a Real Housewives of Orange County reunion is half the battle. We have seen some strange choices over the years, but at the Season 13 reunion, Vicki blew everybody out of the water. This emerald green offering has her looking like a goddess. She doesn't need to add a bunch of glitzy, eye-catching accessories to ensure she is stealing the spotlight with this look. Instead, she once again opts for the simple and snatches the attention away from everybody else in attendance after doing so.
Flowy And Flowery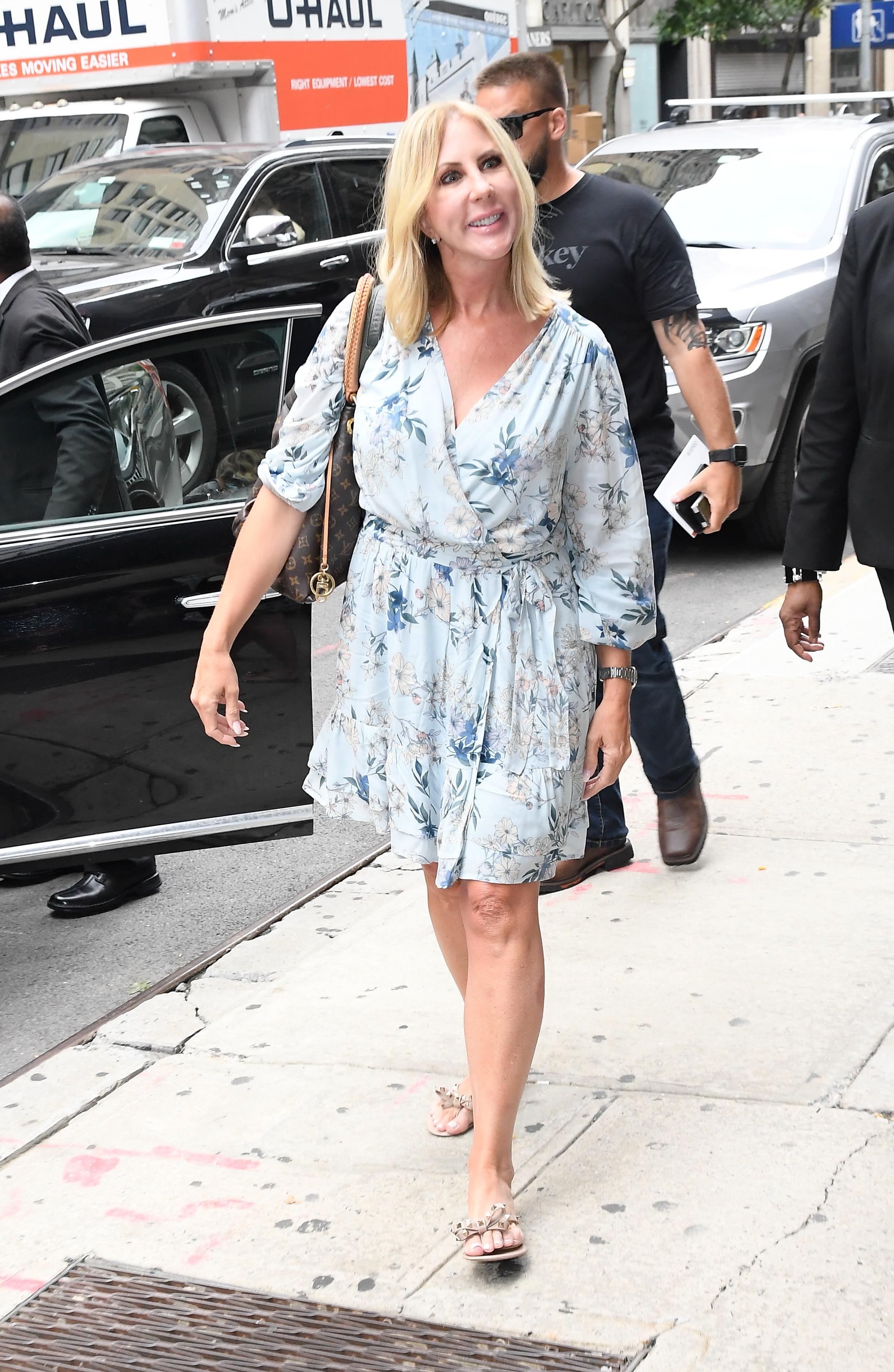 Sometimes you just have to go with the flow. On occasion, comfort is key. That must have been Vicki's frame of mind when she was headed to the Jerry O Show in New York City, back in 2019. She was serving up some serious summer vibes in this outfit, adding some neat finishing touches with those cute flats, that are the perfect way to get around the sometimes tricky streets and cobbled pathways of New York. Props to Vicki for knowing that you can step out in front of the public in a casual outfit, and still look great.
Fashion Focused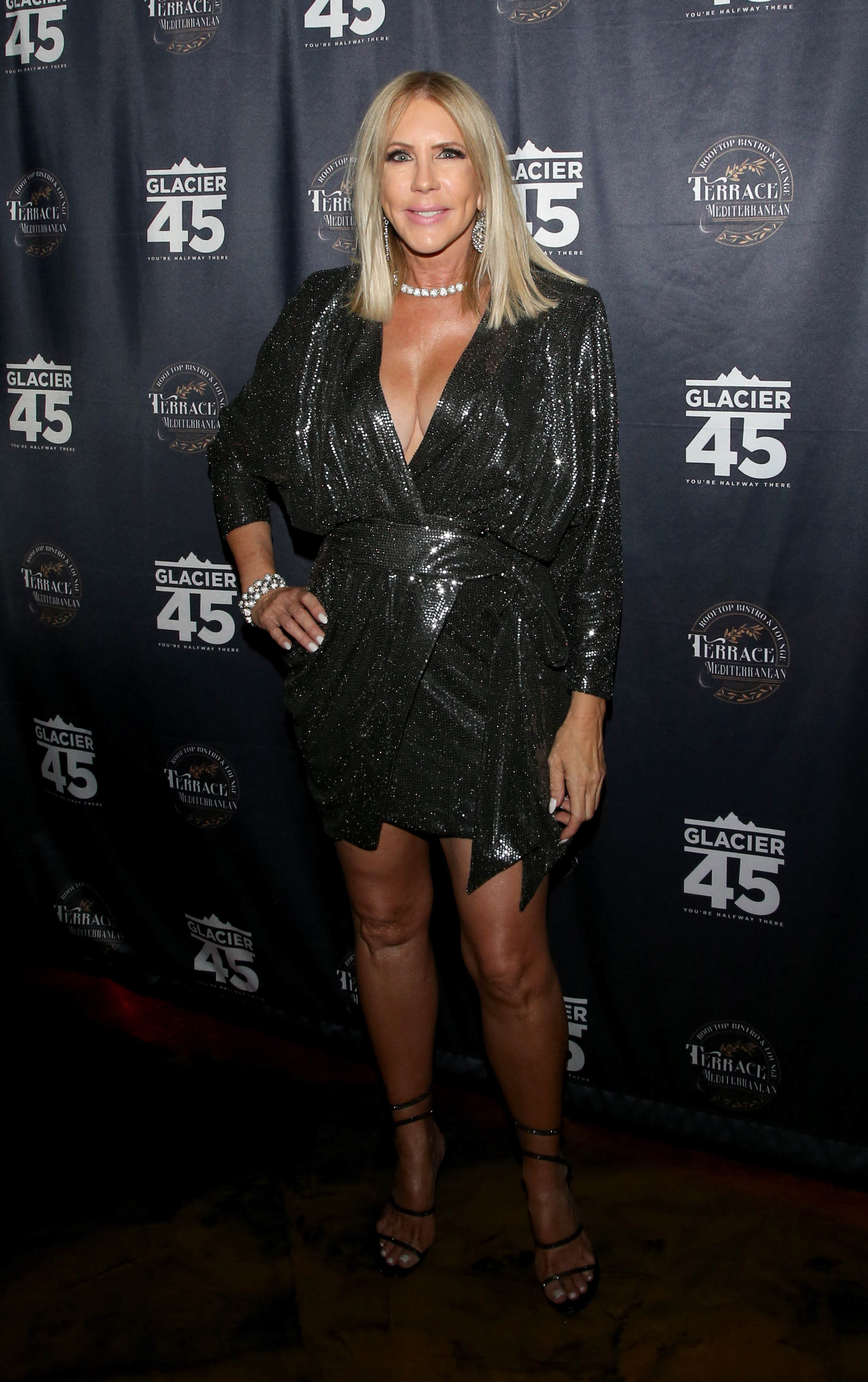 Vicki was spotted in Las Vegas wearing one of her most unconventional outfits to date. This flirty, sparkling ensemble was to celebrate her breakup party at the Kings of Hustler male revue. She is somebody who has gone through a lot when it comes to her love life, so it is nice to see Vicki not take herself too seriously and let her hair down. Sometimes, relationships simply aren't right. When you escape from that toxic environment, you begin to realize you can have more fun enjoying the single life.
Slaying At BravoCon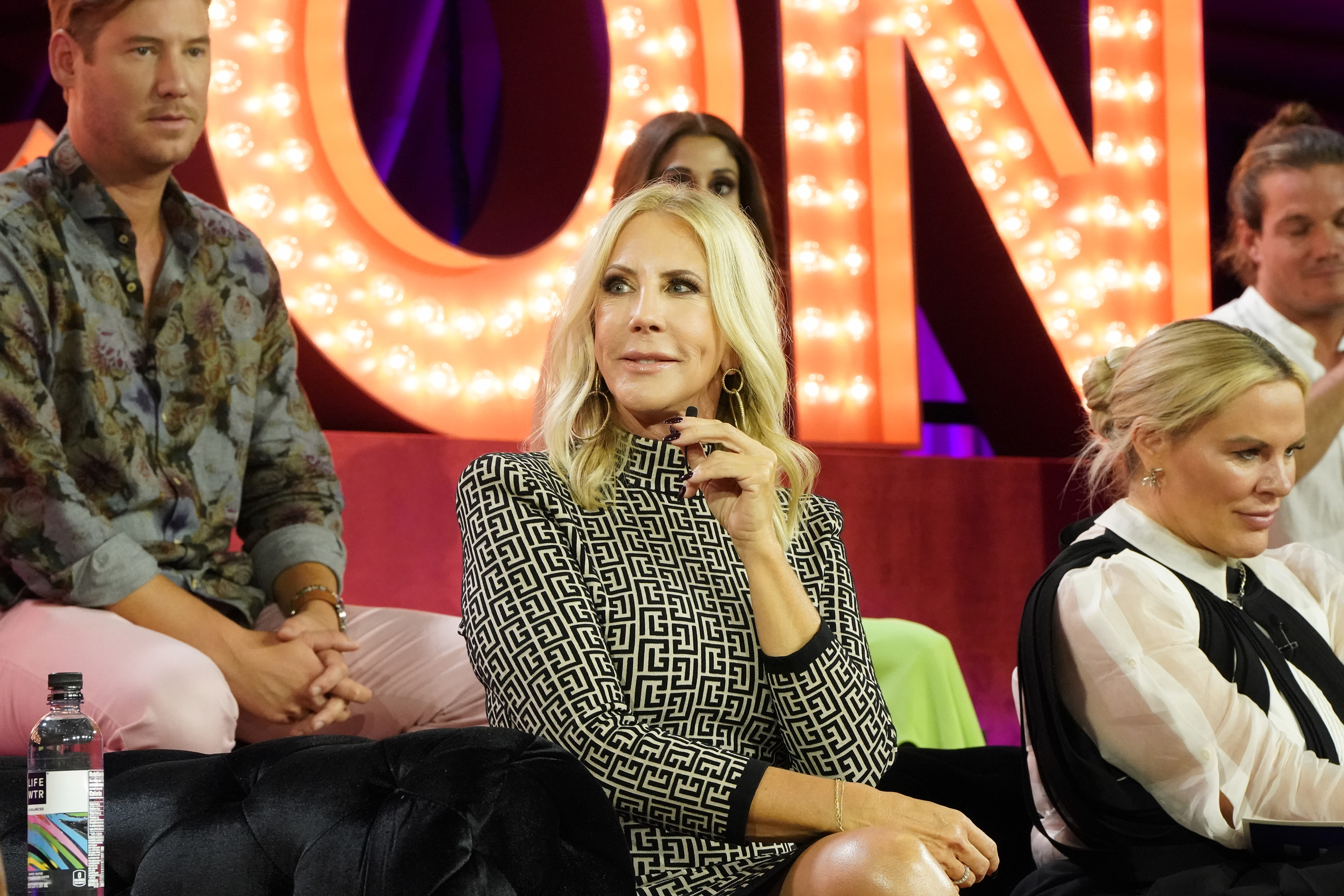 Heading into BravoCon 2022, Vicki knew she would have to go above and beyond to make sure she stood out from the crowd. There isn't a place with more fierce competition when it comes to looking good and feeling fine. Vicki served up this slay of an outfit, which showed that as time goes by, her finger remains firmly on the fashion pulse. She knows what looks good and how to wear it well. Age is just a number, and Vicki proves that each time she steps in front of a camera.
TELL US – WHAT IS YOUR FAVORITE FASHION MOMENT FROM VICKI? IS SHE THE O.G. OF HOUSEWIVES FASHION? HAS SHE HAD ANY MAJOR FASHION FAUX PAS?
[Photo Credit: Monica Schipper/Bravo via Getty Images]