After a long 14 episodes, Real Housewives of New Jersey finally featured the family-ending brawl between Teresa Giudice and Joe Gorga. The catalyst was a Melissa Gorga cheating rumor and Luis Ruelas' own personal arsenal, Margaret Josephs style. Even worse, all of the chaos went down just days before Tre and Luis' wedding.
The RHONJ Season 13 finale took place at Dolores Catania's Prohibition party. Thankfully, there was enough drama with the Gorga family to distract us from having to deal with another 1920s-themed party on Real Housewives. Here are the five main takeaways from RHONJ Season 13 Episode 15, aptly titled "Flappers of Fury."

Dolores' drunken recipe for disaster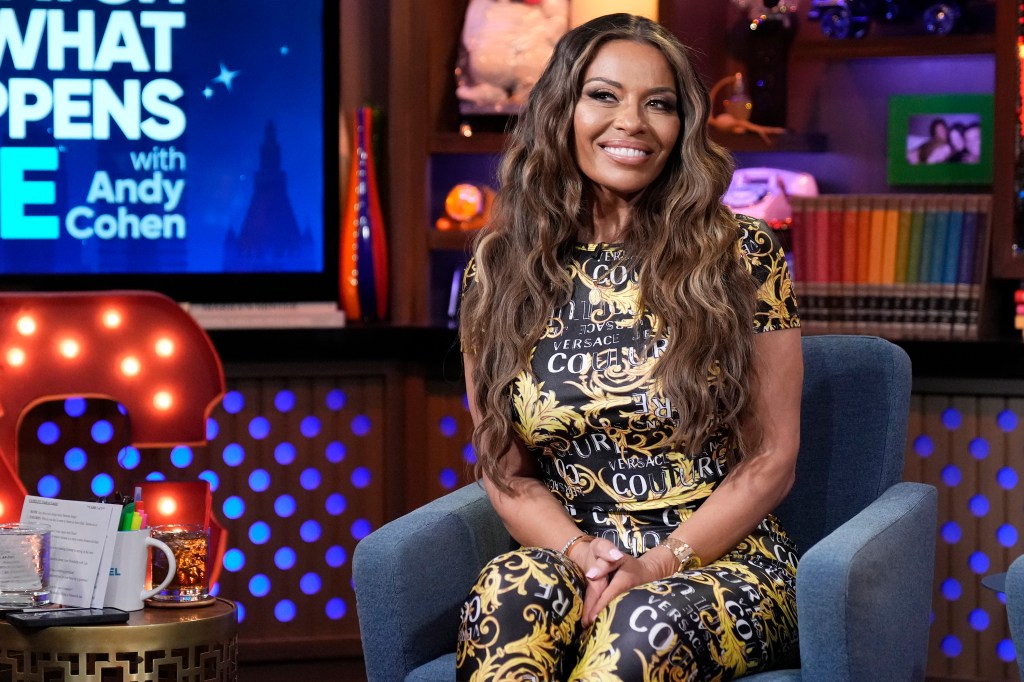 While the RHONJ episode started off with a dramatic flash forward, the bulk was set at Paul Connell's house. He and Dolores put on a party for the ages, even if it's remembered as being so for all of the wrong reasons. The party includes Irish dancers, Irish food, and plenty of drinking. In retrospect, the constant shots of Irish whiskey probably weren't the best fuel for the impending blowout.
Joe Gorga, in particular, was downing shots and chugging Guinness before his sister showed up to the party. By the time they do show up, Tarzan was even more peeved than usual that Luis greeted him disrespectfully upon entering the party. Luis and Tre coming in late, and being significantly more sober than their fellow co-stars, only added to the tension. Well, maybe Luis' red face and bulging eyes may have had more to do with it.
Danielle finally becomes the rat herself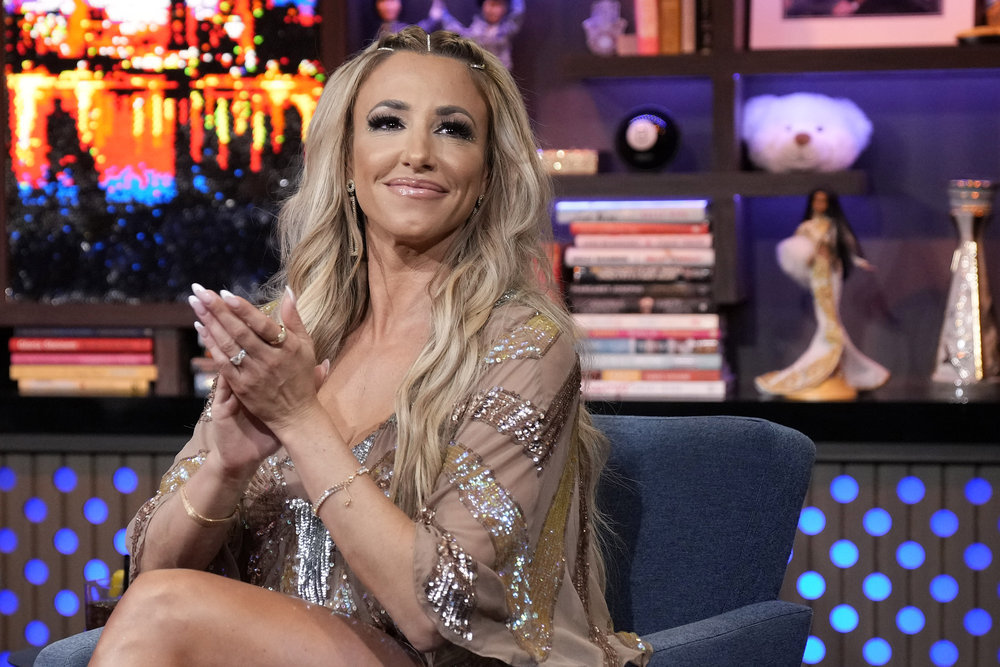 Danielle Cabral showed up to the party convinced she had to tell Melissa about the cheating rumor spread by the infamous Laura Marasca Jensen, Marge's ex-friend. Now, some people believed Danielle was put up to it by some of the more veteran cast members, but she seemed to have a guilty conscience. At the party, Danielle pulled Melissa aside and told her about the rumor that she was seen making out with another guy. Danielle made sure to pin it on Laura and Margaret, as Jennifer Aydin begged her friend not to drop the bomb at the party. Melissa didn't care about semantics — she was blind with rage.
Melissa explained that six months prior, Joe G. was told the rumor by Luis and Tre without Melissa's knowledge. Joey obviously told his wife, who was upset but didn't want to cause a riff so close to Tre's big day. So, Melissa was even more upset it all came out just three days before the wedding. "And look what ends up happening? She has her minion make me look bad in front of everyone," Melissa said, referring to Teresa. Danielle entered into the conversation with Melissa ready to take the blame for being the messenger, but clearly, she had no idea the level of vitriol she would ignite. Or if you ask Melissa, she did because Tre told her so.
Melissa's misdirected fury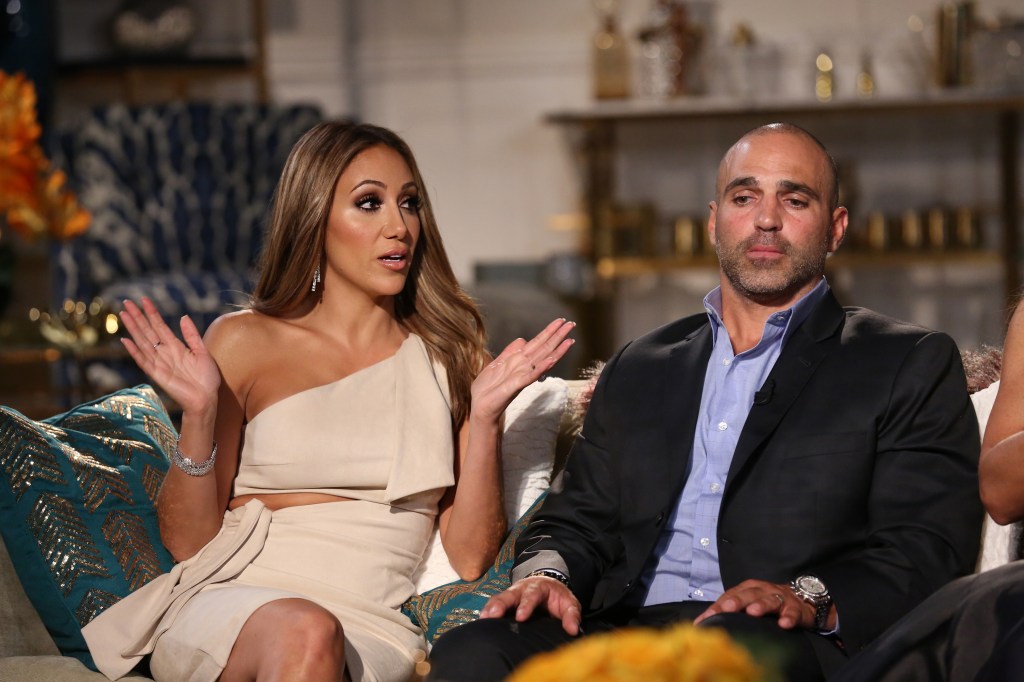 Melissa's ensuing rage has one target — Teresa. She believed it was just another move in Tre's long history of spreading rumors to try to ruin her brother's marriage. Throwback to strippergate. Once she spotted Teresa and Luis at the party, she called them "losers" while making an "L" shape with her fingers on her forehead. Once Teresa learned the root of Melissa's anger, it was a verbal tussle. Both exchanged disgusted remarks at one another. Tre tried to run away from her SIL, while MelGo marched on while screaming in her face.
In general, Melissa's reaction to the entire rumor bomb was odd. She and Joe were unnaturally leaning into laughing it off while also going off the rails. I need a lot more blanks to be filled in, but that's what we have the reunion for. Melissa was so upset at Jennifer, Teresa, and Danielle yet didn't even take a second to bring up the Margaret of it all. Did Margaret know about this rumor from Melissa before it was brought public? Or did these two friends have some logistics to squash behind the scenes since Laura apparently had names, dates, and places of the hook-up, according to Jennifer Aydin? "Why is she f–king Captain America? And sh-t gets deflected off of her," Danielle said. And now we said it.
Melissa's anger was justified, of course, but it just seemed like we weren't getting the full story.  It also made sense when Tre explained that she didn't want anyone to find out about the rumor because she knew it would end up being blamed on her. "I didn't want to say anything because I was scared they were going to ruin my wedding," Teresa said about the rumor. History, it really does just repeat itself.
Luis has his own arsenal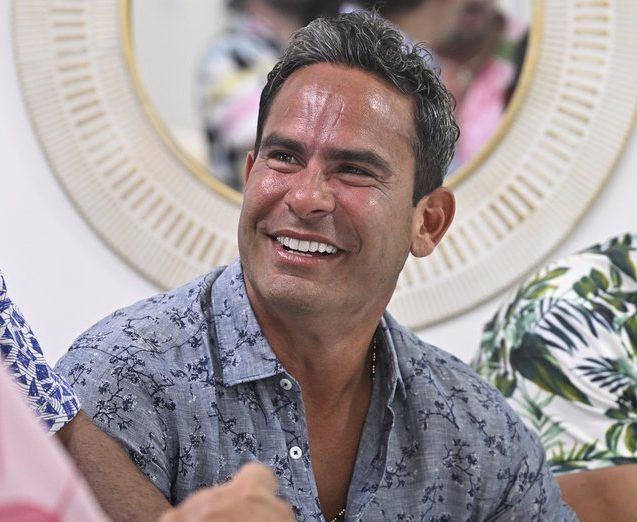 Obviously, while the argument between Tre and Melissa went on, Luis and Joe got involved. At one point, he eerily looked into the camera with his frightening eyes, pointed at it, and said, "I'm a winner. She's winning." Mom, pick me up, I'm scared. Luis went on to clap back at Melissa, which is a surefire way to set off Tarzan.
Joe and Luis went at each other in a way that was almost similar to the Christening. Sure, they didn't throw hands, but that was likely only because an army of their macho male friends was holding them back. Everyone left the party unscathed, but emotionally drained. Well, except Danielle. She smacked her behind on the way out and was all too relieved to no longer have the secret weighing on her shoulders.
The day after Dolores' party, everyone had a lot to unpack. Tre had her loyal bridesmaids Jennifer and Dolo over to talk about the whole ordeal. During the fight the night before, Luis brought up a man named Bo Dietl. He told the ladies the next day this man is a private investigator who is his friend that brought him information on everyone in the group. As expected, Tre claimed to know nothing about Luis' arsenal, but maybe he's the one the RHONJ girls should be focusing their attention on. Again, Luis is the walking red flag that everyone should be worried about.
Melissa and Tre's race to the end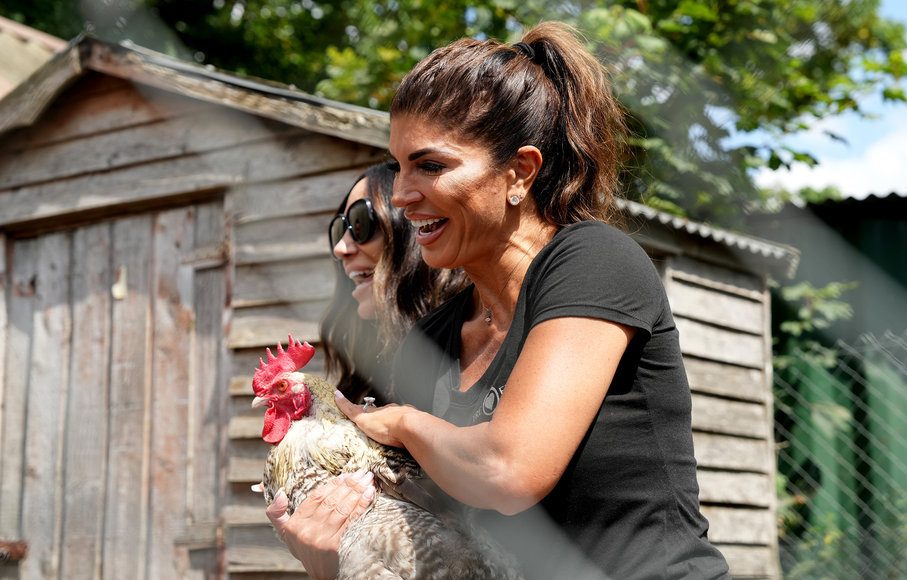 Melissa also had a lot of say the next day. She elaborated more on why she believed Tre was trying to take down her marriage. She claimed that Luis was pushing the idea that MelGo was a cheater and claimed there were multiple men. To be clear, Luis, Tre, and Joe all proclaimed that it was Luis doing the talking about Melissa cheating. It didn't stop MelGo from blaming her sister-in-law for it all. One of the biggest bombs occurred when Joe revealed the extent of Tre's family trying to get in his head. Apparently, Gia Giudice called him up to talk about his marriage. He claimed Gia said, "We just think that you can do better," which sounds absurd. What happened to not talking about the kids? But also, if true, Gia is trying to be her own little pot stirrer behind-the-scenes. It's all just so icky.
MelGo told Dolores via a phone call that she and Joe had no plans to go to Tre's wedding.  "How can I go and celebrate someone else's marriage when they are the people constantly trying to destroy mine?" MelGo said. Might I say that she delivered her rehearsed line to perfection?
Dolores was the one who relayed the news to Tre. The Real Housewives of New Jersey OG was relieved to cut the cancer out in her family yet again. "I can't imagine if my only sibling didn't come to my wedding," Dolores said. "It actually makes me a little bit nauseous to say it." The sad part is, Dolores was the one who seemed the most hurt about the whole thing. It's probably because she has watched the unraveling of this family for years and this time, it feels permanent. What an odd way to transition into Tre and Luis' big wedding day.
Real Housewives of New Jersey continues Tuesdays at 9/8c on Bravo, with Teresa Gets Married set to air on May 23, ahead of the reunion.
TELL US – WHAT DID YOU THINK OF THE REAL HOUSEWIVES OF NEW JERSEY FINALE? DO YOU THINK TERESA GIUDICE AND MELISSA GORGA CAN EVER REPAIR THEIR RELATIONSHIP?