Season 15 of The Real Housewives of Atlanta started strong with Kandi Burruss threatening to headbutt Shereé Whitfield's newly introduced friend, Courtney Rhodes. Meanwhile, the drama surrounding Shereé's new romance with Love and Marriage Huntsville star Martell Holt led to many feathers ruffled at Sanya Richards-Ross' Harlem Nights Party.
In Episode 3, there's a slight time jump. The show picks up after BravoCon, which sparked new drama and reignited old ones. Then, we're all treated to a Candiace Dillard Bassett concert, Drew Sidora took the stage for a few seconds, and the old Marlo Hampton finally returned for an epically confusing meltdown.
BravoCon rears its ugly head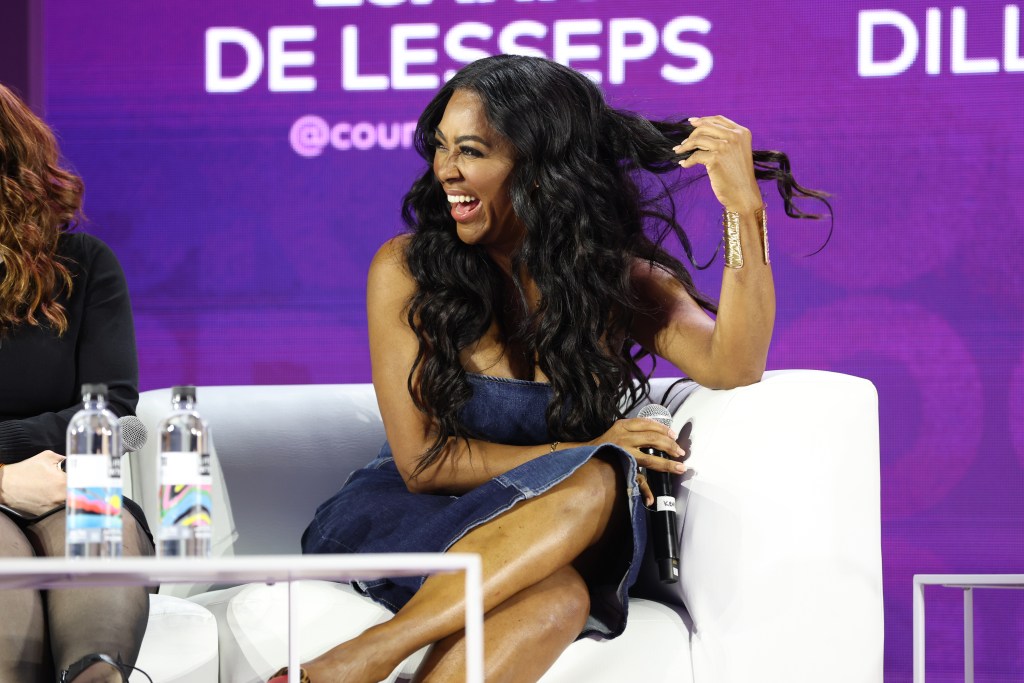 Fresh off the heels of BravoCon, the RHOA ladies (and their husbands) are activated from the chaotic weekend in New York City. We learn how BravoCon affected the cast, but most notably, Kandi.
Mama Joyce was at BravoCon promoting the now-canceled Kandi and the Gang spinoff. Every time she got a microphone in her hand, she used it to throw shade at Todd Tucker. So, once again, we have to hear Todd complain about how his mother-in-law hurts his feelings. To make matters worse, his daughter initially shared the BravoCon clips with him. Kandi is over it. Don Juan is over it. We're all over it. Just let Todd be Todd. They have enough problems without Mama Joyce publicly humiliating them.
BravoCon also reignited a mini-feud between Sanya and Drew. Sanya felt Drew was shady towards her during the RHOA panel. Sanya, and the rest of the ladies, think Drew tends to perform for the audience rather than being authentic. Sanya's also still in her feelings about how Drew flipped her hair in her face at the Season 14 reunion. At this point, it's petty. But Sanya desperately needed something to talk about, so this little feud was her moment. Thank goodness for BravoCon.
A new Ike and Tina?
We know that Ralph Pittman and Drew filed for divorce after filming Season 15, but they lowkey had some cute moments in this episode. First, the pair attempted rock climbing for a little bonding moment. Then, they sat down and chatted about Drew's music career, which, apparently, she's very serious about igniting.
They discuss how the dynamic of their relationship might change as Drew shifts her focus toward music, but it seems like they agree on how to make it work. Ralph says he's there to support her and the kids while she focuses on her music.
Ralph is also trying to get his hand in the business. He produced a track for Drew called "Already Know." In the episode, they talked about how the track only had a little over 30,000 streams on Spotify. However, they're currently sitting pretty at 65,000 streams on Spotify, so they're making some progress!
Ralph says they will be the next "Ike and Tina." Drew argued that maybe Beyonce and Jay-Z were a better comparison. Either way, it's always good to dream big, right?
Potomac comes to Atlanta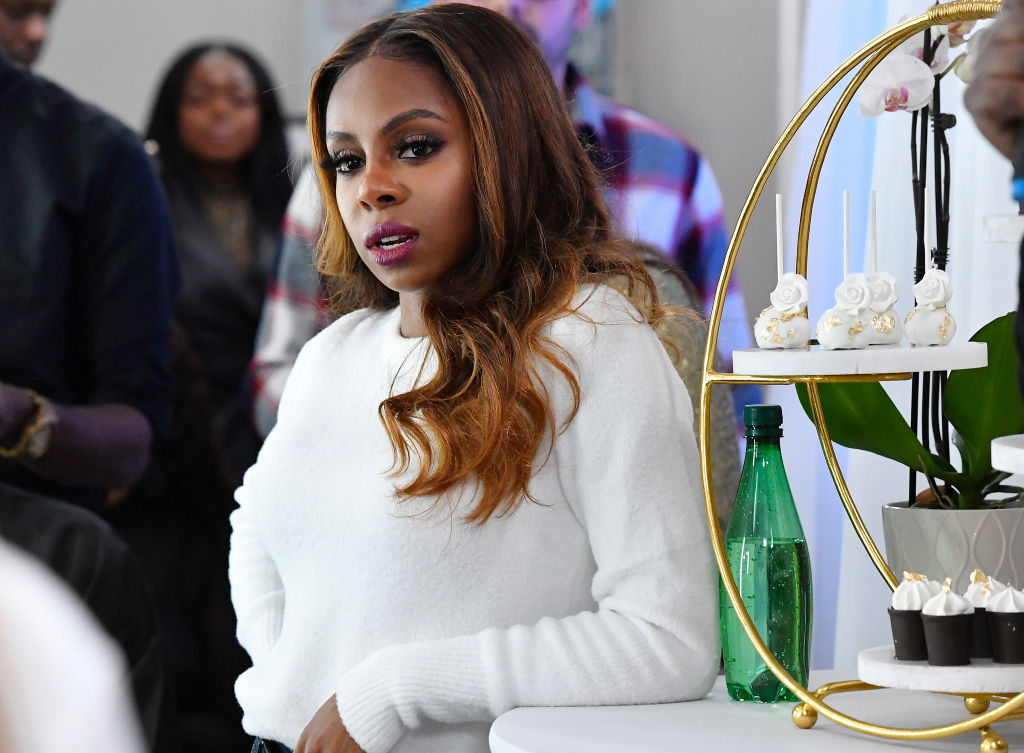 It's the greatest crossover of all time! Okay, not quite. But, The Real Housewives of Potomac's Candiace made her RHOA debut in this episode. She called Drew and invited her to make a surprise appearance at her concert in Atlanta at City Winery.
Candiace explained that originally, Shamari DeVoe (remember her?) was supposed to be her special guest performer, but she backed out last minute. So, Candiace offered up the spot to Drew. Surely, this was all just a coincidence and not something set up by the production team.
After getting the invite from Candiace, Drew called up all of the RHOA ladies to go see her perform with Candiace. Shereé declined to attend because she was "under the weather," which is code for "cuddled up with Martell at Chateau Shereé."
When the time for the performance came along, Drew came on stage for about 30 seconds, sang a few "ohs" and "ahs," and that was it. It was genuinely shocking that they deprived us of hearing "Drive Back" on Bravo for the 300th time. The RHOA ladies were also confused about why they received a full-on invitation to watch Drew perform for less than a minute. Sanya's hilariously quipped in her confessional that Drew's performance was shorter than her Olympic-winning 400-meter sprint.
Kandi and Courtney, round two
Although her friend Shereé didn't come to the Candiace concert, Courtney is now attached at the hip to Drew because, apparently, she's Ralph's long-lost cousin? At this point, it's abundantly clear that Courtney is just there to play the instigator-friend role that Marlo played expertly for years. Courtney can't hang, though.
Last week, Kandi learned from Sanya that Courtney was talking about an event that Kandi had and that she "brought the hood out" and called the event "ghetto." So, Kandi had a new reason to be upset with Courtney. After the Candiace concert, the ladies sat down, and Kandi got to confront Courtney about the comment.
Courtney owned up to the fact that she made the "hood" comments but tried to diffuse the situation by pretending she didn't mean them in a derogatory way. Either way, she's on her second strike with Kandi and getting closer and closer to being on the receiving end of a headbutt.
Marlo loses her marbles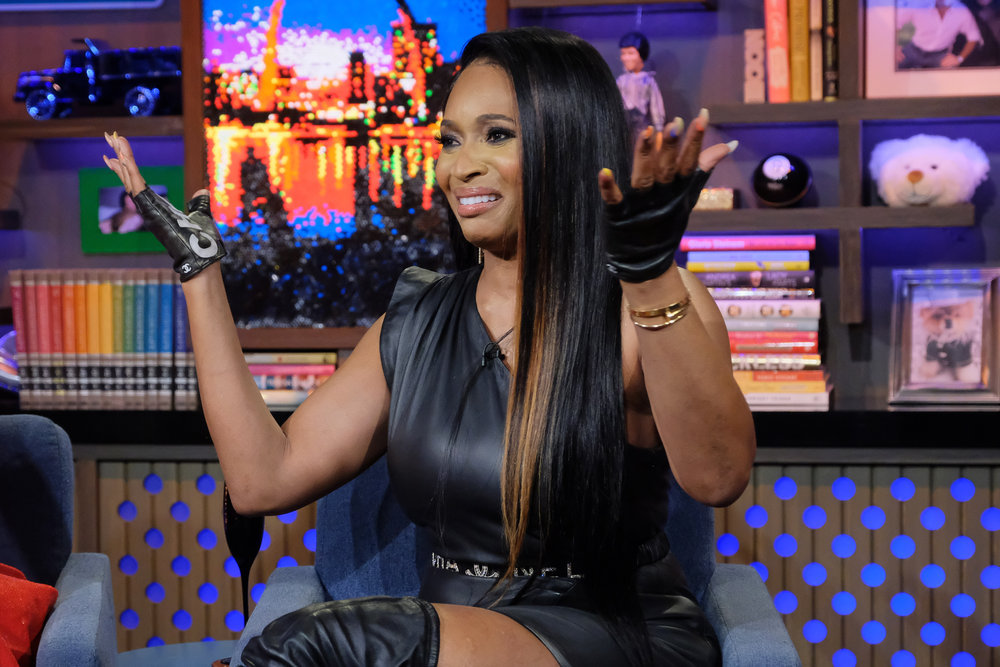 Just last week, Marlo was on her best behavior and even quipped that "therapy works." However, the therapy wore off by this episode because she completely lost it on Drew in the final moments of the episode.
When sitting down with the group, Drew tried to bring up the shooting at Kandi's restaurant. Kandi deflected the conversation with the quickness, but that didn't go over well in the room. Marlo got huffy and puffy because she felt that Kandi was, once again, avoiding talking about what was happening in her real life. Kandi savagely clapped back at Marlo, saying, "Let's talk about how you cut the girl in the face then." That escalated quickly.
The ladies disbanded with little resolution. Then, the scene jumped to 30 minutes after the production wrapped for the night. The high-quality cameras went down, so we were stuck with a producer's iPhone footage. Marlo is going off on Drew for bringing up the shooting at Blaze. It's a little confusing, so the producers tried their best to piece the story together.
Apparently, Marlo had a nephew who used to work at Old Lady Gang. Unfortunately, the nephew was tragically lost to gun violence two years ago. Marlo explained that when she contacted Kandi about her former employee, Kandi's response was cold. They showed the text messages to prove it.
Fast forward to Season 15, and Marlo is now mad at Drew because she felt like Drew bringing up the shooting was triggering. Grief is complicated, but Marlo's explanation of why she was upset with Drew in this moment was incredibly convoluted. She completely erupted on Drew as she stormed out the backdoor of City Winery. Then, the episode ended with Drew looking directly into the producer's camera, saying, "What the fuc–?" Drew, we're all wondering the same thing.
Real Housewives of Atlanta continues Sundays at 8/7c on Bravo.
TELL US – WHAT DID YOU THINK OF RHOA SEASON 15, EPISODE 3? WERE YOU SURPRISED AT THE BRAVOCON DRAMA? COULD YOU UNDERSTAND WHY MARLO WAS MAD AT DREW AT THE END OF THE EPISODE?