As viewers recently learned, Vanderpump Rules was coming to its end after Season 10 due to losing central cast members two seasons prior, the COVID-19 pandemic shutting down L.A. restaurants, and a decline in ratings. Viewers found it hard to get behind some of the storylines. The finale even showed Lisa Vanderpump giving a tearful goodbye. However, the series was saved by Scandoval. The cheating scandal breathed fresh new life into the series, giving it one last hurrah. 
Everyone Was Single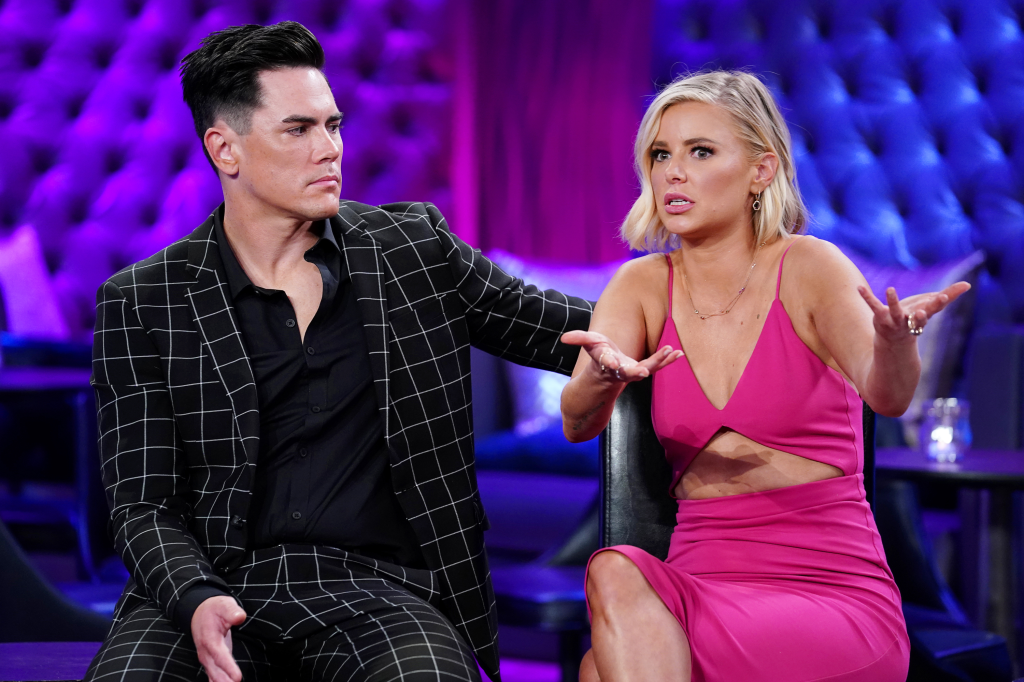 For the first time in many years, almost everyone on the cast was single and ready to mingle. Katie Maloney and Tom Schwartz were navigating their lives alone, Lala Kent was getting back on the horse, and Rachel 'Raquel' Leviss was going through her fu*k girl era. In early seasons, the cast was highly incestual, as they all were hot SUR servers who often fought about infidelity. However, Season 8 showed some cast members, like Stassi Schroeder and Kristen Doute, maturing and having kids. 
Season 10 started off with what viewers thought would be three main storylines—Katie and Tom divorcing, Lala and Randall Emmett's news-breaking split, and James Kennedy and Rachel ending their engagement. Before Scandoval even broke, there was drama in the works. 
Scheana Got Married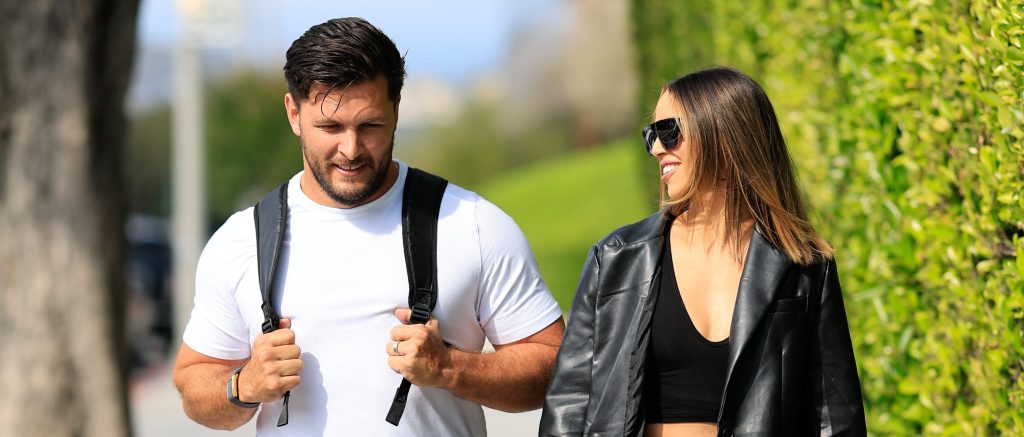 Season 10 showed Scheana Shay finally finding the man of her dreams in Brock Davies, with the two planning a big wedding in Mexico. Who doesn't love watching a Bridezilla, especially one trying to erase the memories of her first crop top wedding dress? The wedding was gorgeous, and Scheana looked stunning. However, shortly before they said "I do," Scheana revealed that she and Brock had been married for a year prior but kept the news a secret from their friends. The news didn't phase many people who understood why they had made the choice to elope.
By Scheana's side stood Ariana Madix and Rachel, which would become its own drama. Katie was uninvited, but wouldn't give up her hotel room. She creepily watched the ceremony from high above on her balcony. The white party was also where Tom Schwartz and Rachel snuck a kiss, which we now know was a coverup for her affair with Tom Sandoval.
James Got Back on the Horse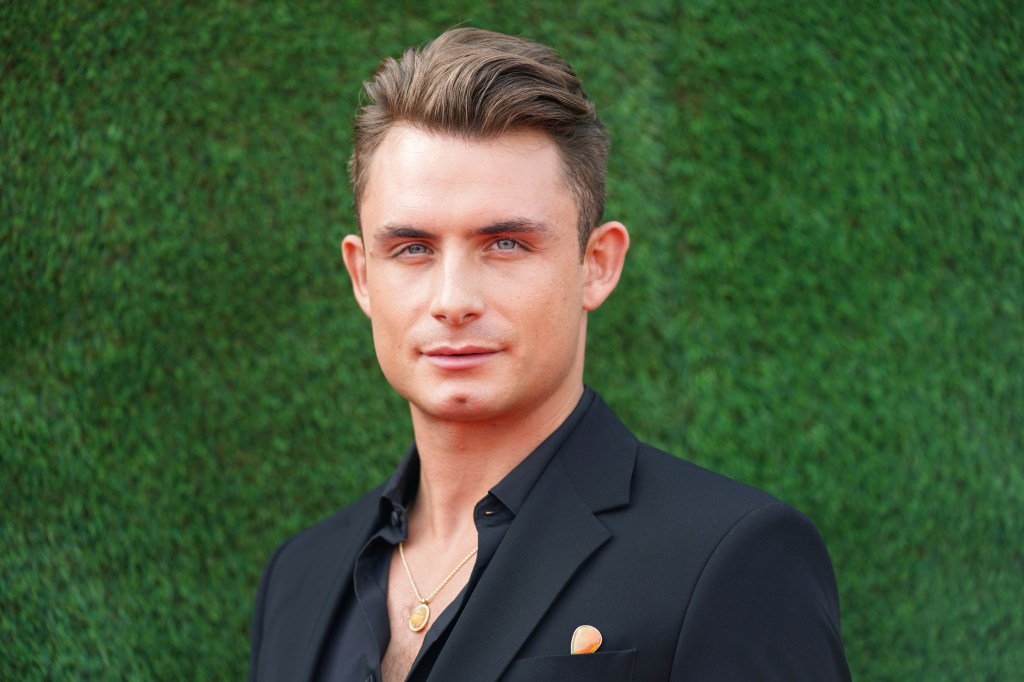 James was only single for what felt like a second. Still, fans were happy to see him introduce his new girlfriend, Ally Lewber, to the group during Season 10.
James was famous for dating multiple women and not being too kind to them when they broke up. Thankfully, Ally was a perfect addition to the friend circle and seemed to really ground James and his tantrums, especially since he had returned to drinking. 
Scandoval Gave Season 1 Vibes
Like it or not, Scandoval brought Vanderpump Rules back to its Season 1 roots, making sure not to leave out a dramatic monologue or face slap. The entire premise of the show was about filming the couples at the time—Stassi and Jax, Katie and Tom, and Kristen and Tom—as they went through what most 20-something-year-olds did.
Each episode was emotionally charged, as some journeys turned bitter, and others stuck it out. Season 10 once again started to center around relationships, and it felt like old times. 
The OGs Weren't Even Missed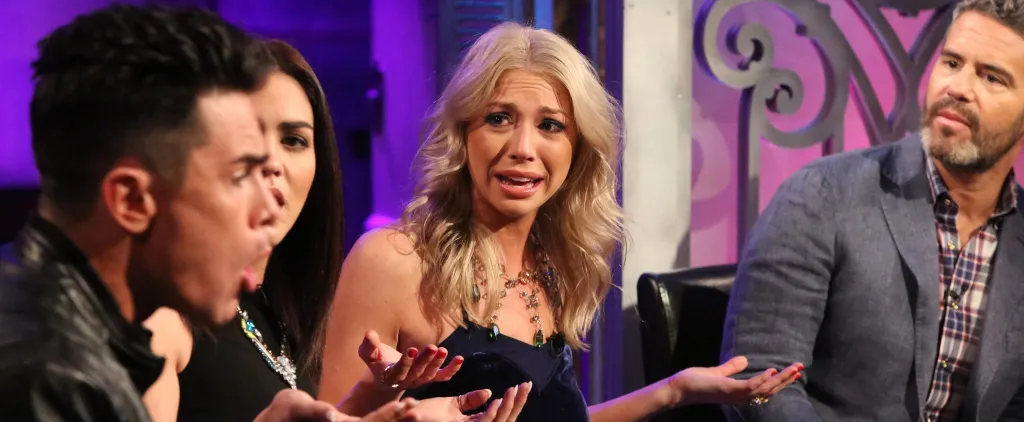 Vanderpump Rules Season 10 was running on all cylinders since episode 1. It was easy to forget about the show's former stars like Jax Taylor and Stassi. Gone were the days of Stassi's mean-girl vibes and Jax's gross comments. However, Kristen's return for the last episode was gripping, and it did have fans excited to hear she would be returning to film for Season 11, as Crazy Kristen is always welcome. 
Season 11 has a lot to live up to, with many feeling the series may not be able to fulfill its duty. Tom is trying to get back into good graces with his former friends, and Rachel has yet to commit to even filming. This next season could be the final one, as Bravo now has the opportunity to tie all the drama up into a nice, neat bow.  
TELL US – WHY DO YOU THINK VANDERPUMP RULES SEASON 10 WAS SO JUICY?