Compared to Jax Taylor, James Kennedy, and Tom Sandoval, Tom Schwartz has often seemed like the "good guy" of the Vanderpump Rules crew. But that doesn't mean he hasn't engaged in some serious bad behavior in the last 10 Seasons. He is on Vanderpump Rules, after all. From pouring drinks on people's heads to kissing other girls while in a relationship, the Florida native has had viewers shaking their heads quite a few times in the last decade. Here are Schwartz's worst moments on Vanderpump Rules.
When He Poured a Drink on Katie's Head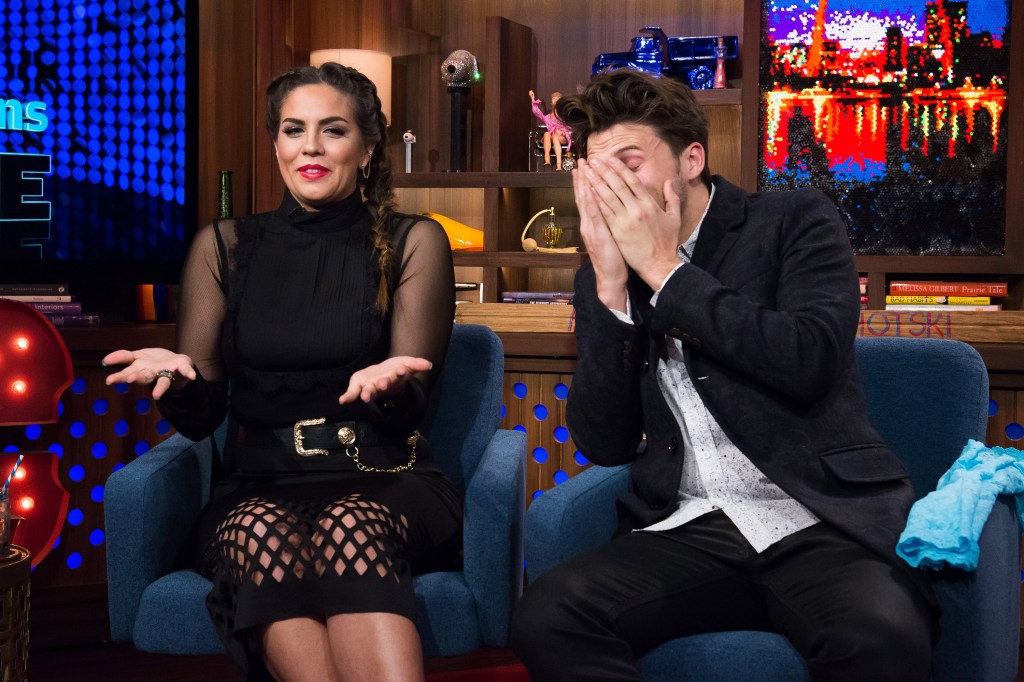 Pouring a drink on someone's head seems to be one of Schwartz's go-to moves to diffuse a situation. In Season 2, Schwartz surprised fans when he poured a drink on his girlfriend Katie Maloney's head during an argument. I guess we shouldn't have been that shocked, given that he dumped a drink on Stassi Schroeder's head the previous season while simultaneously calling her a b****. Not cool, man.
When He Gave Katie a Ring on a String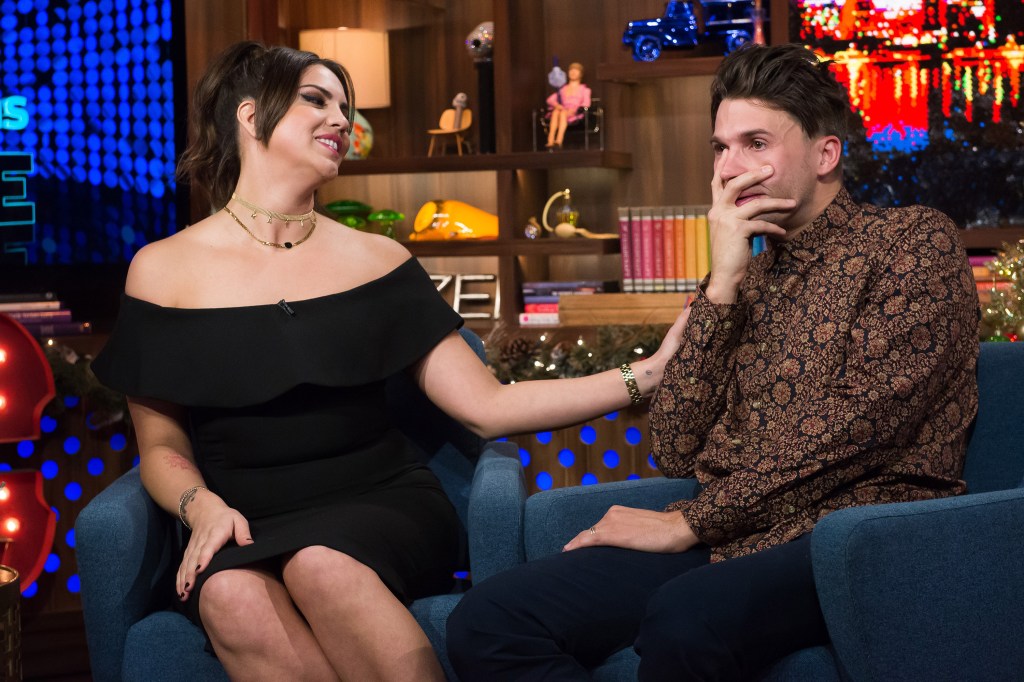 It's the thought that counts? In Season 3, Katie was putting the pressure on Schwartz to propose but the former bartender wasn't quite ready. In an effort to appease Katie, Schwartz gifted his longtime girlfriend a ring…on a string. While Schwartz's intentions may have been pure, Katie was not impressed by the romantic gesture and neither were fans. Considering the fact that Katie was waiting for a proposal all season, it felt kind of mean of Schwartz to declare his love for her and present her with a ring box only for it to be a necklace.
Making Out With Other Girls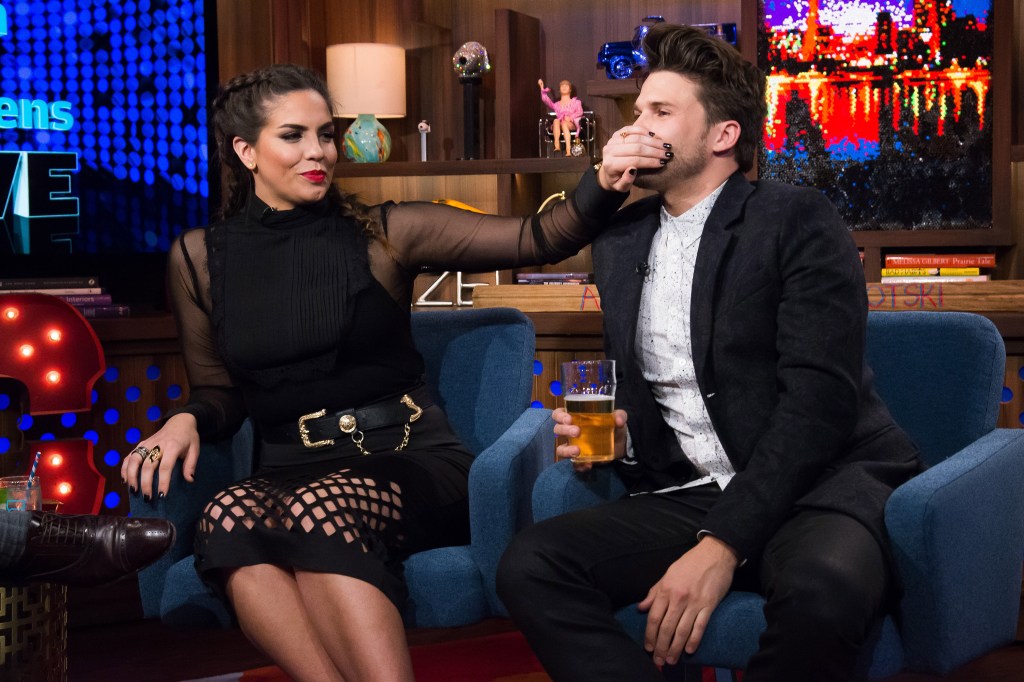 Schwartz's friends gifted him the nickname "make-out slut" because of his tendency to make out with girls while drunk. The nickname would have been cute if Schwartz was single but knowing he was in a committed relationship during a few of these late-night make-outs is a huge bummer. Our hearts broke for Katie every time another one of Schwartz's black-out make-out sessions came to light.
When He Told Katie He Didn't Like the Sound of Her Voice
In Season 7, Schwartz had fans yelling at the TV for the way he treated Katie during an explosive fight in Mexico. Schwartz threw a lot of low blows during the argument, including calling Katie "a wet blanket." But the worst part of the fight came when Schwartz told her he didn't like the sound of her voice after she pleaded for him to listen to her. Ouch.
When He Played Pickleball With Randall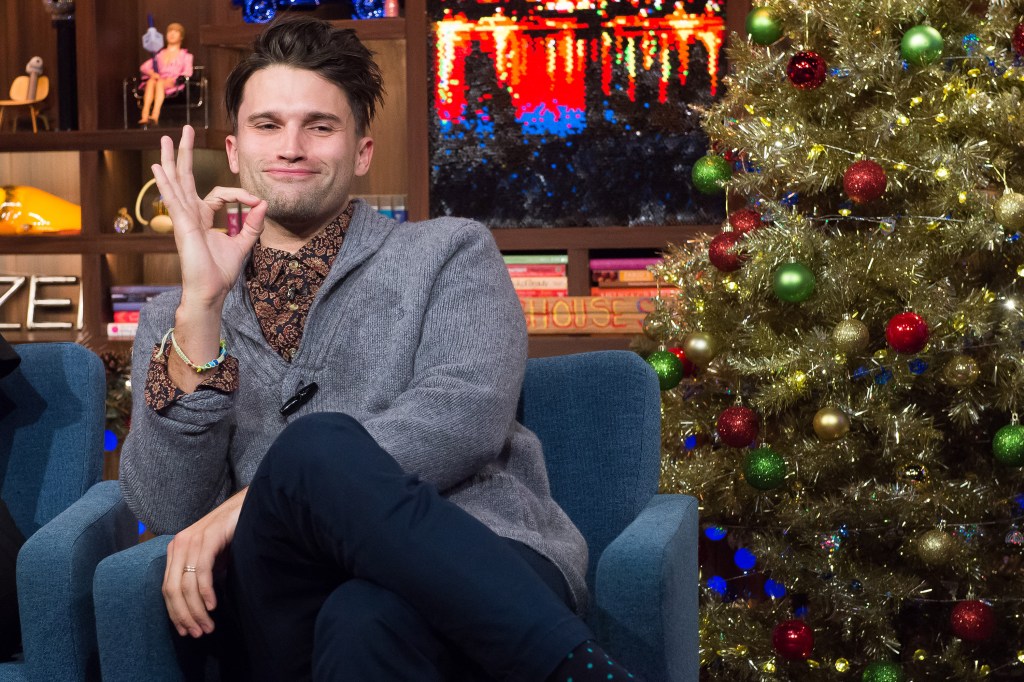 Lala Kent has been through a lot with her ex Randall Emmett. According to Lala, the movie producer cheated on her, told her he was separated from his wife when he was not and lied about the cost of her engagement ring. In addition, the beauty founder has been open about being involved in a complicated custody battle with Randall. Considering all she's been through, we think it is fair for her to ask her friends not to interact with her ex-fiance.
While most of the VPR cast cut off Randall, Schwartz couldn't fully cut the cord. In Season 10, it was revealed that Schwartz had recently played pickleball with Lala's dreaded ex. And this was after all the cheating and the lying came to light. Sigh.
When He Kissed Rachel in Mexico
Schwartz and Rachel Leviss seemed to be competing for the title of "Who Can Piss Katie Off More?" in Season 10 of Vanderpump Rules. Prior to the start of the Season, Katie had asked Schwartz not to pursue anyone in the friend group. Seems like a simple request, right? I mean, they are in Los Angeles. It's not like there is a shortage of beautiful women. However, Schwartz could not fulfill this request. Instead, he sparked a flirtmance with Rachel Leviss. WHO WAS IN THE FRIEND GROUP! The flirtmance kicked into high gear at Scheana Shay's wedding in Mexico, where the two shared a late-night kiss.
When He Didn't Tell Ariana About the Affair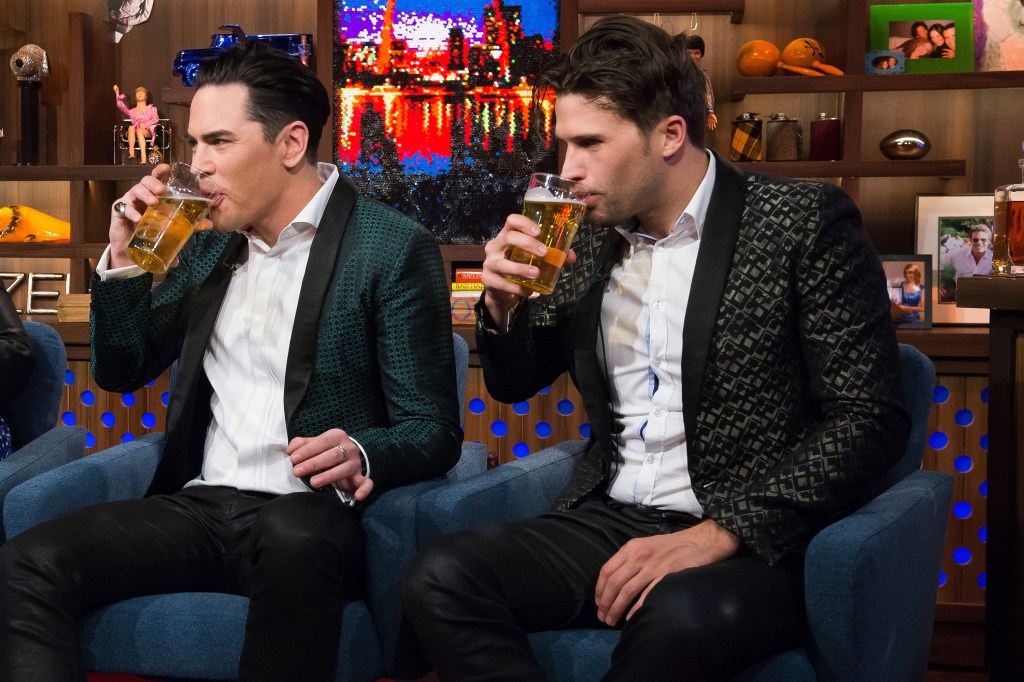 After news of Scandoval broke in March 2023, many fans wondered if Schwartz knew about the affair the whole time. Schwartz came clean about his knowledge of the affair during an April 2023 appearance on Watch What Happens Live. He revealed he knew Sandoval and Rachel slept together once in August but said he didn't know it was ongoing until Sandoval said he was "in love" with Rachel in January 2023.
We know Schwartz has loyalty to Sandoval but we wish he would've told Ariana Madix the truth.
TELL US – DO YOU AGREE WITH OUR LIST?