Post-Scandoval, it's easy to forget that Ariana Madix and Tom Sandoval were considered one of the more stable couples on Vanderpump Rules. Even if it was more of a business partnership than a romance, nine years is quite a long time to be together.
But in hindsight, there are many reasons why it's surprising they didn't break up before Rachel Leviss entered the picture. We're looking back at all the signs that Sandoval wasn't the one for Ariana.
Ariana and Sandoval's Relationship Had a Rough Start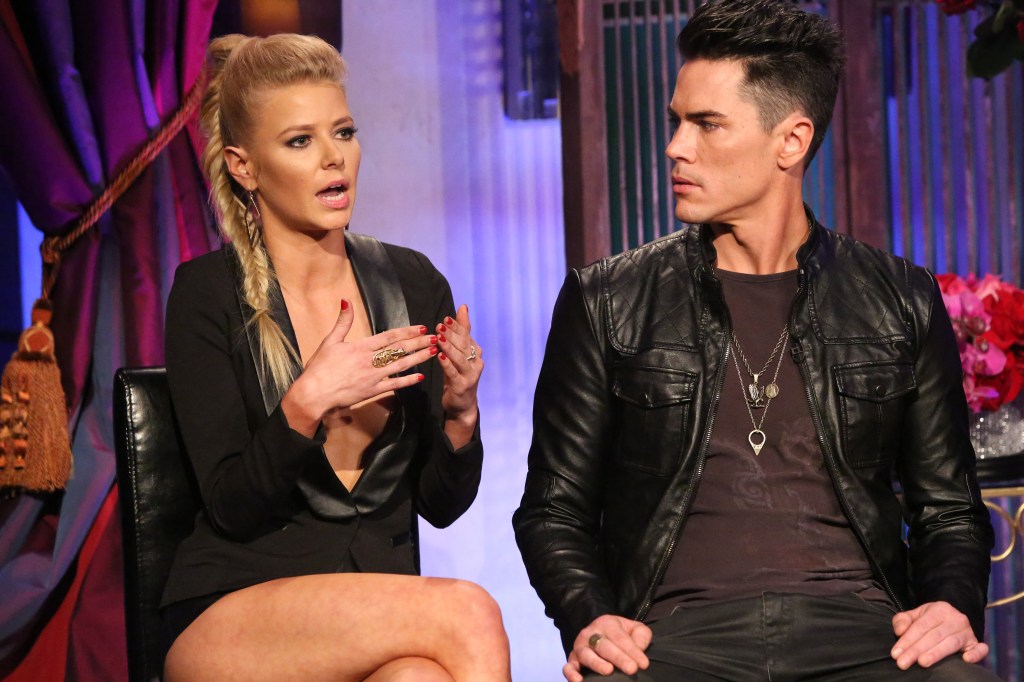 We're not just talking about the overlap between Ariana and Kristen Doute, although that's part of it. The Miami Girl saga clearly took a toll on Ariana. Sandoval should've admitted the rumors were true, and that it happened when they weren't exclusive yet. Instead, he asked Ariana to cover for him.
This established a dynamic that continued throughout their relationship. Basically, Sandoval would mess up, and then Ariana would defend him, even when it made her look bad. She always had his back, and he never, ever had hers.
Sandoval Wasn't There for Ariana When She Needed Him Most
This beyond insensitive Sandoval moment went viral in the early days of Scandoval. To recap, Ariana was dealing with a lot of painful emotions on her first birthday since her father passed away. She broke down crying, telling Sandoval how much she needed him by her side on such a difficult day. His response needs to be seen to be believed.
In Season 10, Ariana lost her grandmother and her dog only weeks apart. Once again, her partner wasn't there for her as she grieved. Instead, Sandoval was too preoccupied with his affair. And he used Ariana's grief and depression as an excuse not to break up. Selfish does not begin to cover that.
Scheana Shay's Concerns About Ariana and Sandoval
In Season 4, Ariana found out her mom and her BFF Scheana Shay were texting about Sandoval. Scheana loves to stir the pot and put her nose where it doesn't belong. But, especially in hindsight, this comes off as genuine concern for a friend. And, one has to admit, she made some points.
They Disagreed on Having Kids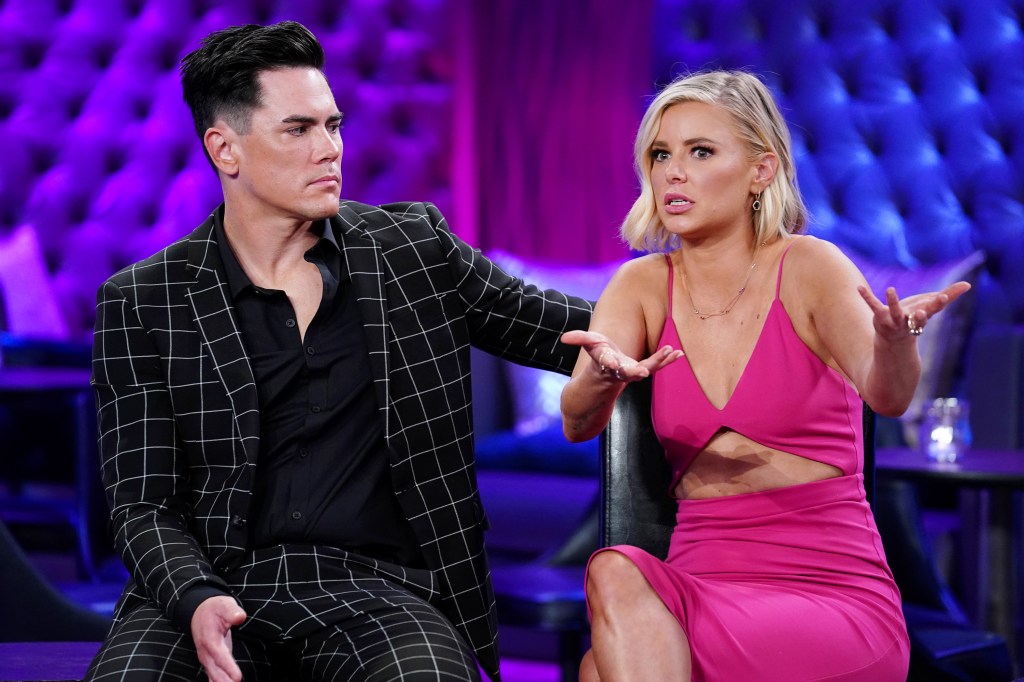 It's never a good sign when a couple has such fundamentally different ideas of their future. Despite his own refusal to grow up, Sandoval hoped to get married and have kids. But Ariana didn't want either of those things.
Showing she was willing to keep an open mind for the sake of their relationship, Ariana froze her eggs. Meanwhile, Sandoval dragged his feet, and never actually fertilized them. Part of it was that he couldn't take a short break from partying. That's a major red flag in and of itself. We're sure Ariana is relieved he never got around to it.
The Cocktail Book Fiasco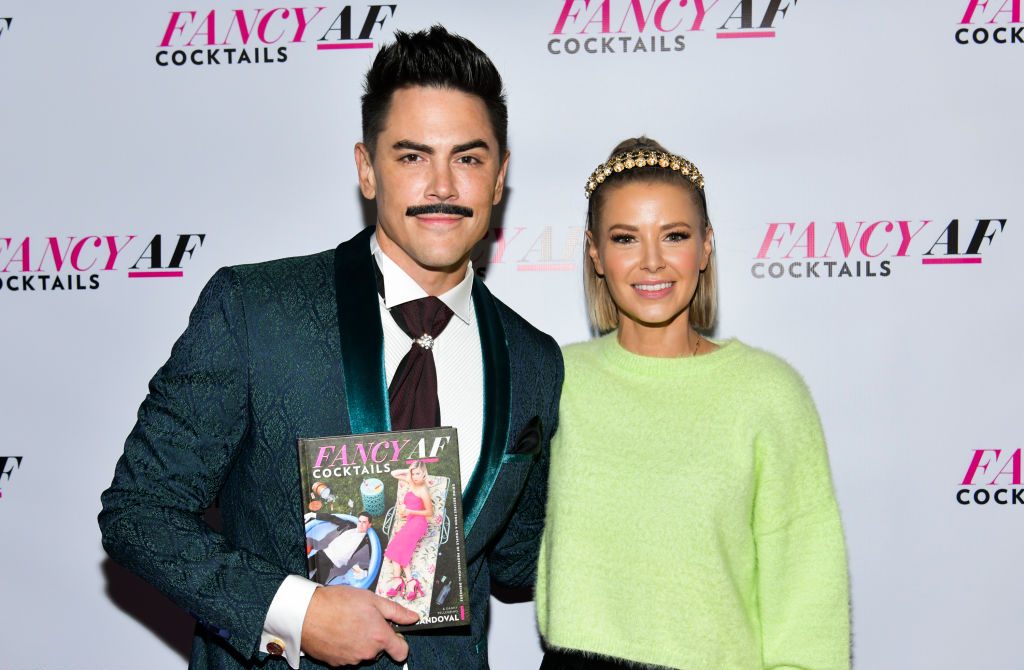 God forbid anyone get the spotlight but Sandoval! Instead of being happy for his partner, Sandoval threw a tantrum when Ariana was offered to write a cocktail book. He insisted he knew more about bartending than her, insulted her "grumpy cat" demeanor, and rolled his eyes while she stood up for herself.
Eventually, he wormed his way into co-writing. His entitled attitude ruined what was supposed to be a career-high achievement for Ariana. Thankfully, she's now releasing a cocktail book of her own.
The Season 6 Fight
Back in Season 6, Ariana and Sandoval had a huge fight at Jax Taylor and Brittany Cartwright's already chaotic housewarming party. Sandoval had the audacity to be angrier at Ariana than at Jax. She was right to call him obtuse.
The fight continued later, as Sandoval claimed no wrongdoing. Ariana, frustrated at his patronizing ways, blurted out, "I think we should just break up!" Now, she probably wishes they had. Especially since it was before they bought their house.
Sandoval Essentially Outed Ariana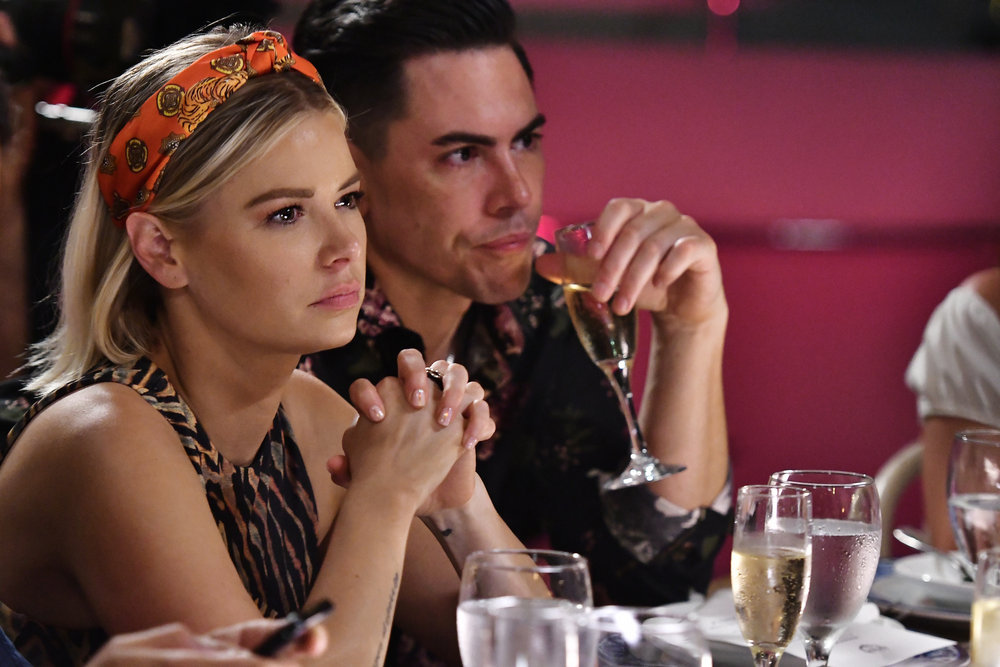 In Season 7, Sandoval told the guys that Ariana and Lala Kent once drunkenly hooked up in the backseat as he was driving. He violated their trust, and it wasn't his place to tell this story. Especially not on camera.
When Ariana angrily confronted him, Sandoval made things worse by revealing her past relationship with another woman. Ariana had her reasons for keeping her sexual orientation private, but this forced her to come out not on her own terms.
Longstanding Intimacy Issues
Ariana discussed her intimacy issues a few times before that jaw dropping conversation with Rachel. She once told Lala her issues partially developed due to an ex's cruel comments. But instead of listening or trying to help her, Sandoval just whined about not having sex enough. He boastfully insisted Ariana had multiple orgasms when they first got together. Every single time, Sandoval made Ariana's problems about himself.
And when he brought it up in Season 10, he was already having an affair. It was one of his ways of creating a narrative about their relationship, so that he could set up Ariana as the bad guy. Truly, he's always been the worst.
TELL US – WERE YOU SURPRISED ARIANA AND SANDOVAL DIDN'T BREAK UP BEFORE SCANDOVAL? WHAT RED FLAGS CAME UP FOR YOU OVER THE YEARS?