The women of Vanderpump Rules have good instincts when it comes to business. They've launched successful beauty brands, podcasts, and much more. But when it comes to their romantic instincts, they've often left us screaming at the TV. Here are six Vanderpump Rules women who we think settled for less than they deserve in relationships.
Stassi Schroeder & Patrick Meagher
Fans met Stassi Schroeder's on-and-off boyfriend Patrick Meagher in Season 6 of Vanderpump Rules. The Radio Host wasn't exactly a fan favorite and caught a lot of heat from viewers for the way he treated the Bravo star. From mansplaining to commenting on Lisa Vanderpump's a** in front of Stassi, he wasn't exactly a great boyfriend.
To make matters worse, Patrick broke up with Stassi on their four-year anniversary. Not cool, dude. The Next Level Basic authored shared the news in an August 2017 tweet, writing, "Broken up with on our anniversary after I planned a trip for us to Mexico. Call me Carrie Bradshaw."
Thankfully, Stassi found her happily ever after with Beau Clark, her first fan-approved love interest.
Lala Kent & Randall Emmett
Fans first knew Randall Emmett as Lala Kent's "secret boyfriend." The Give Them Lala host was hesitant to talk about her relationship on the show, citing Randall's career as the reason. However, there was a lot of speculation about Randall being married at the time.
As their relationship progressed, Randall started to make appearances on the show. Lala seemed completely smitten with Randall, so it was no surprise to fans when the couple got engaged in September 2018.
However, they never made it down the aisle. News broke in October 2021 that the couple had called it quits. In the months that followed the split, Lala uncovered her fiancé's web of lies. In addition to uncovering cheating, she found out her engagement ring was not as expensive as her former fiancé had claimed. It goes without saying that Lala deserved a lot better than Randall.
Scheana Shay & Rob Valletta
Rob Valletta wasn't the guy for Scheana Shay. Scheana started dating Rob in Season 6, fresh off her divorce from Michael Shay. Rob and Scheana's dynamic was tough to watch, mostly because she seemed head over heels in love and he seemed…a little uninterested. The Good as Gold singer later admitted that the relationship wasn't built to last in a November 2018 interview with Us Weekly.
"With Rob, there was so many times that things didn't really [seem] right, but I ignored it," she said. "I ignored signs, I ignored other opinions. I couldn't admit that me jumping into a relationship a month after a divorce was a bad idea," she continued. "I couldn't admit that things weren't perfect."
Rachel Leviss & James Kennedy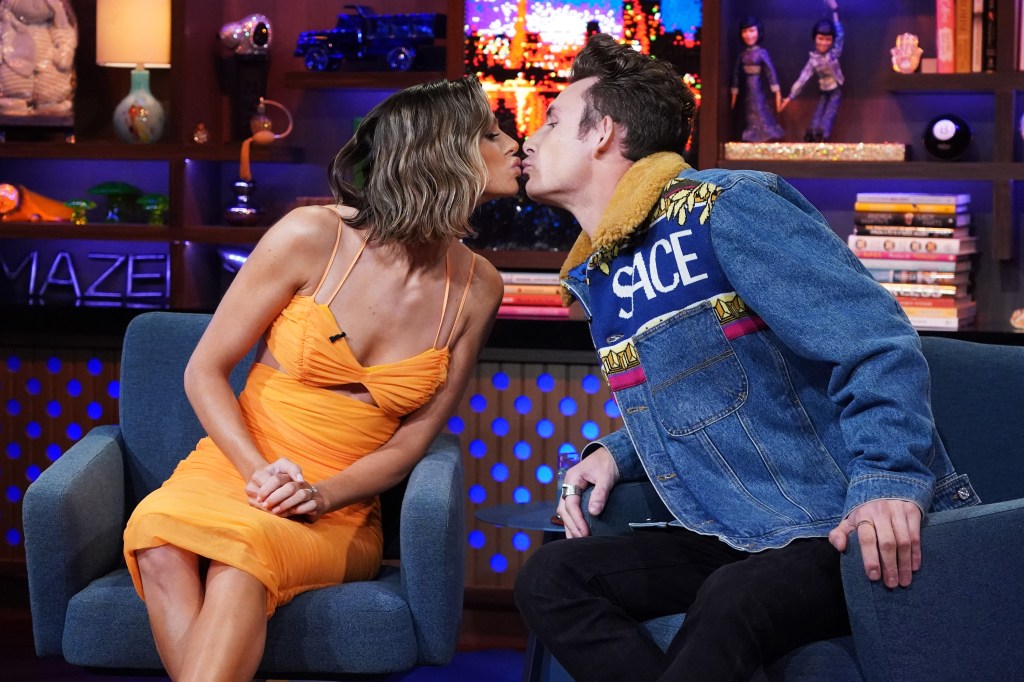 Okay, I know this is an unpopular opinion in the wake of Scandoval but let's be honest, James Kennedy was not a great partner to Rachel Leviss. The dude cheated on her like, all the time…on camera. Also, we can't help but remember the Season 10 scene when Rachel claimed James called her mom a fat b***h. Let's hope he is treating Ally Lewber with more respect. We love her!
Ariana Madix & Tom Sandoval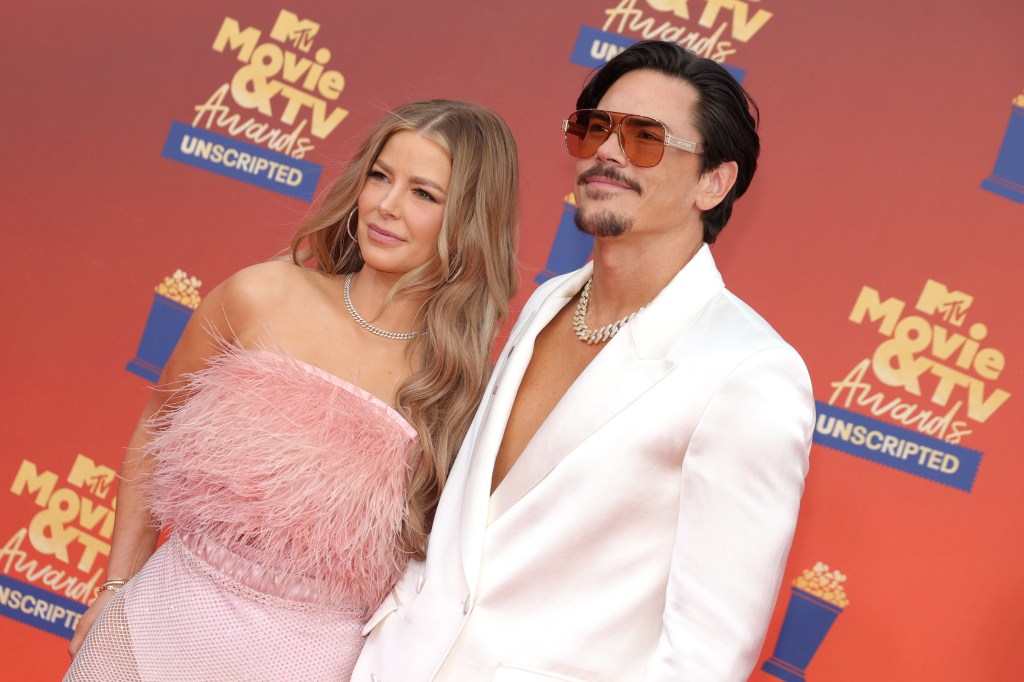 Thankfully, Ariana Madix wasted no time calling it quits with Tom Sandoval after Scandoval broke, but we still wish she had done it sooner. The 38-year-old was blindly loyal to her former boyfriend and stuck by him through thick and thin.
From helping him cover up Miami Girl to giving him the benefit of the doubt when speculation arose about his relationship with Rachel, Ariana always had his back. Sigh.
While we would have loved to see single Ariana earlier, we are happy that she's out of that relationship and thriving.
Katie Maloney & Tom Schwartz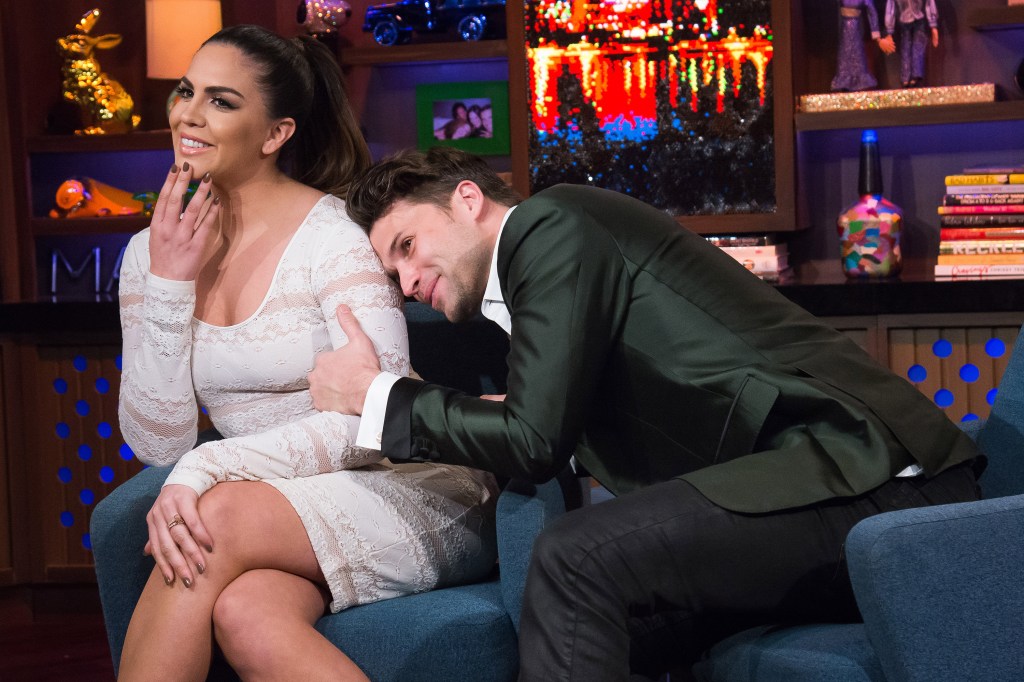 This one makes us sad. While it's clear Tom Schwartz loved Katie Maloney, he just wasn't willing to give her what she needed. Our hearts broke watching Katie say she felt like Tom might have loved her, but he didn't like her.
No one should feel like that in a relationship. We're proud of Katie for prioritizing her happiness and recognizing she deserves more.
TELL US – WHAT VANDERPUMP RULES RELATIONSHIP HAD YOU CRINGING THE MOST?