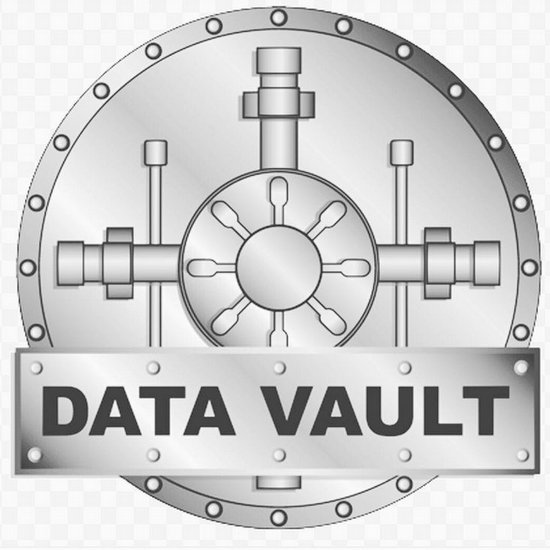 Our favorite reality TV stars cannot get enough of the spotlight during their regularly scheduled time slots, so they take to social media to share even more of their lives with us. And we would not have it any other way. Here's a roundup of some of our favorite snapshots and selfies from this week. Enjoy.
Above: Real Housewives of Beverly Hills star Yolanda Foster shared this "vault," adding, "The vault was not a threat but rather a reminder that I know a lot of things about all the cast members that I would never dare to expose! The vault in my culture means: a safe and vulnerable place in our hearts where we share a certain integrity and keep our friends well being as our first priority. I don't feel the need to share private matters of other women or their families because I care for them as human beings. Exposing private matters to the public would just make me feel like a distrustful human being. We don't need to put others down in order to build ourselves up. I am not interested in competing with anyone. I hope we're all successful…. in whatever our personal journey might be…. #RHOBH #TheVault #EnoughIsEnough #DrawingALineInTheSand."
Below you will find pics from Meghan Edmonds, Khloe Kardashian, Ramona Singer, Alexis Bellino, Leah Messer, Teresa Giudice, and more.
CLICK THE CONTINUE READING BUTTON FOR THE GALLERY!
Yolanda deleted the "vault" post, so here's the screen shot of her caption: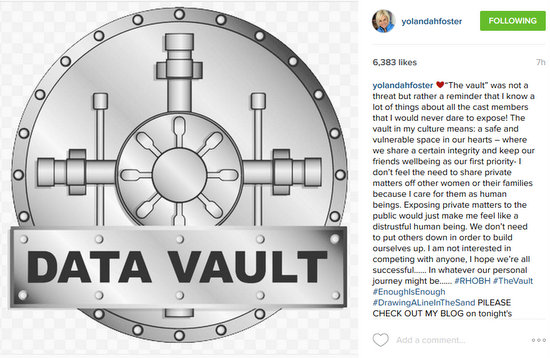 Main Photo Credit: Instagram