This season of Life After Lockup has been phenomenal. These people are so messy, and it's making for highly entertaining content. Andrea Edwards is NOT feeling Lamar Jackson since he's been released. Understandably so. It seems like Brittany Santiago is on the verge of losing everything. She has to stop choosing ex-felons over her husband Marcelino Santiago.
Poor Tracie Wagaman STILL hasn't been able to meet Clint Brady's mother. We wonder if she ever will at this point. America's favorite love triangle between Michael Simmons, Sarah Simmons, and Megan J is still going strong. Plus, Lizzie Kommes is on her way to surprise Scott Davey. Anything can happen in this Life After Lockup episode and leave us SHOOK like it did last week.
Andrea & Lamar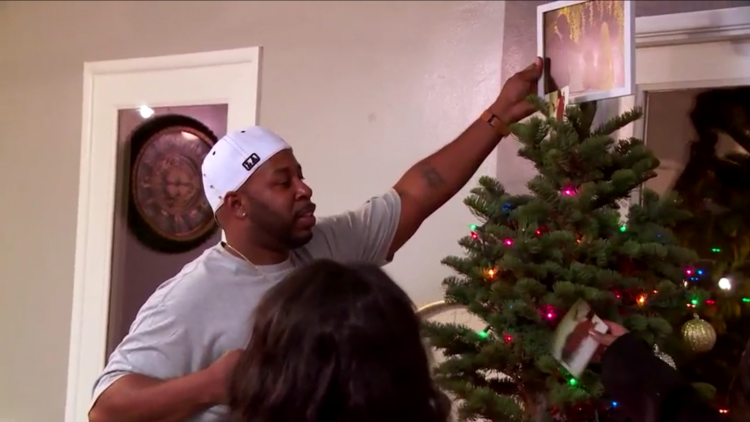 Apparently, the first thing on the to-do list for Andrea and Lamar post-release is Christmas decorating. Let me be clear. Andrea LIVES for this. Lamar, on the other hand, doesn't understand the need to celebrate Christmas.
The family is gearing up to watch Christmas movies together, but Lamar would rather hang out with his other "family". The kids are visibly disappointed that Lamar can't (or won't) spend time with them.
Andrea's daughter Nyla is understandably concerned that he might be spending time with people who get him in trouble.
Lamar's on probation, and he'll go back to jail if he slips up again. Andrea says that if he ever goes back to jail, she's going back to Utah. GOOD FOR HER.
He thinks he deserves time to himself after spending half a day with his family. Glad his priorities are intact. He's a great role model for these children.
Lamar doesn't want to convert to being a Mormon like Andrea wishes. His other family doesn't want Andrea coming in between him and them. He should shut this conversation down immediately.
He claims it's hard for him that Andrea doesn't smoke or drink. His family thinks he's only with Andrea out of obligation. These people are SO rude.
Brittany & Marcelino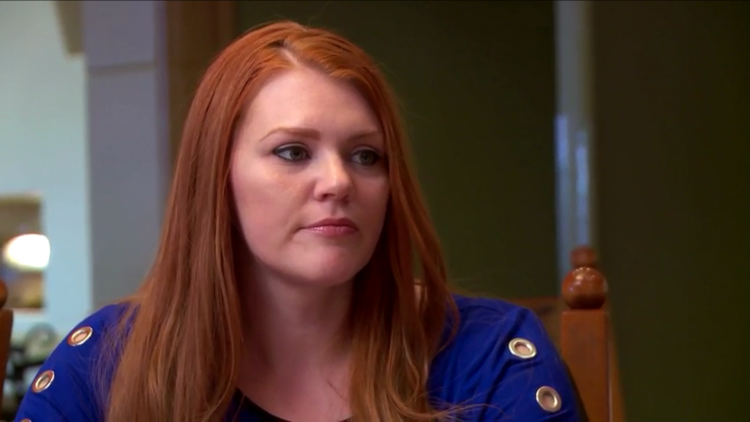 Brittany is spending time with her felon friends yet again. Apparently, no matter what her husband says, she's going to ignore it.
This woman is FACING DOUBLE MURDER CHARGES. Is that who you should be associating with right now? Brittany has a huge custody situation brewing, and this could destroy her case. Being friends with this girl is not worth losing your child over.
Ex-felons can't visit people in prison, so this could be the final time she ever sees her. I had NO idea, and neither did her friend. That's a rough deal.
Marcelino's upset Brittany came home too late and didn't bring the car home. She left her car because she was drinking, but Marcelino doesn't like this at all. She doesn't like his attitude, and she takes off to go pick up the car even though she's drunk.
He says the schedule is messed up because of this. Brittany thinks Marcelino expects everything to be done his way or the highway. She shoves him and tells him to get the car himself.
If these two don't get it together soon, their marriage might be doomed. They're not on the same page whatsoever.
Clint & Tracie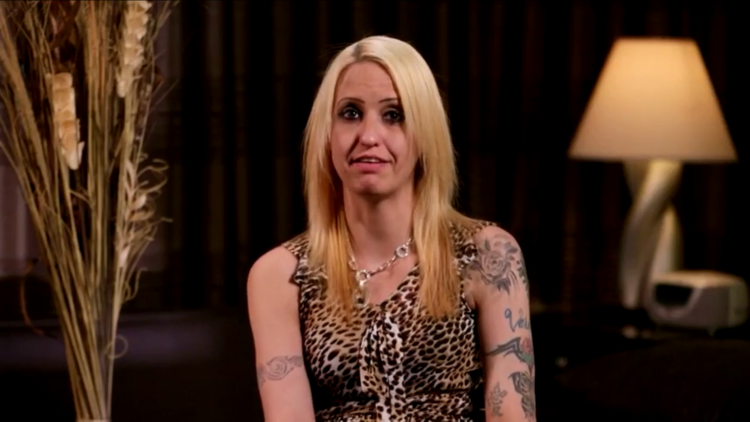 Tracie is FINALLY a couple hours away from being off of parole. This seems like the longest wait of all time, but I'm glad it's almost time.
She's packing for Las Vegas, but first, she's going to meet Clint's parents for the first time. Tracie takes her pink hair out to make a better impression. That's a good idea because the mom already hates her.
Clint doesn't want her to mention the Vegas trip, so this is starting off great. I'm not sure that a lie is the best way to begin this relationship, but do your thing, Clint.
The visit is finally happening. I have a soft spot for Tracie, but I also love Clint's mom. She takes no prisoners. All his mom says when they arrive is "you guys are late".
Momma cuts right to the chase like a boss. Poor Tracie looks like a deer in headlights. Tracie thanks his mother for allowing the visit to take place. She seems really genuine here. Id' like to see his mother give her a second chance.
They tell his mom they want happily ever after, and she tells them fairy tales aren't real. She's so badass and I love her. His mom breaks down over "hardcore" drugs and says she wants them to do good in life. Tracie explains she's lost a decade of her life, and it looks like she's really ready to change.
His mom wants Tracie to prove herself to gain trust. I hope for Tracie's sake that she keeps up the good work. She deserves to have people love her. Clint says he feels horrible about having to hide things as well. I'm VERY INTRIGUED here.
Michael, Sarah, & Megan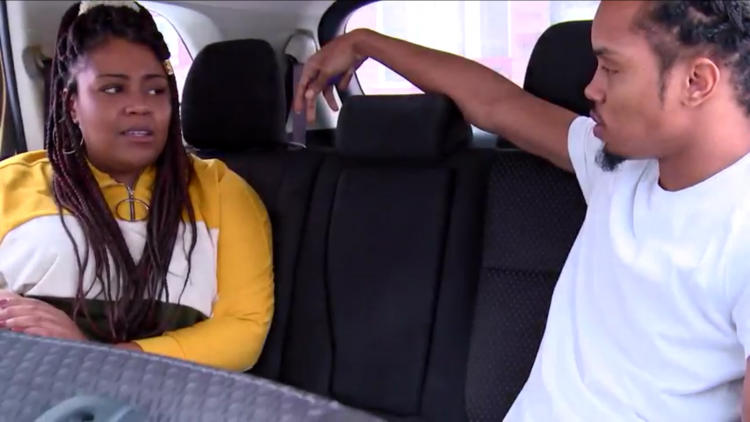 Sarah makes the appointment to be induced. She's doing it all by herself. Her husband Michael is off gallivanting with Megan instead. Sarah's friend is glad Michael isn't around for this, but it still must suck for her.
Sarah is still considering a future with Michael, despite knowing his active involvement with Megan. GIVE ME THE STRENGTH TO HANDLE THESE PEOPLE.
Megan still hasn't revealed her secret which is getting monotonous at this point. She has plans to hang out with Michael in his driveway because he can't really leave the house.
Sex with Michael was a good time according to her. I wonder how HIS WIFE would feel about that.
THE SECRET IS COMING. SHE IS ABOUT TO SAY IT. I'M SHAKING. WAIT WHAT? Her secret is SUCH a letdown. What is this? Her secret is that she flirted with his friend on the phone.
She sent pictures to him but nothing salacious. This girl sent me on a roller coaster of emotions, and that's all she had to say. This is super pedestrian, but Michael is irate.
Michael is currently cheating on his very pregnant wife with Megan, so this is all laughable coming from him. Megan's crying, but Michael is disgusted. He can't believe she would do this. Alright, Michael. YOU ARE THE VICTIM HERE.
Megan "accidentally" tells Michael that she kissed his friend. She originally said nothing happened between them. The lies begin to unravel. This love triangle might be the messiest thing on television right now.
Scott & Lizzie
Lizzie is in California, and I'm still annoyed she's surprising Scott. She's done so much damage to this poor man's life. Why can't she leave him alone and leave him in her past?
Also, how crazy is it that Lizzie thinks Scott is the one who screwed up the relationship? Her perspective is MIND BLOWING.
Scott's happy to see Lizzie and tells her how much he missed her. Two seconds into the visit, and he's already falling back into her web. SHE SLAPS HIM. A nanosecond after he tells her he misses her, she attacks him. WHAT IS THIS?
She accuses him of cheating on her, but this entire interaction is off the rails. Lizzie tells Scott that she can give him another chance if he's honest. She says she hasn't slept with anyone because she's a born again virgin.
Train wreck television at its finest. She asks him on a date, and he's considering it. Why? Why are you opening yourself up to this YET AGAIN. His friend is just as stunned as I am.
However, the motives about this visit are sketchy. Once they go on the date, hopefully, we get some much-needed answers.
TELL US – SHOULD SCOTT AND LIZZIE GET BACK TOGETHER? WHAT DID YOU THINK OF MEGAN'S BIG SECRET? ARE YOU ENJOYING THIS SEASON OF LIFE AFTER LOCKUP?
[Photo Credit: WE tv]