The Real Housewives of New Jersey are hitting Jamaica for the first cast trip of the season. It may be an island paradise, but there's nothing tranquil about this group. Tensions are flaring with everyone already. Teresa Giudice made up with Margaret Josephs last week, but Jackie Goldschneider wasn't that lucky. Dolores Catania isn't too fond of Jackie either.
Melissa Gorga is in the middle of her friends feuding with her sister-in-law. However, the wildcard on this trip will be Jennifer Aydin. Tequila Jennifer can strike at any time! She's going to party for her birthday, so everyone better watch out! Thankfully, Danielle Staub won't be attending. Imagine? It'll be interesting to see who loses their temper first on the first Real Housewives of New Jersey trip of the season. It's gotta be Teresa, right?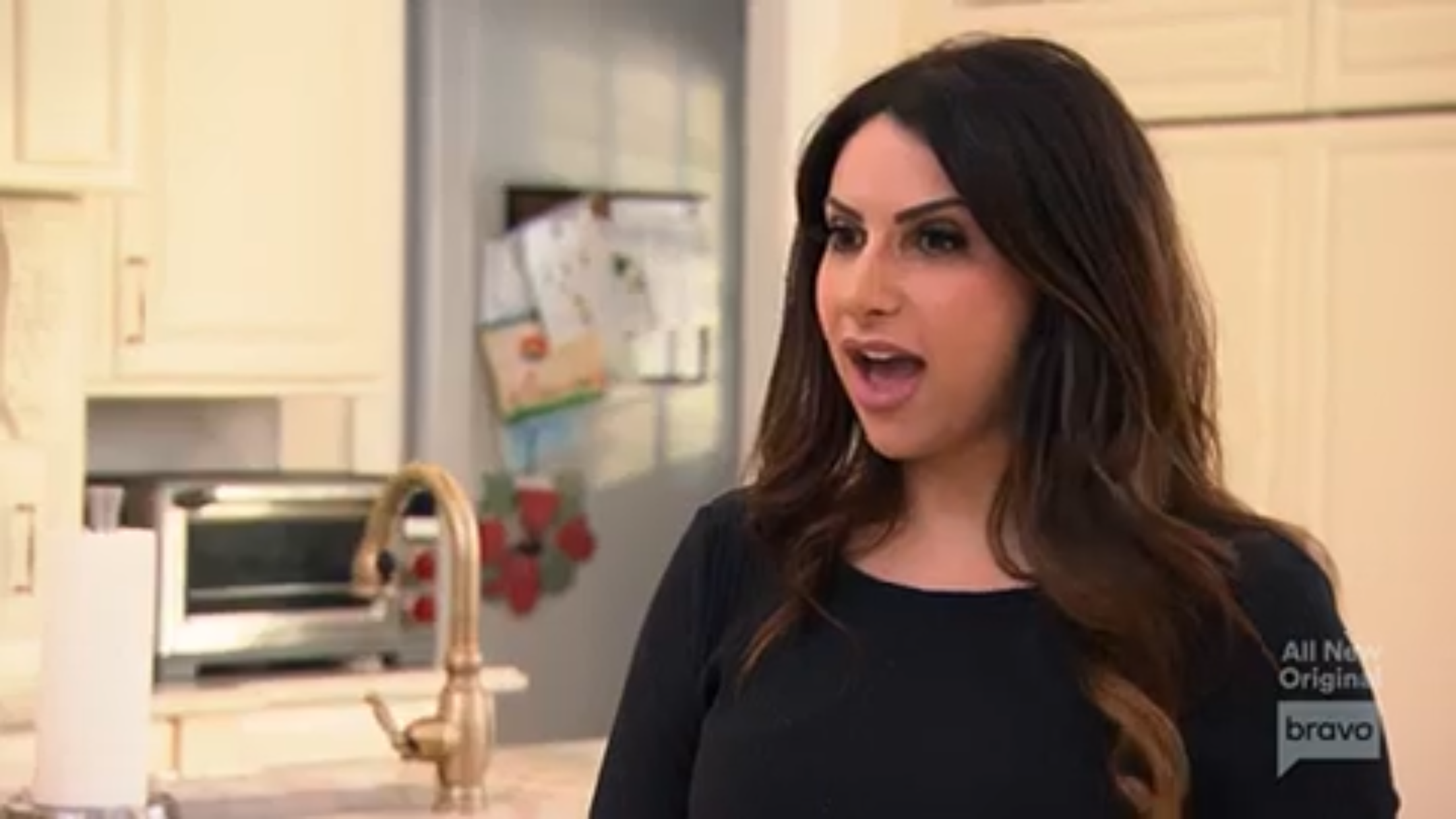 Jennifer and Jackie made up, and their kids are thrilled. It's so good that they set their difference aside for the sake of the kids. Very big and mature. Not something you see often in this group.
Jackie asks Jennifer if Teresa plans on starting with her in Jamaica. Why is she so thirsty for a fight? Jackie calls Teresa a "bully," but Jennifer shuts that down.
I understand that Jackie was bullied in school, but that's not really what's happening with Teresa. It's been very tit for tat between them.
Jennifer doesn't want to label Teresa, and she worries there will be big trouble on the trip. Jackie and Teresa should do a sit down before leaving for the trip to avoid a disaster.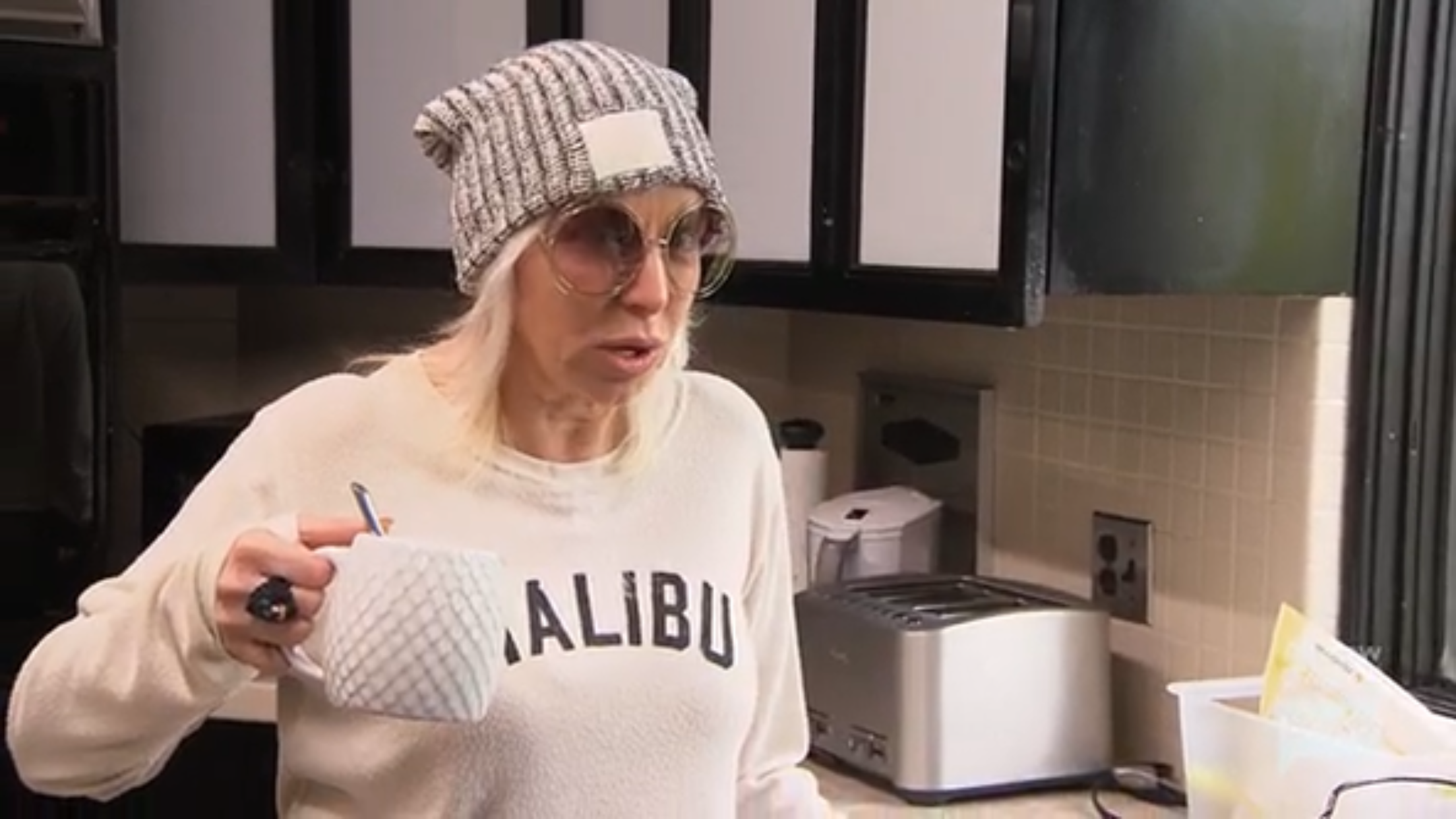 Margaret owns a lot next door to her home, but she will be selling it. She's had a rough time with lawsuits lately, so something needs to be done. She settled for $300,000 because she couldn't afford to travel.
As awful as that is, it's nice to see her transparent about her real life. Take note, Beverly Hills. I didn't want to say it, but now we said it.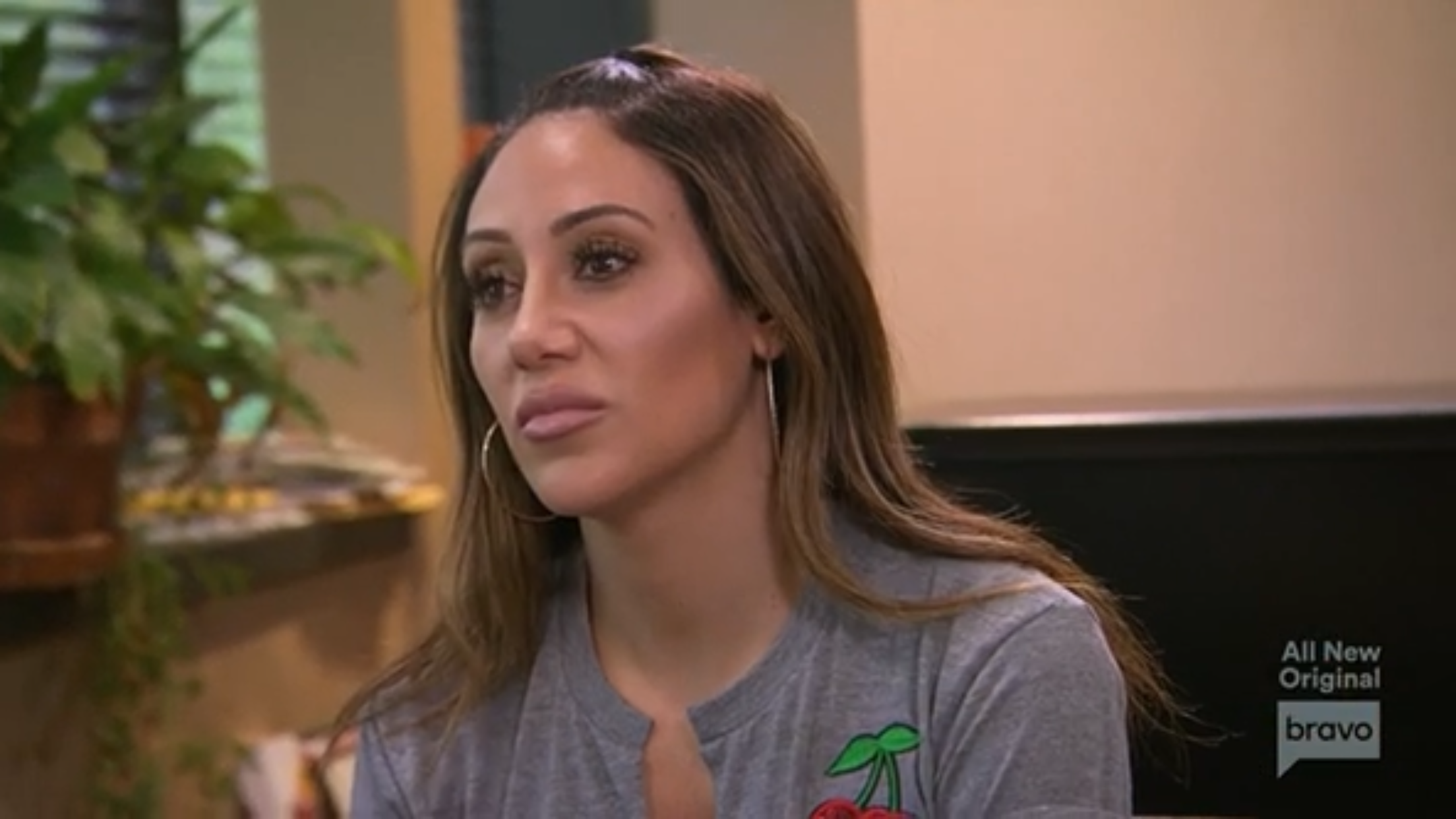 Melissa and Joe Gorga are thinking about having another child. She's upset that her kids are getting older, and her biological click is ticking.
Her doctor suggests IVF as a viable option for having another baby. A lot of tests need to be run before they can proceed. It's weird Melissa saying no pictures when there is clearly a camera crew in the room. That's always hilarious to me.
The doctor says there are eggs to work with, and they need to check the sperm next. Joe had way too much fun with his part of the testing! He's hilarious.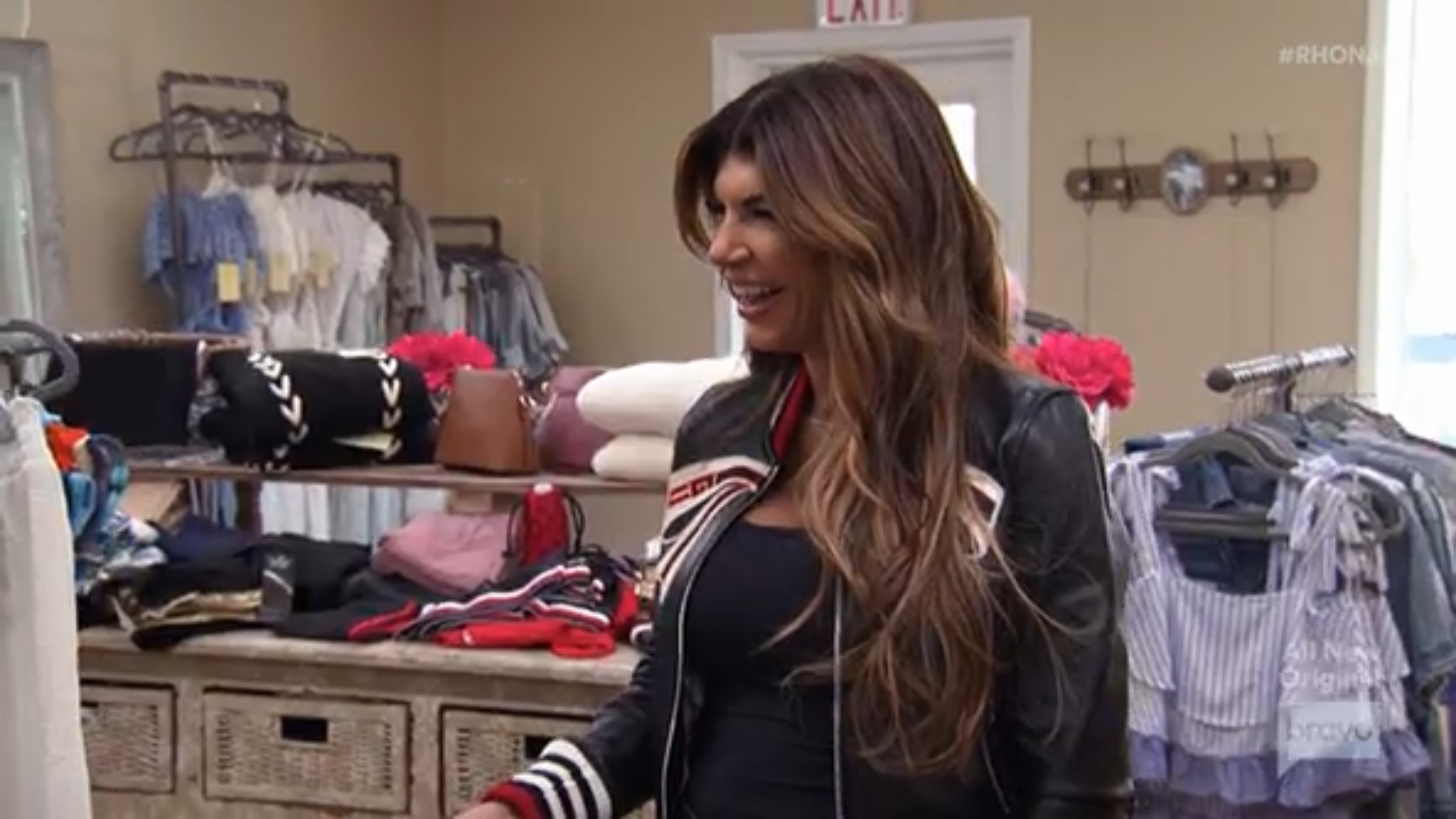 Jennifer, Dolores, and Teresa are shopping for the Jamaica trip. Jennifer asks about Joe Giudice, but Teresa says things aren't great. It causes a lot of stress and anxiety for her daughters as well. Teresa really needs this vacation.
Jennifer talks about apologizing to Jackie, and she tells them Jackie called Teresa a "bully." WHY WOULD YOU TELL HER THAT? All that is going to do is cause more problems.
They're trying to figure out who to room with on the trip, and Teresa doesn't want Jackie or Margaret. Melissa it is!
Teresa hates Jackie and finds Margaret to be a "nag." Is there anything that does please this woman? Why do they have to cater to Teresa's every want and need?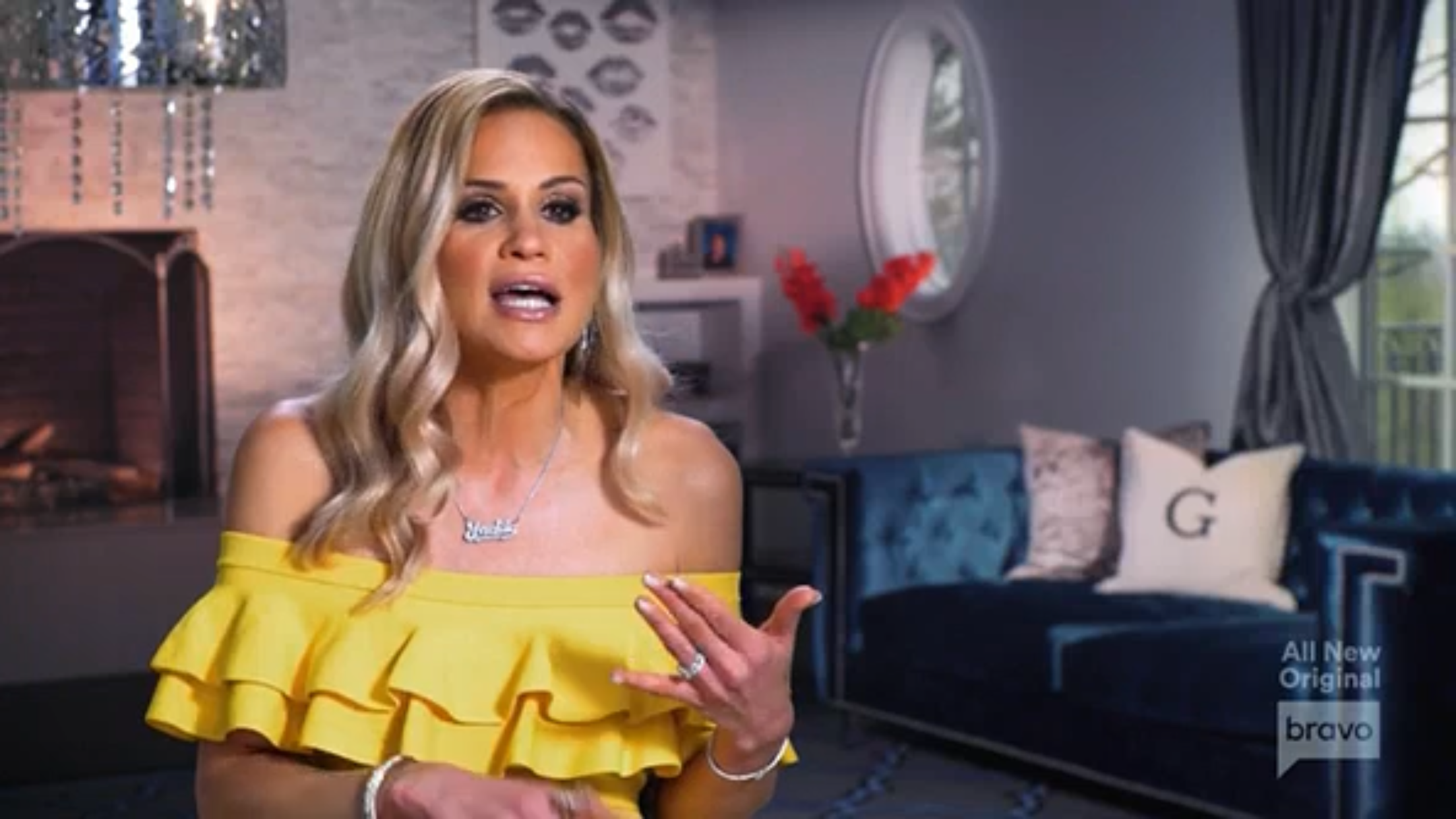 It's Jackie's twins' birthday and both Melissa and Jennifer are they with their families. Jennifer finds the party every underwhelming. She doesn't find it as lavish and exciting as the one she throws.
That's snobbish, but it did look a little boring. Jennifer says if they threw a party on the same day, hers would be more popular. I can't argue with that. Jennifer knows how to thrive in the event department.
Melissa exposes what Frank Catania and Dolores said about Jackie, which triggers her. Here we go. Another storyline for Jackie to harp on for weeks and weeks. This Jamaica trip is going to be a total mess because these women can't get along.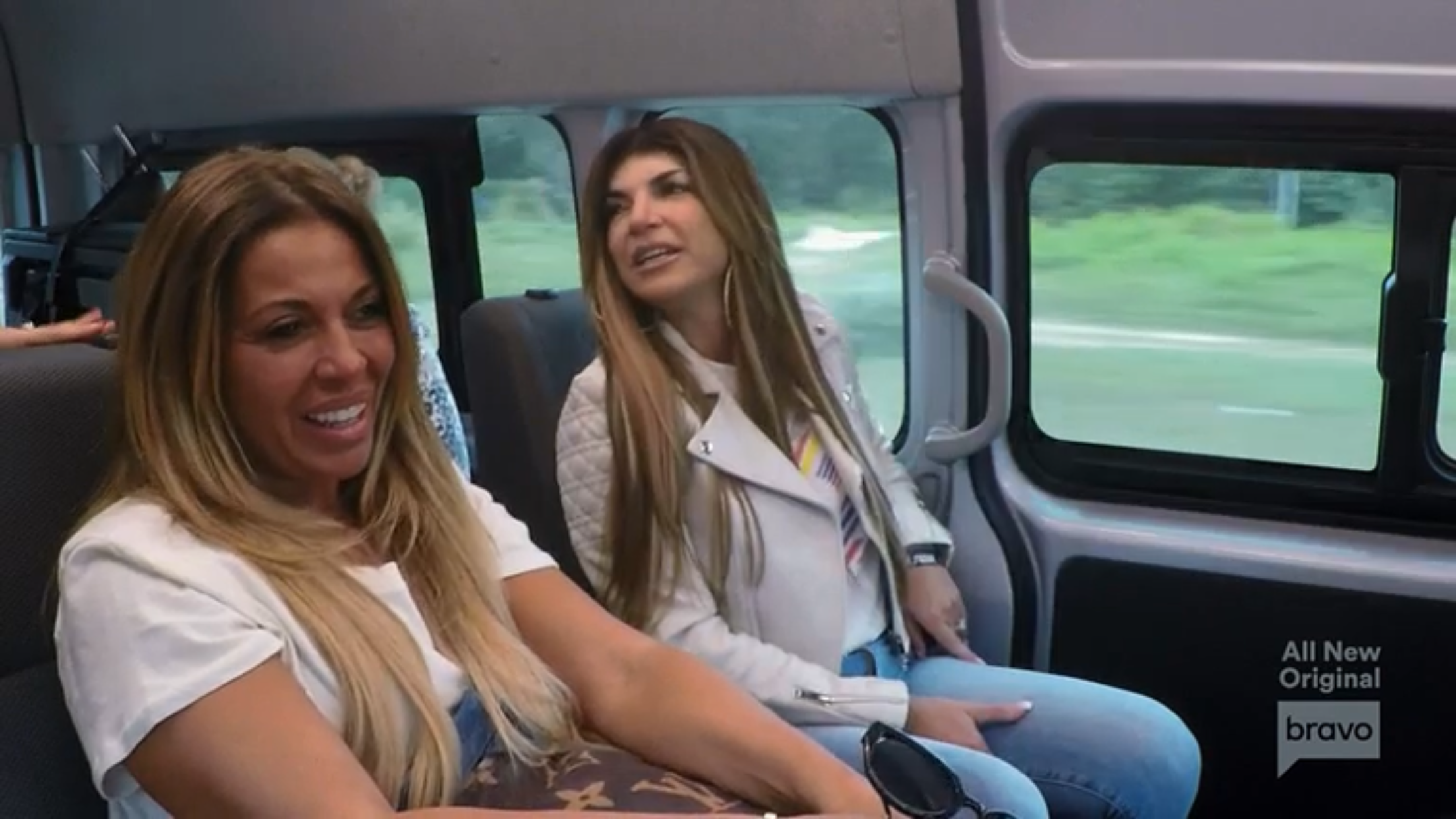 Jennifer planning on doing a roast of the group on the trip. Is that a good idea? When she made fun of Jackie the first time, all hell broke loose. She might want to rethink this plan.
Margaret is annoyed when the room situations are revealed because she knows it wasn't Jennifer's doing. She believes Teresa isn't as good with her as she claims, and that she'd never want Danielle to know. She's so right. Margaret giving Teresa a good little read.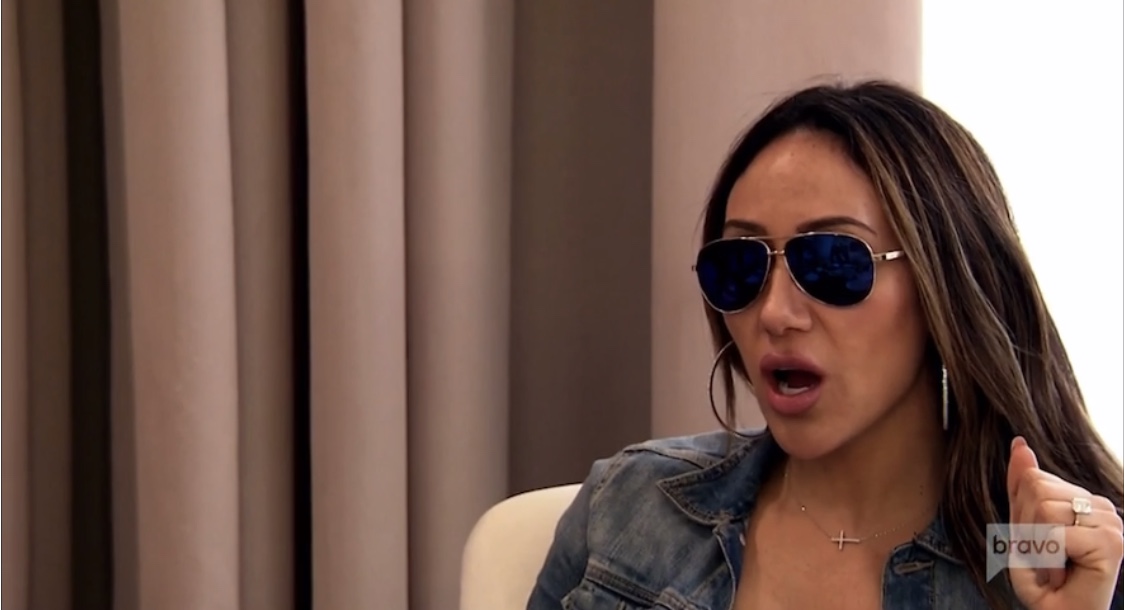 Jennifer brings up Jackie not eating. Her eating history is a huge sore spot, so bringing that up might hurt her. Dolores chimes in and says she doesn't consider Jackie a friend. They're from two totally different backgrounds.
Melissa makes it clear that she's going to be really annoyed if Teresa and Jackie get into it. I don't blame her at all. It sucks to be in the middle.
The ladies are doing a rum testing in the four-person villa. Margaret and Jackie have to make the trek over there to make the event.
It's so weird that they're in an entirely different building. Regardless of that, everything is good so far. Everyone with issues is managing to avoid their triggers.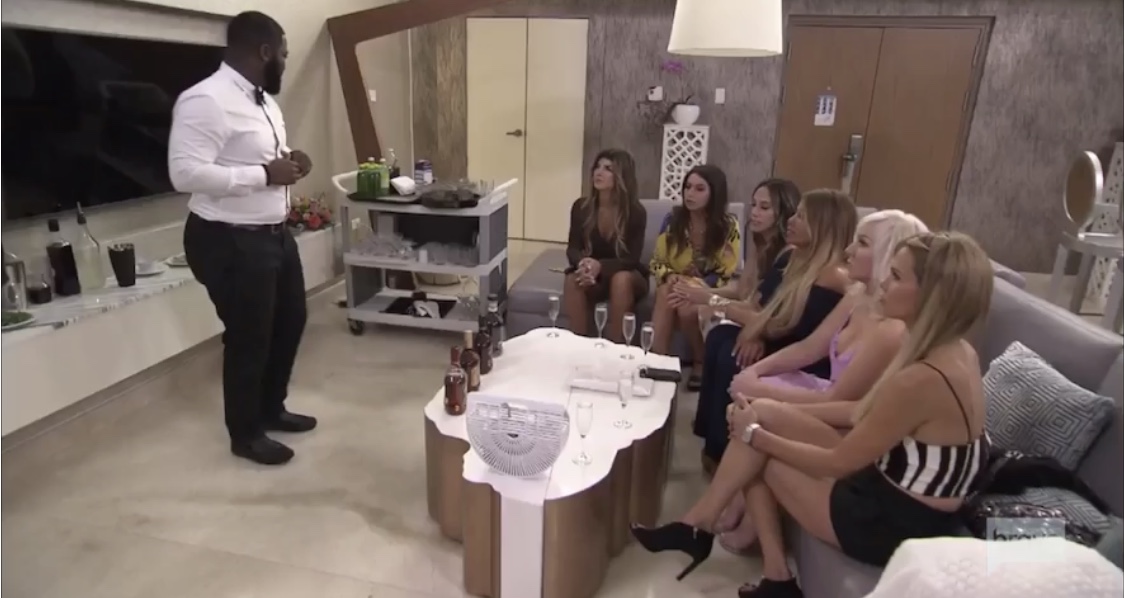 Margaret makes a few digs about rooming so far away, and Jennifer is annoyed. She thinks Margaret should just be grateful for having a room at all.
I could see why she'd say that. It would be easier of nobody was complaining. However, does she not remember when they went to Oklahoma?
The rum tasting is very strong, and Margaret is drinking which she usually doesn't. Margaret out of nowhere makes a joke about Teresa liking 21-year-olds and not jail-bait.
WHAT IS SHE SAYING? Teresa will end her over that statement. That is the worst possible thing she could've said to Teresa of all people.
Things just got so awkward. Everyone was waiting for Teresa to fire back at her, but she stayed quiet. A quiet Teresa might be a dangerous Teresa.
Melissa isn't buying Margaret's act and calls her out for saying it on purpose. Margaret is trying to use alcohol as a cop-out right now, and it's so transparent. She meant every word that came out of her mouth.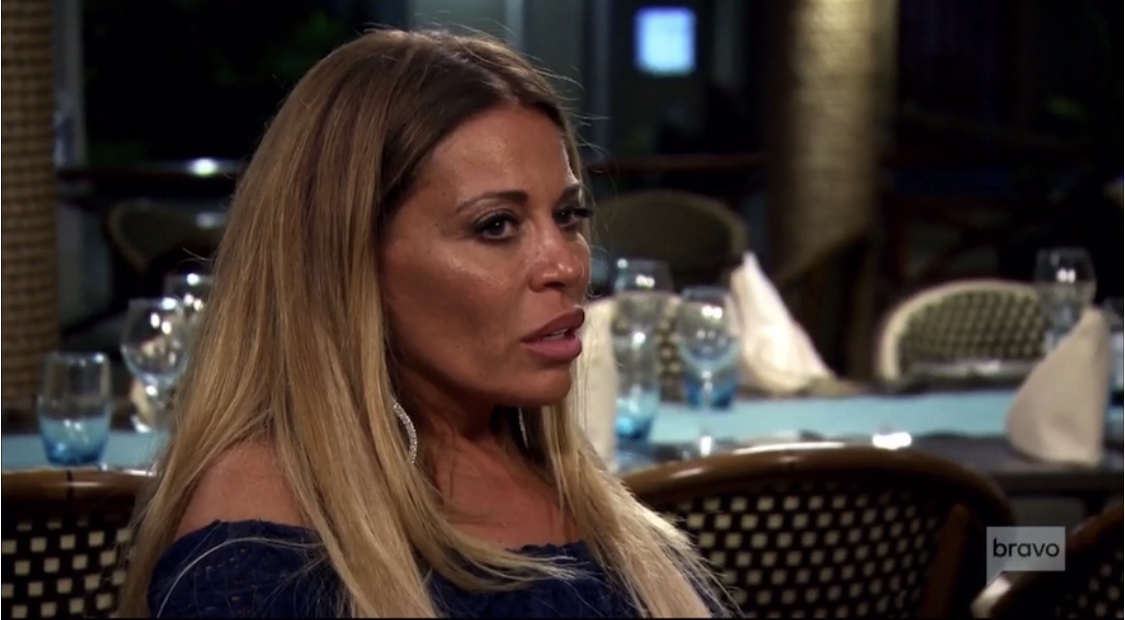 The women head to dinner after the tasting, and so far so good. The ladies start talking about babies and IVF. Teresa says she wanted a boy, but none of the embryos took. AWW.
Melissa reveals that she might have another baby, and they are all shocked. Nobody thinks it's a great idea. OOF. That must be a deflating feeling.
Everyone questions Dolores about her relationship and why there hasn't been a commitment yet. She says she definitely doesn't need to get engaged. OKAY, BUT HE IS NEVER AROUND.
Melissa says it's a total 180 from everything they've heard for two years. Dolores is being very sketch about her relationship, but what else is new?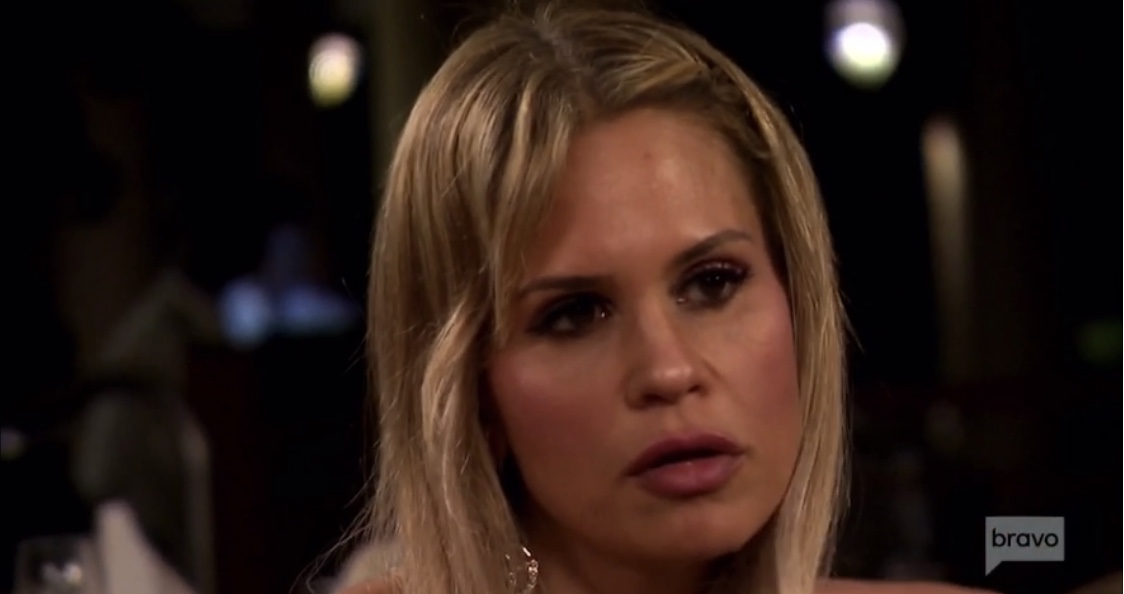 The topic turns to Frank and Dolores, and Jackie confronts her about the comments at Melissa's party. Jackie feels let down as a friend, and Jennifer starts a whole fight for no reason. She tells everyone at the table about Dolores saying she doesn't view Jackie as a friend.
Who let Jennifer drink tequila? I wonder how Dolores will handle it. MAYBE WE WILL FINALLY GET PATTERSON DOLORES. PLEASE. PRETTY PLEASE. NOT BEGGING OR ANYTHING.
Dolores gave Jennifer such a disgusted look. I thought it was funny that Dolores said the same thing I did about Jackie harping on it. She's right that Jackie is "a dog with a bone" and will carry this everywhere.
Dolores says Jackie is not as thick-skinned as everyone else. Teresa chimes in saying the video was just a funny thing to laugh about. Here comes the drama.
Teresa is coming for her now and confronts Jackie about bringing up cheating rumors. She thought she and Teresa moved forward. She asks if they can actually move forward, and Teresa agrees.
Things ended on a positive note for the first part of the trip. Hopefully, this is a sign of only good things to come. How long can this women actually keep the peace?
TELL US – DO YOU THINK MARGARET PURPOSELY MADE THE JAILBAIT COMMENT TOWARD TERESA?  IS JACKIE LIKE A DOG WITH A BONE? ARE YOU ENJOYING THIS SEASON OF THE REAL HOUSEWIVES OF NEW JERSEY?
[Photo Credit: Bravo]