Are you ready for The Real Housewives of New Jersey to celebrate Melissa Gorga? She is on display and ready to turn 40! Most of the new episode looks to center around her lavish birthday celebration. However, there is a lot of drama looming that could ruin it all. Last week's episode ended with a rift beginning to form between Teresa Giudice and Margaret Josephs. All of it is over Danielle Staub!
Everyone in the group has strong opinions about Danielle. It'll be interesting to witness how her place in the group evolves throughout the season. In addition to the Margaret/Teresa drama, Jackie Goldschneider is also feuding with Mrs. Giudice. Watch out for flipped tables and thrown wine glasses! Melissa wants a drama-free party, but in this group that isn't likely. It's also important to note that Jennifer Aydin has issues with Jackie as well. THE DRAMA!

It was cute to see Joe Gorga serve Melissa breakfast in bed. Also, can we acknowledge how great Melissa looks at 40? She is fierce, fit, and fabulous?
She's excited for her party, but nobody in the group is getting along. Everything is a mess, and everyone is at each other's throats. Feuds and petty squabbles might ruin her big day.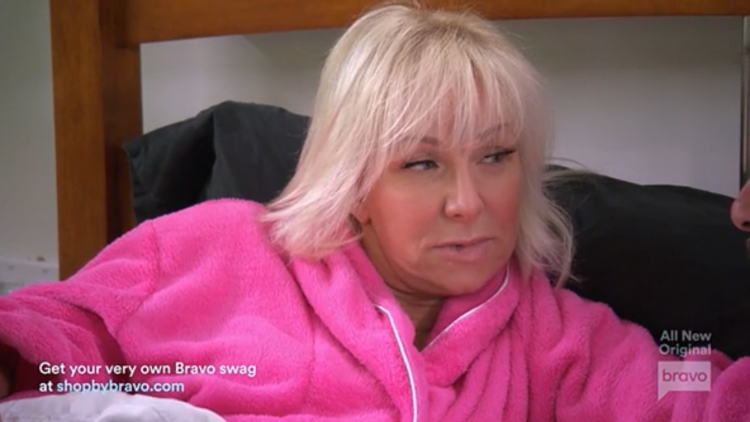 Margaret has to take her mother apartment hunting, but she's exhausted. She's drained mentally and physically, but her mom wants it done. That's moms for you!
How nuts is it that Margaret and Danielle can't even be in the same room without an epic confrontation? Joe tells Melissa that Danielle is a dark cloud, and nobody gets why Danielle and Teresa are friends. "Dark cloud" doesn't really begin to describe Danielle.
Melissa doesn't want anything to go down between Jackie and Teresa at the party. Joe wants to sit down and talk to Teresa about everything in an attempt to help.
Good luck with that. Teresa hasn't exactly been super receptive to Joe's opinions over the years. He might be wasting his time.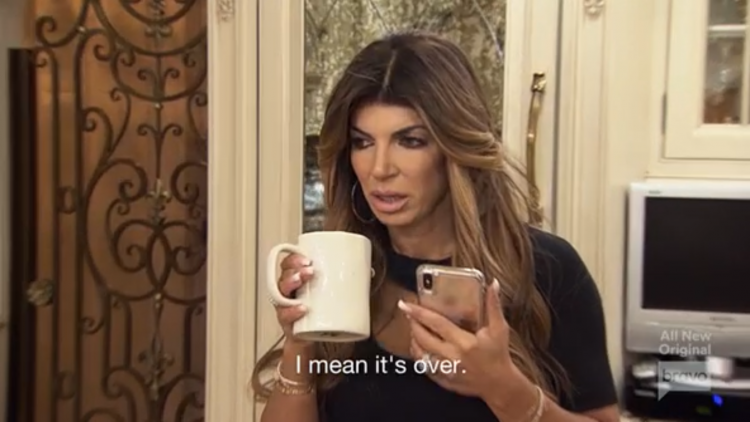 Joe Giudice is convinced that he will be deported. He calls Teresa and expresses how fed up he is with his situation. He's been away for so long, and he's getting more frustrated by the day.
Teresa's father says he tried to get Joe to become a citizen years ago, but he put it off. What was Joe waiting for? He procrastinated so long that he can't even be with his family anymore.
His actions have completely destroyed a family. His four daughters will never have a normal life at this point. It truly is a shame.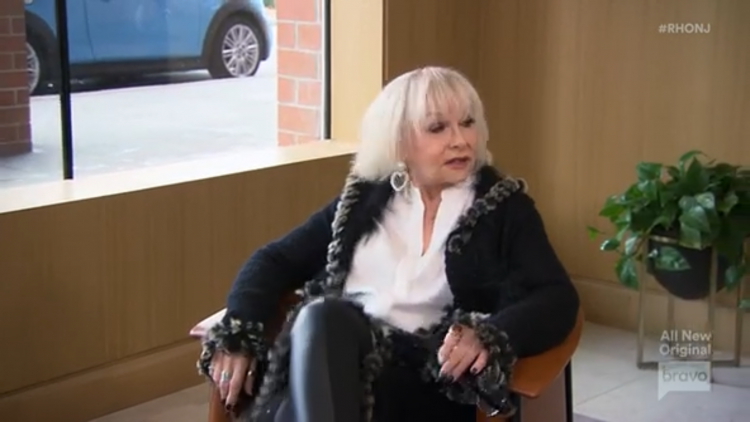 Marge Sr. is just so fabulous. She is mom goals for sure. How many women are her age and looking that great and acting like a rock star. LOVE her.
In full disclosure she's become a great friend of mine in real life, so I love seeing her on here. The places she's looking at are so glam. Jealous!
Margaret thought they'd be hanging out all day, but her mom has other plans. She has an event in the city, so she can't spend too much time looking. That last place looked great, so seal the deal!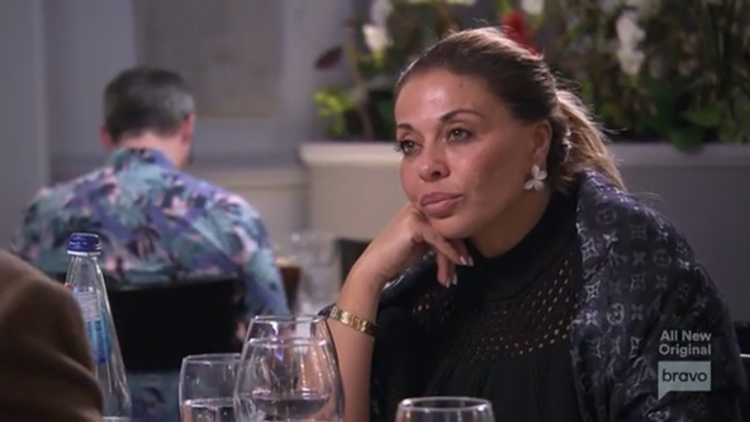 Dolores Catania meets with her father for dinner, and she looks so happy with him. Family is everything to Dolores, so it's fun to see her in this environment.
Her father has a condition that could be fatal, so she wants to change his diet. He claims he'll be exercising, but she thinks he's full of crap. Dolores looks great, so I'd listen to what she's saying.
One thing that makes this show stand out from the rest are the true family bonds. Family is the glue that holds Jersey together.
They talk about her boyfriend David Principe, and her father wants to know where it's going. Good question pops! I'd like to know that myself. Will they or won't they get married?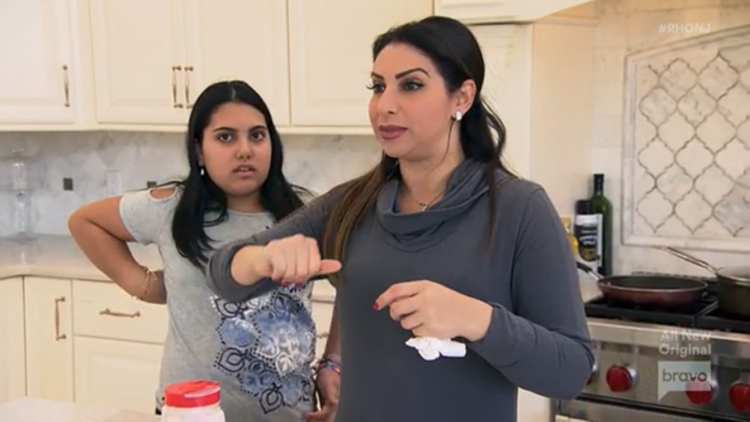 I love seeing Jennifer with her kids. She just radiates happiness when she's spending time with her family. I still don't think the Jackie video is the same as her daughter being bullied at school.
Petty drama is not the same as a young child being picked on every day. I don't know. It just seems like a convenient buzz word to use among the group.
Meanwhile, Margaret and Jackie meet up to get Melissa a birthday gift. They immediately turn the subject to Jennifer who they call a kid in junior high.
Jennifer's daughter found the video offensive herself, so maybe she will squash the beef. No matter how blown out of proportion it might be, they need to end the drama over it. We can hope they will at least!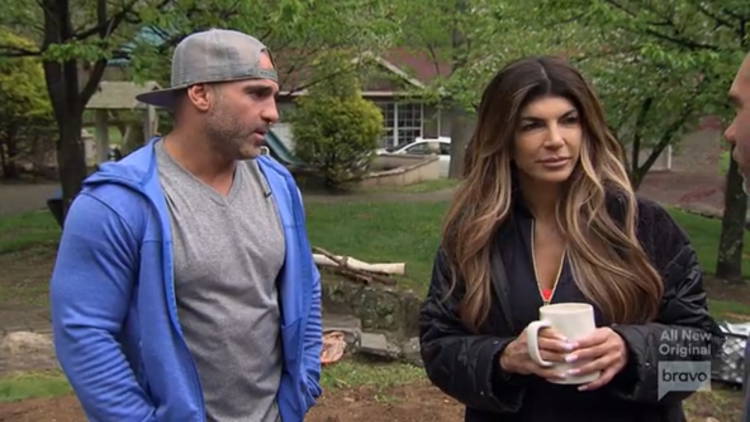 Joe is putting his life in his hands by meeting with Teresa to talk to her. Hearing Teresa talk about her success will never not be hilarious. She's super successful, but she's zero percent humble. She's basically like "duh I'm a best selling author".
WHAT AN ICON. Putting Real Housewives on the map, one table flip at a time. Sorry Vicki Gunvalson and Ramona Singer. Teresa is responsible for ALL of it. "Prostitution whore" is LEGENDARY.
Joe tells Teresa to watch her back and keep her eyes open with Danielle. Teresa ACTUALLY thinks that Margaret is the one to blame in the feud with Danielle. DOES SHE NOT SEE WHAT WE SEE? LIKE WHAT?
Joe tells Teresa to speak to Margaret but stay away from Jackie. That's a good idea. Her hatred for Jackie is so great that it could destroy Melissa's party.
Everyone's getting ready for Melissa's big party. Hopefully, they're all on their best behavior. There are so many mini feuds bubbling beneath the surface right now. Anything can happen at this event.
Jennifer plans on inviting all of the girls to Jamaica. Being on an island with these women might end in disaster. Her daughter coaching her through a future apology to Jackie is priceless.
You're a grown woman. Your child should not have to give you tips on how to issue a sincere apology. Come on now. That's a little ridiculous.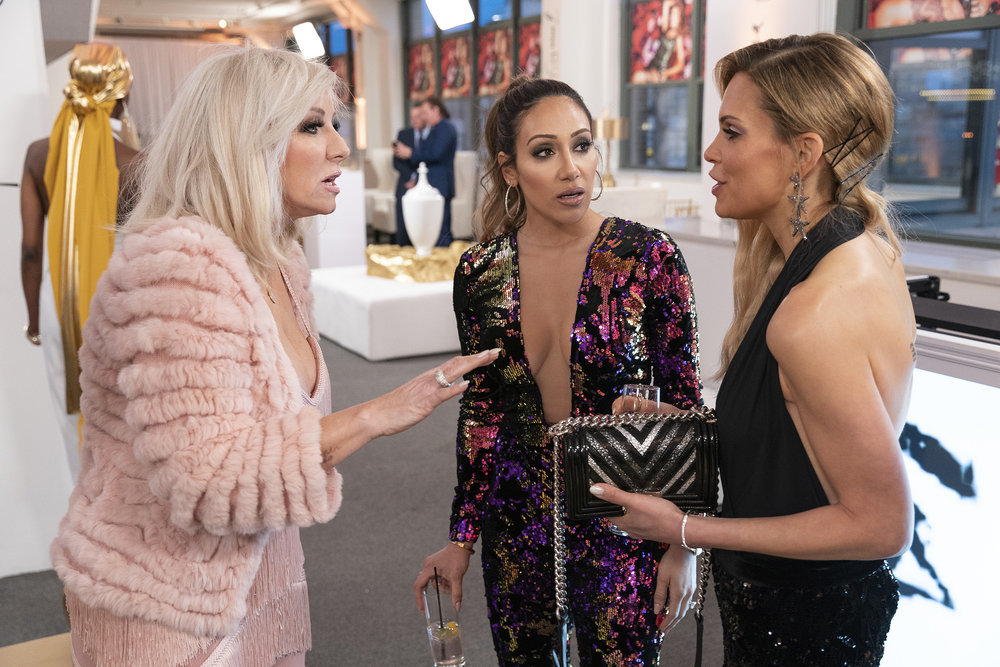 Melissa is looking FLAWLESS for this party. Nobody turns 40 quite like her. Her singing career might have flopped, but her genetics certainly haven't.
The friendship trio of Jackie, Melissa, and Margaret think Jennifer wants to be Teresa's best friend. They are chalking up all of the issues to Jennifer desperately needing to be at Teresa's side. Jackie chose to go after Teresa right away last season. It's all for the same reason.
Let's be honest here. If you are besties or enemies with Teresa, that equals more camera time. They're both probably doing it for that reason.
A RAMONA SIGHTING. I LOVE THAT RAMONA IS AT THE PARTY. WHAT AN "ICONIC POP CULTURE ICON". The Queen of New York City.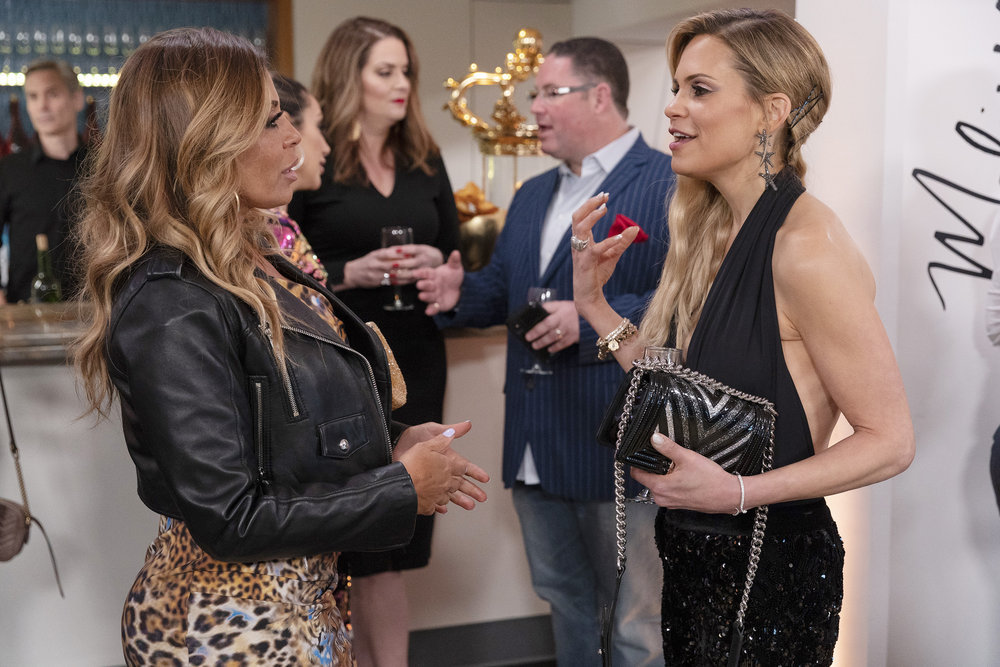 Margaret opens up about her mom always partying when she was a child. She's not over her childhood issues apparently. Her mother's actions still have an effect on her today.
Dolores thinks Jackie needs to lighten up and not take the video so seriously. I MEAN TRUE. The video is really not a huge issue. It's rude. It's mean spirited. However, it isn't the end of the world and doesn't need to be harped on all season.
Teresa wants to speak to Margaret about being upset with her. I still don't get why or how anyone could be on  Danielle's side. Jennifer tells Teresa that she wants to make peace with Jackie, but Teresa isn't there yet.
Teresa is on the war path, and has two targets in mind. Jackie and Margaret better watch out. They might feel the wrath of Teresa by the end of this event.
Jennifer is totally going to botch this apology. She wants to add so much extra stuff to it. Just say, I'm sorry" PERIOD. Don't say anything else. Adding the word but after is a horrible idea. That's not a legitimate apology.
Yup. She botched it. This poor woman. Margaret is right when she says that Jennifer is apology challenged. Jackie accepts Jennifer's apology, and it looks like we can move on.
Teresa pulls Margaret to the side to have a conversation about the Danielle stuff. HERE. WE. GO. Teresa says that she felt bad for Danielle being called a prostitute. Um. Pot and kettle much?
However, Teresa does tell Margaret that she values their friendship. That's a good step in the right direction. Let's hope the peace keeps up between them.
Jennifer officially invites the whole Real Housewives of New Jersey cast to Jamaica, but she has concerns about Jackie and Teresa's feud. Someone is getting stranded!
TELL US – WAS JENNIFER'S APOLOGY SINCERE? ARE YOU TEAM JACKIE OR TEAM TERESA? ARE YOU ENJOYING THIS SEASON OF THE REAL HOUSEWIVES OF NEW JERSEY?
[Photo Credit: Greg Endries/Bravo]