Well, this is it. The very last episode before The Real Housewives of Orange County gets overtaken by the coronavirus. It was a good run. (But…was it, though?) All season, the looming threat of the global pandemic has tugged at the show's periphery. You know it's coming. But with a wave of the hand, it's been constantly batted away and dismissed as the women have squabbled. They have more pressing things to fight over, after all. Like alcoholism, gag orders, tinctures and lice. Coronavirus has been something distant and irrelevant to joke about and toast to…and occasionally get mildly annoyed over. (But only when your precious natural products expo gets cancelled and you have nowhere to hawk your vitamin-infused water.)
But somebody call the CDC because there's a life-threatening virus on the loose in the OC. However, we're still treated to about 33 minutes of willful ignorance this week before the pandemic unleashes its full wrath on RHOC. Because these women would much rather ignore it for just a little while longer. They simply refuse to let a novel coronavirus harsh the vibe of their cast trip to Palm Springs. I mean, it would be a shame for a little thing like that to get in the way of gossiping about each other.
On their last morning in Palm Springs, the 'Wives split up into two groups. Kelly Dodd takes Elizabeth Lyn Vargas and Braunwyn Windham-Burke to tour the famous Frey House. (Was anyone else a little surprised that Elizabeth didn't force the other women to drop by the Palm Springs mansion that she loves so much? I was fully waiting for a breaking-and-entering situation to play out on camera. Or at the very least another meltdown.) Emily Simpson, Shannon Beador and Gina Kirschenheiter opt to take a nature walk instead.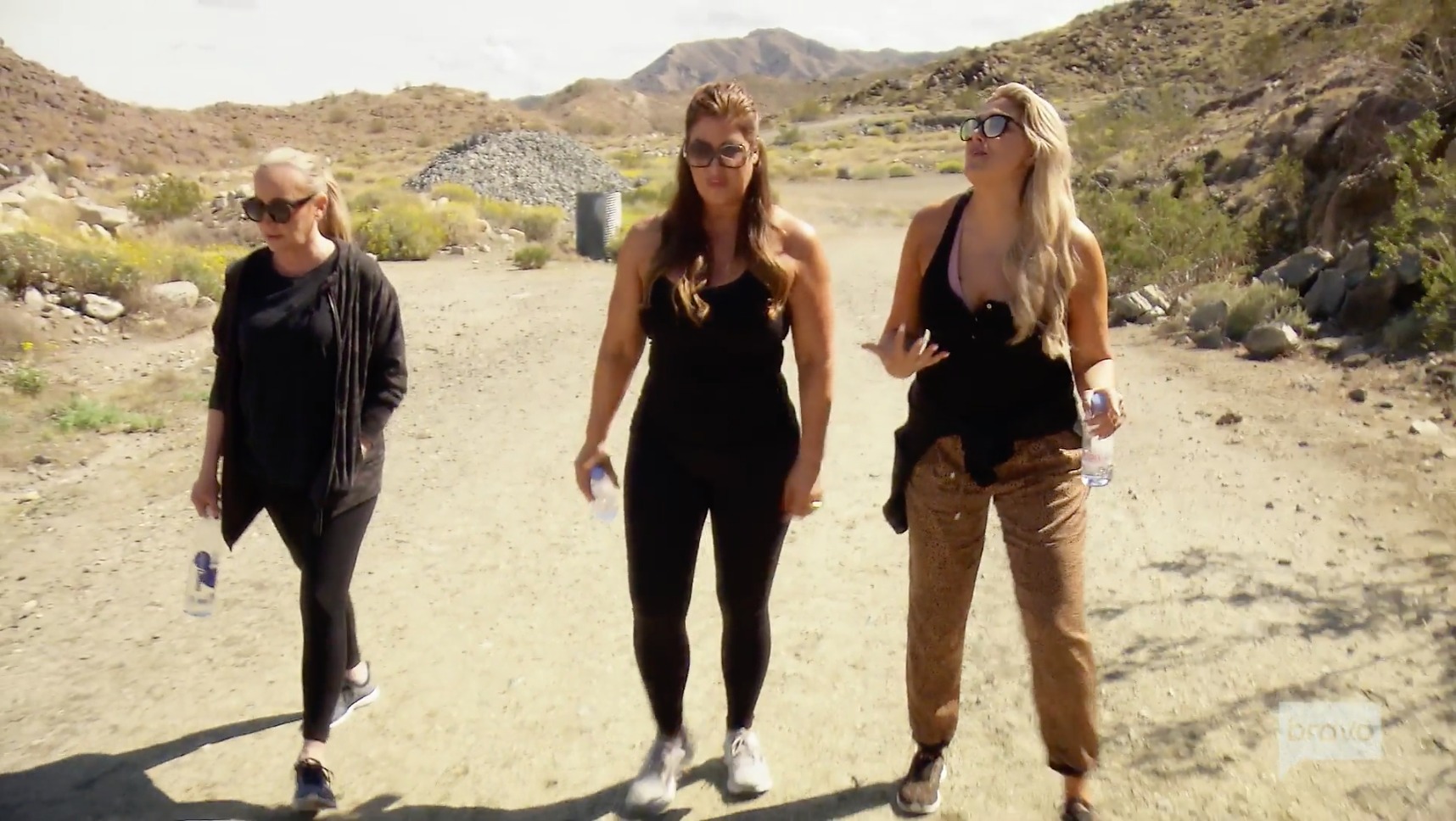 The topic of conversation on the latter trio's "hike" is how annoying Elizabeth is. The newbie is getting on everyone's nerves, what with her constant talk of money and convoluted tales of divorce. Emily and Gina don't think the timeline of Elizabeth's relationship with her ex adds up. On top of that, they're confused by her relationship with her new boyfriend. And the incessant fixation on her wealth is turning everyone off. Braunwyn and Kelly even tell the rookie to cool it face-to-face. Which, admittedly, she seems to take well. But given that there's a gag order over the whole divorce topic, I have a hard time knowing why I should care about this. If the woman wants to flaunt her almost-alimony, I say more power to her.
Elizabeth also alleges that Shannon went off on her boyfriend the night before when they all went out. (It's inferred by the conversation that this outburst occurred once cameras were down for the evening.) Naturally, this leads to gossip about Shannon's drinking habits, with Braunwyn projecting her own recent sobriety onto the situation. However, the subject is dropped and never brought up again for the rest of the episode. Maybe it'll rear its head at a later date, but for now it's a weird loose end…And just like that, the trip to Palm Springs is over.
Back in the OC, the coronavirus is causing a quiet chaos, but Gina is more concerned with unleashing her inner Long Island monster on the tennis court. Meanwhile, Braunwyn's opening up to her new therapist. And frankly, there's a lot to unpack here. She reveals that years ago, she suffered a miscarriage right after her family moved to Washington D.C. This led to a full-blown, five-day bender that resulted in Braunwyn being admitted to a psych ward. It sounds very dark and vulnerable, and makes me even more angry at Kelly for alleging on tonight's Watch What Happens Live that the first (newly out!) lesbian Housewife is faking her alcoholism for a "contrived" attempt at securing a spin-off.
Later, while Shannon takes her oldest daughter shopping for her debutante ball (which feels very Marissa Cooper in The O.C.), Elizabeth FaceTimes her own mom to complain about the other women being annoyed by her. The newbie doesn't feel like she should have to justify who she is. She also claims the other 'Wives' true personalities are finally coming out and she may not love what she's seeing. Again, this whole divorce situation is a complete mystery. But Elizabeth's mom offers up the elitist defense that her daughter's divorce is in the "one percent," and she can't expect these lowly peasants to understand the one percent. Elizabeth seems mollified by that pretentious bit of nurturing but all I can think is…yikes.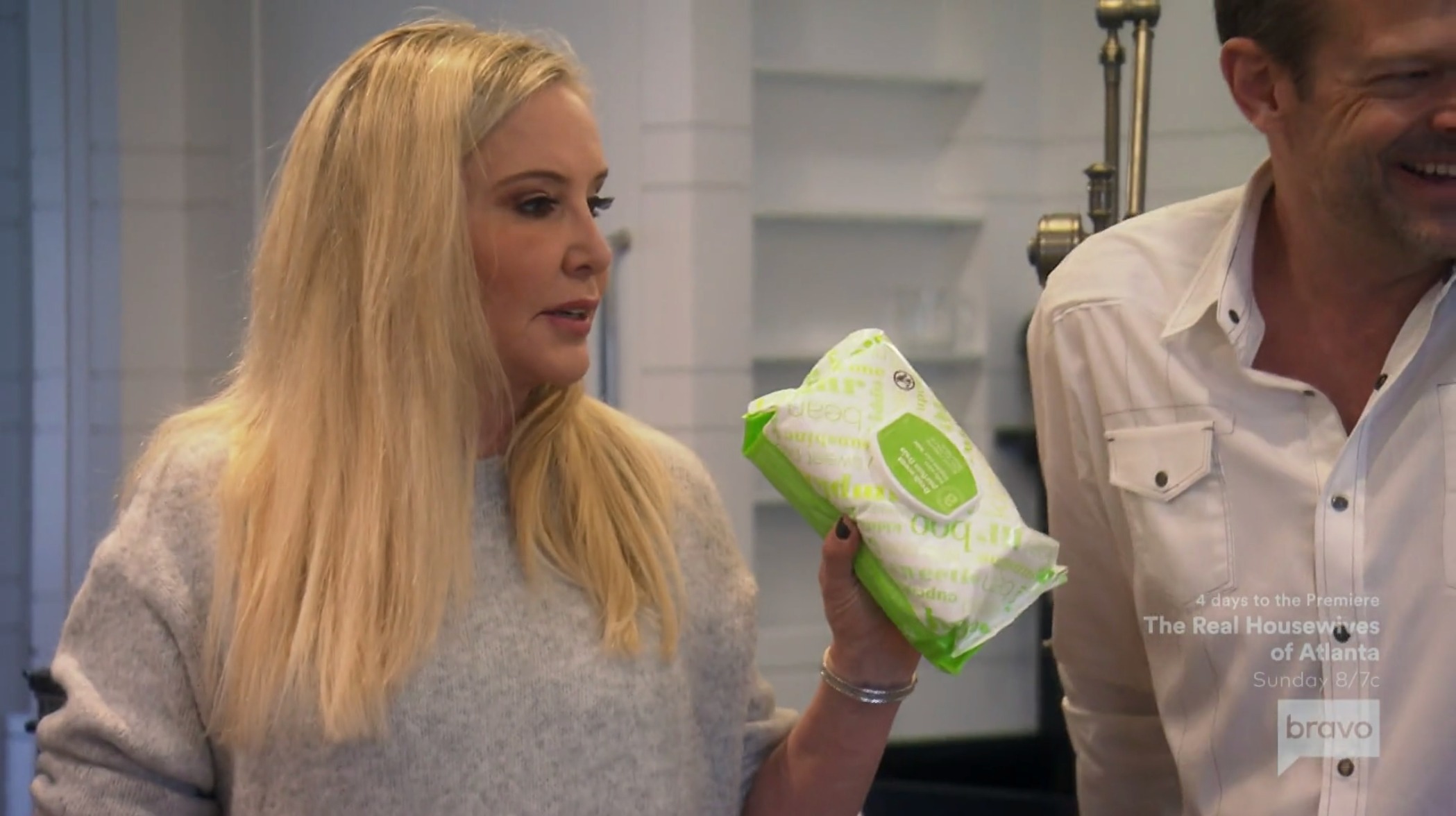 Finally, the pandemic takes over the storyline. Shannon's panicking, stockpiling supplements and making her own hand sanitizer. Gina's shopping for meatballs. Emily refuses to give into the panic, but also claims she doesn't know who to trust for accurate information. And Kelly just thinks everyone's blowing the whole thing out of proportion. Just a few days later, no one can find toilet paper — which I've discovered Kelly pronounces as "toe-let" — anywhere. Not even on Amazon. Tom Hanks is sick and Shannon is scared of running out of paper towels. The veteran 'Wife also reveals she's high risk for the virus due to scarring on her lungs, which makes it even scarier knowing what's about to happen for her.
Is anyone surprised Gina was the least prepared out of all the 'Wives for the pandemic to hit? She stocked up on three months worth of pasta and pretty much nothing else. Her sad and depressing 1,700-foot condo is about to feel like a veritable prison filled with six kids and zero child care. Plus, she's also got serious family drama on her plate with Matt Kirschneheiter's plea deal looming in her domestic violence case against him. However that pans out, it's bound to affect their tenuous co-parenting arrangement and she's worried her (allegedly) abusive ex will get angry at her for submitting a victim impact statement in the case.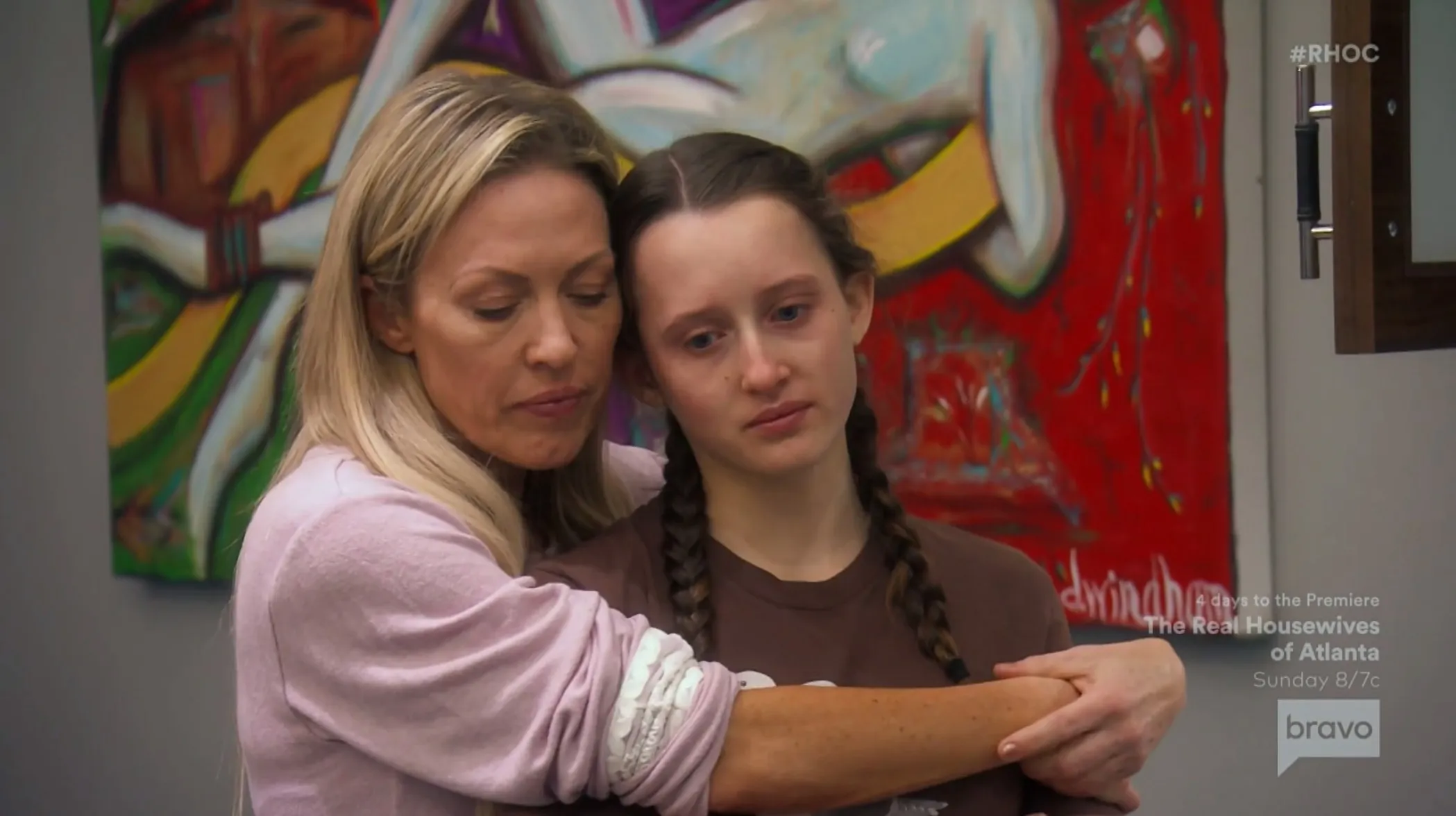 Over at the Windham-Burke house, Braunwyn's sobriety is being put to the test. Her poor daughter's anxiety and OCD are back in full force thanks to the pandemic. But, Braunwyn's just grateful that she's sober and capable of stepping up to take care of her family. She also does the responsible thing and pours the last remaining bottles of alcohol hiding around the house down the kitchen sink. Which honestly must have been so hard. But the worst possible thing would be wanting to drink in the middle of a pandemic and having liquor within reach. Especially when you're stuck at home and can't leave the house. Braunwyn's also worried about AA meetings being shut down because of the coronavirus. Which, honestly, I never thought about before. How did people in recovery get the help and support they so desperately depended on during lockdown?
And just like that, the screen flashes to black, informing viewers of what we all knew. On March 14, 2020, production was officially halted due to the coronavirus pandemic. We briefly see production meeting with all of the 'Wives over Zoom to inform them that the pause may take a few weeks. Or a couple months. No one really knows. But one thing is for certain: The Real Housewives of Orange County will never be the same.
TELL US – HOW DO YOU FEEL ABOUT SEEING THE PANDEMIC START TO PLAY OUT ON THE SHOW? WHAT DID YOU THINK OF THE MIDSEASON TRAILER? DOES ELIZABETH TALK ABOUT MONEY TOO MUCH OR ARE THE OTHER WOMEN BEING TOO HARD ON HER? WHICH REAL HOUSEWIVES OF Orange County STAR WOULD YOU WANT TO BE STUCK IN QUARANTINE WITH?
[Photo Credit: Bravo]