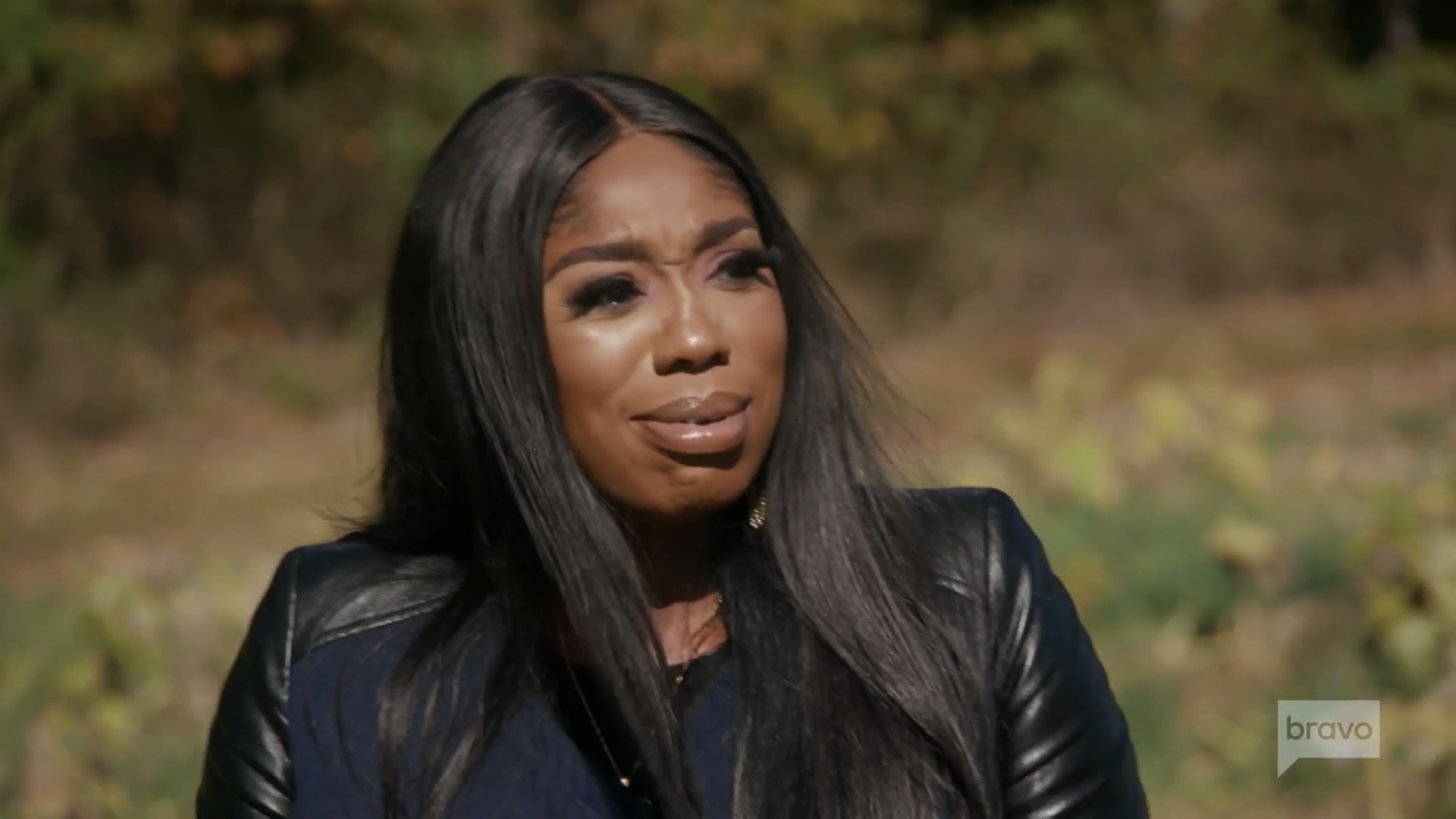 It's been a hot minute since the Real Housewives of Potomac have graced our screens. Season 5 was more than iconic. Let's not forget the infamous brawl between Monique Samuels and Candiace Dillard. The collision split the remaining cast into two sides. At the time, the then-newest Housewife, Dr. Wendy Osefo, seemingly teamed up with Candiace and the green-eyed bandits.
One of the bandits, Gizelle Bryant, may be regretting her choice in alliance. Since filming wrapped, she has been catching heat from the unofficial #TeamMonique who are spilling tea left and right. To make matters worse, even Andy Cohen has come for Gizelle recently. Never a good sign. Not to mention the newest addition to the RHOP cast, Mia Thornton, has been rumored to have had an affair with another cast member's husband. Is that more shade directed towards Gizelle and her cease-and-desist happy cheating ex-husband turned rekindled boyfriend? Yikes.
Wendy, as we probably all remember, is a PhD level professional working in politics. I'm guessing she's no stranger to doing homework and taking notes. A very basic review of the receipts floating through the Bravosphere would lead anyone to question aligning with the likes of Gizelle at this point. And while we don't know exactly what's going down between these two, we can guess there is trouble in paradise. Per usual, the drama is going down on social media. This time, on the 'gram.
News broke that Gizelle actually stopped following Wendy on Instagram earlier this week. Not long after Wendy made a post that seems to be a response to this petty "attack".  The image is a simple picture of Wendy posing in a blue romper. Her caption reads, "And that's how you clear a bish … #TheProfessorHasArrived." I'm begging for the footage of Gizelle coming for Wendy's degrees. Otherwise, this profession drop is reaching an amount of obsession that's approaching Vicki Gunvalson levels of pathological. WE GET IT YOU'RE EMPLOYED!
Besides the humble brag of a caption, Wendy hasn't done much else to fire back are her -1 follower status. She is still following Giz at this point. Curious. But this factoid didn't stop fans and followers from connecting the dots. One commented "Shade to Gizelle" and another added "I guess the unknown issue with Gizelle is true."
Other fans piled on from there, willing the drama between Gizelle and Wendy to manifest. Someone commented, "I love this shade towards Gizelle." Yet another follower said, "I see Gizelle hit unfollow. I'll be scanning for why."
While there isn't any formal confirmation that Wendy's post was directed at Giz, what we do know is there hasn't been an attempt to undo the narrative that it is. The countdown to Season 6 has begun!
TELL US – DO YOU THINK WENDY'S POST IS DIRECTED AT GIZELLE? WHY DO YOU THINK SHE HASN'T UNFOLLOWED HER BACK? IF THESE TWO ARE AT ODDS, WHICH SIDE ARE YOU ON?
[Photo Credit: Bravo]