Two truths and a lie. That's what it's all boiling down to on The Real Housewives of Beverly Hills. This game could lead to viewers finally getting their first set of answers about Erika Girardi. Enough of the cloud of mystery. People deserve to know the reality of what's going on in her life. When you sign up for a show like this, you make it the world's business. These are the same people who wanted full transparency from Denise Richards. Do the same.
If the previews are any indication, it's also time for the newest wives to go to battle. Crystal Kung Minkoff & Sutton Stracke are about to find themselves at odds early on. It's too early to fully commit to a side, but something points to Crystal coming out on top. Sutton's oddball behavior might've met her match with Crystal. Lake Tahoe, work your magic.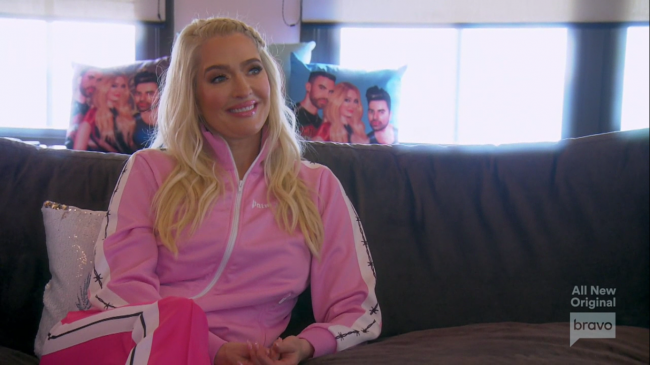 We aren't wasting time this episode because we are getting a much needed sit down. Garcelle Beauvais is meeting up with Kyle Richards for a one on one conversation. They need to hash this out away from everyone else because it's a sensitive situation. Accusing someone of stiffing a charity is quite the bold accusation to hurl at someone.
Watching Erika go through all of her looks and glam feels so dirty now. Just given all that we know in the months after this was filmed, it's cringe. So much off.
Sutton stops by to visit Erika, and they've become good friends since last season. They're excited for the Lake Tahoe trip which we know will be drama filled. It wouldn't be a Housewives trip without explosive fireworks erupting.
Sutton's gone through so much in the past year. She thinks she has some Erika inside of her. You're going to take back those words in the coming weeks. I would bet my southern biscuits on it. Stick to building your new home, and don't compare yourself to Erika.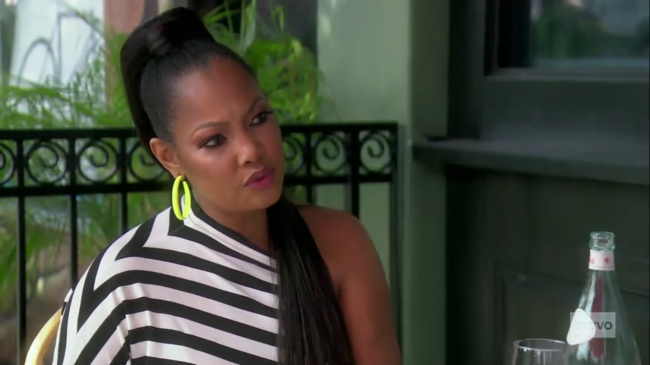 How cool is it that Garcelle got a job as a co-host of The Real? Being the host of a talk show like that is by far one of my biggest goals, so I understand her elation. Kudos to her to landing the gig of a lifetime.
Kyle expresses to Garcelle her confusion with some of the things said about her. Despite being friendly to her, Garcelle felt like Kyle never listened to her. Her voice didn't matter to her.
Garcelle's biggest issue is being accused of not paying the charity. Kyle explains she knows Garcelle was a good person, but she doesn't handle the financials of the charity event. That still doesn't make it right to blindside her at the reunion about it. She picked her spot and did that at the most opportune time.
Garcelle asks Kyle the million dollar question of if she'd do the same to the white women in the group. This is a conversation that must be had. Being the lone black woman in a group of white women, this is the thing that will naturally come to mind. This cut Garcelle to the core, so obviously she's going to wonder.
Kyle denies weaponizing it toward Garcelle being the black woman. The stereotypes of black people not paying for things were reflected in this accusation. Kyle might've not thought of this, but Garcelle thinks of this sort of thing. The Beverly Hills white women might not realize this. Garcelle has to deal with this on a daily basis.
Kyle admits she hasn't walked in Garcelle's shoes, and she understands her on a deeper level. Even though it's not Garcelle's job to educate these women, it's nice to see them understand it. They can take what they're learning and apply it and educate other people. Hopefully Kyle does that moving forward.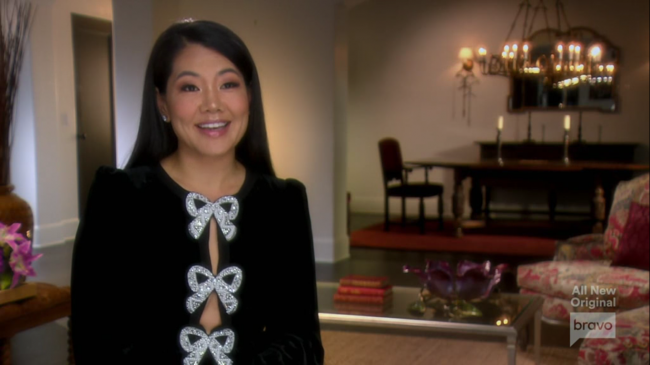 Crystal says even though it's cliche, she is that Chinese tiger mom. She has that Type A personality which I think makes her want everyone to control everything. Her desire for perfection has obviously spilled over into her parenting style.
Rob Minkoff's list of film accomplishments is iconic. This man is a living legend. It's easy to understand why Crystal wants to continuously brag about her husband. Tell the world honey.
Rob's so busy because of his career, so Crystal is next level busy. She has to do EVERYTHING. She's also the most organized woman I've ever seen. Every aspect of her life is labeled and color coded. That is what I aspire to be, but I don't think I'll ever achieve it. Laziness will always take over.
Crystal was raised to respect all of the elders that came before her. She wants to instill that level of respect in her children, but she doesn't think it's working. I wouldn't say that, but her son wanting a gift in the $2,000 range is certainly something. Get the boy some chalk and send him to the driveway.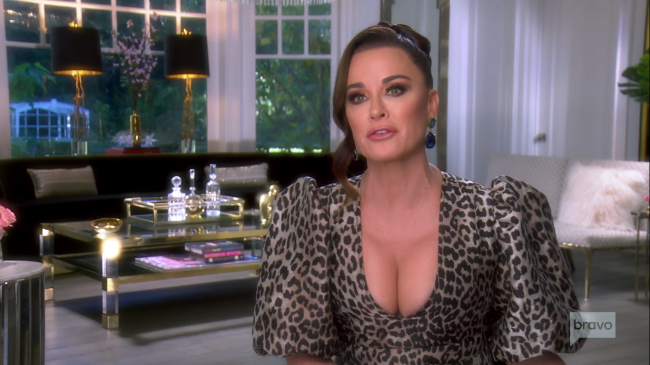 Garcelle's the first to arrive to meet Lisa Rinna for the Tahoe trip. That's awkward given their conflicting opinions of the state of their friendship. They left their sit down with drastically different conclusions about the future. Garcelle needs to pull Lisa aside at some point and set everything straight.
Kathy Hilton's never gone on an all girl's trip, so this will be a wild one for her. She's never been in this environment. Kathy, you have no idea what you're walking into. Welcome the the lion's den, but the glam version.
Kathy's f**king hilarious. What a fun vibe change for this group. I love all of the newbies, but Kathy's comedic energy is everything so far. She's this weird and wacky hybrid of Kyle & Kim Richards.
Most of the women seem unsure about the Tahoe trip until they see the house. It's the lavish and glam accommodations they're accustomed to. The only difference is the bears lurking on the ground level. Besides that, it's amazing.
BEARS HAVE ACCESS TO THE GROUND LEVEL. NOPE. NO. HARD PASS. Let's skip the bears being able to access the rumors. The second Garcelle heard the news about the bears, she immediately went up to the second floor.
Kyle is elated to have Kathy back in her life. The anxiety and sadness that came from their falling out is washed away. I'm not sure if being on the show together is the best option to keep the peace. We saw what the show did to Kim & Kyle. Will history repeat itself?
Kathy needs a fan to relax at night because she needs the hum of it. This woman KILLS me. I never thought Kathy would be so damn relatable, but here we are. I never want her to leave the show. Keep Kathy forever.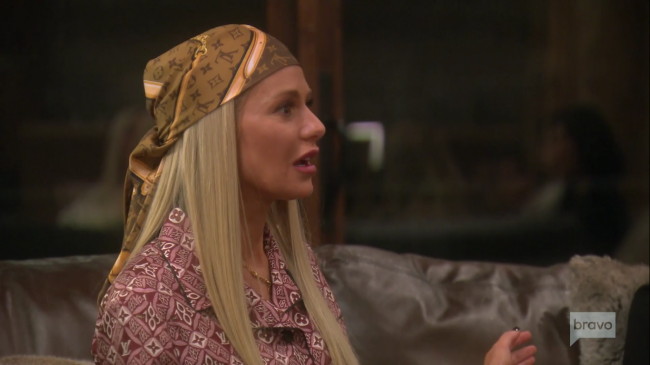 Kyle's new nose is doing a great job at adjusting to the travel. She's another Housewife that seems to be aging backwards. Whatever she's doing to achieve that needs to be kept up. However, her cooking skills could use some work. Burning the group's first dinner isn't the best way to start the trip.
Does Crystal come off as a snob to anyone else? There's something about the way she speaks about everything that makes me feel that. There's an arrogance present in most situations she's in that feels unwarranted. By that, I mean the weird little jabs she takes at everyone.
Dorit Kemsley suggests playing two truths and a lie, and Crystal sets the bar so high. Crystal reveals she worked at an escort agency which is highly unexpected. If she keeps surprising us like this, I might have to change my early opinion of her.
Erika's is annoying because she doesn't actually reveal anything. This game is quite a lot like her real life. So cold and so guarded. You have to left how she gives us literally nothing to work with. She's on this show why?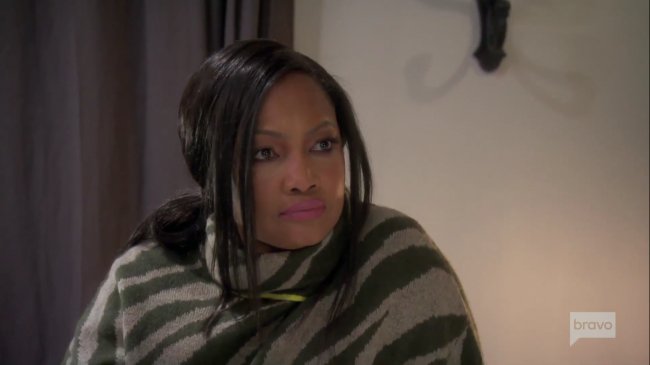 After the game that went absolutely nowhere, Garcelle heads to Lisa's room. They need to speak because they have two totally different versions of what went down.
Lisa felt good about the dinner with Garcelle, but Garcelle still isn't there yet. She saw a side to her longtime friend that she can't comprehend. If there's no trust, there's no relationship.
Lisa's suddenly downplaying her friendship with Denise which doesn't sound right. I thought they were close friends for like two decades. Why's that suddenly not the case? Lisa's trying to plead her case to Garcelle, but she's going about it the wrong way.
This situation isn't something that's going to wash away after a couple of talks. There's a deep hurt with this. Garcelle was blindsided by how cruel Lisa was in the crusade against Denise. Even though I wasn't on Team Denise last season, I'm able to recognize that. Nobody wants their close friend to jump ship and side with people who have it out for you. Garcelle is correct to remain guarded right now when it comes to Lisa.
Lisa can't promise she won't do anything to hurt Garcelle. Who says that as a friend? Garcelle is justified in her feelings right now. Of course she's going to want to stick it to Lisa. Her actions last season were sh**ty. Period.
Garcelle doesn't get that angry because she wants to avoid the angry black woman stereotype. How horrible is it that we live in a society that's built to make her feel that way. It's f**king awful. They agree to move forward which is the best possible outcome these two could've had.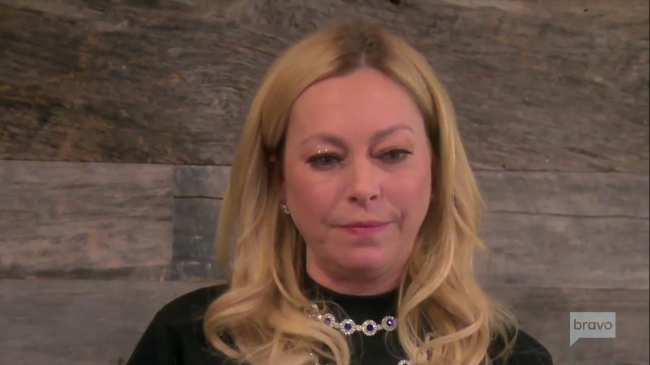 Kyle fills in Crystal about Garcelle not paying the charity donation. Obviously she was not coming from a place that was racially motivated. However, that doesn't change the way it was perceived by Garcelle. Her feelings are valid regardless of the initial intent. Thankfully Kyle sees that now.
Crystal tells Kyle & Sutton that stereotypes can hit you in a different way. Before she can continue, Sutton interrupts and says she's not talking about racial stereotypes. Crystals fires back saying it's easy for her to say that. There's no way Sutton's going to take this lightly.
Crystal asks if Sutton is the type of girl that "doesn't see color". Shots fired. Here we go. Someone please explain why in the hell Sutton thought it was a good idea to cut Crystal off and make it about herself. There's no room for that. Everything that Crystal says and does to Sutton moving forward is warranted. She made her bed.
TELL US – TEAM SUTTON OR TEAM CRYSTAL? SHOULD GARCELLE FORGIVE RINNA? WILL ERIKA ACTUALLY OPEN UP ABOUT HER LIFE THIS SEASON? ARE YOU ENJOYING THIS SEASON OF THE REAL HOUSEWIVES OF BEVERLY HILLS?
[Photo Credit: Bravo]