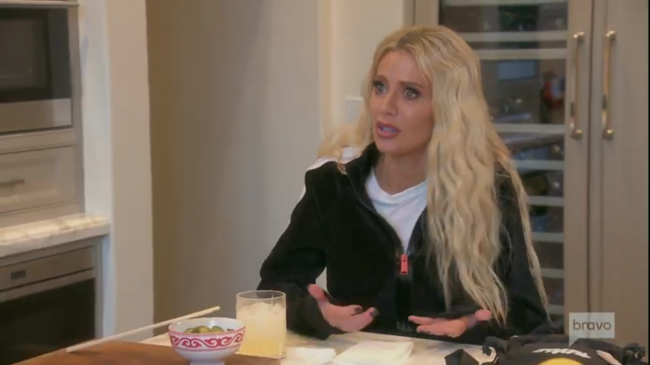 The Real Housewives of Beverly Hills is red hot this season. The Erika Jayne drama is driving this second half of the season. There's no end in sight. Give us more. Never let it end.
It feels like we're getting a lot more of Lisa Rinna's personal life this season. We're getting more of an intimate look at her family and home life. She focused on being messy for so long, and we didn't get the insight into her actual life.
However, she probably shied away from it because of people saying she exploits her daughters issues. Nobody wants to be accused of that from a bunch of people they don't even know. Eventually that barrage of hate really eats at you.
Lisa gets emotional watching Delilah Belle try on some of her old vintage dresses. This time together is a rarity now that the girls are always gone. Cute!
Crystal Kung Minkoff's going to host Lisa's launch party for Rinna Beauty. That's a little random, but she probably doesn't want to return to the scene of the ugly leather pants. That was an emotionally exhausting day for everyone involved. Although I have to say, I thought she rocked those pants. I never understand the backlash over those pants. Has Sutton Stracke ever seen some of the shit SHE wears?
Dorit Kemsley hangs out with Crystal and says she didn't think Kyle Richards' party was the night to pounce on Erika. She feels as if Garcelle Beauvais is consistently making little jabs at her. If Dorit would ever take the time to shut her lips, she'd have less of an issue from Garcelle.
Dorit's all up in arms about this issue with Garcelle. She doesn't think Garcelle has the guts to say it to her. Garcelle typically speaks her mind, so that feels off base. In fact Garcelle was the brave soul who called out Dorit's wishy washy behavior at the dinner. Dorit totally flipped on what she was saying when the group met behind Erika's back. It was GARCELLE who was willing to hold Dorit accountable for what she said about her friend.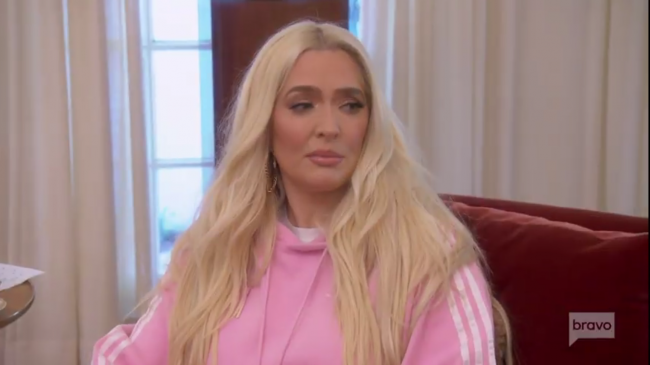 Erika's trying hard to adjust to her new life as a single woman. There's a lot she's not used to doing for herself. Without the money from her marriage to sustain her, things are looking a lot different.
Lisa stops by Erika's for a small celebration for Kyle's birthday. She may be on a budget, but she was still able to procure some type of Walmart style cake. Yum?
Lisa tells both of them about Sutton & Dorit not asking the questions they actually had for Erika. This leads to Erika wanting to know exactly what they wanted to say to her face. Erika's pissed hearing about Sutton's fear of her own reputation being damaged because of Erika's troubles.
Sutton's desire to remain in high society is forcing her to turn her back on her friend. As of now on the show, there's nothing that proves Erika had anything to do with Tom Girardi's alleged actions. So it does feel like quite the low blow for Sutton to turn on her "friend" because of image based bullshit.
Erika further elaborates about when she first learned about Tom cheating. After some insightful words from Yolanda Hadid, she gathered the courage to check Tom's phone. Unfortunately for Erika, she opened Pandora's box. Everything was there. All of her fears were validated in that moment.
After that Erika ramped up her professional aspirations to secure a solid financial future for herself. It seems like she always knew somewhere deep down her marriage was doomed. Those are not the actions and thoughts of a woman secure in her marriage. There was always going to be a point where she left her life with Tom behind.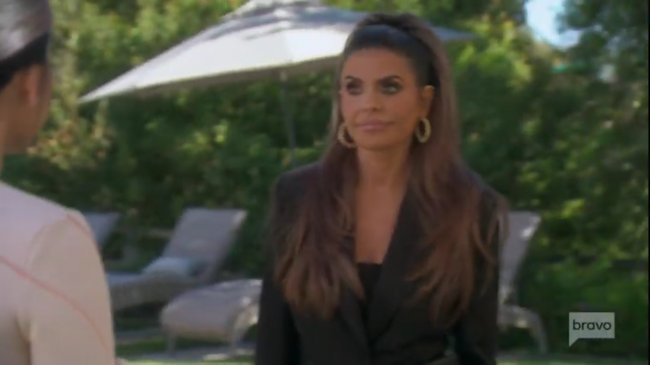 The setup for the Rinna Beauty launch party is STUNNING! Crystal totally knocked it out of the park with this. She can put a PARTY together!
Sadly for Lisa, this might be one of the worst times to launch because of the pandemic. She's a hustler though, so she's determined to make it work no matter what. How appropriate is it for Lisa to FINALLY launch her own lip kits? Lisa Rinna is LIPS. Her lips are iconic and possibly even more famous than she is. It's about time she finds a way to capitalize on it.
Erika's seeing the entire group for the first time following the interrogation dinner. She sends a message to everyone by ordering a drink called "no apologies". Message received. Loud and clear.
Sutton thinks she might have overreacted to her first set of comments about Erika. However that doesn't mean she's entirely changed her tune on Erika. There's still so many unanswered questions regarding the allegations about Erika & Tom.
Dorit confronts Garcelle at the party about the things bothering her lately. She thinks Garcelle's making many jabs about her over the last several months. It feels like she's taking it too far by calling Garcelle a bully. Calling someone out and holding them accountable doesn't make them a bully. What is Garcelle doing that's any different than what anyone else is doing? Girl please.
Dorit must've realized how boring she's been all season. It's never too late to find a pulse and come alive. I have to appreciate her random attempt to stop fading into the background.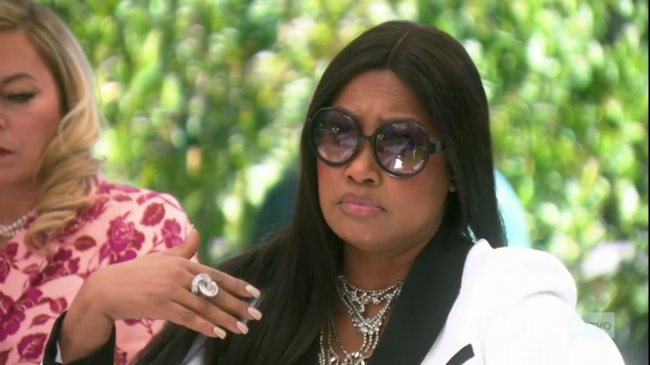 Garcelle isn't wrong for calling Dorit out at Kyle's dinner. Dorit chose to go back on everything she said. She probably never expected to be called out on her own flip flopping actions. Stop throwing around the word bully over petty shit.
Kyle's smirk when Garcelle reads Dorit for going on and on is EVERYTHING. The Dorit talks to much narrative is not a new one. Perhaps if more people continue to call it out, she will learn to dial it back a bit.
Garcelle says she feels like an outsider in some ways in this group. She doesn't know where she stands with everyone right now. We have to love the flashbacks though over everyone calling Dorit out for talking too much. Almost everyone in the group thinks that.
Dorit brings up observations about Garcelle picking a fight with various moments of the group. When Dorit brings up Garcelle's accidental moment with Erika, she snaps saying, "fuck you with that". She says fuck you about four times before storming away from the table. Everyone's jaws are on the floor because we haven't been accustomed to that side of Garcelle. Dorit really thought she had some special against her by bringing that up.
Garcelle decides to stick around at the party if they can ACTUALLY talk things out. It feels desperate for Dorit to keep bringing it up. She needs something to stick to, so she can have a moment. Despite putting together iconic looks, what else is Dorit doing this season? Someone wants to keep her diamond.
Sutton tries to say something, but Erika snaps at her for worrying about her reputation and seeking legal opinions. Sutton doesn't want Erika taking her problems out on her. The small town mentality of Sutton isn't sitting well with Erika. Not going to happen.
Dorit keeps taking the fight with Garcelle in circles and nothing is getting accomplished. Something tells me the beed between these two is far from over. Garcelle's going to keep Dorit in check for the rest of the season.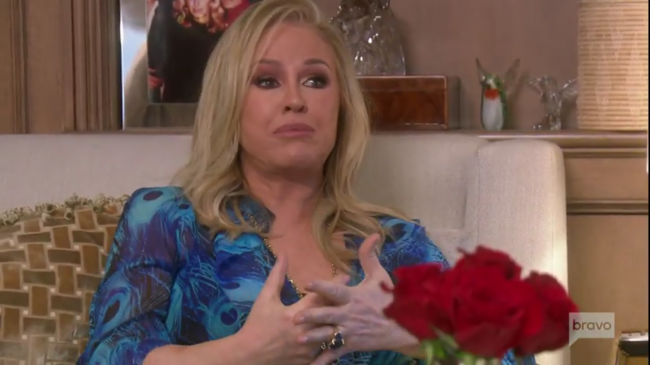 Kathy Hilton shading Dorit for creating looks in her confessional is so funny. Please don't hold back. Kathy is the ultimate Queen of this season. She's also insanely intimidating. I'd be terrified to go toe-to-toe with her.
The topic of Kyle's former TV show American Woman comes up which was a source of contention for she and Kathy. Their relationship is in a much better place, so discussing this might go left. This show was supposed to be a love letter to their mother, but Kathy is vehemently against it. She doesn't like that Kyle went forward with the show without talking to her first.
Kyle says Kathy's off base with some of her comments about the show. A lot of the observations she was making about the show appear to be untrue. Kyle tries to defend herself about it, but Kathy's not changing her stance.
Kathy tries to tell Kyle that Kim Richards never said anything negative about it. Obviously Kyle doesn't believe that. Have these three ever been on good terms at the same time? It's shame they've missed out on so much time together over the years.
It's great for Kyle & Kathy to be in a better place in the present though. It caused Kyle so much inner turmoil being on the outs over petty shit. They both hate how much time they missed out on. Both of them break down in their confessionals while discussing the long time rift they had.
TELL US – TEAM DORIT OR TEAM GARCELLE? IS SUTTON RIGHT TO BE CONCERNED ABOUT HER REPUTATION? ARE YOU HAPPY TO SEE KYLE & KATHY ON GOOD TERMS? ARE YOU ENJOYING THIS SEASON OF THE REAL HOUSEWIVES OF BEVERLY HILLS?
[Photo Credit: Bravo]