Joe Gorga wants out. He wants to walk away from this show. At this point, he can't take any more put-downs from his sister Teresa Giudice. This is to the point that Andy Cohen practically demands that Tre make things right.
Joe and Teresa have a conversation backstage about what's going on. Joe says if Louie Ruelas goes out on the stage then he must be a bitch as well. I mean, that's a fair point. All of these men are on this show, so they are all in the same boat.
After learning that Tre and Joe are screaming at each other, Andy Cohen heads backstage. Joe tells him that he is quitting. He doesn't want to be demeaned in this way anymore.
In the meantime, Jackie Goldschneider makes a plea to Jennifer Aydin to be a better friend. When Tre's around, Jennifer's a different person.
Tre wants her brother to tell Margaret Josephs to shut the fuck up. However, before that can go any further Andy interjects. Margaret bringing up the rumors was never the real issue here. Tre and Louie were always going to sit at this reunion and answer the same set of questions. That's what's getting lost in the shuffle here. One could argue that what Margaret was doing was giving him a platform to tell his side. However, Andy lets everyone know that regardless of that, it was always going to be a reunion topic.
Melissa Gorga shows up backstage and tells Joe not to let Tre piss him off. I love watching Andy play a mediator with this family. He has a lot of love for them, and he just wants things to finally die down between them.
Let's Talk About Dolores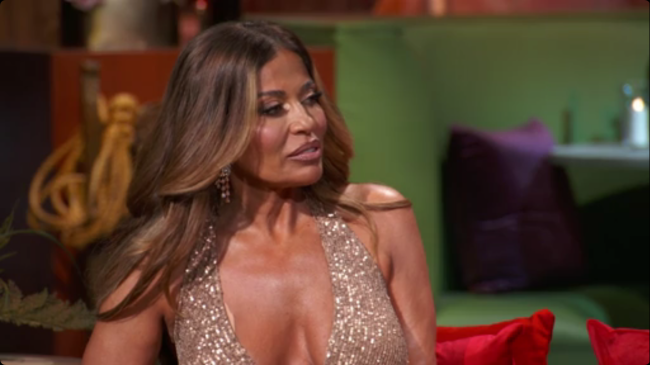 Dolores Catania's mother's finally doing a lot better. She's putting in the work to live the lifestyle she needs to survive. Hopefully, she's on the path to a long and happy life.
FRANK CATANIA IS LIVING WITH DAVID PRINCIPE. That's so damn weird. How does that work?
All of the women have met Dolores' new boyfriend, and they think he's great. This sounds like a much better match for Dolo than the doctor that doesn't make time for her. Finally, someone that can give her the attention she needs.
David's dating one of Louie's exes which is odd to me. This sounds opportunistic. Is David trying to stay in Dolores' orbit or something? How does that even happen?
Jackie's Harrowing Journey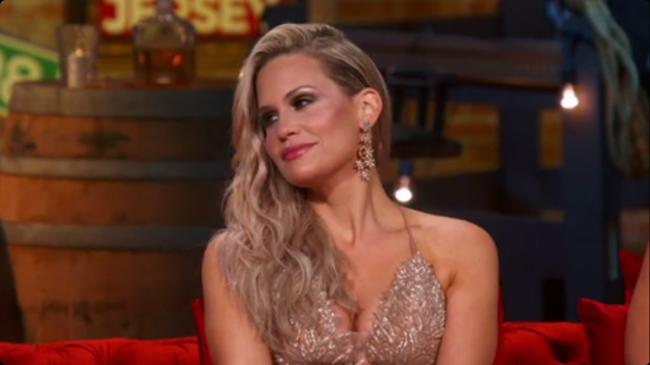 Jackie's doing much better in her recovery. She's out of the danger zone, but it's still a struggle. She's gained weight since the season ended, and it's been a lot on her.
This isn't something that's going to be solved overnight. Jackie's putting in the work, but there's much more to be had. She didn't want to go the inpatient treatment because it would take her away from the kids. That's understandable because that could do more harm than good.
Jackie and Evan Goldschneider are going on a trip that's nearly a week in length. This is the first time she's ever gone away for any period of time. A huge step for someone who has gone on the journey she has.
Jackie reveals she's lied to Melissa and other friends so they would have the illusion that she's eating. This went further than anyone truly realized. This is something that she wouldn't even want her husband Evan to know. It was hard for her to dive into this on camera, but she might change some lives with this. This is the type of topic that could help someone watching at home that's also struggling.
Teresa says she takes back her body-shaming comments about Marge. She claims she never had any intention of insulting her. I don't know how true that is, but this is Tre's world, and we're just living in it.
Marge claims she never dug into Louie's past because it was stuff readily available in the press. DUH. Everyone with a social media account was able to watch the video of Louie. It was always out there for everyone to see. Let's drop the narrative that Margaret pulled this rumor out of her ass. '
Hypocrisy And Backstabbing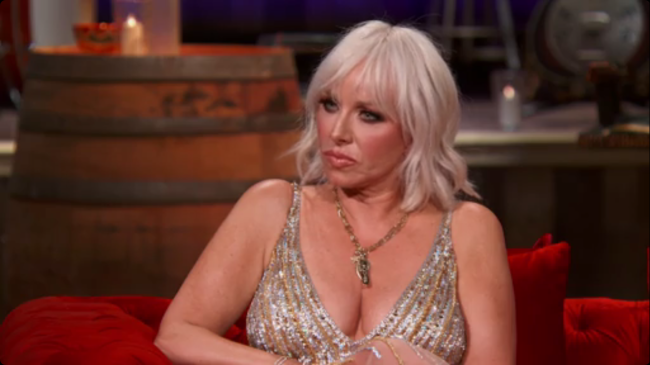 Jennifer owning the affair at the moment was a shocking sight to see. I never expected her to openly admit that Bill Aydin really had an affair. However, Bill never relayed his feelings about his wife confirming what Marge said. It seems though that Bill's finally owning what he did. Hopefully, their marriage can survive.
Marge said she learned about the affair before Jennifer got on the show. People in Bill's office were talking about his indiscretion. This was something seemingly widely discussed.
Jennifer said she knew this could come out since she became a public figure on the show. She agreed to deny it if it came out on the show. This isn't what she wanted to do though. She knew on some level that she'd eventually own it and become stronger as a result.
Jennifer pulls out posters full of Instagram receipts showing why she and Melissa got into their spat. If you follow it the way Jennifer's laying it out there, it makes sense. You have to be on Jen's side with this one. Melissa's trying to justify herself here, but what Jen's saying has merit and receipts to back it up.
Marge says Jennifer always blames women for men's behavior. Melissa's confused because Jen is coming at Marge for something that her own husband was doing. I get where people could find hypocrisy in this. That being said, I don't think it's the same. I feel like it's more of a situation where she was triggered by a cheating woman. She has zero love or compassion for "the other woman".
Andy can't take any more of these women bickering over one another and stands up telling them to shut up. Classic! He's done with the chaos of this reunion.
TELL US – TEAM JENNIFER OR TEAM MARGE? SHOULD JOE GORGA BE IN HOUSEWIVES ARGUMENTS? TEAM TERESA OR TEAM JOE? 
[Photo Credit: Bravo]