Jacqueline Laurita was one of the OG's on Real Housewives of New Jersey. She was besties with Teresa Giudice. For a while, at least. Here are some of Jacqueline's best looks over the years.
The Jersey Way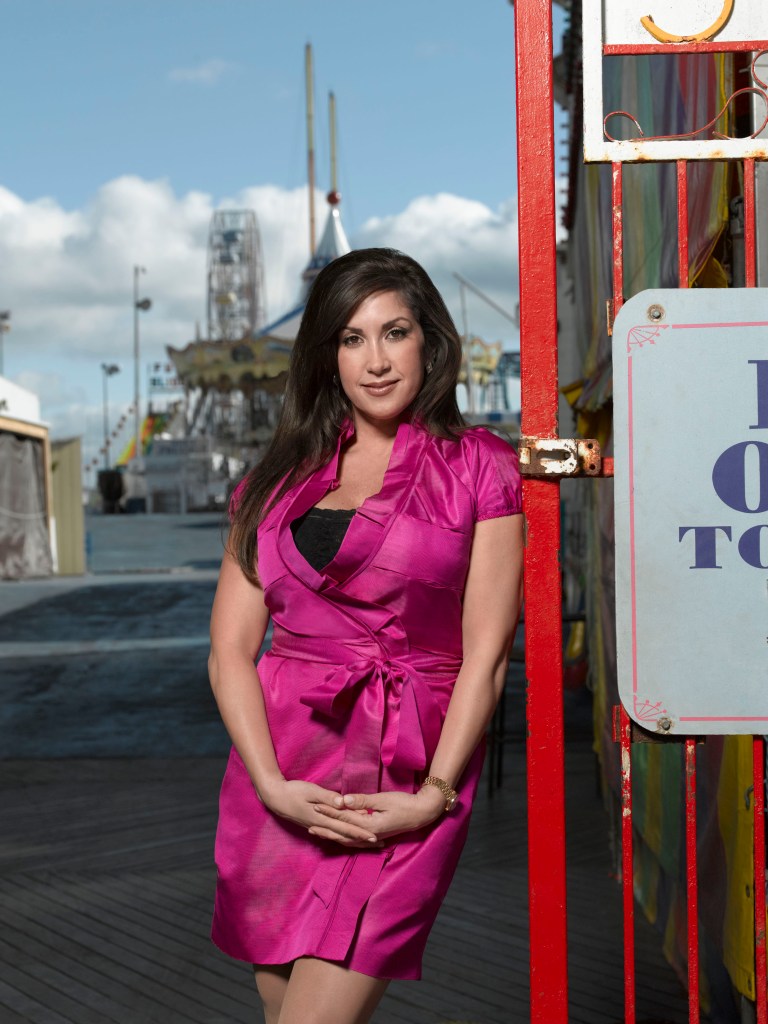 Jacqueline served up a fashion moment in this bright fuschia mini-dress at the photo shoot for Season 1. The wrap-style dress features a bow at the waist. Jacqueline wore a lacy blank camisole under the dress. She kept her look simple, with just earrings and a watch as accessories. Before we finish our trip down memory lane, Jacqueline will be sporting more glamorous ensembles. But I miss when life was less complicated. Before Jacqueline's close friendship with RHONJ star Teresa exploded.
Flower Power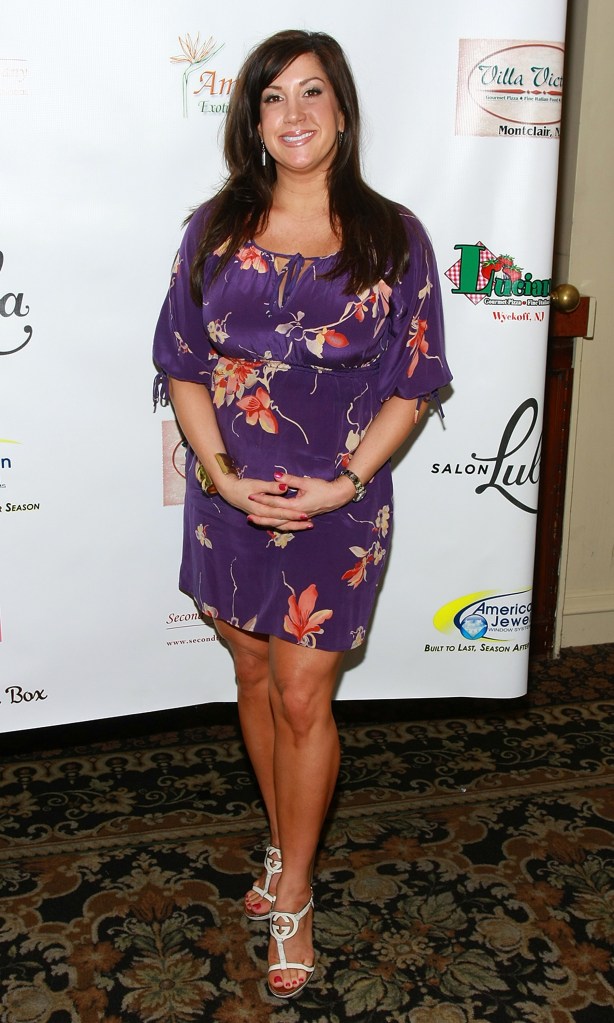 In 2019, Jacqueline attended a fundraiser in this floral mini-dress. This purple design featured an empire-waist silhouette, a keyhole neckline, and peasant-style sleeves. Jacqueline accessorized with a gold cuff bracelet and earrings. For shoes, she chose a white t-strap sandal. Her toes and nails matched with bright pink polish. Even though she was new to being in front of the cameras, Jacqueline was already learning to serve up a complete look.
Having The Blues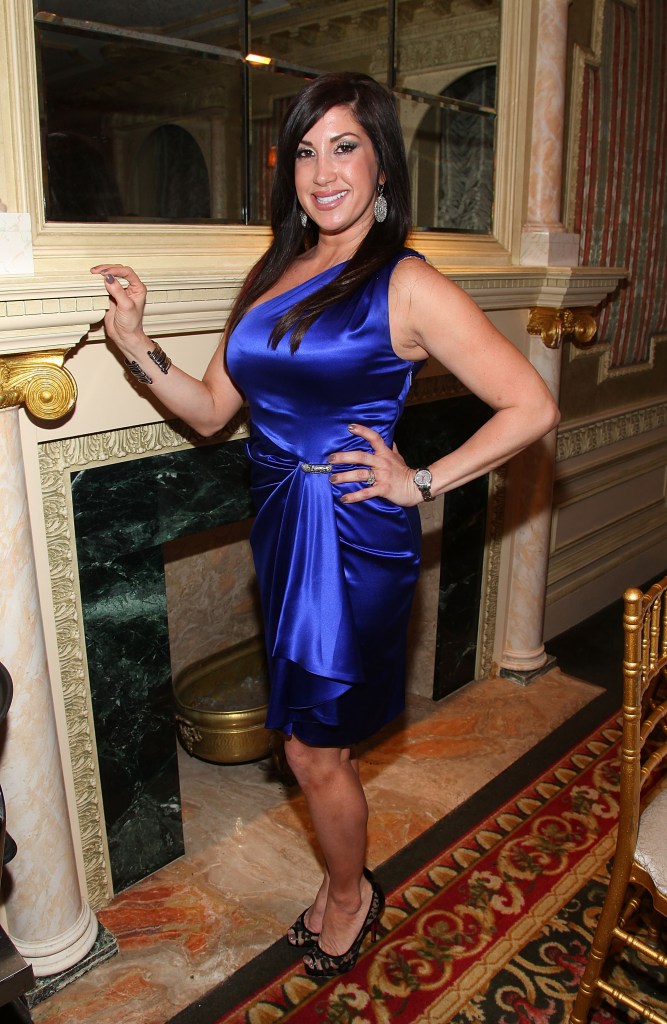 This Real Housewives star took her fashion to the next level. In 2010, Jacqueline attended the Season 2 premiere party. Jacqueline is married to Chris Laurita, co-star Caroline Manzo and Dina Manzo's brother. The family ties run deep in this franchise. Jacqueline stunned in a royal blue one-shouldered mini-dress. The dress has a pleated bodice, with a sparkling silver dress brooch. Jacqueline added some glittering silver statement earrings and black peep-toed pumps to cap off her look. Magnificent!
Eye-Catching Details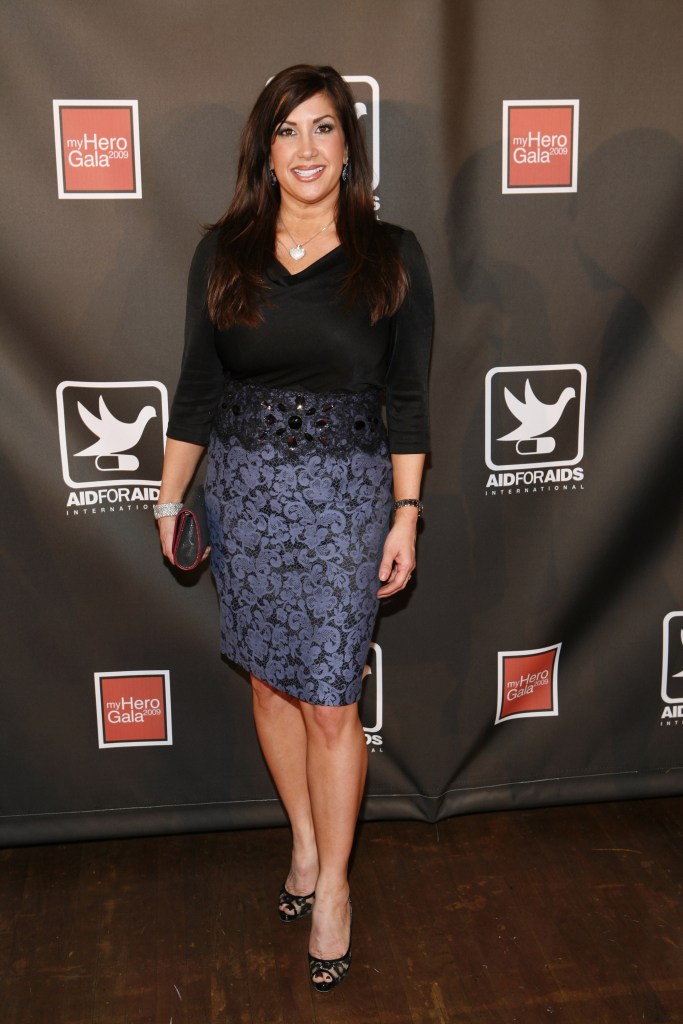 The RHONJ star wasn't afraid to use some embellishments on her outfit. Here Jacqueline sported a mini-dress with a black and paisley print skirt. The bodice is black with a simple v-neck. Now let's chat about the eye-catching part of the ensemble. A black lace overlay under the bodice features a design comprised of onyx and red gemstones. Jacqueline paired some black peep-toes pumps with a black and red clutch. She completed her look with dangle earrings and a heart-shaped silver necklace.
Lovely In Leopard Print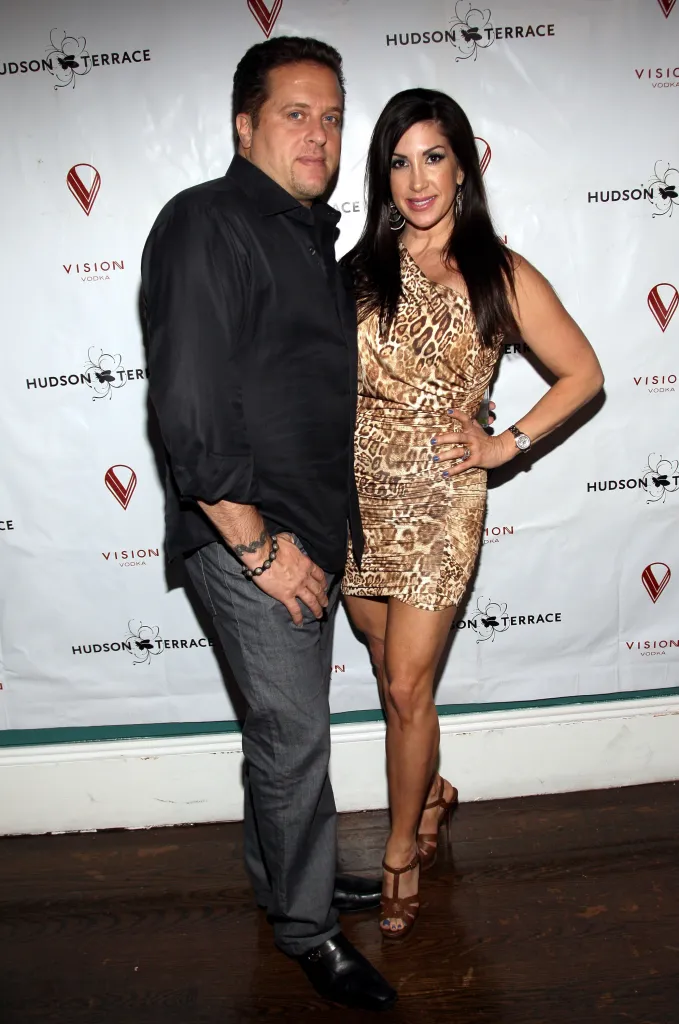 In 2011, Jacqueline and her husband Chris stepped out to support RHONJ co-star Melissa Gorga's single. Remember back when Melissa was working on her singing career? Giving out those Jersey vibes, Jacqueline wore a leopard print mini-dress. The one-shouldered dress featured ruching, showing off her curves. She added a pair of t-strap heels to complete her look. Jacqueline wore minimal makeup and a simple pair of silver circular earrings. Jerseylicious!
That Old Black Magic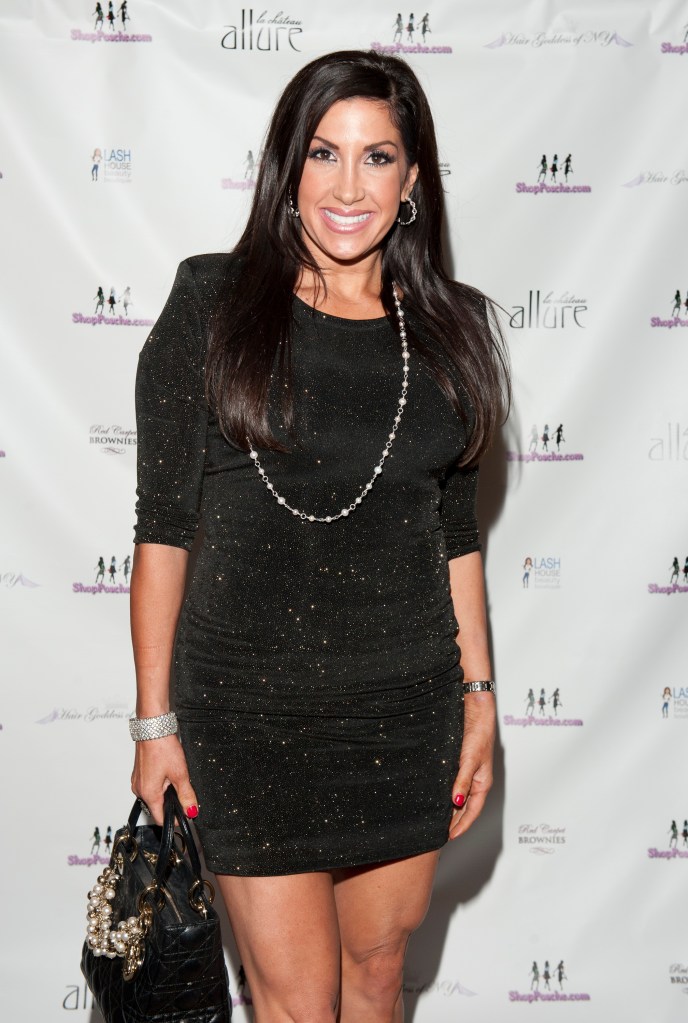 Jacqueline attended the Posche fashion show in 2011. There was certainly never a dull moment there as RHONJ fans may recall. She wore a sparkling black and silver mini-dress. Her outfit had structured shoulders and ruching in the skirt. The reality tv alum wore an opera-length silver and pearl necklace. She rounded out the look with a silver bangle bracelet and circular silver earrings. Jacqueline carried a purse with pearl embellishments. Score another fashion win for Jacqueline!
Red-Hot In Red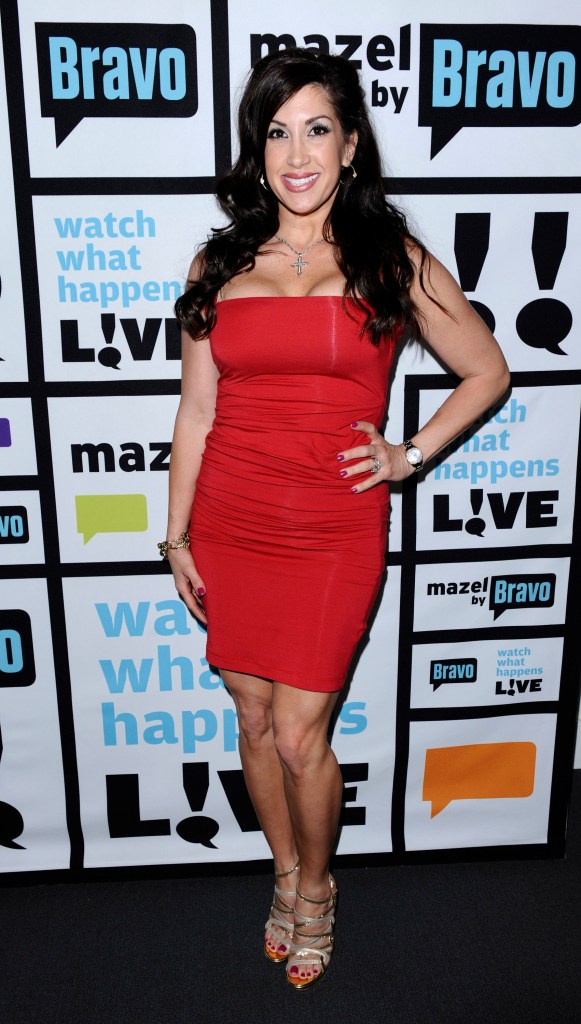 When Jacqueline appeared on Watch What Happens Live, she came ready to slay the fashion game. She wore a sultry strapless red mini-dress for the show. The ruching detail called attention to Jacqueline's curves. She accessorized her outfit with a cross necklace, delicate hoop earrings, and a gold bracelet. For shoes, the RHONJ star selected a pair of gold and silver sandals. Jacqueline's nails and toes featured a pop of fuchsia. Another memorable look from Jacqueline.
Cool And Casual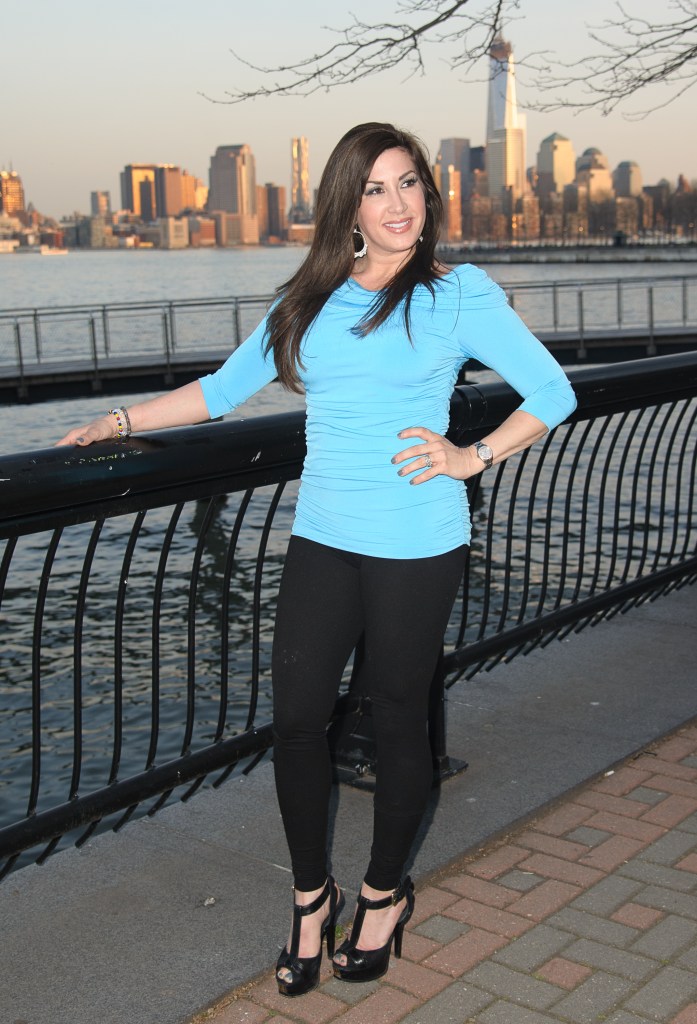 Jacqueline looked lovely in this soft pastel blue blouse. She paired the ruched blouse with a pair of black leggings. She also rocked a pair of t-strap heels. Jacqueline used light blue polish on her nails and toes. She also opted for a pair of large silver hoop earrings. As for makeup, Jacqueline decided on a more natural look with a soft pink lip. This is one of my favorite looks. The RHONJ star looked casual, comfortable, and stylish in this ensemble.
Sexy And Sophisticated
During the photo shoot for Season 5 of RHONJ, Jacqueline looked glamorous and elegant in this hot-pink mini-dress. The dress features a plunging v-neck and ruching from the bodice down to the hem. Jacqueline selected a pair of strappy gold sandals with heels to complete her look. She elevated her look with silver dangle earrings and silver bracelets. Jacqueline's hair was styled in soft waves, which I think is perfect for her. She rocked a bright pink lip to complement her ensemble.
Jersey Proud
In 2013, Jacquline rocked this look at a party in New York City. She donned a black shirt and brown leather mini-skirt. Jacqueline wore black tights, black boots, and a brown leather jacket. She selected an opera-style length silver and black necklace and carried a black purse. Season 7 would be Jacqueline's last on RHONJ. She left after her friendship with Teresa fell apart. After years of silence, the two former friends reconnected. Miracles do happen!
Jacqueline's sense of style became more glam as the years went on. But she still managed to maintain her Jersey vibe and put her own stamp on her fashion choices.
TELL US- IS JACQUELINE THE MOST FASHIONABLE RHONJ STAR? IF NOT, WHO IS? WHICH LOOK OF JACQUELINE'S IS YOUR FAVORITE?
[Photo by: Charles Sykes/Bravo]