It's hard to believe we're only through with two out of three reunion episodes for Real Housewives of New Jersey. Somehow, it feels like this trainwreck should've crashed by now. The entirety of Season 13 either feels like the same episode on a loop. We're getting Teresa Giudice's delusion, Luis Ruelas's red flag of a face, and the Gorgas desperately trying to clutch onto a Bravo contract every week. At this point, make it stop.
Bravo premiered the second episode of the RHONJ reunion which was just as vitriolic as the first. Even so, we still have an entire episode featuring the RHONJ HouseHusbands to sort through. It's been a long and messy season that's perfectly exemplified by this trainwreck of a reunion. Truly, you have to feel for Andy Cohen for trying to referee this mess. Here are five of the main takeaways from Part 2 of the RHONJ Season 13 reunion.
Melissa and Tre are off the rails
Melissa Gorga and Teresa spend so much time at the reunion exchanging back-and-forth digs that it's barely worth it to unpack it all. We picked up the episode with Tre doubling down that she believes that Joe Gorga and MelGo were, somehow, responsible for her going to jail. Andy, correctly, pointed out that Joe Giudice is really the one to blame, but have we ever known Tre to listen? It got nasty with MelGo calling out Tre for committing mortgage fraud and reading alleged texts from Jacqueline Laurita.
Dolores Catania's reaction was the only appropriate one. "Sleep with one eye open," Dolo told MelGo about messing with Jacqueline. "This is bad for you, Melissa."
Tre's go-to line at the reunion, as usual, is to call out Melissa for needing her for a storyline. Somehow, it turns into the two sisters-in-law telling one another to shove the "namaste" up their "a-holes," which just epitomizes how petty this is. Melissa also tried to make a moment out of calling Luis the new "b-tch boy" for wanting to be a part of the show's drama. Truly, I couldn't be more bored with the Melissa and Teresa of it all and this reunion episode solidified that.
BravoLuver1234 has entered the chat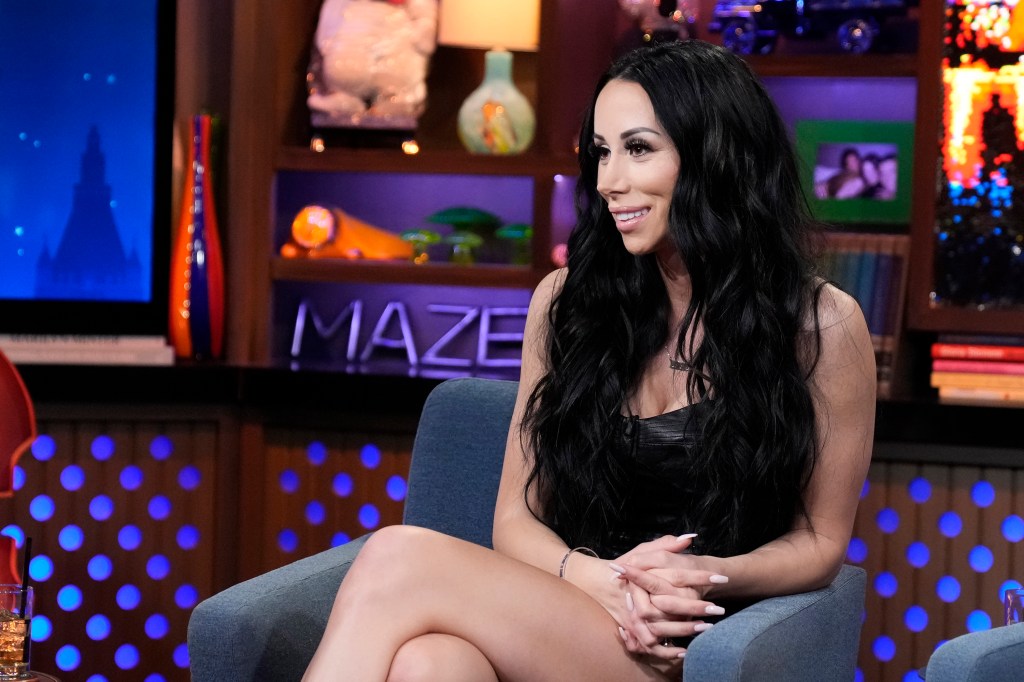 Newbie Rachel Fuda had quite a segment in this part of the reunion. She talked about adopting her stepchild and how the process was finally complete. Andy brought up that her son Jayden's birth mother had been speaking to the press, and Rachel dropped the bomb that Luis and Bo Dietl (Luis's private investigator) were the ones to track her down. It's a topic that's sure to be discussed more once a, newly hairless, John Fuda gets on stage, but it's clear the Fudas have joined team #CancelLuis.
Rachel and Jennifer Aydin also had a fun little exchange about the nose job shade. Now this, my friends, is the drama that Real Housewives is all about. It comes out that Rachel claimed to Jennifer that, before being cast, she didn't watch much of Real Housewives of New Jersey. Jennifer, on the other hand, screams out BravoLuver1234 — Rachel's alleged fake Instagram account for following all things Bravo.
"She'll run out of gas in a second," Andy said about Jennifer when Rachel tried to make the host make Mrs. Aydin stop talking. Jennifer is an icon, a legend, and my problematic fav. Rachel is also lowkey iconic for having a burner account for Bravo. I doubt she's the only star to do so.
It's hard not to feel Andy Cohen's pain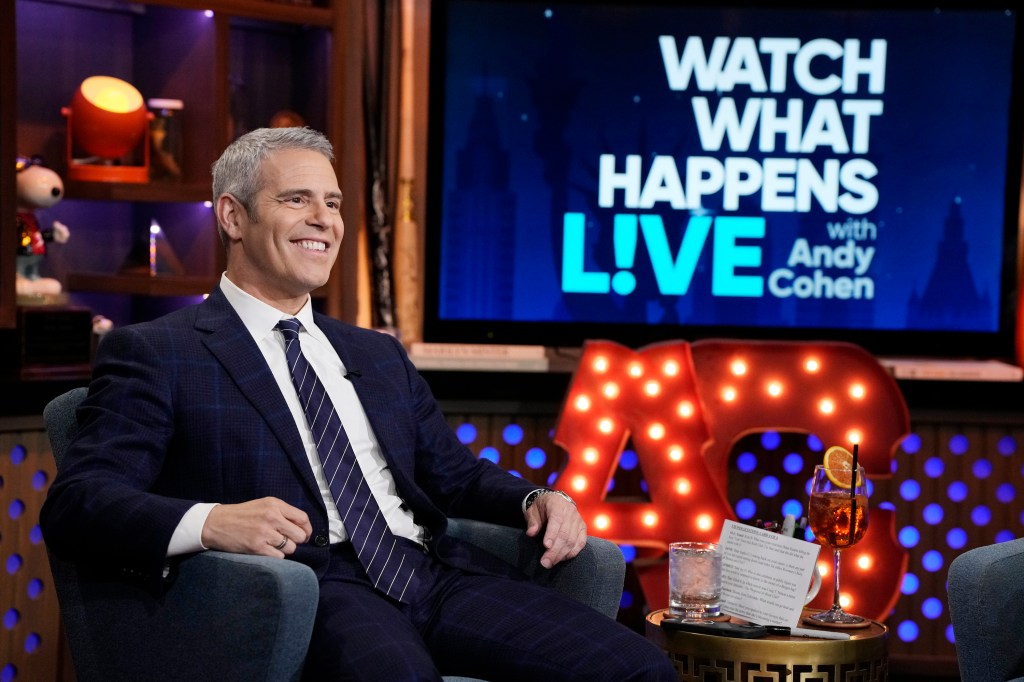 The biggest takeaway from Part 2 of the reunion is that Andy Cohen is tired. He's sick of playing therapist to Teresa and the Gorgas when nothing ever changes. Andy repeatedly has to scream over the women, who are screaming over one another, in an attempt to steer the conversation. "You guys are like f–king kindergarteners," Andy said. "You don't grow, you don't evolve." No lies were spoken.
At the end of the episode, Andy doesn't even get a break. He has to prepare for the husbands to come out, which will undoubtedly add more fuel to the fire. He approached both Luis and Joe Gorga separately before they got on stage to beg them not to get into a physical fight. "I'm the first line in there and I'm going to get the sh-t beaten out of me," Andy said to Luis about a potential fight. The only time Andy smiled was when Jennifer Fessler, one of the "nice Jewish girls" on the show, told her story about James Gandolfini. This man needs a long vacation after this reunion.
Danielle was bamboozled by a Boogawolf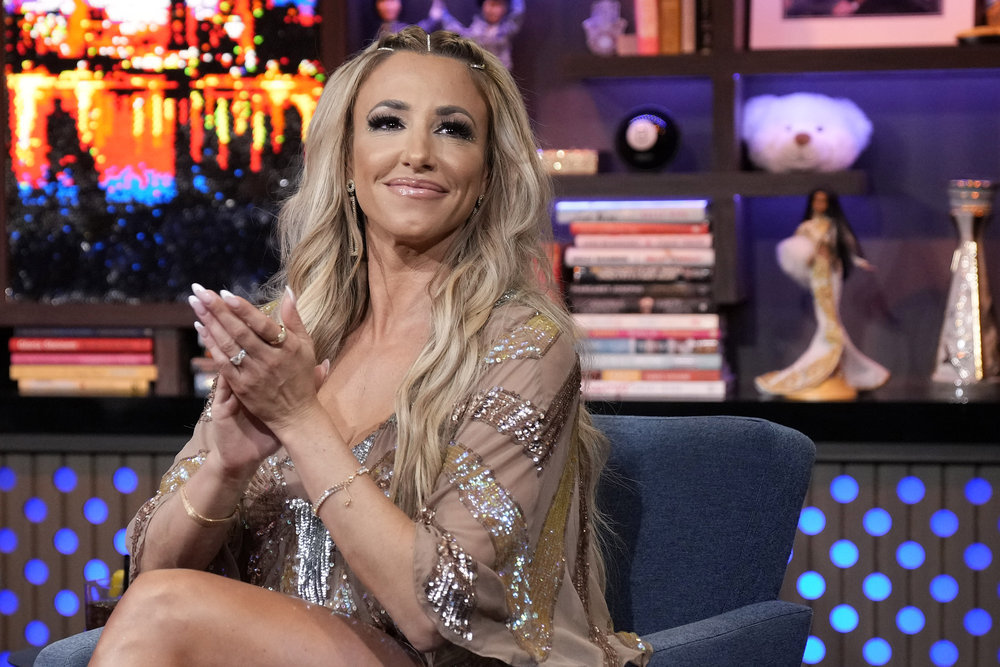 The rumor started by Margaret Josephs's old friend Laura Marasca Jensen involving MelGo allegedly cheating had to be discussed. Marge got into the breakdown of her friendship with Laura, which she claimed had to do with the show. The biggest bomb dropped by Marge was that Jennifer had already told Melissa the cheating rumor long before filming. That means that she allowed Danielle Cabral to believe that Melissa had no idea and that she had a responsibility to confront her about the rumor on camera. Danielle, while on stage, was in a state of shock.
Jennifer Aydin gave a half-hearted apology if it "came across" that she and Tre had set up Danielle. Danielle was firm in saying she didn't feel like she was set up. "I choose to believe that I'm nobody's pawn," she proclaimed. However, when she was backstage speaking to her husband, her microphone caught her whispering the exact opposite. "They set me up," she said defeated. I smell trouble amongst Danielle and her new RHONJ friends next season, and boy am I welcoming whatever new, light-hearted drama this show has to throw at us.
The alleged evil of Luis and Bo Dietl
We'll have to wait until next week to see Luis attempt to explain his reasoning for hiring a private investigator to dig up dirt on his friends. However, his co-stars had plenty to say about it beforehand. Tre tried to deflect the topic back onto Margaret, who often is brought gossip from various sources. In general, Tre ended up looking worse by saying Marge can't afford to hire a private investigator to do her digging like her new husband. "So all you have to do is have money to be more evil?" Melissa explained. Chills.
A lot of accusations were thrown in Luis's way in this episode aside from the Fuda family drama. Margaret brought receipts that allegedly proved Luis had called her child at work and threatened him over the phone. Frank Catania also claimed that Luis shut down the company that little Frankie was working for and ghosted their son without a job. Luis doesn't have many people riding for him besides Tre. Even Dolores was scared of all the accusations being thrown around and asked to be removed from the Bo Dietl narrative. Smart woman.
"There have been such angry angry arguments in this show and it has never ever gotten to the point it's gotten to right now," Frank Sr. explained backstage. "The only thing different is Luis." Gear up, Jerseyheads, we only have one more week of this chaos to make it through.
Real Housewives of New Jersey Season 13 concludes Tuesday, June 13 at 8/7c on Bravo.
TELL US – WHAT DID YOU THINK OF PART TWO OF THE REAL HOUSEWIVES OF NEW JERSEY REUNION? ARE YOU EXCITED TO SEE LUIS TRY TO EXPLAIN HIMSELF?