While filming for Season 11 of Vanderpump Rules has begun, the cast is still mired in the aftermath of Scandoval. Rachel Leviss, whose affair with Tom Sandoval rocked the reality TV world, hasn't been filming with the cast.
The drama brought back some familiar Pump Rules alums. Jax Taylor and his wife, Brittany Cartwright, weighed in on Sandoval and Rachel's affair. And Kristen Doute returned and filmed a scene with Ariana Madix for Season 10.
Jax, Kristen, and Brittany are headed for a spin-off. So, what other Vanderpump Rules spin offs would Bravo fans like to see?
Viva Las Vegas!
Let's take it back to the beginning. Maybe we can meet a young bunch of servers and bartenders at Lisa Vanderpump's aptly named Vanderpump Cocktail Garden in Vegas. A new crew of up-and-comers could bring back the greatness of Pump Rules' early seasons. Before Scandoval seemed to fracture the cast.
It is a sexy location in a very sexy city. This concept has so much potential. I love the idea of the franchise expanding its cast. And it's VPR crossover possibilities.
Try It, Toms!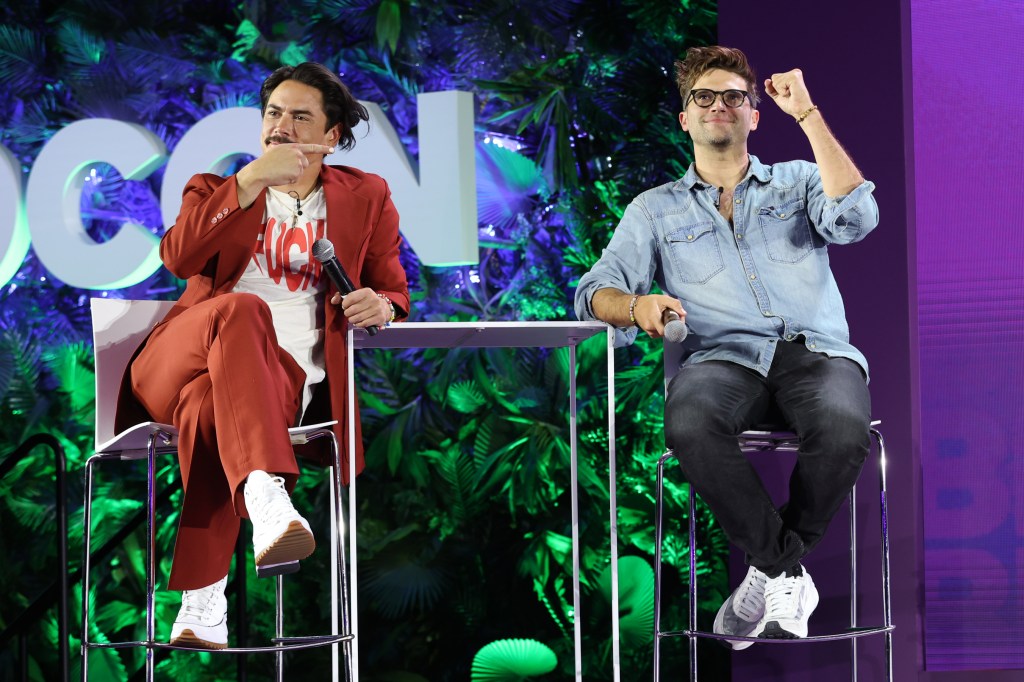 Sandoval and his toxic bromance with bestie Tom Schwartz have been… a lot. Schwartz defended Sandoval even though he knew about his affair with Rachel. Yet Schwartz didn't tell his other friend, Ariana.
I think we should team up with these buddies to try some actual jobs. I know that Schwartz had a panic attack when he had to bartend but bear with me.
Let's put this duo on a farm during one episode. Or washing windows on a high-rise building. After they get their hands dirty, Tom who performed better wins some money for a charity. After all, these Toms should be giving back after behaving so badly.
It's Charli's World
Charli Burnett was Rachel's ride-or-die during Season 10. She took Rachel's side during Katie Maloney's divorce trip to Lake Havasu.
This firecracker was never afraid to speak her mind. Charli told Rachel that she was inconsiderate of Katie's feelings when she kissed Schwartz. And during the Season 8 reunion, she called Jax "retired."
Her spunky personality earned Charli a full-time role on Season 11 of VPR. Although we don't know if Charli decided to return after the drama of Scandoval. She regretted supporting Rachel.
"I am Ariana's friend and I'm very upset with everything that's going on. So, I feel like filming next season would be very, very weird and really stressful," she explained.
Maybe it is time for a spin-off centered around Charli and her friends. The SURver has a sassy personality that viewers would embrace. It would also be fun to follow her on auditions for acting roles. She deserves a chance to shine.
Something About Her
Ariana and Katie's upscale sandwich shop is scheduled to open shortly. And it already feels like it will pummel their competition. And yes, I am referring to their exes' bar, Schwartz & Sandy's.
The ladies have worked hard on their new establishment. The shop has charming, Parisian vibes. Besides offering a delicious sandwich, it invites customers to linger and enjoy their food.
Katie and Ariana sold Something About Her merchandise after Scandoval broke. And they brought in some cash to invest in their business. Pumps Rules fans are clearly behind this enterprising duo and their vision for their business.
Setting a spin-off in Something About Her would certainly bring in viewers. Of course, Katie and Ariana would also film as they run their business. And we would get to know their employees, too. This series could be a delectable home run.
It's All About Hippie
James Kennedy was sad when he lost the true love of his life, puppy Graham Cracker. When his engagement to Rachel ended, she took custody of the pup. After all, Graham was a graduation gift from Rachel's mom in 2018.
Rachel's mother, Laura Leviss, told Entertainment Tonight that Graham "bit me to the bone." While Rachel was in a mental health treatment center, Graham was given to California Doodle Rescue. "My daughter nor I ever dumped Graham and want nothing but the best for him," Laura explained.
Vanderpump Dogs took responsibility for Graham, and he was reunited with James in Lake Tahoe. Now Graham has a new leash on life, and a new name, too. The pup's new moniker is Hippie, which is adorable.
It looks like James may be the number one guy in the VPR group. Perhaps it is time for a spin-off that follows the adventures of James, his sweet girlfriend, Ally Lewber, and Hippie. Let's learn more about Ally's astrology studies and follow James on the road. With Hippie along for the ride, of course.
TELL US – WHICH SPIN-OFF WOULD YOU LIKE TO WATCH? DO YOU HAVE ANY OTHER SPIN-OFF IDEAS?
(Photo by: Nicole Weingart/Bravo via Getty Images)