Let's face it. Many of the mothers on reality television are setting a poor example for their kids. Whether they spend lavishly or just fail to instill any values. Sometimes, we watch these kids grow up before our eyes. And we also see the parenting choices that these Real Housewives moms make. Unfortunately, it isn't always pretty.
So, let's keep it positive and celebrate some amazing moms who go above and beyond for their children.
Kyle Richards
Kyle Richards and her husband, Mauricio Umansky, allegedly separated after 27 years of wedded bliss, though there's some confusion. While her marital relationship may be struggling, Kyle is winning on the motherhood front.
The Real Housewives of Beverly Hills star has four daughters. Farrah Aldjufrie is Kyle's daughter from a previous marriage. She shares Alexia Umansky, Sophia Umansky, and Portia Umansky with Mauricio.
RHOBH viewers know how proud Kyle is of all her daughters. During Season 1, she confessed to being "obsessed" with her kids. I mean, Kyle brought her youngest daughter, Portia, breakfast in bed every day. She is a loving and involved mom. And breakfast in bed every day? Sign me up!
Kenya Moore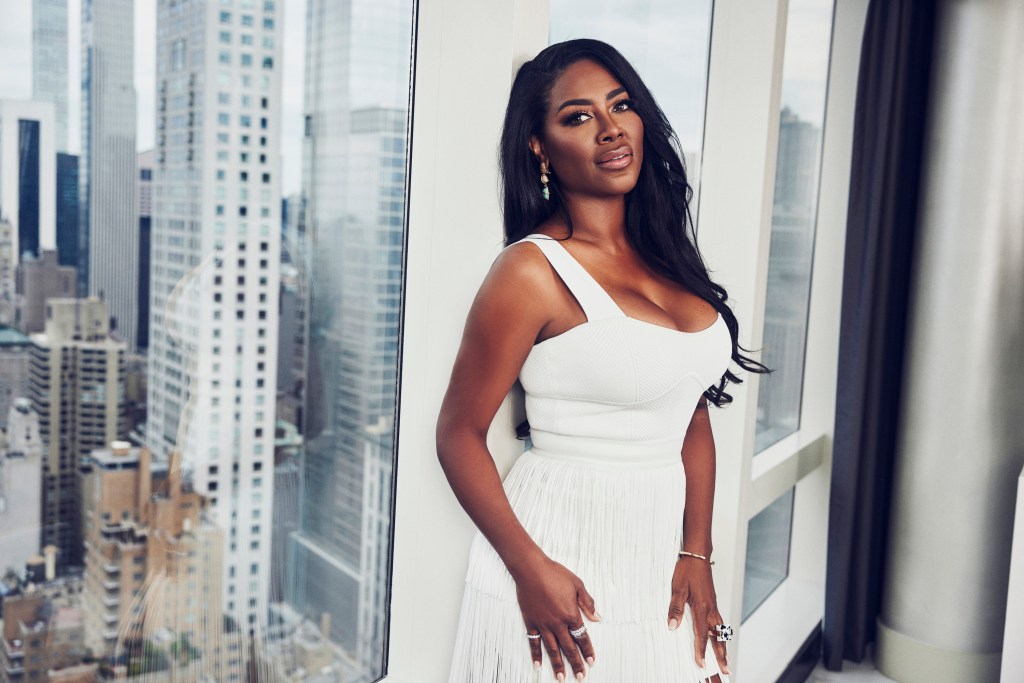 Real Housewives of Atlanta peach Kenya Moore always wanted to be a mom. She married Marc Daly in 2017, but the couple called it quits in 2019. Finally, Kenya filed for divorce in 2021.
The couple share one child, daughter Brooklyn Daly. And Brooklyn is Kenya's world. Seeing them on RHOA laughing and playing melts my heart.
Sadly, Kenya claimed that Marc rarely sees his daughter. She reportedly bent over backward to facilitate visits for Brooklyn and her father. But I think that Kenya has more than enough love and caring to give Brooklyn a wonderful life.
Bethenny Frankel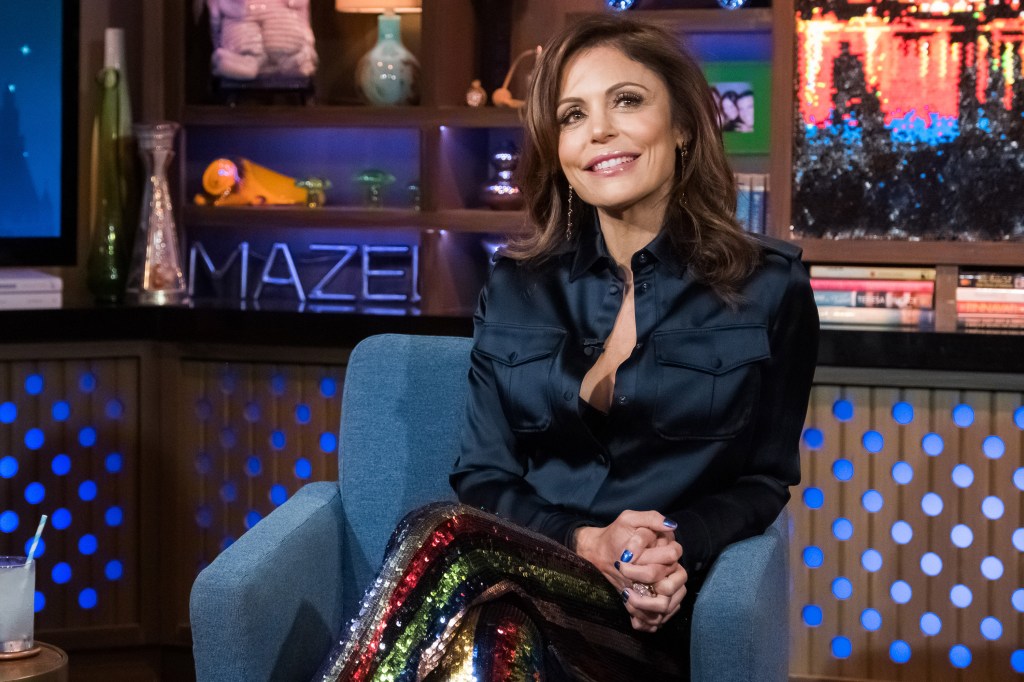 Real Housewives of New York City alum Bethenny Frankel married Jason Hoppy in 2010. They split up in 2012, filing for divorce the following year. Their divorce and custody battle over their daughter, Bryn Hoppy, raged on for years. The exes finally finalized their divorce in 2021.
In December 2021, Bethenny was granted primary residential custody of Bryn. She was previously awarded full legal custody of her daughter.  
On Watch What Happens Live, Bethenny opened up about Bryn, revealing they love making TikTok videos together. "She doesn't care about any pomp and circumstance. I kind of will be like, 'Let's do a funny one.' And then she enjoys watching it once we do it," Bethenny explained.
Bethenny dotes on her only daughter and is fiercely protective of her. Now that Bryn is older, fans are getting to see more of her. But Bethenny always keeps a watchful eye on her. The Skinnygirl mogul is a hands-on mom who is strict and doesn't miss a trick.
Lisa Vanderpump
Former Real Housewives of Beverly Hills star Lisa Vanderpump lives for her children. She shares one daughter, Pandora Vanderpump Sabo, and one son, Max Todd, with her longtime husband, Ken Todd.
RHOBH fans watched Pandora's extravagant wedding to Jason Sabo unfold during Season 2. It was the best Bravo wedding ever, in my opinion, and was absolutely spectacular.
Lisa wrote a letter to her children on Mother's Day, 2016, which was published by Time. "You have enriched the fabric of my life, you have colored it, you have given me so many memories that I have harvested for a day when my life might not be so vibrant," Lisa wrote. "And so, on this Mother's Day, I want you to know, it is an honor to be your mother, a job I will always cherish. "I thank you both."
And in 2021, Pandora gave birth to a son, Theodore. Lisa took on the role of Nanny Pinky. That little boy will be loved and spoiled beyond measure.
Heather Dubrow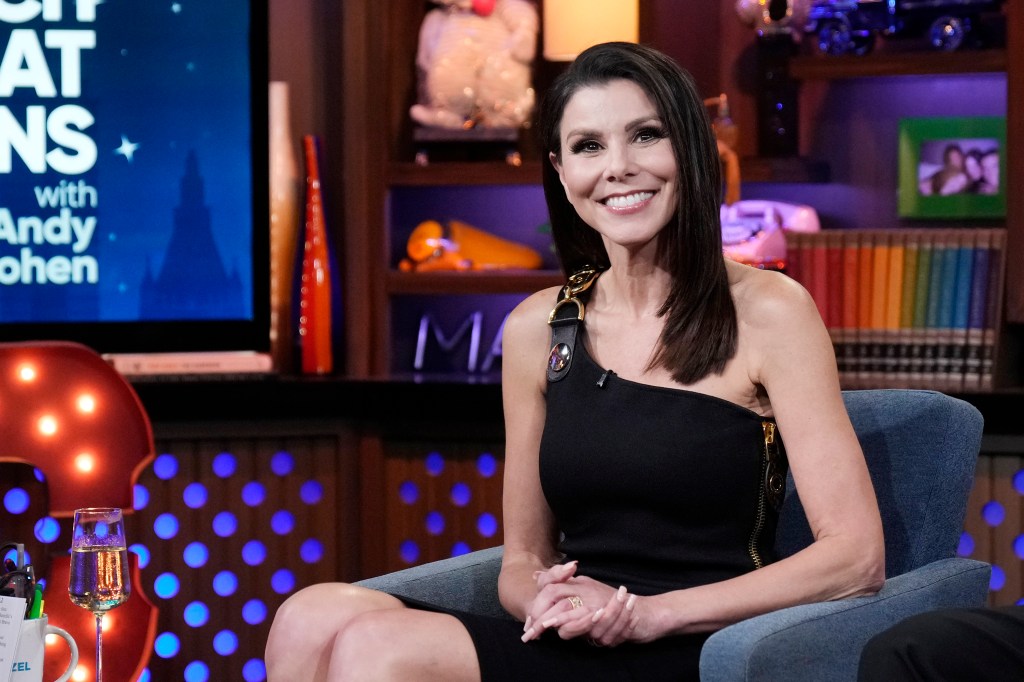 Heather Dubrow and Dr. Terry Dubrow have four children. Three of Heather's children are part of the LBGTQ+ community. The Real Housewives of Orange County star has stood by their side on their personal journeys.
In 2020, Heather's daughter, Max Dubrow, shared that she was bisexual. Then the RHOC star's daughter Kat Dubrow came out as a lesbian a couple of years later. But Ace Dubrow, Heather's youngest child, came out as transgender in 2023. Sadly, he's experienced bigotry.
Heather and Terry decided to have Bravo cameras rolling to document their family life. They hoped to show others that they were a normal family.
And the actress had some wonderful advice for other parents of LBGTQ+ kids. "Love them, protect them, and support them," Heather said. And that is what makes her such a phenomenal mom.
TELL US – WHICH ONE OF OUR PICKS IS YOUR FAVORITE MOM? IS ANYONE MISSING FROM OUR LIST?