Some Real Housewives divorces and breakups are shocking – others, much less so. Whether it was due to existing reputations, strange behavior on camera, or just bad vibes, there are a number of partners Bravo viewers haven't liked from the start. The only shocking thing about these splits was that they took so long. We're looking back at the most undeniably doomed Real Housewives' bad romances.
Luann De Lesseps & Tom D'Agostino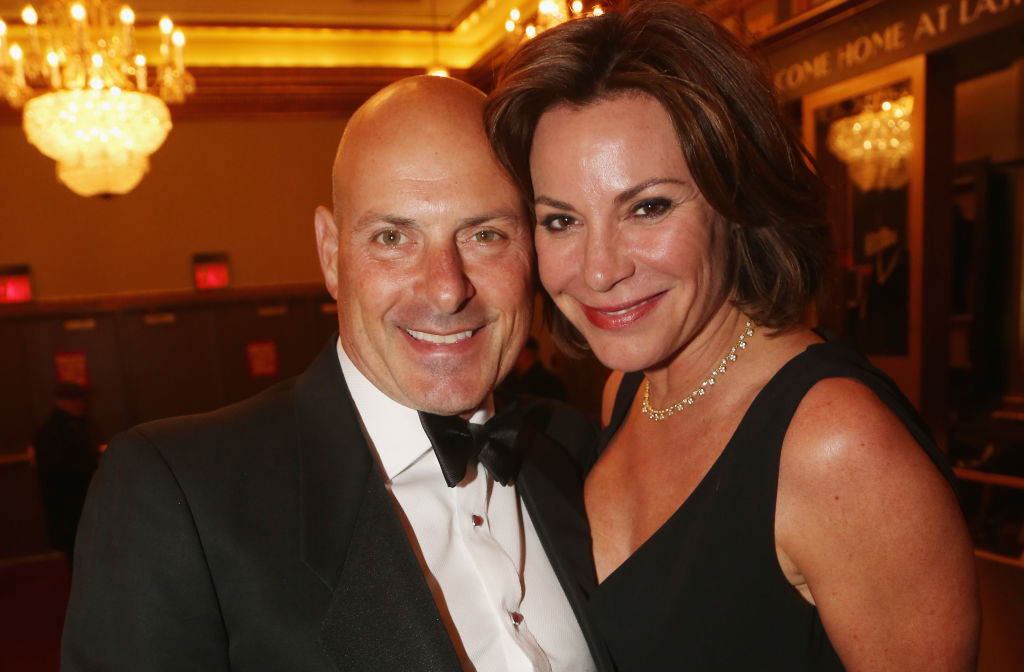 It's about Tom. Luann de Lesseps seemed to know what Bethenny Frankel was going to say during that infamous Real Housewives of New York trip. And her worst fears came true when Bethenny had photos of Tom D'Agostino making out with another woman at The Regency. Photos that may or may not have been sent to her by Trump's former lawyer Michael Cohen.
Tom already had a reputation as a womanizer and was previously linked to several of Luann's co-stars. Considering her first marriage ended over infidelity, the playboy never seemed like a great choice for the countess.
For some reason, they actually went through with the marriage. Tom continued humiliating Luann, flirting with his ex on camera. The marriage didn't even last a year. Luann's second divorce almost broke her, but she pulled herself out of it better than ever. For the past few years, Luann's been living her best single life, as shown in the series Luann and Sonja: Welcome to Crappie Lake.
Ashley & Michael Darby
Ashley Darby was just a twenty-something when she first appeared on Real Housewives of Potomac. Her husband, who was her boss when they met, was already in his fifties. As if the 29-year age difference and skewed power dynamics weren't enough, Michael Darby quickly established himself as one of the all-time worst Real Housewives husbands.
In Season 2, Ashley and Michael went into business opening a restaurant together, and it was such a disaster they briefly separated. When they got back together, Michael cruelly demanded Ashley stop financially supporting her mother. She cheated on her constantly and seemed to enjoy publicly humiliating her. And, worst of all, he was accused of sexually assaulting a RHOP camera operator.
Much like Candiace Dillard Bassett, viewers rejoiced when Ashley finally asked for a divorce. Now the exes trying to figure out how to co-parent their two young sons. But Michael seems to be a pretty terrible ex-husband too. Ashley revealed in Season 7 that Michael got a vasectomy to stop her from "trapping" him by getting pregnant again.
Vicki Gunvalson & Brooks Ayers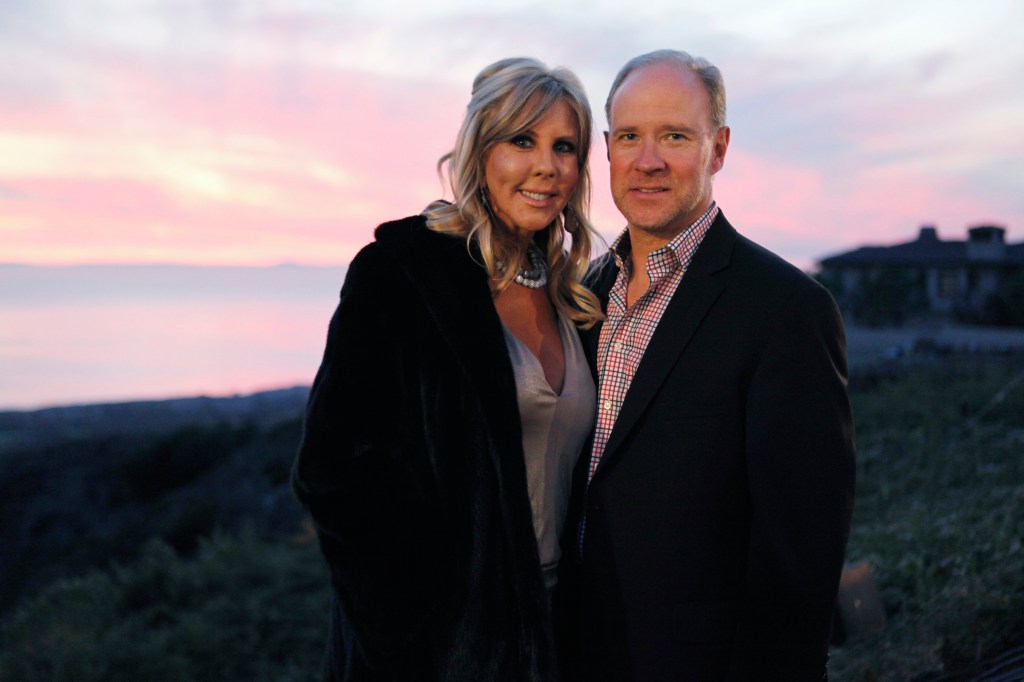 While no one could predict the fake cancer scheme, it was pretty obvious from the start that Vicki Gunvalson and Brooks Ayers wouldn't last. Maybe they were equally immoral, but clearly, a relationship like that isn't built on trust. Not to mention that Vicki doesn't have a great track record of relationships keeping her love tank full.
Meghan King & Jim Edmonds
When Meghan King exposed Vicki and Brooks' grift, the Real Housewives of Orange County co-stars were both in pretty toxic relationships.
Like Ashley and Michael Darby, the age gap between Meghan and Jim Edmonds was red flag number one. It certainly didn't help that Meghan was his third wife (he's now on his fourth marriage). The third time wasn't the charm, and the relationship between Meghan and Jim has somehow gotten worse since their divorce.
The two are constantly taking shots at each other in the press, proving they shouldn't have married in the first place. Meghan also feuds with Jim's fourth wife Kortnie O'Connor. We feel for the kids, who are caught in the middle of their parents' public fights and accusations.
Meghan's very brief second marriage to Cuffe Biden Owens clearly wasn't the smartest move either.
Kenya Moore & Marc Daly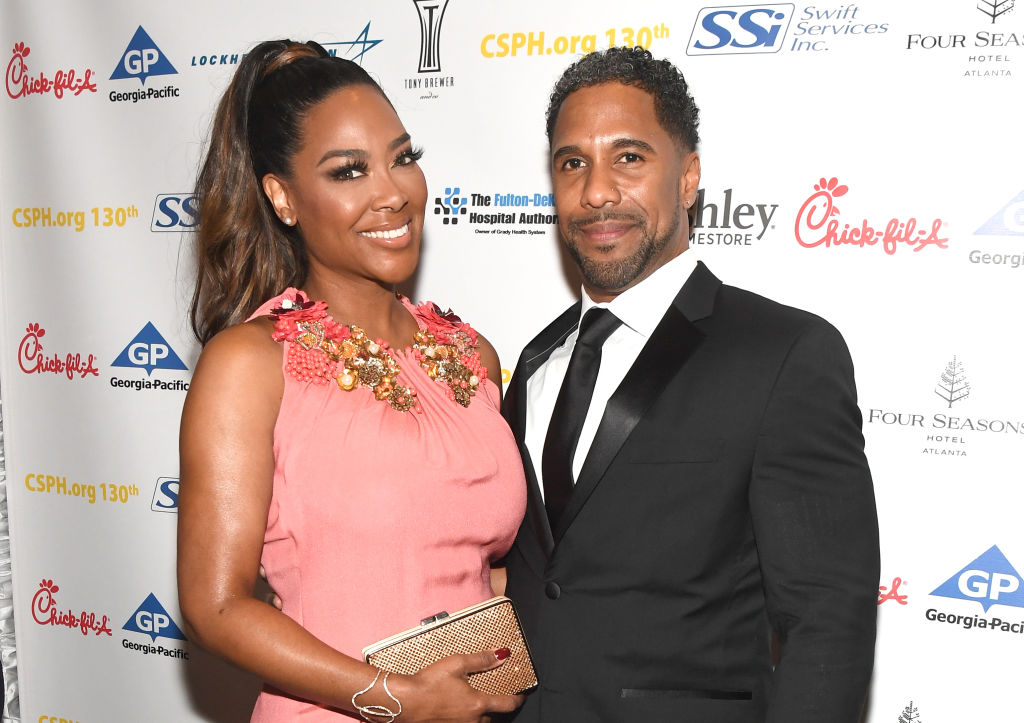 RHOA fans rooted for Kenya Moore to be happy, but Marc Daly was bad news from the start. The Real Housewives of Atlanta star so desperately wanted to be in love and have a family, it seemed that she brushed aside his many red flags. At least the relationship gave Kenya, one of our favorite Real Housewives moms, her daughter Brooklyn Daly. But amidst their extremely drawn-out divorce, Kenya has claimed that Marc is not a very involved father.
Gizelle & Jamal Bryant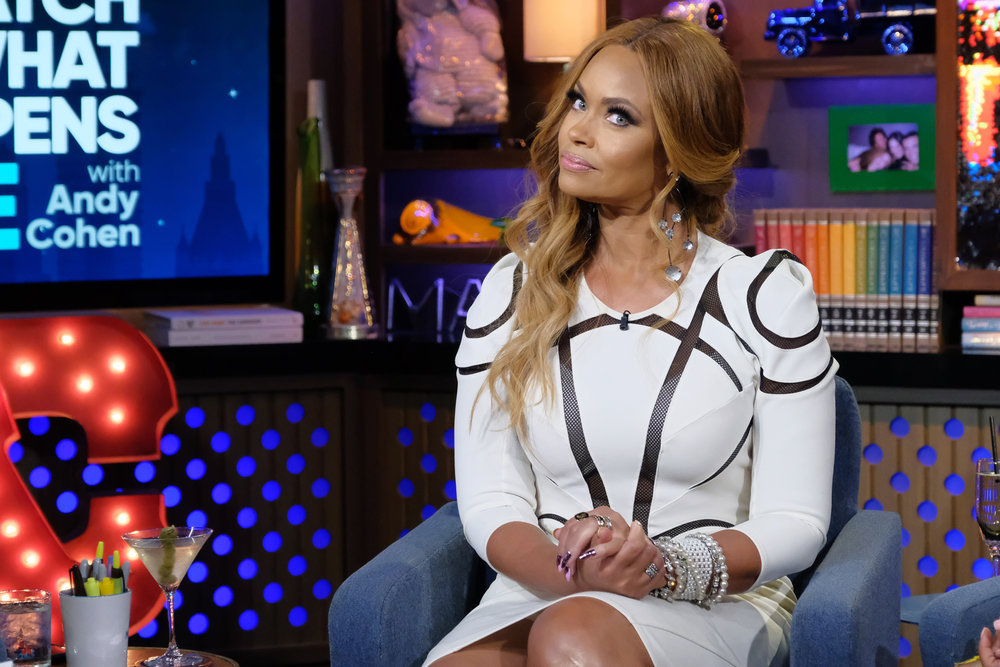 Maybe things were different in the very early days of Gizelle Bryant's marriage. But Jamal Bryant's reputation suggests otherwise. Everyone was against the exes getting back together, including their three daughters Grace, Angel, and Adore. And, in one of the many Real Housewives hot mic moments, Gizelle's father Curtis Graves was overheard ranting about Jamal's many infidelities and love children. Even Karen Huger, Gizelle's fiercest frenemy, knew she deserved better.
Bethenny Frankel & Jason Hoppy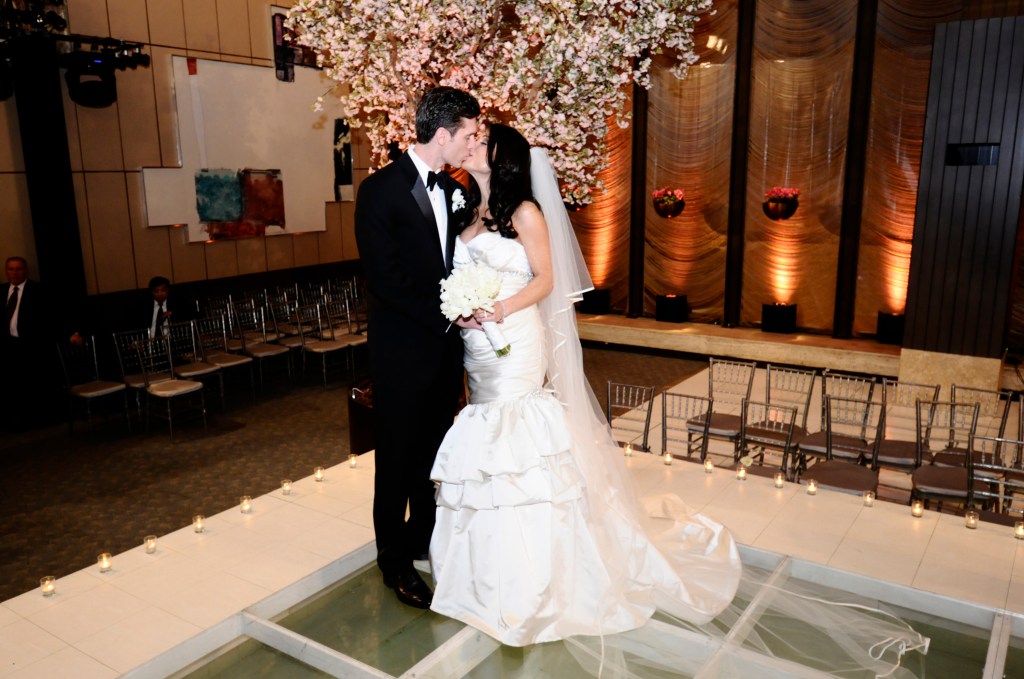 Maybe it wasn't immediately obvious on RHONY, but anyone who watched Bethenny Getting Married could tell that Jason Hoppy wasn't the one. The two had nothing in common, Bethenny's interactions with his parents were a disaster, and Jason reeked of red flags. Even still, who could've predicted the divorce would get as ugly as it did? Kenya may claim to have the world's longest divorce, but Bethenny probably has her beat.
TELL US- WHAT OTHER REAL HOUSEWIVES RELATIONSHIPS WERE DOOMED FROM DAY ONE? DID YOU EVER BELIEVE IN ANY OF THE COUPLES WE LISTED? ARE ANY HOUSEWIVES CURRENTLY IN RELATIONSHIPS YOU BELIEVE ARE DOOMED TO FAIL?