Last week on The Real Housewives of Beverly Hills, Sutton Stracke's meltdown at Magic Mike Live soured Crystal Kung Minkoff's birthday celebration in Vegas.
And Garcelle Beauvais shared that she didn't trust her RHOBH co-stars when it came to discussing her family. Basically, Dorit Kemsley was pissed because she thought this issue was settled.
So, let's get right into the recap for The Real Housewives of Beverly Hills Season 13, Episode 4: "Hellevator."
Marital distress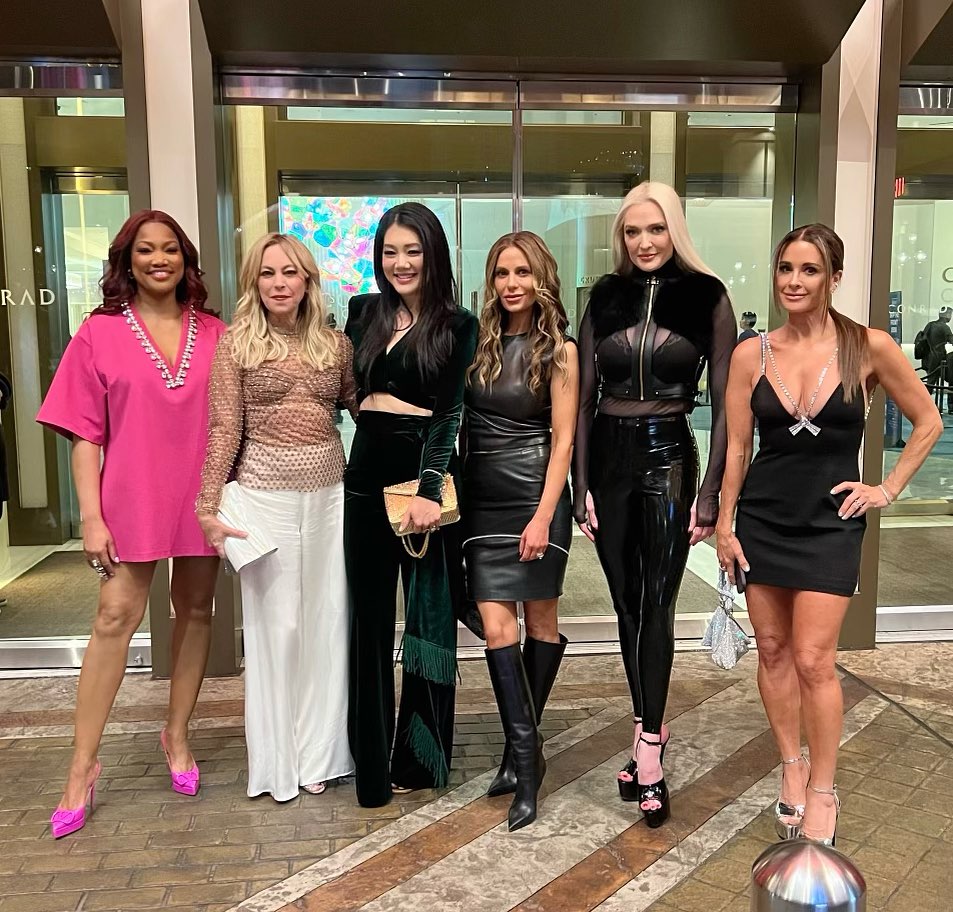 Dorit called her husband, PK Kemsley, to recount Sutton's embarrassing behavior at Magic Mike Live. PK and Kyle Richards' husband, Mauricio Umansky, had dinner the night before. Mauricio revealed that he and Kyle had a rough year. He said that he doesn't have time to fight with his wife. So, he lets Kyle always be right.
Kyle confided in Dorit that she expected more from Mauricio than she got. He also does parties and business events, and Kyle no longer wants to do that. Dorit asked Kyle if she worried about her future with Mauricio since they are on different paths.
Kyle teared up. In her confessional, Kyle said that she wasn't happy. She is focusing on self-work, and Mauricio is focused on his work.
Dorit also wondered why Kyle decided to stop drinking. Kyle felt like she needed to be clear and focused in her life right now. In her confessional, Sutton opined that Kyle was going through a mid-life crisis.
Letting go of the past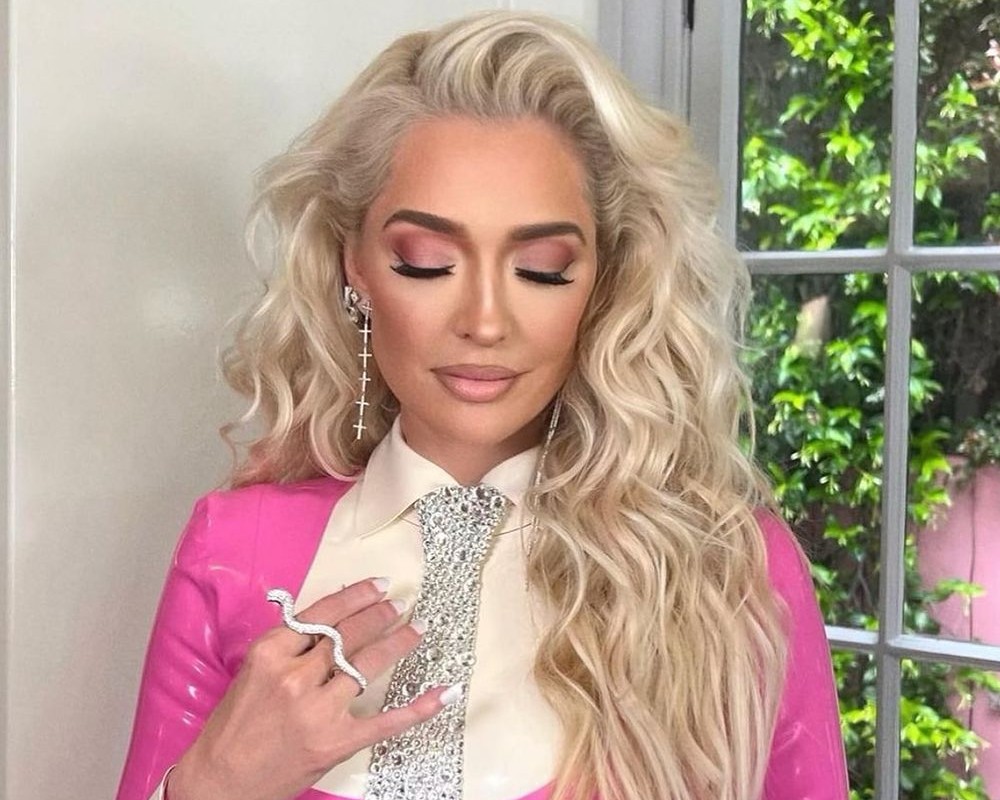 Crystal asked Erika Jayne if she missed anything from her old life. She has happy memories, like celebrating the holidays in her former home. She shared that in the end, she and her estranged husband, Tom Girardi, fought about everything. Erika was hoping to have some normalcy in her life and start having fun again.
Garcelle and Sutton went for a gondola ride. Garcelle was happy to share her feelings about her family with the group. But Kyle and Dorit had a negative reaction. Meanwhile, their gondola driver sang every time Garcelle tried to speak. It was a riot.
Is cheating natural?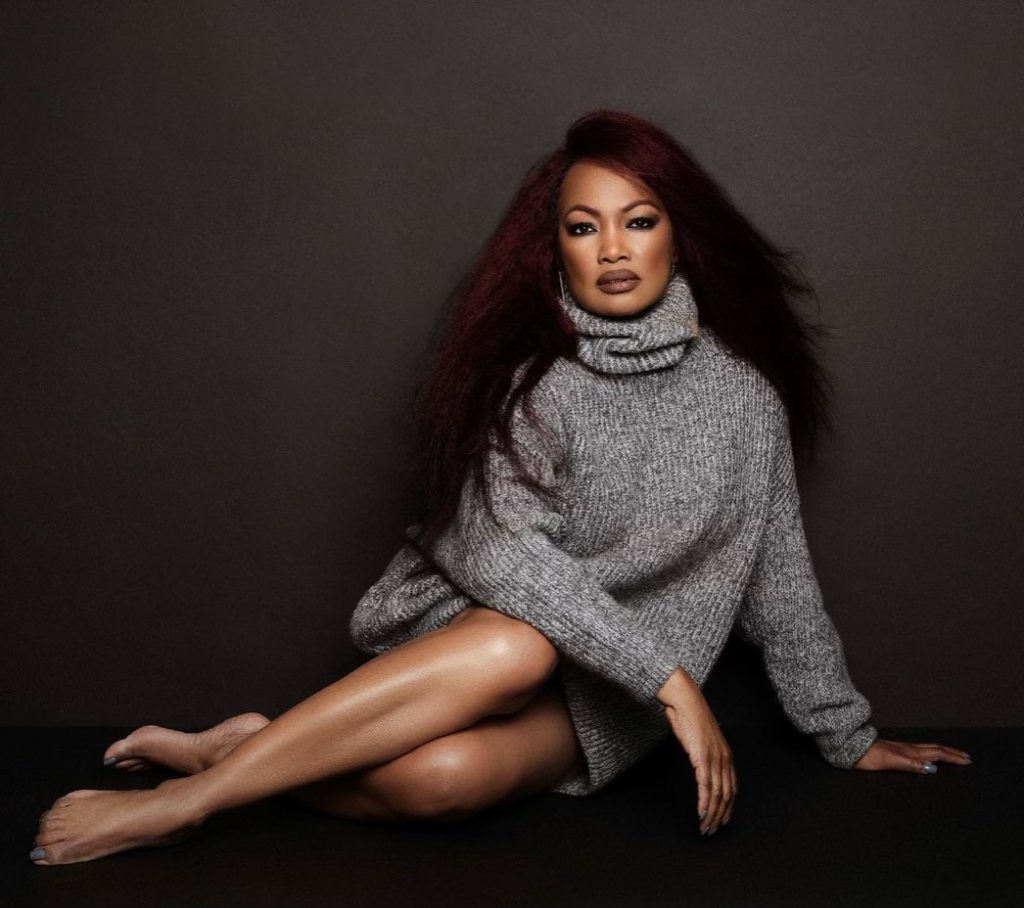 The ladies headed to a restaurant for dinner and then to a country bar. These are some bedazzled cowgirls.
The group played a game with probing questions. Heaven help us! Crystal's question was about monogamy being natural. As the ladies debated it, Garcelle asked the married women a question. If their husband cheated one time, was that enough to end the relationship? Kyle replied, "I don't know." Kyle has dealt with cheating rumors for years.
Garcelle found out that her husband had been cheating on her for five years. She sent an email to all of her husband's friends and her friends sharing the news. I like Garcelle's style!
Dorit said she would relieve PK of his penis if he ever cheated. Anyway, Dorit's question was, "At one point does money stop making people happier, and have you reached it?"
Dorit knows some billionaires, and she wouldn't want to trade places. Sutton said, "Well, I wouldn't mind it."
Erika said the last couple of years, she has been afraid to look at bills because she becomes anxious. Erika misses not having to worry about money. She confided that it is scary to be out there all alone without a safety net. Garcelle mentioned that this is the first time that Erika has spoken like this.
Going country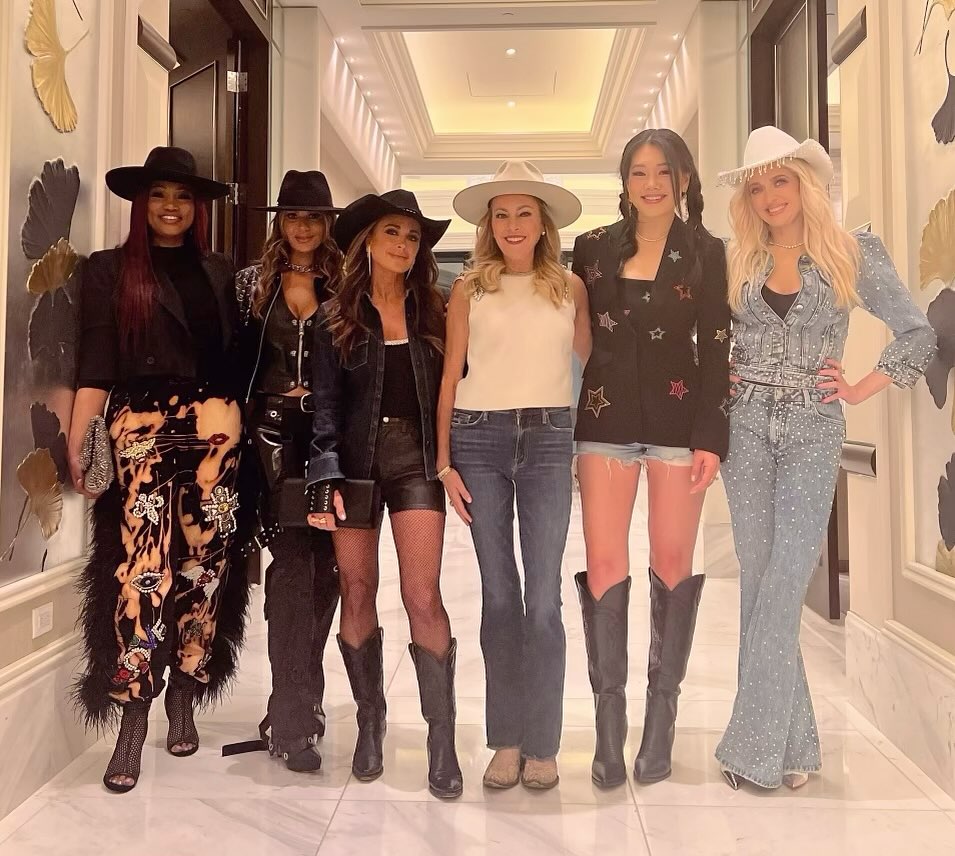 The ladies hit up Gilley's and got ready to ride the mechanical bull. Sutton was worried about someone's implants flying out. Kyle lasted the full 25 seconds on the bull.
Sutton went next but asked to get off after about 13 seconds. Erika remarked, "If Sutton's bull riding skills are anything like her d*ck riding skills, no wonder she's not getting a second date." Oof.
Hell in an elevator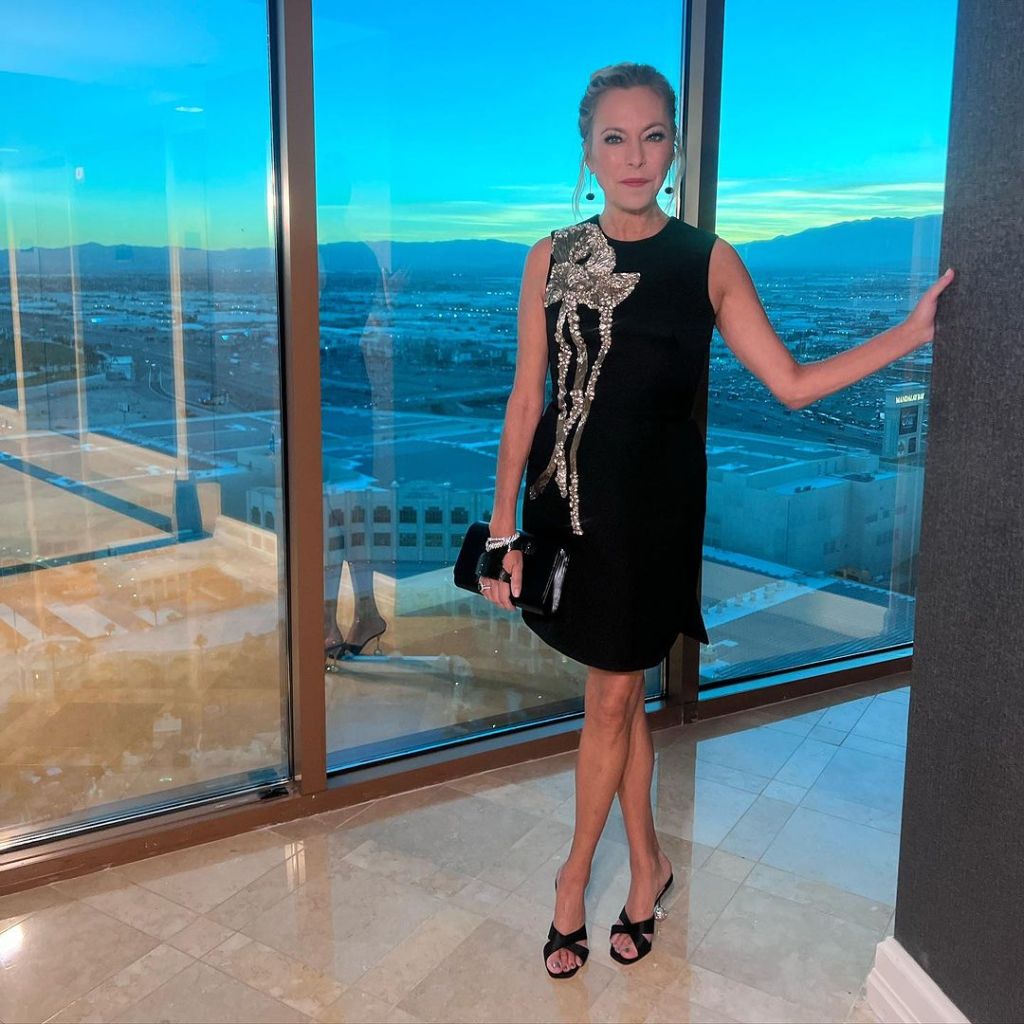 The next morning, it was time for the Beverly Hills ladies to pack up and depart. The elevator doors opened, and Erika's friends Mikey and Davis, from Magic Mike Live, were there. Erika told Sutton she could apologize. "Y'all were amazing," Sutton said.
"This is your chance to apologize to my friend, who you said was over the top and the show was sh*tty," Erika stated.
Sutton was taken aback. "No, I did not say the show was sh*tty at all. Don't put words in my mouth." She added, "The dancers were amazing. It was just the one spread-eagle…"
The dancers graciously invited them to come back again. After Erika's friend departed, Sutton confronted Erika.   
"Really? You put words in my mouth? I never said the show was sh*tty." Sutton said. She told Erika not to tell lies.
"I didn't lie. You didn't like it," Erika stated. God gave Erika a pass that day. Erika's friends being in the elevator was a signal from God to go after Sutton. Seriously?
Sprinter van confessions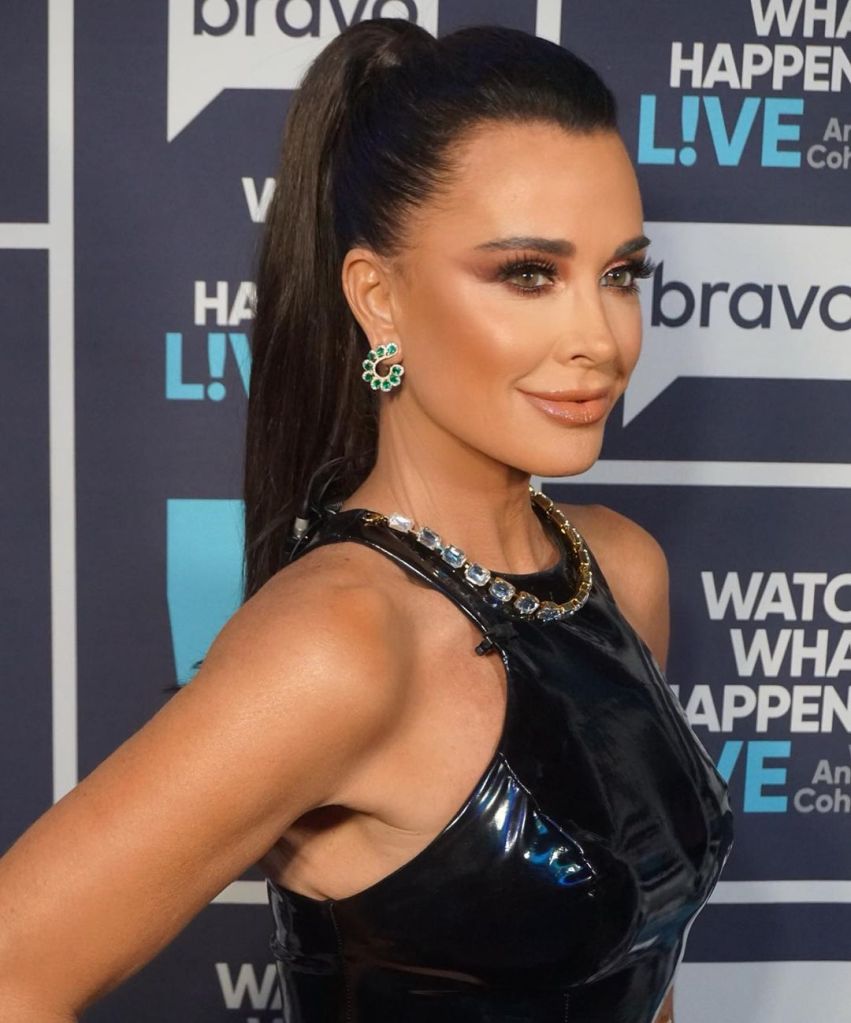 In the Sprinter van, Sutton told Erika that it was mean to embarrass her like that. She added that because she wanted to leave didn't affect anyone else staying or having fun.
"But you made it a big deal," Erika said. She asked Sutton why she needed to "get heated" in the lobby.
"We have seen you get heated and lose it so many times, Erika," Sutton replied. Truth.
"We weren't going to leave you because you seemed unhinged. It was like very over-the-top reaction," Kyle stated. And Garcelle agreed.
When Sutton said that she wasn't going to keep talking about it, Erika pounced. "Why? Because you feel cornered?" she asked.
"I'm sorry that I ruined it for all of you and for those dancers. I feel terribly about it," Sutton said.
Later, Dorit asked why Garcelle wasn't able to calm her down. Garcelle replied, "I'm not her therapist. I'm her friend." Sutton apologized again. Now she was done with the conversation.
An unlikely lunch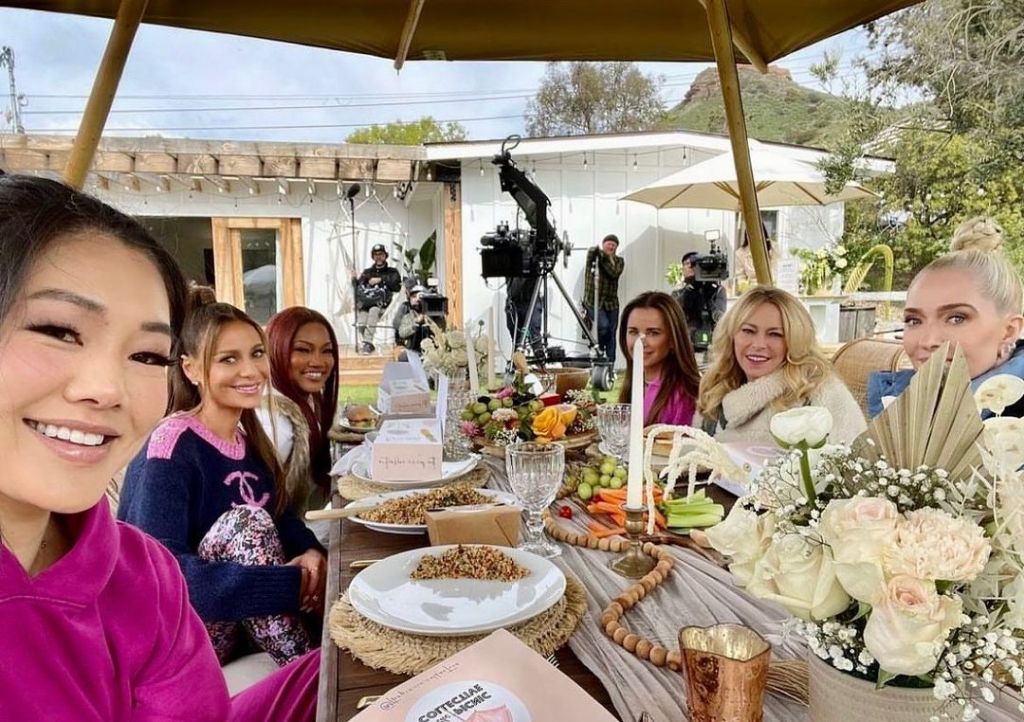 Garcelle and Erika met for lunch. According to Garcelle, Dorit talks too much and doesn't ever listen. Amen, girl! And Dorit became defensive in Vegas when Garcelle talked about boundaries with her family.
Erika felt like Sutton "flipped" at Magic Mike Live. Her behavior wasn't cool. Garcelle wondered if she should stop defending Sutton.
Sutton plays the name game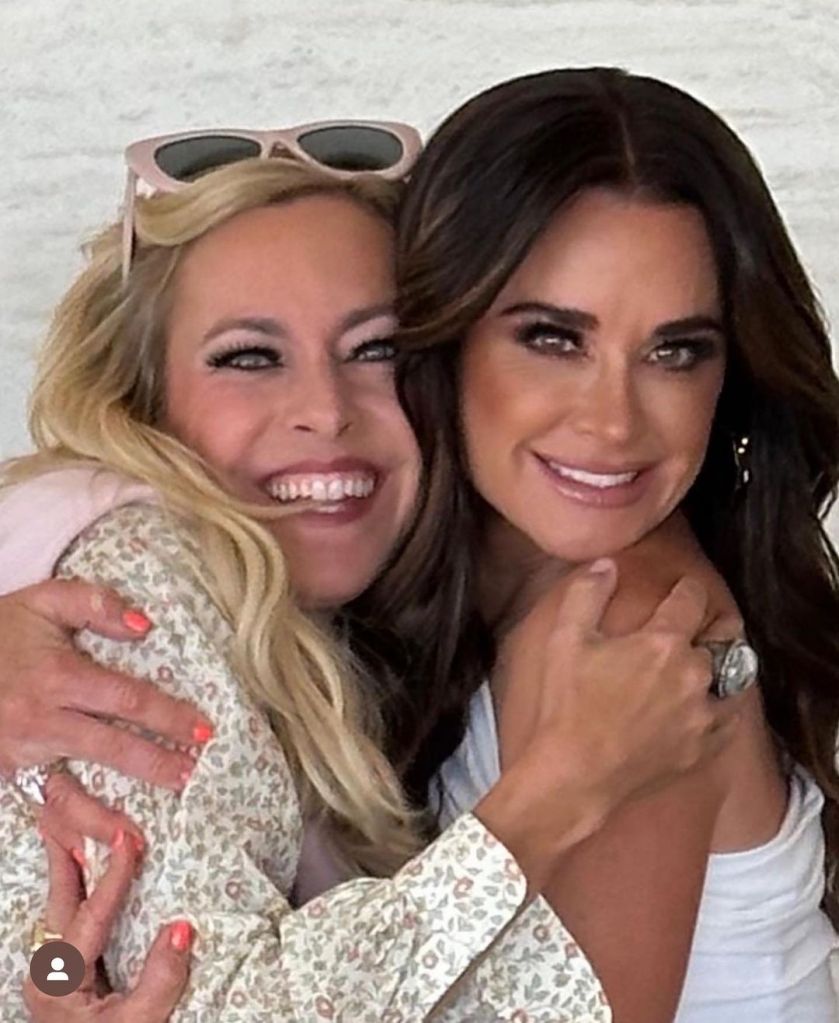 Kyle went to Sutton's house for a visit. Kyle asked for tea, and Sutton opted for a cocktail. She seems like maybe she has already had a few. Sutton was upset about the elevator confrontation. And her imitation of Erika was hilarious.
Sutton realized, after Las Vegas, that Kyle would never have her back or be her real friend. The boutique owner told Kyle to defend her friend, Erika.
"Just because I can see another perspective that doesn't mean I'm not your friend," Kyle said. She went over to Sutton in the lobby that night because Sutton was upset. Not to "insert" herself in the drama.
"By the way, f*ck you. That's f*cking rude," Kyle told Sutton. "You have a habit of losing your shit in ridiculous circumstances, too."
Sutton repeatedly said, "Name 'em. Name 'em." Kyle asked Sutton if she was okay. I love me some Sutton, but this was odd.
Then Kyle told her that she was being rude, and Sutton asked what that meant. Finally, Kyle listed all the times that Sutton lost her sh*t.
She reminded Sutton about going to Lisa Rinna's house sans gift and losing her sh*t over Crystal's "ugly leather pants."
Kyle also told Sutton that she lost her sh*t in Lake Tahoe and at Magic Mike Live. "You didn't seem okay in Vegas, and you don't seem okay now, frankly," Kyle stated. The show ended with a look at Sutton's glassy-eyed expression. Was Sutton drunk during all these incidents?
Real Housewives of Beverly Hills continues on Wednesdays at 8/7c on Bravo.
TELL US – WAS ERIKA WRONG TO MAKE SUTTON APOLOGIZE TO HER FRIENDS AT THE ELEVATOR? WHY WAS SUTTON GETTING OVERLY UPSET? ARE YOU SHOCKED AT ERIKA SHARING HER FEELINGS WITH HER CO-STARS?