We don't get to see a ton of Tanya Sam on Real Housewives of Atlanta, but when we do we get to witness someone who's clearheaded, well-rounded, and not sweating the small stuff. In other words, she's a breath of fresh air among women arguing about overpriced flip flops and rehashing drama from three years ago.
We first "met" Tanya as a friend of NeNe Leakes en route to Cynthia Bailey's Bailey-Cue event. A few episodes later, her title on the show describes her as "Eva [Marcille]'s friend," which is some super shady editing. Nevertheless, there's much more to Tanya than who she's friends with. Unfortunately, we just don't get to see all of her dimension on the show. Thankfully, Tanya recently opened up to Reality Tea for an exclusive interview. She provided some valuable insights and spilled some behind-the-scenes info about her first season on the show.
When it comes to reality TV, Tanya breaks the mold. She is not on Real Housewives of Atlanta to record a hit song or promote a product line. Tanya declared, "I don't have something to sell. I'm just trying to show other people a different side and representation of women in technology." Tanya is the Director of Partnerships at TechSquare Labs, a technology startup hub and venture capital fund.
Tanya shared, " There's a whole generation that's like 'I can't do that. Nobody I've ever talked to has done anything like that in my town or my community.'" Hopefully, Tanya's presence on the show will provide some much-needed representation to this demographic on reality TV and in general.
Why did Tanya join the cast? She revealed, "One of the things that pushed me to do the show is that when I used to travel for work. I would be in different meeting rooms and I swear to God, invariably, someone would turn to me and say 'You're from Atlanta? Do you know the Housewives?' All the time!"
She emphasized, "It was more common than you could imagine and in all different sorts of rooms." Oh, I can picture it! For sure.  There are two types of people in this world: Real Housewives fans and liars. Maybe, I'm taking a dramatic stance, but if you're reading this, it's likely that you agree with me. More realistically, at this point, there is a very slim chance that you can find anyone who is not familiar with the franchise. At least in some capacity. It has become a cultural phenomenon. Whether you watch every episode or not, you are definitely aware of the franchise.
Tanya remarked, "When you get a show like Real Housewives of Atlanta, the reach is global." And she's received a lot of support from viewers around the world who love to see a tech-savvy businesswoman in the mix.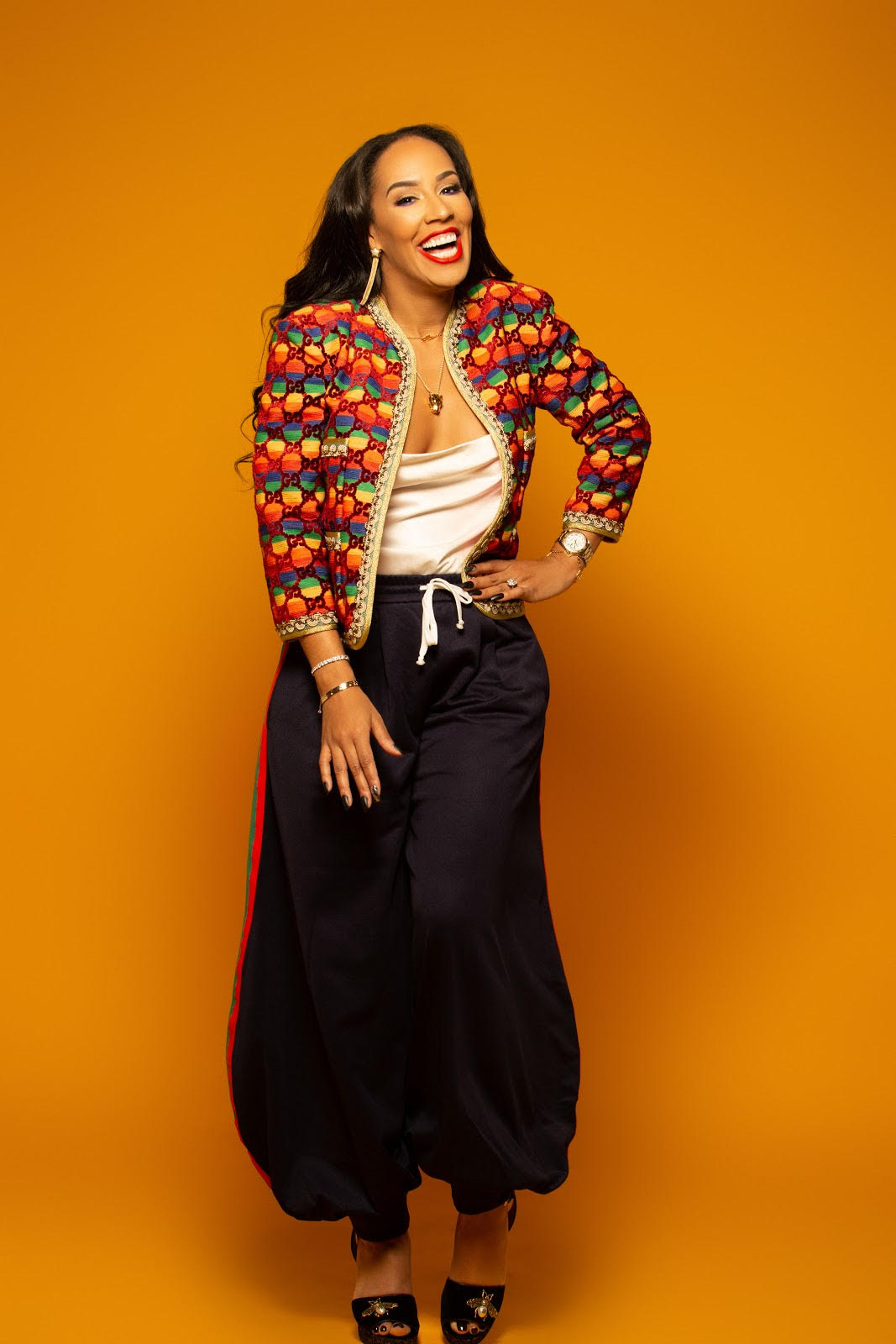 Even though she's not a full-time cast member, Tanya does see the benefits that come with her Friend of the Housewives status. Tanya shared, "The fans have been the most amazing part for me with this. They say 'We want to know more about what you do.' They ask questions like 'When's your wedding? When are you having babies?' That's kind of the nice part about selectively teasing, people want to know more."
As great as all of that it is, Tanya's journey hasn't been drama-free. Not by a long shot. NeNe overreacted to a well-intentioned comment about sunglasses from her store during the Destin trip. NeNe also declared that she "doesn't care about" Tanya or her relationship with Paul Judge in Tokyo. Maybe Tanya and NeNe should just stop traveling together. Their friendship seemed to fare better back in Atlanta.
Tanya attempted to approach NeNe with some logic, but to no avail. The OG just kept on shouting. So much, for enjoying the vacation. Tanya wondered, "Why would someone who has actually spent a fair amount of time with Paul and I make a comment like that? At first, I thought it was a joke." Unfortunately, it wasn't.
Tanya admitted, "Her response was so volatile and went to one hundred so quickly that I was just shocked." So were the viewers. Tanya shared, "I think that these fans are just smart. They're like 'this is not right. Something just doesn't add up here.'" Even people who have been watching since day one, couldn't help questioning the OG for that outburst.
Unfortunately, no one in the cast even had her back. However, Tanya didn't mind. She explained, "I didn't really need other people to stick up for me there. I'll fight my own battles."
But wasn't she at least a little bit offended that she had to endure that on her own? Apparently not. Upon reflection, Tanya concluded, "I think when it was going on, they were so shocked by the outburst. Here's the thing, I think no one was willing to get in front of that bullet. It was so shocking to everyone." Yes. It. Was.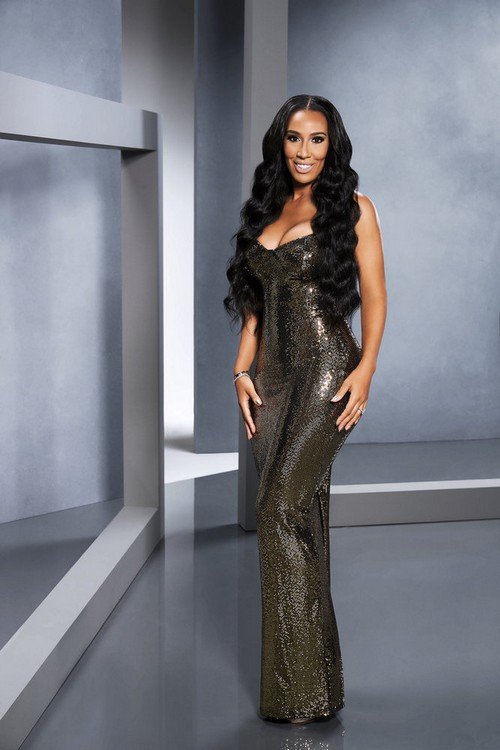 In our interview, Tanya had plenty of opportunities to throw some retaliatory shade, but she didn't. Instead, she took the high road and said, "I don't appreciate you putting any negative vibes out there about my relationship because I wouldn't do the same to yours. I'll leave it at that."
She even expressed some sympathy for NeNe's struggles as her husband's caregiver. tanya shared, "I'm an oncology nurse. I've worked on bone marrow transplants. I've seen firsthand how hard it is to be a caregiver. I have seen so many families go through exactly what they're going through and I really recognize that it's tough."
Hopefully, things get better from here on out, for the Leakes family
and
for Season 11 of the show. Let's face it: the fans need more from Season 11. Thankfully, Tanya teased, "So much stuff happens. I can't even believe it. The
mid-season trailer was insane
. I definitely saw that and picked up the phone to call
Eva
and
Porsha [Williams]
to say 'Oh my gosh.'"
Looking back on the first half of the season, Tanya admitted, "The stuff that got picked up and highlighted on the show was dumb stuff. Fighting about clothes and stuff. Especially for me. I think you're remiss if all you think I bring to the show are clothes and labels. I think that's what should be nice about the next half of the season. You really get to know a little bit more about all of us." Tanya added, "It's been fun and the second half is a doozy."
And of course, the second half of the season means that we are a few episodes closer to the reunion.  She remarked, "I'm looking forward to the reunion, but It's my first reunion. You just never know until you get there. I think it's one of these things that you can't really prepare for.  I could be wrong about that, but we'll see." There's no real need to prepare. We all know what Tanya will be asked about that reunion. We just don't know how a certain OG is going to react to those conversation topics.
Even with those not-so-fun vacations, Tanya shared, "I would absolutely be down for a second season. For sure. There's so much more to share. We're just getting started. I'm just getting my feet wet." Now, we just have to hope that she returns for round two with a peach in her hand.
TELL US- WHAT DID YOU THINK ABOUT OUR INTERVIEW WITH TANYA SAM? DO YOU WANT TO SEE MORE OF TANYA SAM NEXT SEASON? SHOULD TANYA SAM BE FULL-TIME CAST MEMBER?
[Photo Credits: Courtesy of Tanya Sam; Alex Martinez/Bravo]