Life After Lockup is killing it this season. Every episode has had another layer of high stakes drama. Last week's episode saw Tracie Wagaman FINALLY meet Clint Brady's mother. I wasn't sure if it would ever happen. Also, Megan J's secret is out, and Michael Simmons is livid. Double standard? Probably. However, it's gold standard reality television.
Lamar Jackson doesn't seem to want to be around Andrea Edwards and the kids, so hopefully something changes soon. Brittany Santiago could lose everything if she keeps going against the wishes of her husband Marcelino Santiago. Stay on the right path Brittany! Finally, somehow Lizzie Kommes is worming her way back into Scott Davey's life. HOW DID WE LET THIS HAPPEN?
Andrea & Lamar
Andrea is livid that Lamar skipped out on family time to hang out with other people. Apparently he never came home after he left, and she wants no part of him.
Andrea makes it clear that if Lamar doesn't want to be there than maybe he should leave. Lamar however, thinks that Andrea misses the control she had while he was in prison. That's a twisted perspective in so many ways.
All this woman wants is for her marriage to work and for him to be there for her children. Kids need someone to look up to and he's consistently making choices that look like he doesn't care.
Lamar made a handmade mistletoe which seems like his way to make it up to Andrea. She doesn't want to stay mad at him, but it's hard not to. He hasn't shown much love and respect for his family since his release.
Andrea wants to move to Utah with Lamar. That's never going to happen, and we all know it. They go through a car wash and reminisce about the day they first made out. Apparently, Mormons love to get freaky in the car wash. I'm here for it.
Brittany & Marcelino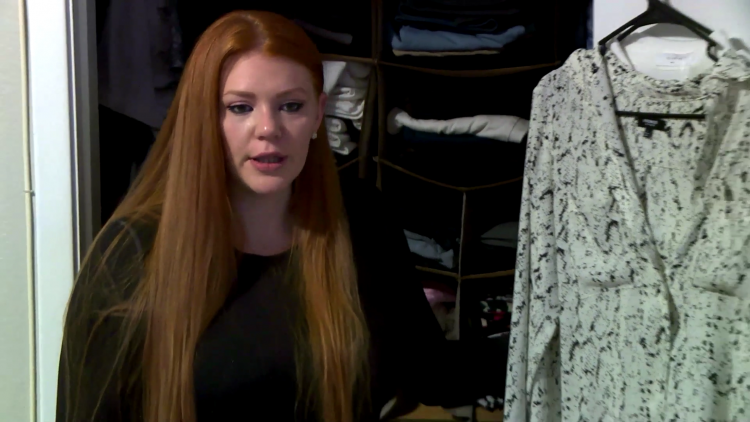 Marcelino apologizes for his meltdown the previous night about Brittany being out late. Despite their fight, Brittany wants him to accompany her to her friend Sasha's hearing.
It's so scary to think that one mistake can cost you everything. It's VERY possible that Brittany will never see her dear friend again. Even though she did her time in prison, there are still so many things she cannot do.
Brittany's worried the judge might already have a set idea in mind of what he's going to do. She claims sometimes it's all a formality and the judge's mind is already made up. Only time will tell, but it would suck if she never saw her friend again.
Brittany hasn't been in a court room since her last sentencing, but she's ready to support her fried. How awkward is it that Sasha's sentencing is playing over the camera because Brittany is there for the show? It's so uncomfortable to watch.
Unfortunately Sasha is sentenced to around 10 years in prison because the judge feels she was a major player in the crime. She'll be eligible for parole in about six years.
What a horrendous blow for Brittany. However, the sentence could have been much worse given the horrific nature of the crime.
Clint & Tracie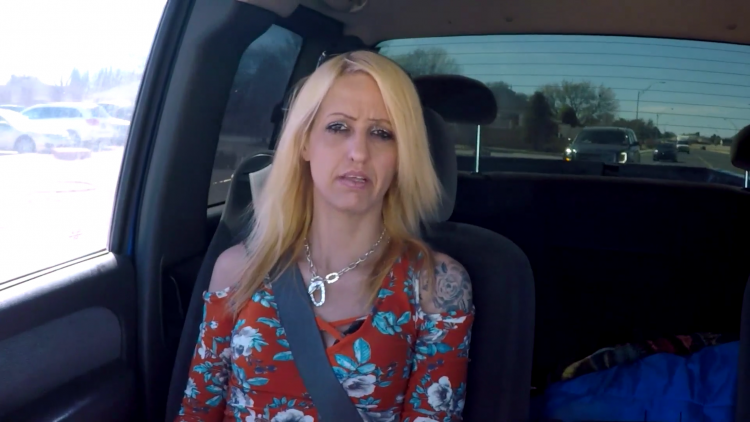 Tracie thinks Clint's mother will eventually come around and welcome her into the family. The day has FINALLY arrive, and Tracie will be off parole for the first time in 10 years.
She's excited to travel freely and head on the vacation to Las Vegas with Clint. This is a huge step in her life and in their relationship. Clint's worried Tracie might have a hard time staying out of trouble, but she seems committed to change. They've been through so much together, and things are only looking up.
However, Clint is keeping a secret from Tracie that he's not ready to talk about yet. Hopefully it's more exciting than Megan's secret. What a DUD that was with so much buildup!
Clint opens up to his father about his relationship for Tracie and asks for advice. His parents have been together for over 40 years, and Clint needs that kind of counsel. This relationship has been through so much, so I hope they can remain on track.
Clint's been talking to another woman that he met on social media. He says nothing has happened between them, but he needs to cut off the communication quickly. This is something that could destroy Tracie and send her spiraling. She's just getting off supervision for the first time in 10 years, and this could ruin every ounce of progress.
He has no plans to tell Tracie about the woman he's been talking to. I get it. He doesn't want to upset her. That aside, keeping secrets is not how you should start a future with the woman you love.
Tracie is ecstatic to be off of parole, and she's radiating good energy. She seems committed to remaining clean and starting her next chapter. I'm beyond happy for her. Off to Las Vegas!
Sarah, Michael, & Megan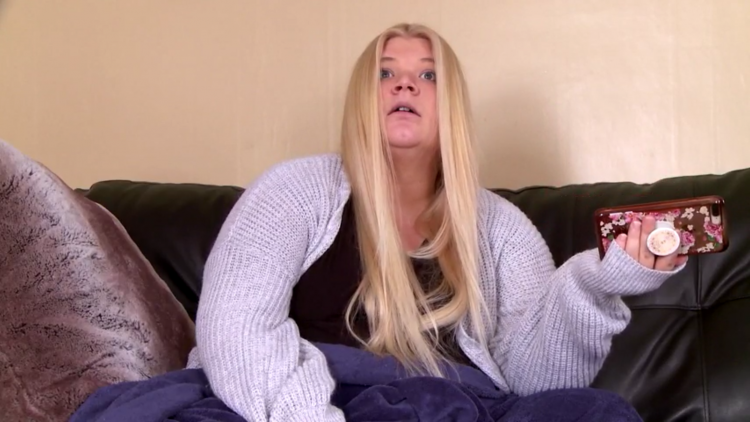 Michael is NOT happy about Megan hooking up with his friend. It's weird that he can be that upset when he himself is cheating on his wife with Megan.
Michael's friend denies everything when confronted over the phone. SO AWKWARD THOUGH because flashback footage shows he is lying. Michael considers violating his parole to confront his friend that kissed Megan.
That would be a horrible idea considering he has a baby arriving any day. Its time to man up, and get your life together Michael. Also, the hypocrisy of the entire situation is mind blowing. Michael thought Megan would remain faithful while he was in prison. Let's all laugh at that together.
Sarah Simmons is scheduled to be induced, and Michael really wants to be there. He missed the birth of their first and doesn't want to miss the new baby.
As weird as it is that Sarah is still in this, I do feel badly that she's doing everything alone. Michael shouldn't be waiting until the last minute to get permission to be there for the birth. Poor Sarah is terrified of having two children to raise on her own. WHAT A MESS.
Michael contemplates cutting his monitor off so he can be there for Megan in New York. He could lose EVERYTHING by doing this. It's also bizarre that he's even telling this to a camera. His mother thankfully stops him from making a horrible mistake.
Megan's friend is my hero. He doesn't buy any of Michael's lies, which is the friend she needs. Michael could have a million side woman for all we know.
Somehow, he's an expert at playing women and pulling them into his web. Her friend thinks its time to call it quits, but Megan insists they just need a break. She's not ready for this to end. RUN MEGAN. RUN AWAY NOW.
Michael cannot be trusted under any circumstance. Michael is still pacing outside talking to his mother about the birth of his child. He feels too betrayed by Megan to stay with her. I'm sure that will change, but I'll let him have this stand up father moment.
Michael isn't making any sense here. If he violates his parole, he will miss more time with his kids. Making it there for the birth isn't worth losing months with his small children.
Scott & Lizzie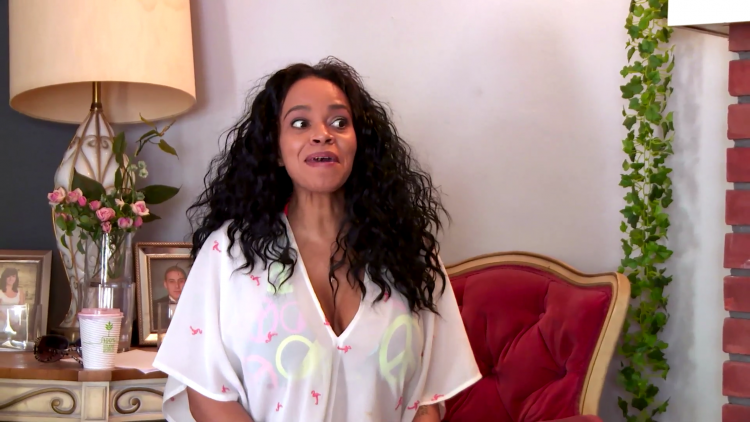 Lizzie's taking Scott on a date to the beach, and he's still hopelessly in love with her. I have no idea why he is head over heels for this woman who has wronged him, but here we are.
Lizzie confronts Scott about having another woman living with him, but she's not thrilled. She also doesn't believe him when he denies every touching her. According to Lizzie, it will not fly if there's another woman living in the home if they're together. It's crazy that she thinks she can waltz back into the relationship and make demands.
Scott believes Lizzie might be jealous of his roommate, and that is why she's freaking out. Lizzie unsurprisingly confirms that she's jealous. Scott thinks they are meant to be together and won't stop fighting for her. Why?
What is it about Lizzie that he can't pull himself away from? He hands her a mystery box, and the anticipation is killing me.
TELL US – SHOULD SCOTT GIVE LIZZIE ANOTHER CHANCE? SHOULD CLINT COME CLEAN TO TRACIE ABOUT THE OTHER WOMAN? ARE YOU ENJOYING THIS SEASON OF LIFE AFTER LOCKUP?
[Photo Credit: WE tv]