Life After Lockup is such an emotional roller coaster, but I'm obsessed. Each episode delivers on every level. Andrea Edwards and Lamar Jackson's story is FINALLY getting interesting with the upcoming Utah trip. Scott Davey somehow has given Lizzie Kommes a second chance, and I don't get it. Why won't she leave him alone and let him live his life? Scott is too naive to walk away on his own.
Last week's episode dropped a bombshell on Tracie Wagaman's life. She learned that Clint Brady was secretly sexting another woman! GASP. Brittany Santiago and Marcelino Santiago never see eye to eye on anything, and this time it could cost them. He wants to talk to her ex about custody, but she is STRONGLY against the idea. Also, Sarah Simmons finally gave birth, but Michael Simmons was unable to be there. How long will Sarah and Megan J stand by this man? Ugh. 
Andrea & Lamar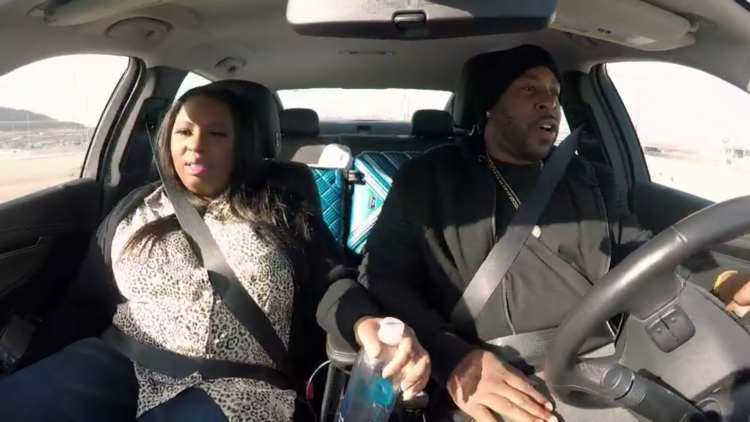 Lamar has agreed to go to Utah with Andrea, and she's thrilled. She thinks this could do wonders for him and change his lifestyle. I don't know who Andrea thinks Lamar is, but it comes off like she doesn't know him at all. They're SO different, and being a Mormon isn't on his radar.
He doesn't like that there are no black people in "Mormon Land". I laughed so hard when Lamar walked into the house to meet the Mormons. These people are so different than him, and he feels so out of place.
Honestly, the people came off a bit intense and creepy, so I feel him a bit. Andrea has taken many steps to set up a life in Utah.
Going behind Lamar's back won't end well. There's nothing about him that screams "I want to move to Utah and be a Mormon". Read the room, Andrea.
Brittany & Marcelino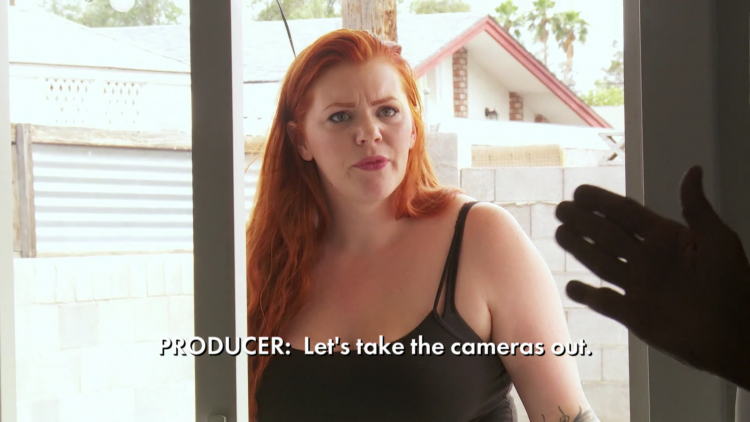 Marcelino is on his way to Brittany's ex Tito to try and work out a custody agreement himself. Brittany was against this idea, and she's not wrong.
Marcelino is going into this with somewhat of an attitude, so this won't end well. He questions why Tito hasn't been around at all, but Tito kind of denies that.
Tito balls up his fist and looks ready to fight at any moment. I'm not sure why everything is escalating so fast, but I think they're going to come to blows. Tito feels disrespected that Marcelino would come ask for sole custody.
THE PRODUCER JUST GOT PUNCHED IN THE FACE. THERE IS A FULL FIGHT HAPPENING. Marcelino is winning, but this is the opposite of what Brittany wanted.
Marcelino is concerned at how Brittany will react to the brawl. You think man? She specifically told you to stay far away from Tito.
Why would you make this situation worse for your wife and her son? He wants to call the police on her. This is awful. 
Clint & Tracie
Tracie is FURIOUS about Clint having another woman. You can't really blame her though. Also, the way she found out was so crazy. That selfie though.
Clint said horrible things about Tracie to this random woman. She is so fresh off parole that this could really cause a major setback. Hopefully, Tracie stays clean and keeps on this positive path. Tracie appears to be open to forgiving Clint, so hopefully, he doesn't screw up again.
Clint has no idea where Tracie is in the aftermath of his cheating scandal. He finally locates her and apologizes again. Tracie wants the woman's number deleted, but he could easily text her again.
Tracie calls Clint's mom to invite her to Las Vegas to renew their wedding vows. His mom is offended at first that the wedding won't be in a church, but she's coming regardless. The mom should be more disgusted with her son than Tracie at this point. 
Sarah, Michael, & Megan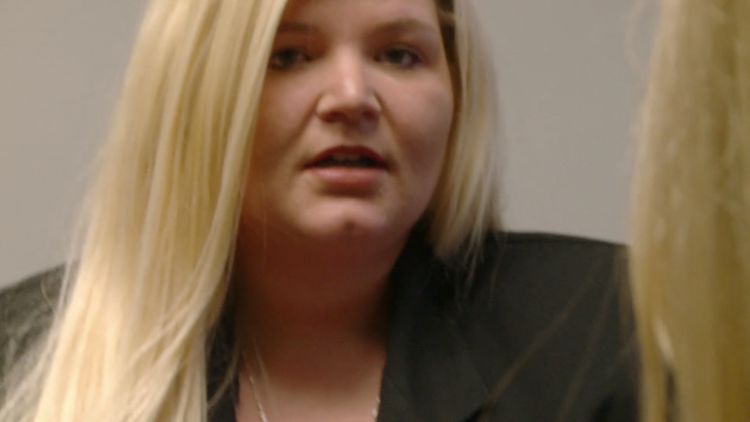 Sarah is meeting with a divorce attorney to hopefully get away from Michael forever. That marriage needed to end before it began. The lawyer wonders if Michael was takeoff with their children. Sarah needs a game plan fast.
Sarah wants to hand the papers over herself, but the lawyer tells her that's a bad idea. The lawyer also questions why she's even still married to him. SAME THOUGH. I'm wondering that too.
Megan fills her dad in about Michael, and he questions her judgment. We feel you dad. We saw that every week. He's judging Megan so hard, and I'm living for it.
Her dad calls Michael to confront him about lying to Megan about being married. Her dad is saying what everyone is thinking when they see this situation. He doesn't trust Michael and neither should Sarah or Megan.
Sarah hasn't told Michael about the divorce because she thinks he'd try to stop her. She also feels like a failure, but we all know Michael takes that prize all day every day. She's going to confront him in person, and I want Megan there so bad. I want all three in the same room to hash this all out. It's time to put this triangle to rest once and for all.
Sarah's daughter is sad that she hasn't seen Michael in forever. That must be so tough on her because she's old enough to realize that her father is never around. 
Scott & Lizzie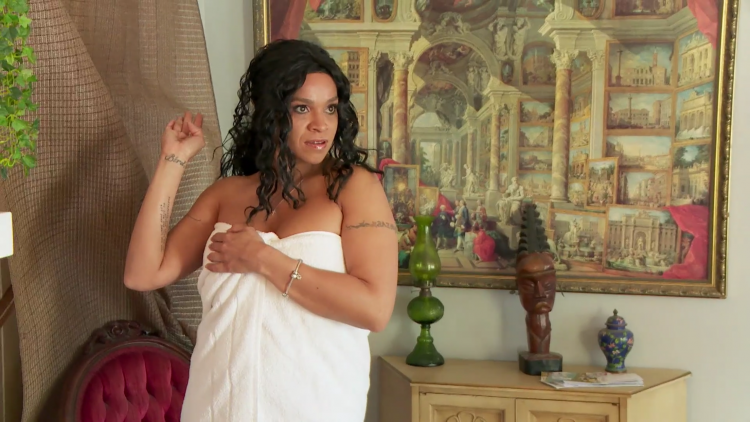 Lizzie flips out when Scott's roommate shows up. She says she is with Scott and doesn't understand why this woman lives with him. Scott defends his friend, but Lizzie says Scott said he wanted to get rid of her.
Lizzie is way too possessive for someone who has ruined this man's life before. The friend wanted Lizzie to take a drug test before she moves on. Lizzie, however, says she will only take a drug test if Scott does.
She is convinced he is using. I just want the friend to leave and run away from that mess and never look back. 
TELL US – SHOULD SARAH DIVORCE MICHAEL? WILL ANDREA AND LAMAR'S MARRIAGE LAST? ARE YOU ENJOYING THIS SEASON OF LIFE AFTER LOCKUP?
[Photo Credit: WE tv]