The Real Housewives of New Jersey came back with a BANG last week. What a premiere episode. The ladies of the Garden State wasted little time jumping into drama. There are many rumors about Teresa Giudice, but she's brushing them off. However, her peace with Melissa Gorga may be coming to an end. Teresa is NOT happy about Melissa's friend Jackie Goldschneider.
Speaking of Jackie, she too finds herself in the middle of drama. She's already feuding with Jennifer Aydin over an Instagram video allegedly mocking her. Will any of these women ever get along? This episode will also feature the return of Danielle Staub which means a possible showdown with Margaret Josephs. It'll also be interesting to see where Dolores Catania's allegiance lies this season. Joe Giudice is out of prison, but he's already in ICE custody. The editing on this opening Teresa scene explaining the situation and working out was POWERFUL. What a stressful situation that must be.
Joe Gorga has a new book, so we have a reason to celebrate right now. It's been a great year for Joe, but his sister's life isn't going as hot.
Melissa and Joe debate whether or not it's okay for Teresa's husband to be in custody. They show a lot of the other women breaking down the news as well. It's certainly not the way they expected this to go down.
Teresa's daughters are having a really hard time coping with Joe being in ICE custody. Milania seems to be the most affected. Regardless of how you feel about Joe and Teresa, this is so painful for their children. None of these girls deserved to have their family ripped apart this way.
Teresa has her lawyer come over to explain the situation better to them. Joe's fight isn't over just yet because there are many appeals in the works.
During the explanation, Joe calls to check in on the girls. He tells them it's max security, and everything's on lock down. That's so scary.
To make things worse, they can't even have any physical contact with their father. This is so painful to watch. Teresa's daughters may never be the same after going through something like this.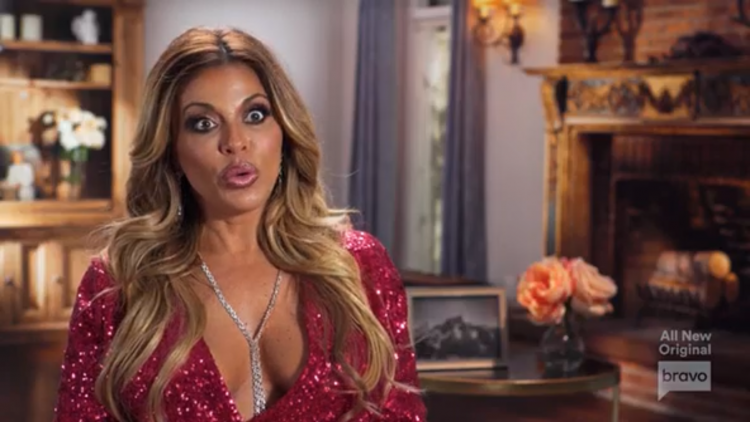 Frank Catania is making great progress on Dolores' boyfriend David Principe's new home. However, it's confusing as to whether or not she'll be living there too.
Her whole arrangement with her boyfriend is so odd. Not conventional in any way. How weird is it that we're actually seeing him this season? I was beginning to think he was a unicorn.
She tells Frank she won't to move in with her boyfriend unless she has a commitment. Her boyfriend doesn't like PDA which is not shocking since he hasn't shown up on the show in many seasons. I love that the modern family thing works for them, but it's weird to watch.
Jennifer wants to keep off the weight after her surgery, so she takes her daughter for a walk. She wants to set a good example for her children.
Say what you want about Jennifer, but she's a damn good mother. Her love for her children shines every time they interact.
Her daughter is being bullied at school, which puts the Jackie drama into perspective. Jackie claiming bullying so quick is concerning when there is real bullying going on in the world. Using buzz words like that over small issues can cause more harm than good.
It's time for Joe's book release party, and I hope everyone can get along. With this family, anything can happen.
Margaret and Dolores are the first to arrive. It's so fun and refreshing to see them finally as friends. A lot better than fighting over petty Siggy Flicker drama.
Teresa is a big woman for putting on a brave face and showing up at the party. Her personal life is in shambles, but she's still there to support her brother. The facility holding Joe is further away than his original prison. So rough.
Dolores has an event planned for Teresa, but Teresa wants Danielle to come. Melissa and Margaret are so against the idea, but Dolores puts the ball in Teresa's court.
Anytime Danielle is around, there is bound to be mounds of drama. Teresa's allegiance to Danielle must come out of guilt for what she did to her daughters.
Teresa asks for Jackie to be disinvited from the event. Wait what? I thought the agreed to a ceasefire last week. That didn't last long.
Joe gives a passionate speech about his father inspiring him, and it was touching. The love he has for his father is so raw and real.
What makes this franchise shine is how genuine and rooted in family values it is. Well, throwing wine glasses people doesn't hurt the ratings.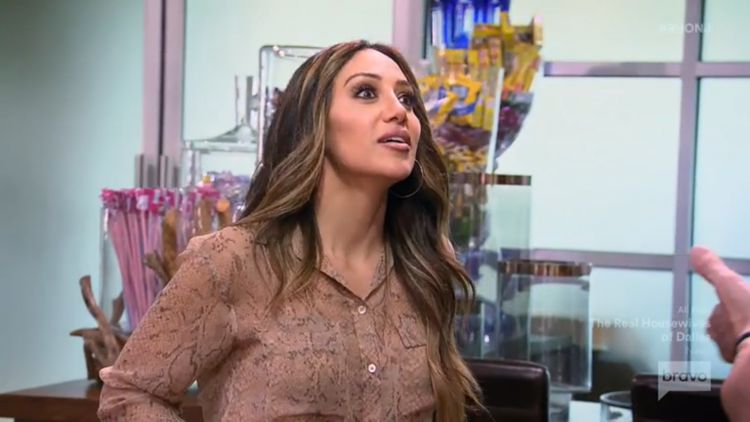 Melissa's throwing herself a 40th birthday party and invites Jackie to join her planning. How long until Melissa brings up Teresa not wanting her Dolores' event?
Melissa breaks a super expensive glass while searching through the store. Been there done that. I don't touch anything remotely breakable at this point. I'm a hazard.
Melissa tells Jackie about the obstacle course event and that Teresa doesn't want her there. Jackie plans to call her out which could go really south.
Melissa also doesn't want her birthday ruined by some classic Jersey drama. Good luck with THAT. Nobody can ever behave in this group.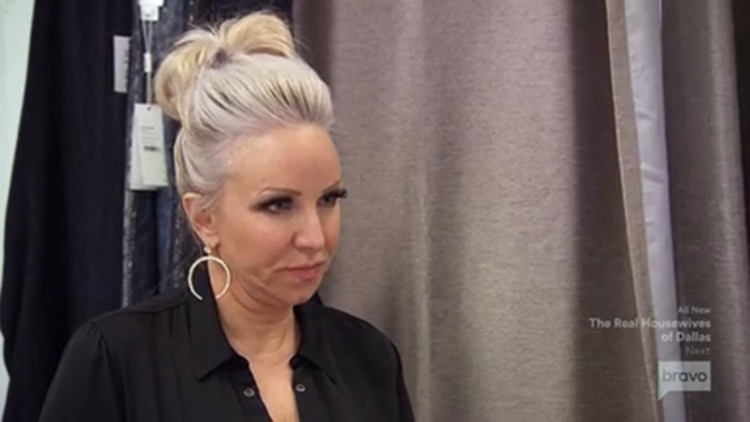 Margaret meets with her friend Gina that was dating the same guy that Danielle was. She feels betrayed by her boyfriend and Danielle and calls her pure evil.
Margaret coming with some motives for this meeting! It's awful how their friendship turned out, but Danielle can't be friends with anyone. Margaret wants to be civil for Teresa's sake, but she won't kiss Danielle's ass.
I actually spoke to Marge Sr. on the phone recently. She told me Danielle and Margaret would never be friends again under any circumstance.
I'd like to think though that everyone is mature enough to be civil in public. However, we all know that won't happen.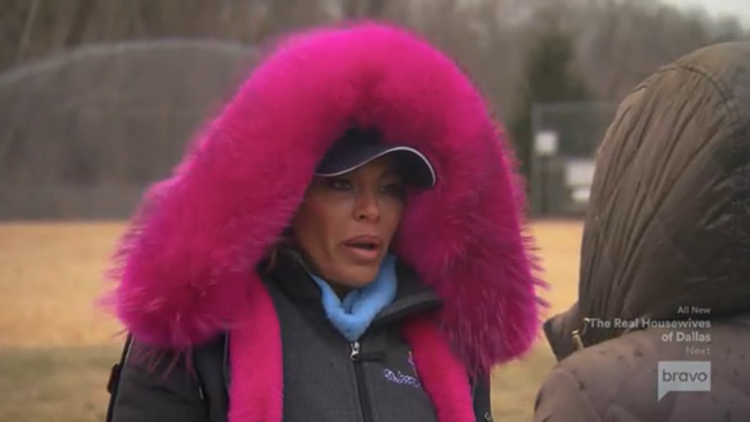 Jennifer is nervous to see Danielle at this obstacle course. I thought they were on great terms last season. Jennifer brought up Danielle's real name "Beverly," which triggered her.
I might be a Jennifer stan for this reason alone. What a legendary moment. Jennifer said she felt threatened in that moment.
Danielle is losing more allies in this group. Eventually if she reaches no friends, she'll have no place. Danielle shows up and greets both Jennifer and Margaret. So far so good.
The obstacle court was fun to watch, but mostly uneventful. Margaret doesn't get why Teresa would want to hang around someone toxic and negative like Danielle.
I don't get the point of having Danielle around either. For drama's sake, sure I understand. However, in real life I couldn't deal with that ever.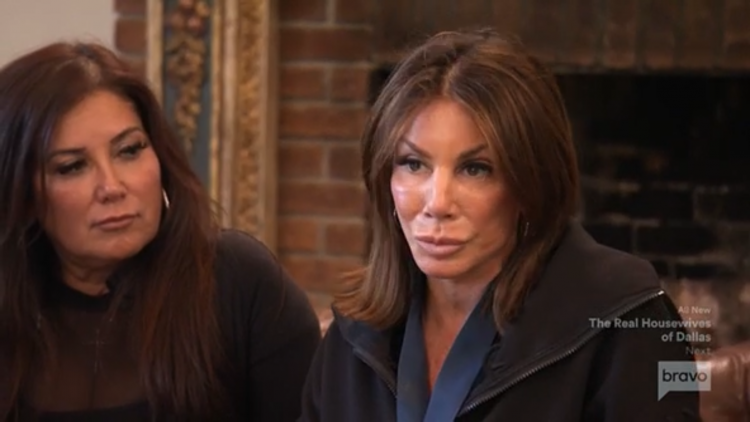 All of the women go back to Dolores' place after the game. Can Margaret and Danielle coexist in such a small space? We are about to find out!
Jennifer tells them about her daughter being bullied, and Margaret shades her. She compares it to the Instagram video which are honestly not the same thing.
I think it's super rude of Jennifer to do, but it's a little different. Stop trying to make this bullying storyline a thing.
Teresa is upset about the cheating comments by Jackie. She screams about it calling it an "assassination of character." Danielle calls out Jennifer for not inviting her to her husband's company event. WHAT A TOTAL MESS.
Jennifer says she apologized, but Danielle tries to say that didn't happen. When Jennifer says she had the text messages to prove it, Danielle backtracks.
Everything spirals and Margaret and Danielle face off calling each other homewreckers and whores. Lovely comments.
Teresa follows Danielle outside to check on her, but the other women hate Danielle. It ends with Margaret trying to get Teresa to understand what Danielle does to everyone. However, Teresa thinks Margaret hits Danielle with low blows every time for no reason.
TELL US – WILL TERESA DIVORCE JOE? WAS TERESA WRONG FOR UNINVITING JACKIE? ARE YOU ENJOYING THIS SEASON OF REAL HOUSEWIVES OF NEW JERSEY?
[Photo Credit: Bravo]