Everything has changed this season for the Southern Charm cast. For the first time, they're being forced to tackle the biggest issues in America. Whether it's the pandemic or the issue of systemic racism, we're going there this season. In a city like Charleston these are important conversations that are long overdue. It's almost as if people like Kathryn Dennis are entirely unaware of the white privilege they have.
There are also many issues currently brewing among the cast that threaten to change everything. The friendship between Kathryn and Danni Baird is barely hanging on by a threat. Unless Kathryn starts making an effort to reciprocate what Danni gives her, it's going to crumble. Another big issue is the never-ending relationship trouble between Madison LeCroy & Austen Kroll. Now that he has COVID-19 and put her son in danger, they might be on the verge of calling it quits.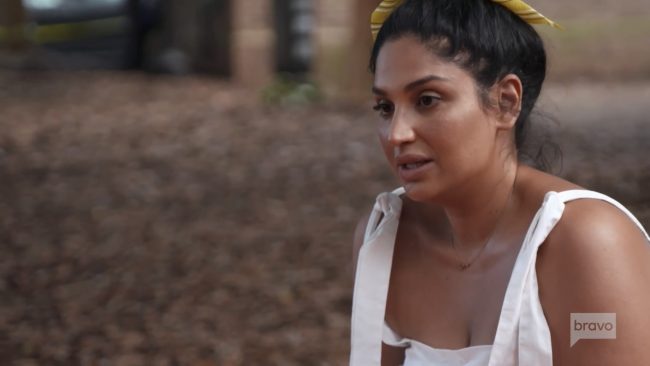 The statue is coming down! I'm proud of Charleston for taking a stand and ridding the city of symbols of racism like this. How has it taken this long for it to happen? It's crazy that it wasn't toppled many many years ago. Better late than never I suppose.
John Pringle is totally in his element as a father. It's good that he's decent at something. Being a friend is definitely not on his list of top skills. Just ask Austen. The way Pringle is openly trying to court Madison is so tasteless. Who would want to be friends with someone like that?
Leva Bonaparte is feeling distant from most of the group right now. I wonder why that is. It must be uncomfortable to be in a group that lives in such a bubble of privilege. They're never been forced to care about these pressing issues.
Pringle doesn't want to stop going after Madison unless there is a ring. That's so gross. How can you be proud of yourself knowing that you're fine breaking up a relationship. Sure, everyone knows that Madison and Austen are shaky at best. However, that doesn't mean you should be the one to put the final nail in their relationship.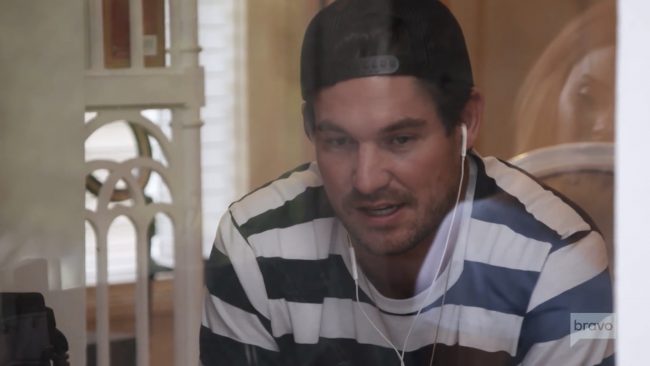 Craig Conover has also tested positive for COVID-19, so Kathryn brings him some much needed food and alcohol. He never had any of the major symptoms of the virus, so it's shocking the result was positive. Hopefully he is good to go by the time of his HSN spot. This is the biggest moment so far for his company. He needs to make the most of this opportunity.
Kathryn has gone completely off the grid following the monkey emoji drama. I'm not sure if that's the way to approach it. Sitting silently is only going to further everyone's negative opinions about her. If she really wanted to remedy the situation, she'd tackle it head on.
By doing that, she could be a part of the voice for change. She could use her last name to get everyone's attention in a positive light instead of another scandal. That is the greatest way that she could change the course of history forever. She won't do that though. She's far too self involved to ever be that progressive.
Madison's friend Venita stops by for a visit, and we learn she's negative. THANK GOODNESS. After Austen's reckless behavior, I thought for sure she'd end up testing positive. That must've been such a scary thought to think that she and her son were exposed like that.
Unfortunately Madison is completely out of work though. The contact with Austen makes it too risky to dive back into the salon. It also means it will be longer before she can see her son. What a reckless man.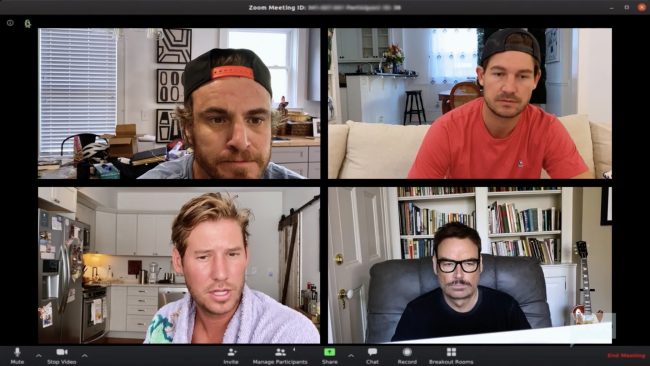 Austen talks about the grueling symptoms of the virus, and I'm so glad I've never had it. The unknowns about it are just too terrifying to even comprehend. Way too scary.
Madison doesn't think Austen is on the same wavelength as she is. He's not mature enough to make her timeline for marriage and children. It's hard to argue with that. He chose to spend time during the pandemic acting like an overgrown man-child. That's a major turnoff for someone like Madison who spent the time trying to level up. They're on completely different pages about the direction of their lives.
It's so weird that Shep Rose's girlfriend Taylor Ann Green is living with Craig right now. She tested positive along with Craig and his girlfriend, so Shep needed her OUT of the house. I can't really blame him for that. I would have her out of the house as fast as possible as well. He's negative, and the last thing he wants to contract this horrifying disease.
Danni meets Shep for a socially distanced dog playdate. These are practically the only two people in the group right now that are negative. I have to say, I LOVE their friendship. They talk to each other on a very real level that I respect. It reminds me so much of how me and my best friend Illissa are with each other. Very relatable.
Danni is so pissed that Kathryn isn't opening up to her yet is sucking up to Leva. The new friendship with Leva is strategic. It's so transparent. EVERYONE can see what's happening. The best thing though is Danni's newfound awareness that Kathryn is taking advantage of her as a friend.
Kathryn has a Facetime call with her new BFF Leva to discuss the monkey emoji drama. Even if Kathryn wasn't trying to be racist on purpose, she needs to at least acknowledge her ignorance. Thankfully, Leva isn't going to be the one to coddle Kathryn. It's about damn time. Stop giving this woman a free pass for her actions.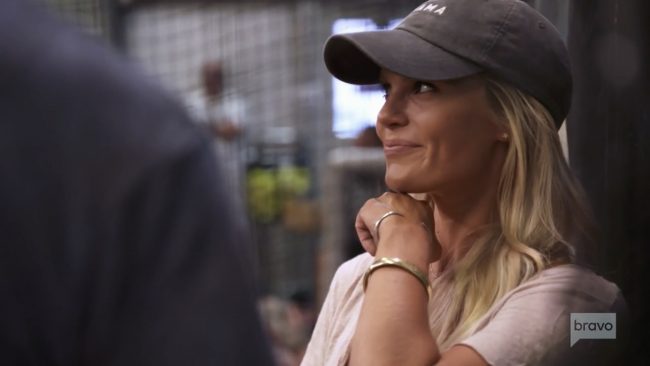 Pringle's shameless pursuit of Madison continues with a playdate with their children. I do not like this man. Wait until Austen and Madison are officially broken up, and THEN pursue her. Doing it while they're still together is classless. It's working though because Madison finds Pringle appealing and attractive. Ugh.
It's clear these two have chemistry, but I feel for Austen here. He can be immature, and he can be a douchebag. However, at least break up with him before cozying up to Mr. Stackable Chips. You can at least do that much. Have a little respect.
Craig finally feels like he's in the big leagues with this HSN partnership. That really is huge. It's crazy to think how much these pillows have blown up and become a success. Patricia Altschul and Whitney Sudler-Smith are watching, and so far they're giving good compliments.
Her nice comments toward him don't last long though. She starts shading the quality of his products and acts like it's not much beneath her own line. Why is this elitist woman even allowed to have a platform? She's the worst of the worst. She never has anything positive to say about anyone. Well, not true. She likes Pringle. I rest my case.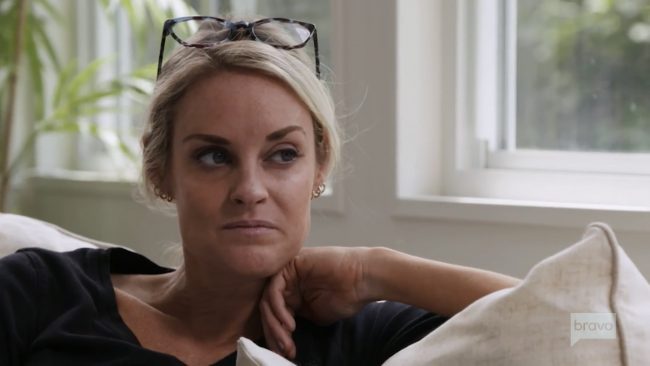 Danni gets so emotional talking to Leva about Kathryn. You can tell how much she has personally invested in this friendship because of how painful it is for her. You know damn well that Kathryn is not having these same types of feelings. She's far too self involved to do that.
Across town, Madison and Austen have a much needed conversation about the state of their relationship. It's not going to be a nice conversation because she's sick of it. She's sick of him constantly screwing up. One day he has to grow up. One day he has to become a real man. Boyhood is over.
The root of the issue is that they're just on different trajectories in life. They keep hitting a wall in their relationship no matter what. Honestly, it's a matter of time before they end up back together again. They're destined for this on again off again yo-yo s**t for a long time to come. I know she's saying getting back together is not an option, but she's not fooling anyone.
I respect that Austen finished his entire glass of wine before leaving Madison's home. That's how I would have handled it as well. Wine first. Walk of shame and agony later.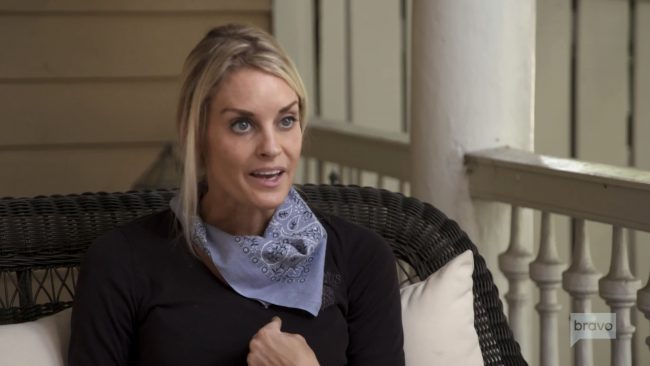 We're already off to a rocky start with this Danni/Kathryn sit down because the latter is very late. She has no respect for anyone else or their time. It's the world according to Kathryn, and that will never change. Sigh.
Danni messaged Kathryn in the middle of the emoji s**tstorm. That shows how she's a real friend. They can't even get to the root of the issue because Kathryn keeps referencing other people. Why does she keep saying "y'all"? Who are all of the people she's talking about.
I love Danni finally standing her ground and kicking Kathryn out. The entire thing was a waste of time because Kathryn wanted to stroll in there like nothing ever happened. Ending the friendship with Kathryn will likely turn out to be the best thing Danni ever did.
TELL US – ARE YOU SURPRISED MADISON BROKE UP WITH AUSTEN? TEAM DANNI OR TEAM KATHRYN? WHAT DO YOU THINK OF NEW CAST MEMBERS PRINGLE AND LEVA?
[Photo Credit: Bravo]