Reigning supreme as the Grand Dame of Potomac, Karen Huger has entertained Real Housewives fans since 2016. As the leading lady in Real Housewives of Potomac, she delivers on every front. If she needs to pull out all the stops for a dramatic scene, she can do that. If she needs to look good while reading a castmate for their lack of grace and decorum, she can do that, too. Here we take a look back at some of her best fashion moments from over the years, including her best looks.
A Regal Introduction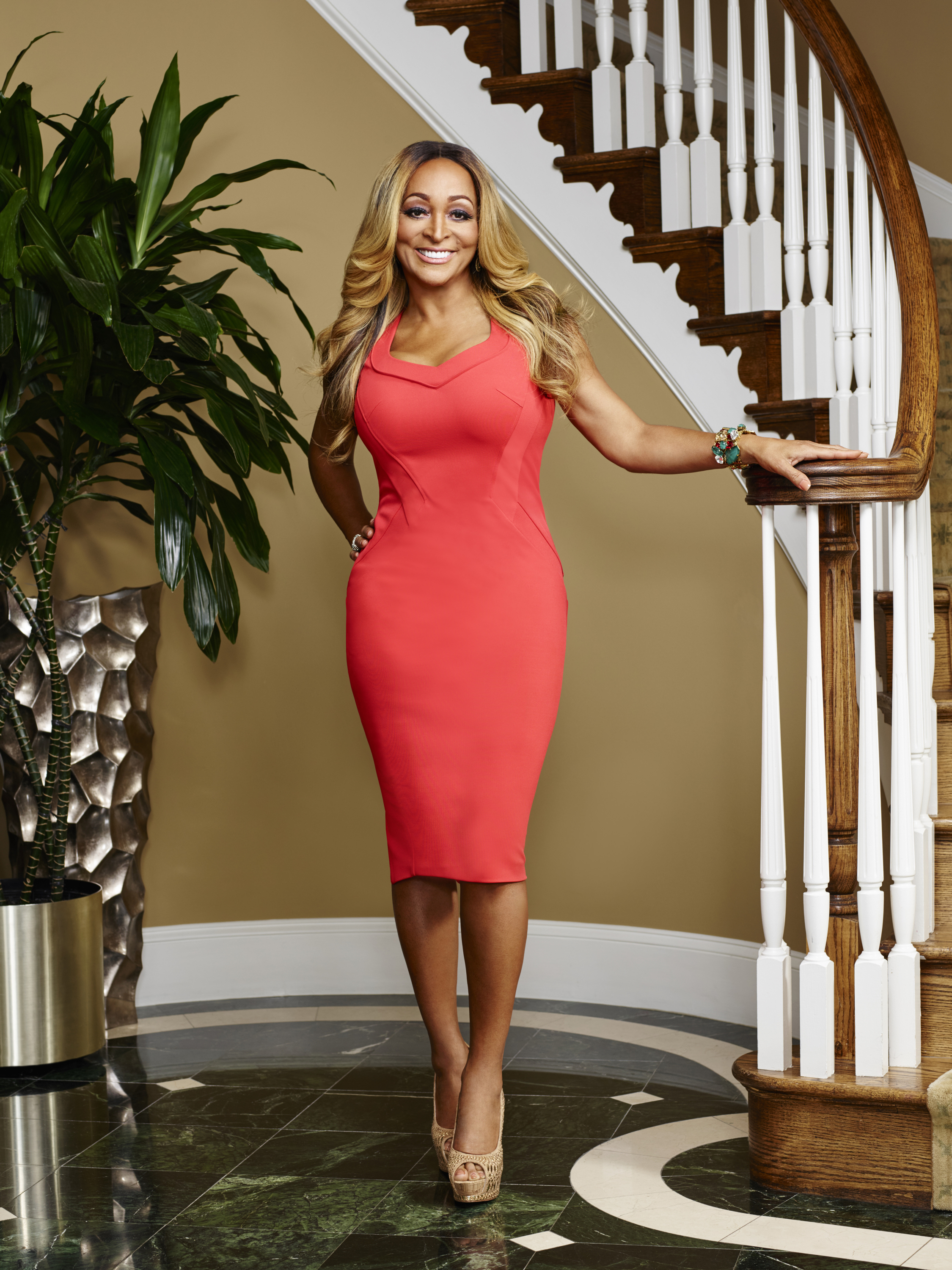 Style, substance, and sophistication are all at the heart of everything Karen does. The RHOP star holds herself to a high standard, but also those around her. Introducing herself as the Grand Dame, she had a high bar to reach if she was to impress audiences. Thankfully she showcased everything she professed from the moment the reality TV cameras started rolling. In the cast photoshoot for Potomac's debut season, Karen didn't miss. The simple gown is elegant and showed off all of her curves.
Runway Ready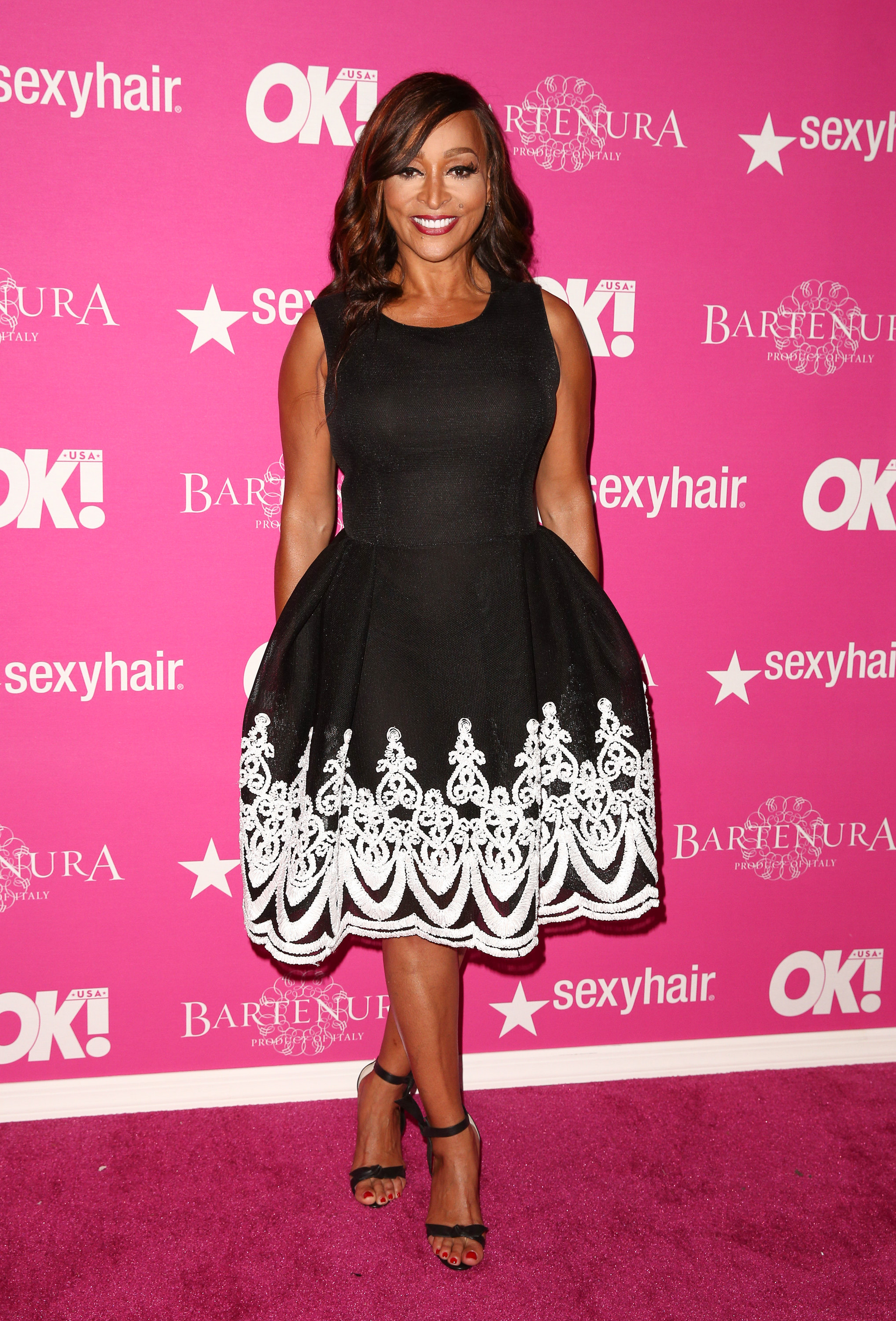 At the OK! Magazine Runway Ready Party in 2016, Karen showed she wasn't afraid of letting her hair down and having a good time. She could pick out the perfect party dress while maintaining her dignity. Karen wasn't afraid to show a little bit of skin but still left plenty to the imagination. It's a fine line, and it is one that she knows how to tread extremely well. The black dress screams finery, complete with a white chandelier-type design. It's gorgeous!
Looking Good And Feeling Fine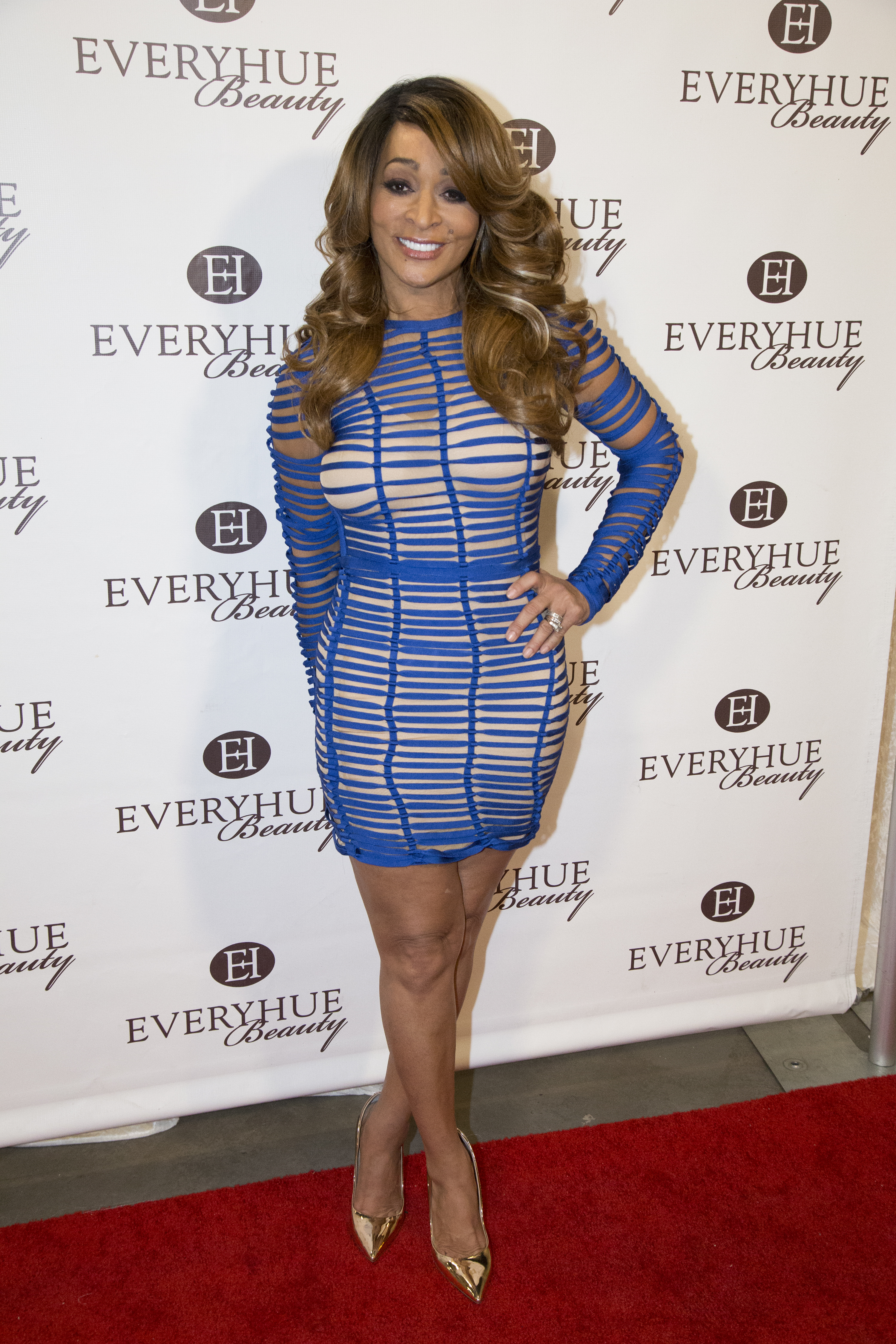 Karen decided to go for something a little more daring when she attended the Every Hue beauty pop-up in Washington back in 2017. The nude illusion dress isn't something RHOP audiences would have expected her to wear on a red carpet. She shows here that you can wear such a design, while still delivering a classy look. The hair is classic Karen, and those simple yet effective shiny heels finish off what should be considered one of this housewives' most memorable looks of all time.
Who Needs A Wedding?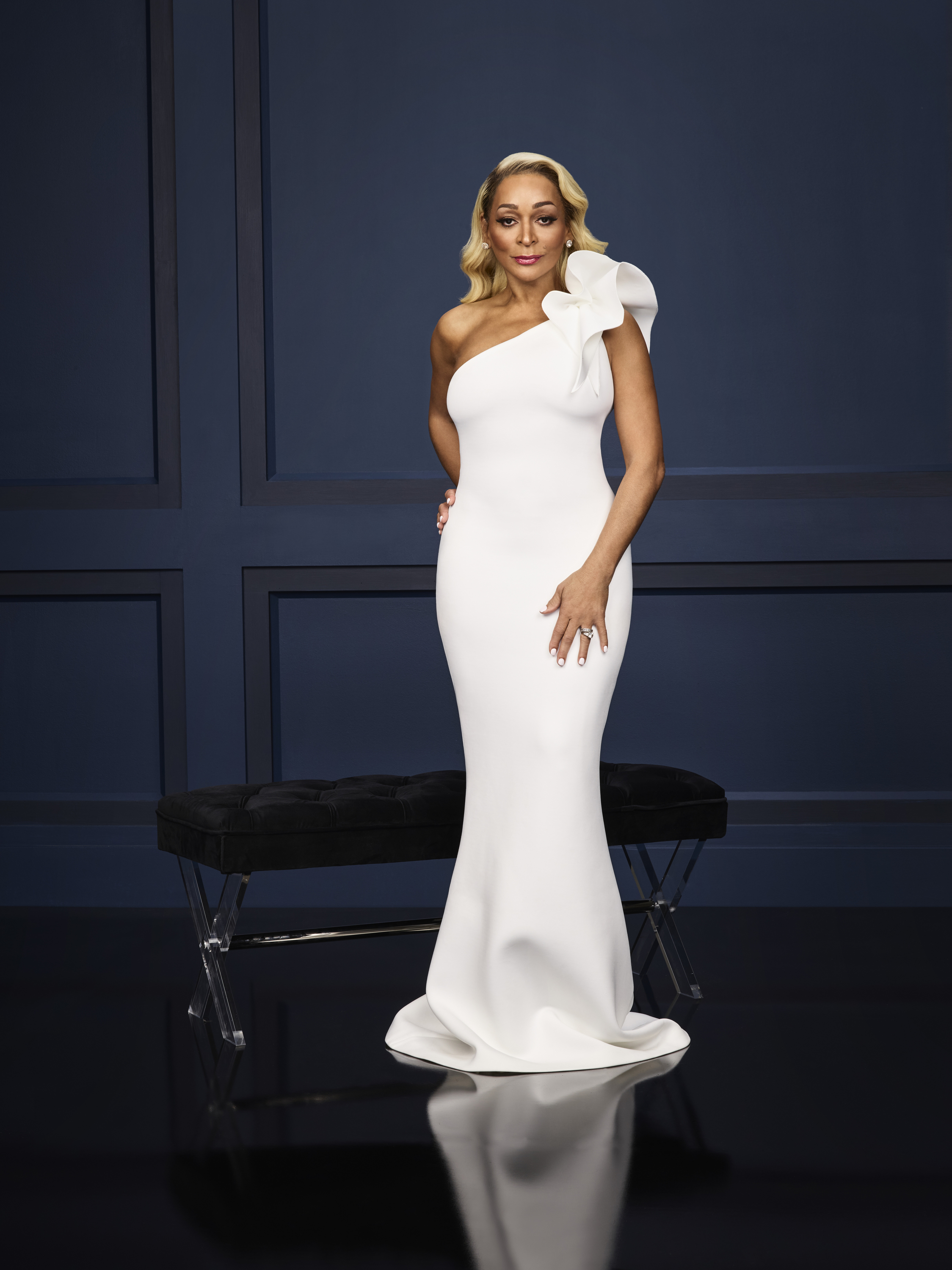 Karen almost looks ready to renew her wedding vows in the gorgeous gown she chose to wear for the Potomac Season 3 cast photoshoot. She looks right down the camera lens into the soul of the fans, giving Tyra Banks a run for her money when it comes to "smizing." The white one-shoulder with an eye-catching ruffle shows that Karen isn't playing around when it comes to having her finger on the pulse of fashion. Not only that, but she has turned up the stakes.
Boss Lady In Red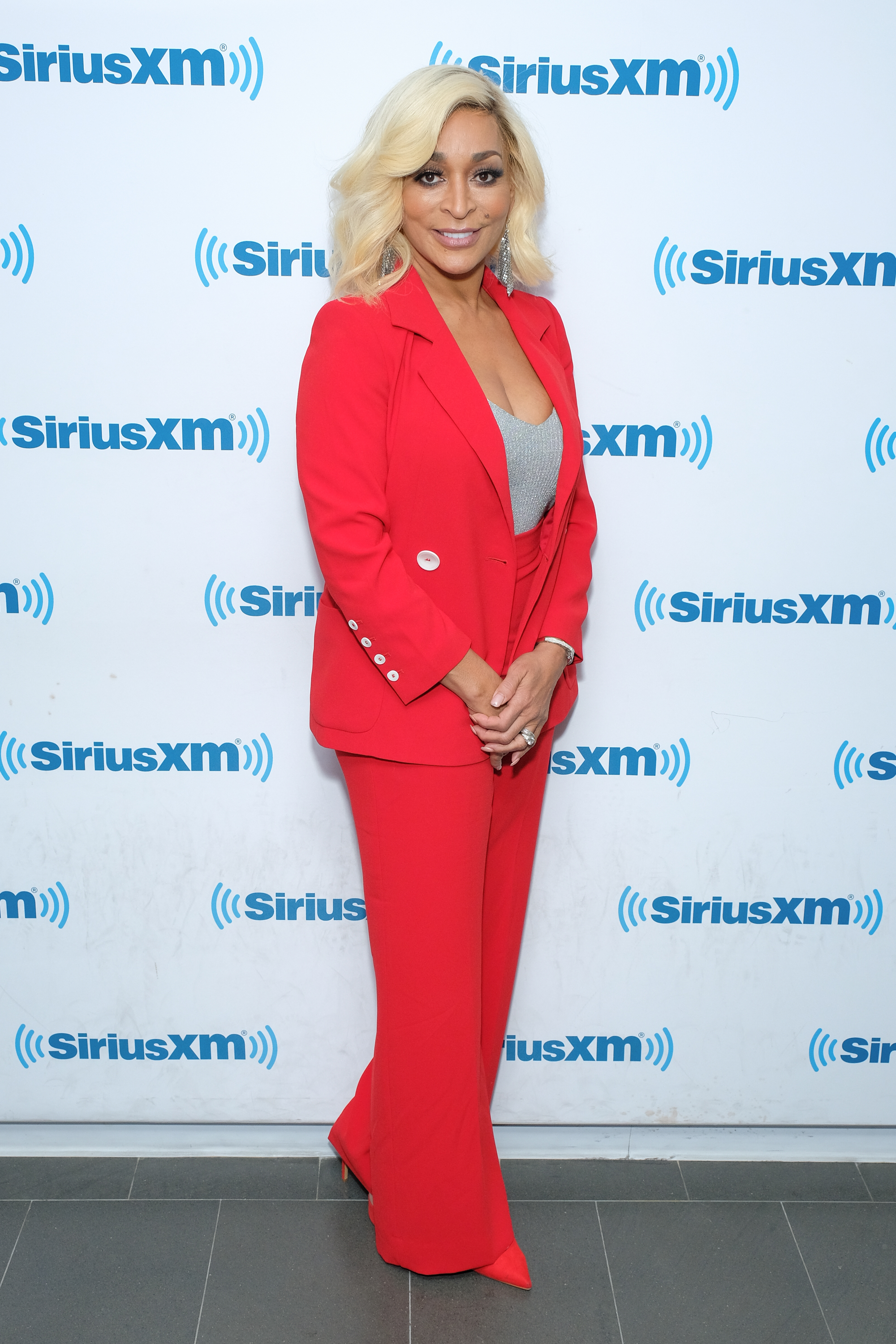 She owns 51 percent of this company! Karen looks ready to cash some checks in this stunning ensemble. The red suit and pants combinations pairs perfectly with those jaw-dropping heels, and where some people may have gone for a glitzy or sparkling bustier, the Real Housewives star has instead kept it simple. It's a decision that works wonders. Karen's hair has never looked better, and it adds to the commanding persona radiating right off of her here.
Showing Her Sparkle
At some events, a dress isn't gonna cut it. Karen opted for comfort with a side of style at the Real Housewives of Potomac premiere party in 2019. She wore a glitzy rose gold sequined jumpsuit; a lovely shade for a luxury lady. Karen appears radiant and happy to be wearing the design, which is completed with a zipper and waistband. It delivers bling while allowing her to move freely through the event without too much pressure. A wise decision for a Bravo party!
Watch What Happens When Karen Walks In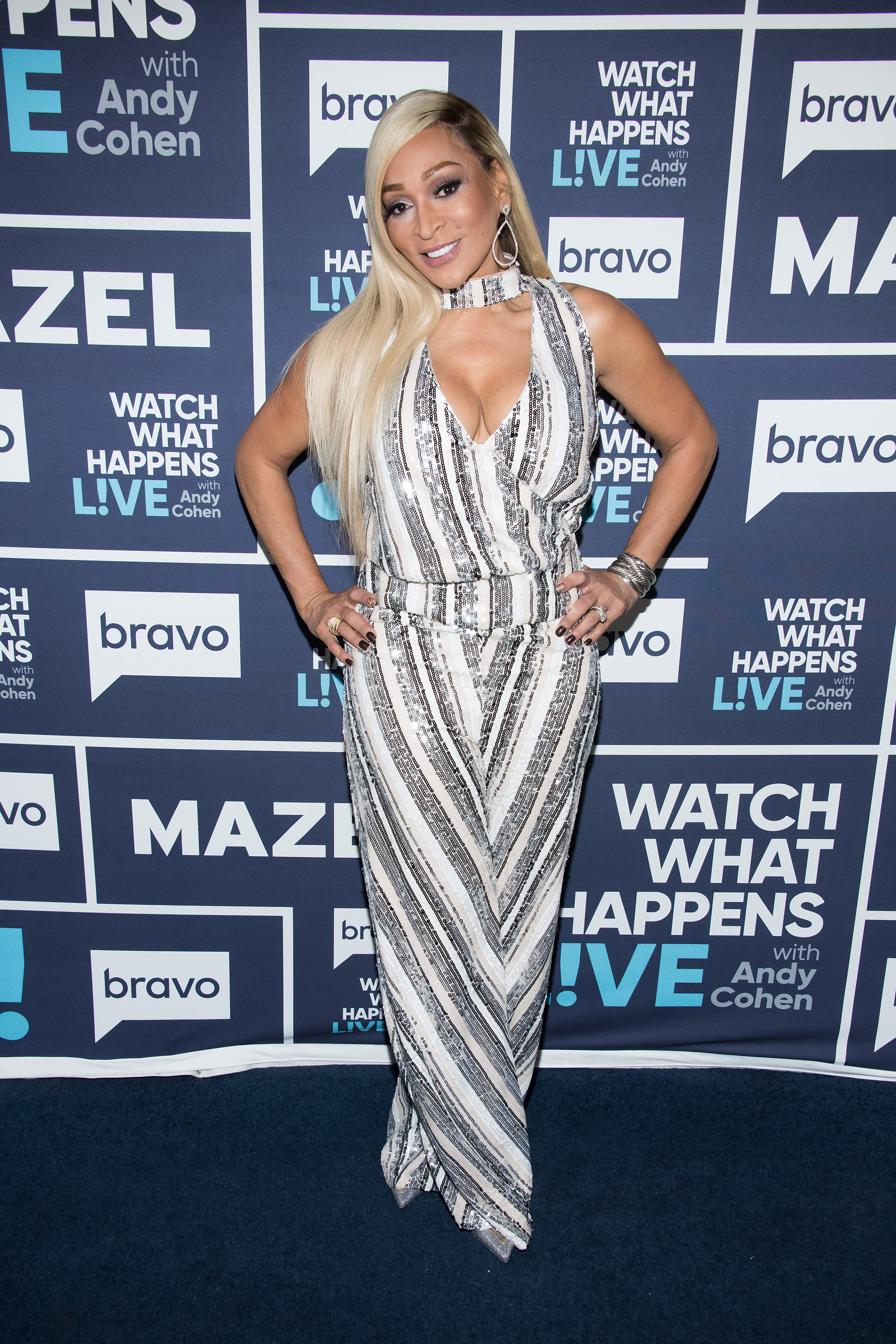 When you step up for an appearance on Watch What Happens Live, you know host Andy Cohen can throw you some curveballs. Not only that, but the fans who ring into the show could send a shady question your way, meaning you have to be ready to play. Looking good is the only option if you're going to appear on WWHL, because you don't want to get read down by someone watching at home! Thankfully, Karen got the memo on this occasion and looks incredible in this striped dress, complete with silver shoes.
Ballroom Blitz
If there is one thing we know we are going to get from a RHOP cast photo shoot, it is a breathtaking look from Karen. This fashion moment is one that surpassed all those that came before it. The choice of gown is exceptional. She looks as if she has been swept up off of the floor of Dancing With The Stars. The intricate pattern and design ensure that every studio light bounces off of it. It is awe-inspiring, and there isn't a single piece out of place.
Pretty In Pink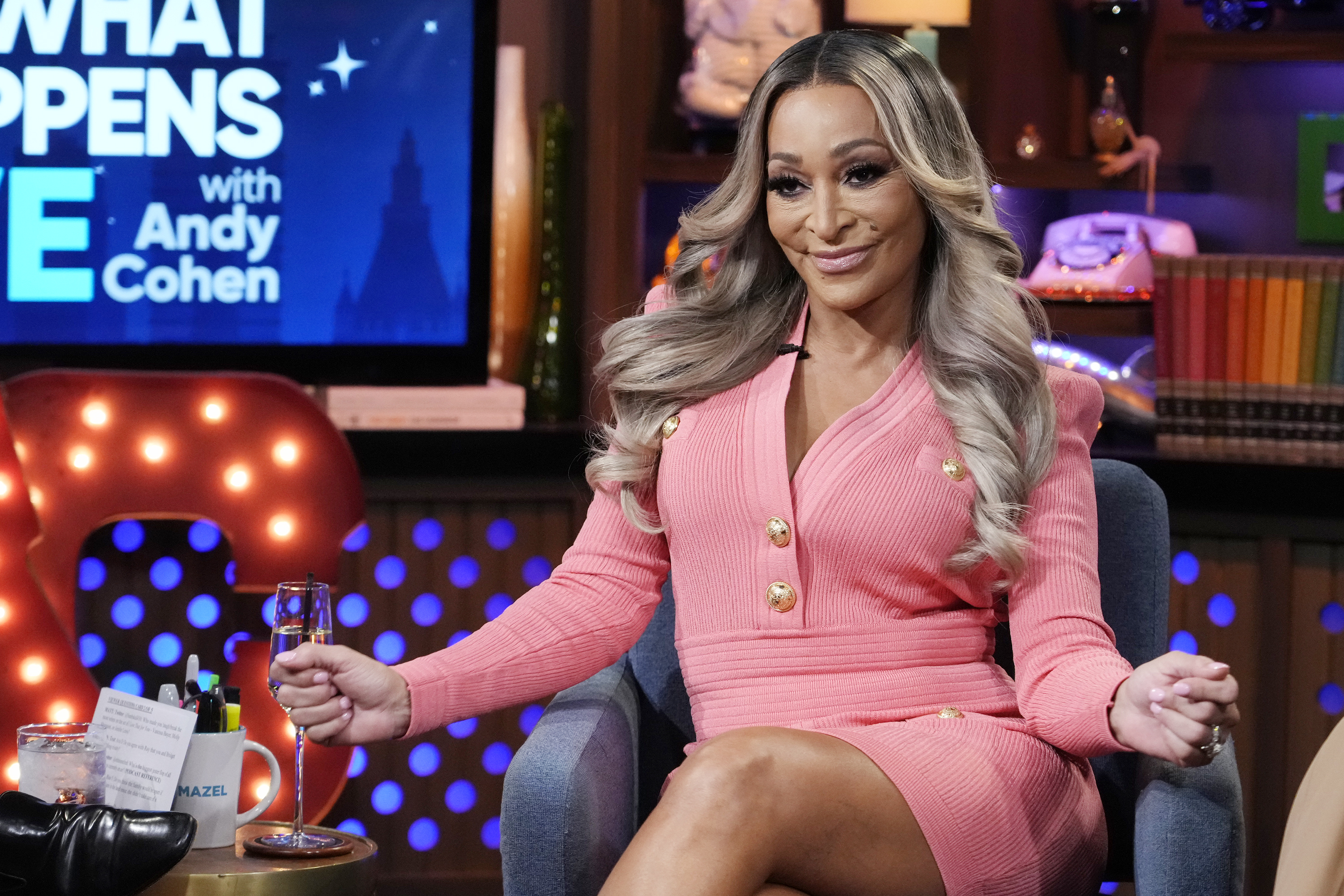 Another look from Watch What Happens Live here. Karen looks like she is having fun, and who can blame her? She is showcasing some serious style in this flamingo pink dress, with exaggerated large golden buttons. She matches her nail polish to the outfit and wears her two-tone hair down to complete the fun and feisty look. Those who don't know Karen already would look at her attitude in this photo and know she is certainly not someone to be messed with.
Beautiful At BravoCon
Karen returned to her love of sparkling sequined outfits for her appearance at BravoCon 2022. The Grand Dame wasn't about to let her fans go hungry when it came to serving them up a delicious fashion moment! This black shiny mini dress is one that should go down in history when it comes to Karen's best looks. While it feels as though we are still just at the start of her journey on reality TV, this is a memorable outfit that will surely stand the test of time.
TELL US – WHAT IS YOUR FAVORITE FASHION MOMENT FROM KAREN? IS SHE THE MOST STYLISH OF THE POTOMAC HOUSEWIVES? HAS SHE HAD ANY FASHION FAUX PAS?
[Photo by: Charles Sykes/Bravo/NBCU Photo Bank via Getty Images]