Season 9 of Real Housewives of Atlanta brought the unveiling of Sheree Whitfield's home, Chateau Sheree. Finally! We also watched as Kandi Burruss dealt with the streets talking about her. And it also delivered one of the most shocking reunion moments in Real Housewives history. Let's take a look at all of the bombshell moments in Season 9 of RHOA.
Kenya's Toxic Romance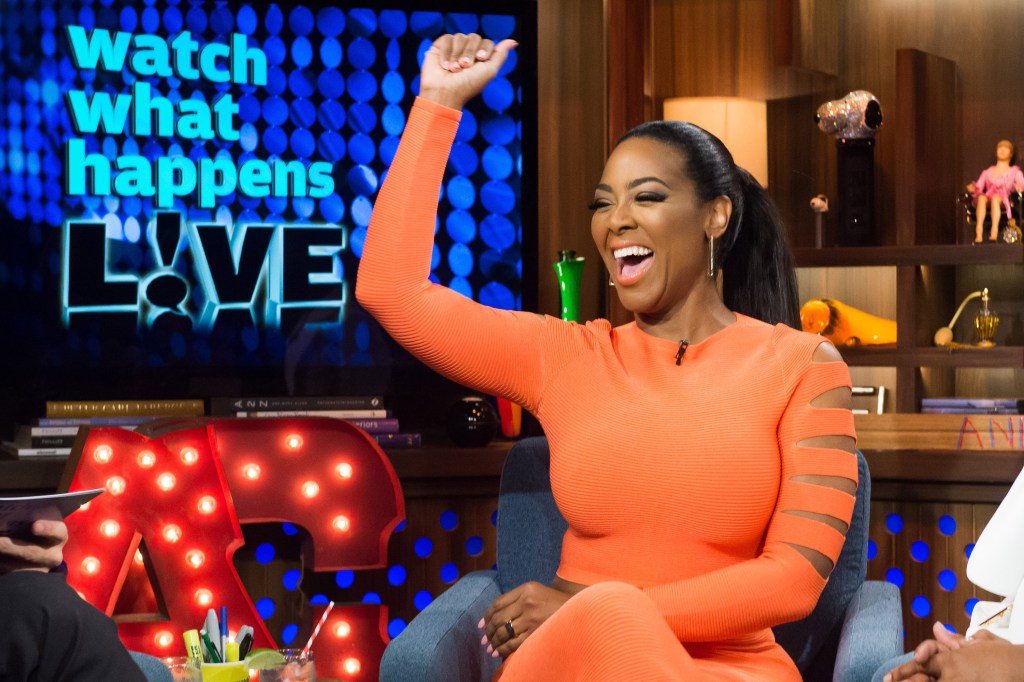 This season, Kenya Moore had a new man in her life named Matt Jordan. It seemed like she was really happy. But Matt supposedly had some issues with anger management.
Cynthia Bailey's soon-to-be ex-husband, Peter Thomas, invited Matt to the opening night of his bar in Charlotte, North Carolina. Kenya changed her mind about her hot-headed boyfriend attending. Peter canceled his plane ticket, and Matt was…bothered.
He wanted to get back together with Kenya. Matt drove to the opening and allegedly punched her driver in the face. He also reportedly shattered the glass windows of Kenya's garage. Thankfully, Kenya ended things with Matt for good.
Clashing About Kandi's Closet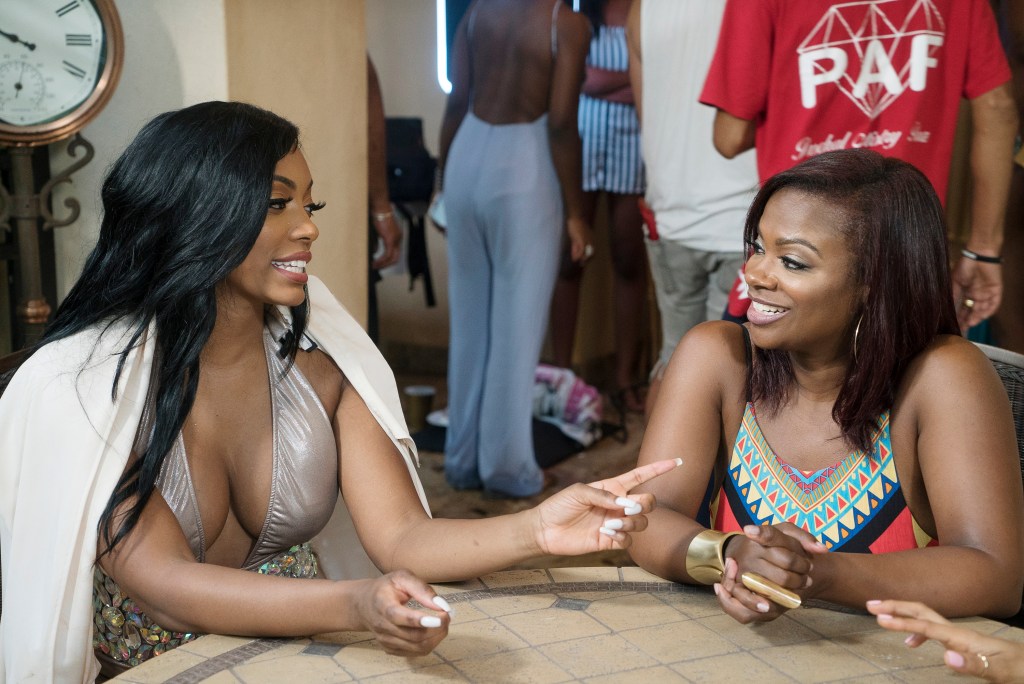 The streets were whispering about Kandi and her husband, Todd Tucker. The streets also appointed Porsha Williams as their official spokesperson.
Kandi admitted that she and her husband had a threesome with another woman once. And Porsha and Kandi had even kissed. According to Kandi, a drunken Porsha wanted to do more than that.
Porsha claimed that Todd was a cheater who used the sexy alias, Marvin. And she didn't believe that Kandi and her husband only had a threesome once. Porsha said that Kandi and Todd have so many other women in their bed that they live in the "international house of hos." Porsha even claimed that Kandi is a lesbian who has been dating a woman on the side for seven years. Kandi was shocked. She has been open about her sexuality. Why would she hide that?
The Atlanta ladies called each other "freak hos" and Porsha claimed that Kandi had a sex dungeon. If Kandi had a sex dungeon, the world would know. Bloop!
Anger Mismanagement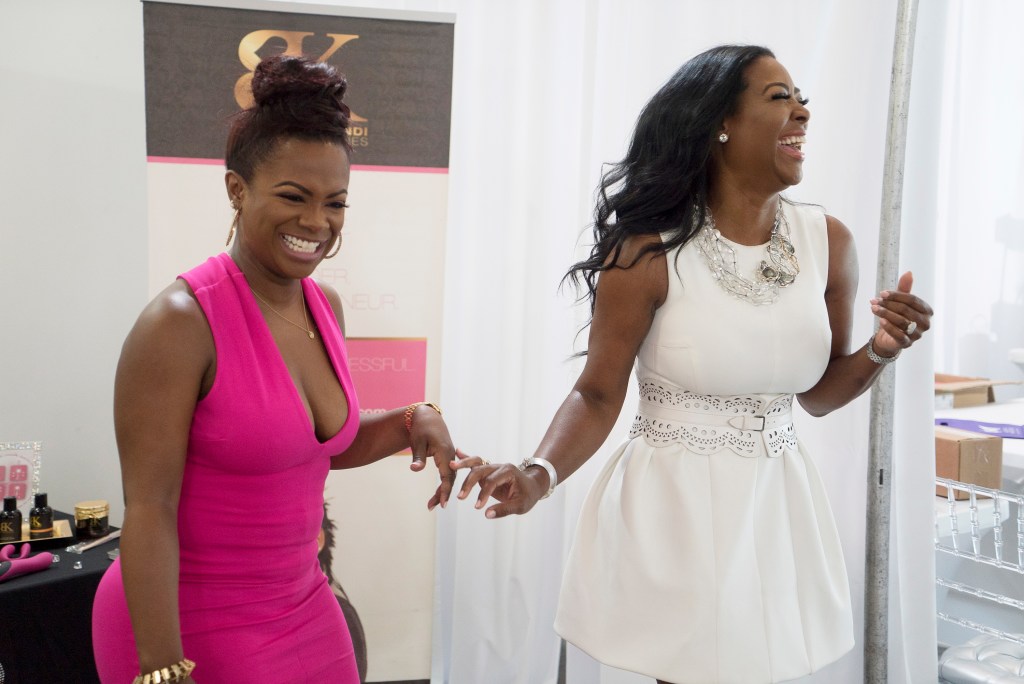 During the RHOA cast trip to Maui, Kandi revealed to the cast the rumors that Porsha had been repeating. Namely, she and Todd wanted to drug Porsha and Shamea Morton and assault them in their imaginary sex dungeon.
Shamea admitted that she was at the incident when a boozy Porsha propositioned Kandi in the club. Kandi even made copies of the text messages from Porsha alluding to the incident.
Porsha doubled down and called Todd "a fraud." No one insults Kandi's man, okay? Kandi, who was concerned about these lies ruining her family and business, went off. She threatened "to choke" Porsha and to sue her if she kept making these false claims.
And when Phaedra tried to calm Kandi down and low-key stand up for Porsha, Kandi was pissed. Phaedra has been quiet when it comes to defending her friends, except for Porsha. Interesting, right?
Chateau of Critics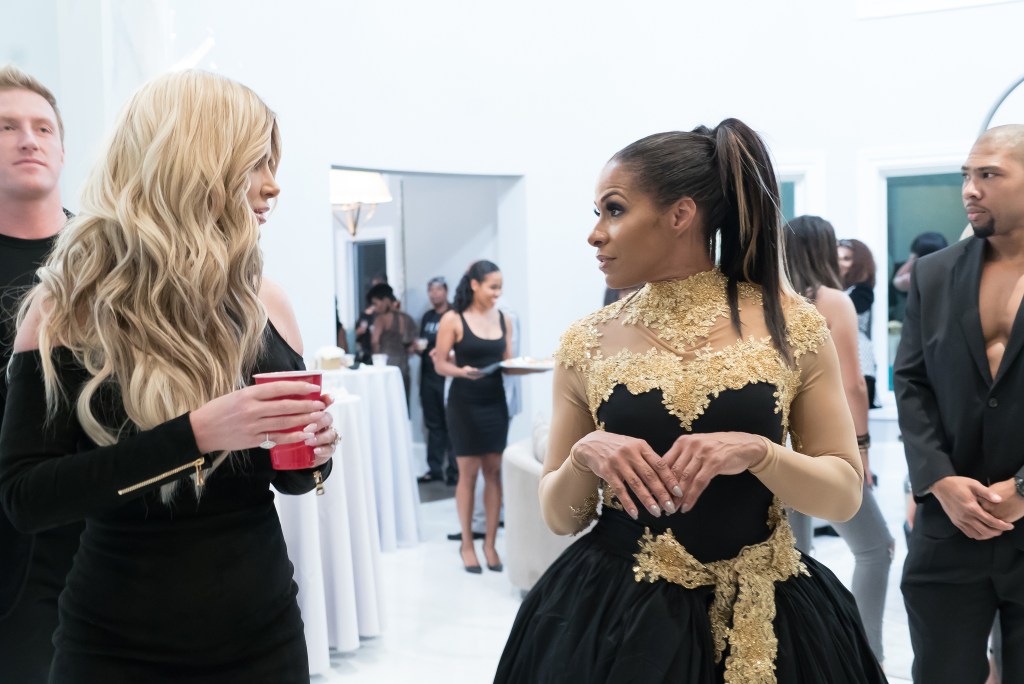 Sheree threw a housewarming party for her nearly completed home. This was the home of Sheree's dreams after her divorce from Bob Whitfield. So, getting her home nearly completed was a win. But the most important element of this party was that it had to crush Kenya's Moore Manor party.
So, Sheree went with a masquerade ball theme. She even enlisted someone to follow Kenya her guests and make sure they didn't stray into certain areas. But Kandi and Kenya took a detour to the unfinished basement. Kenya was delighted to find something to shade Sheree over. This could have been avoided. It's called a lock, Sheree.
But Sheree invited former RHOA co-star Kim Zolciak, with her hubby, Kroy Biermann. As Kenya continued to insult Sheree's home, Kim had a question. "Why are you just being such an a**hole?"
Kim dissed Kenya by pointing out that she has kids and a man, while Kenya has neither. Kenya clapped back that Kim looked like she had five kids, and pointed out that Troy was jobless. Kim wanted to toss Kenya out, but in the end, Porsha broke up the argument. Maybe Porsha can bring Kenya and Kim to some anger management meetings.
The Worst Betrayal
During the Season 9 reunion, Porsha revealed that Phaedra told her the allegations about Kandi wanting to drug and rape her. And that Phaedra told her that the tea came directly from Kandi. After everyone on stage picked their jaws up off the floor, Kandi went off.
Phaedra tried to wiggle off of the hot seat, but she was glued there. She claimed that she only repeated what she had heard. And she could not come up with a reason why she concocted this story.
Kandi screamed, "The LIES! The LIES!" Finally, both Porsha and Kandi ran off the stage in tears. Shifty Phaedra tried to apologize to her bestie, but Porsha wouldn't have it. This was one of the most iconic reunion moments in Bravo history.
Season 9 was one of RHOA's best seasons ever. The reveal of who was behind the lies about Kandi was nothing short of stunning. And it also ushered out Phaedra. She was let go after this season. Jesus couldn't fix it this time.
TELL US- WERE YOU SHOCKED THAT PHAEDRA WAS BEHIND THE RUMOR ABOUT KANDI? DO YOU AGREE WITH PHAEDRA BEING AXED? WHICH MOMENT WAS YOUR FAVORITE?
(Photo Credit: Getty Images/NBCUniversal/Mark Hill/Bravo/NBCU Photo Bank)