As a franchise, Real Housewives of Atlanta never disappoints. During Season 11 many of the cast members dealt with major life changes. We saw the Atlanta peaches grapple with marriage proposals, illness, and the return of an iconic alum. Here are all of the bombshell moments from Season 11 of RHOA.
NeNe Struggles With Gregg's Illness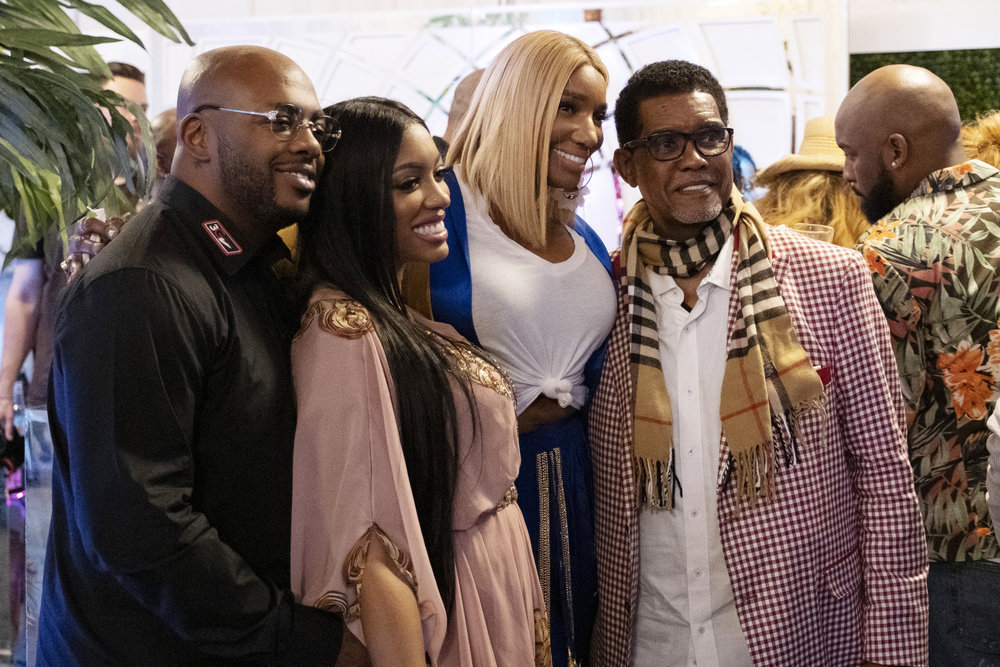 NeNe Leakes and her husband, Gregg Leakes, were dealt a major blow when they learned that Gregg had stage 3 colon cancer. During the third episode of the season, Gregg and NeNe learned that while the cancer was gone, the doctor recommended chemo. Instead, Gregg pursued natural therapies and put his faith in God.
The couple struggled during the season as NeNe became Gregg's caregiver. They started arguing. She even left her husband at the hospital for major surgery and drove home to have wine with her friends. By the end of the season, NeNe revealed at Eva Marcille's wedding that she and Gregg were discussing separating.
Porsha's Pregnant Pause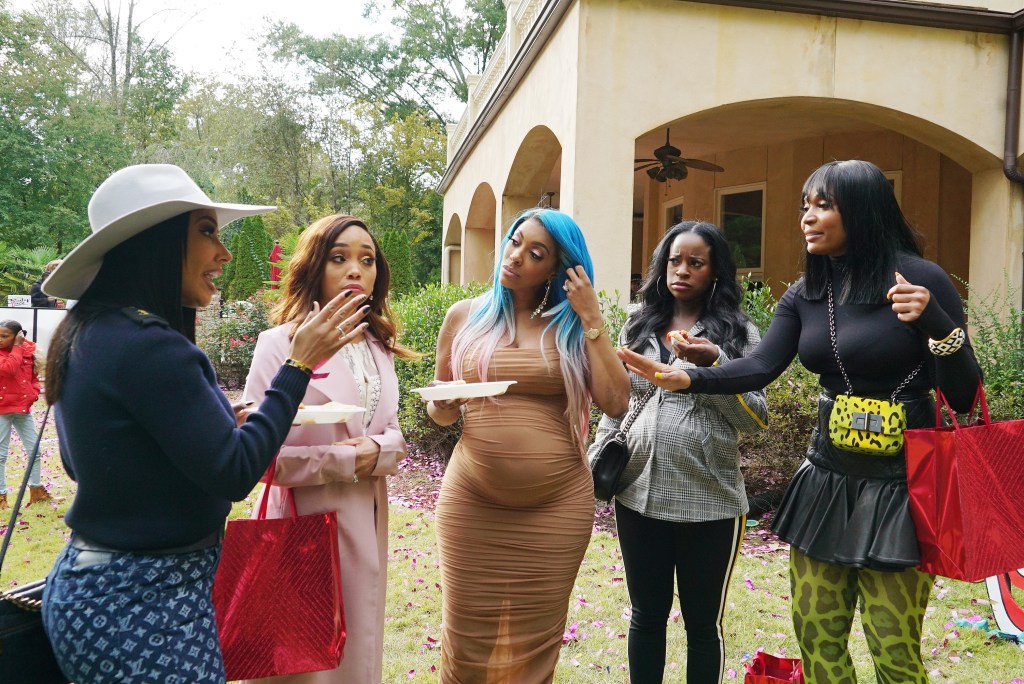 Porsha Williams was all about her new man, Dennis McKinley. He was the Hot Dog King. And it sounded like he was hot dogging around Atlanta. Before all the ladies left for Eva's bachelorette party in Japan, Porsha admitted to NeNe that she thought she was pregnant. But she wanted to wait until after the 12-week mark before sharing her good news.
So, while in Japan, Porsha made her grand announcement with NeNe's help. NeNe banged a gong, and Porsha showed off her bump and told her co-stars she was expecting in Japanese.
Later, Dennis finally popped the question in one of the most cringe-worthy proposals in Real Housewives history. Dennis and Porsha took a helicopter to an empty office. There were photographers and rose petals, and Lil' Mo was singing the couple's favorite song. It felt like an awkward prom. But I think the gigantic bling made up for it.
Eva Knocks Marlo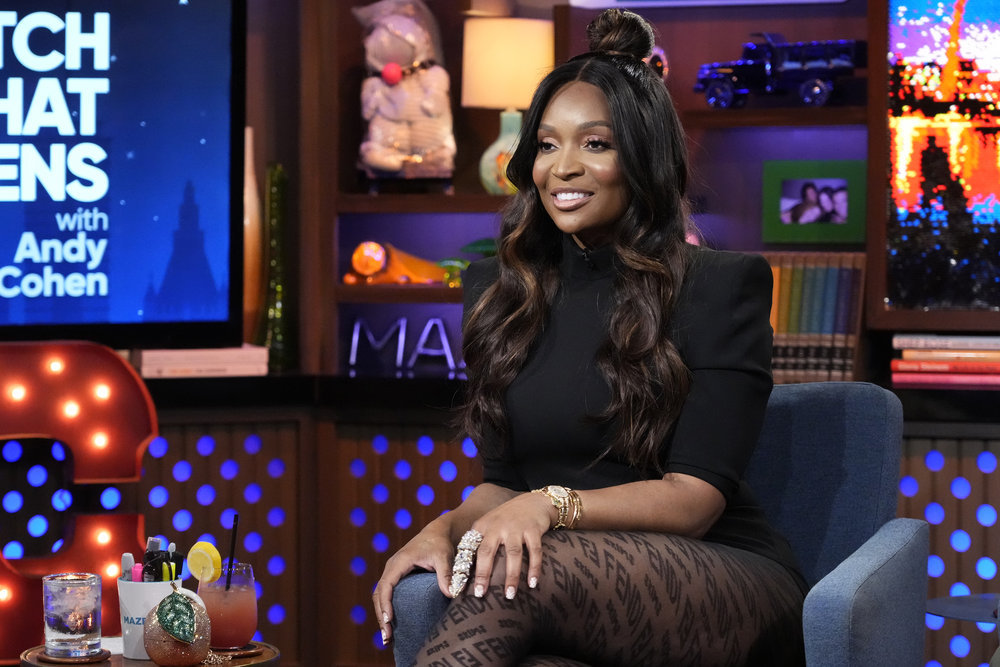 Eva was known for being shady but behind everyone's backs. So, when Eva let Marlo Hampton have it during a bus ride in Japan, it was epic. The topic was fashion, and that was Marlo's specialty.
Marlo dissed the former America's Next Top Model winner's shoes. Eva called Marlo's wig a "hoodie helmet."  Eva then gave Marlo some advice about her wig. "If you don't pick up your göt2be glue and tack it back down and leave me alone," Eva remarked.
Marlo clapped back by referring to Eva as a kid and said she should "respect her elders." Eva responded, "Girl I got two kids and a husband, what do you have?" Even the Japanese tour guide, who was largely annoyed by the unruly group, started laughing. Score one for Eva in her biggest moment on RHOA.
Chaos in the Closet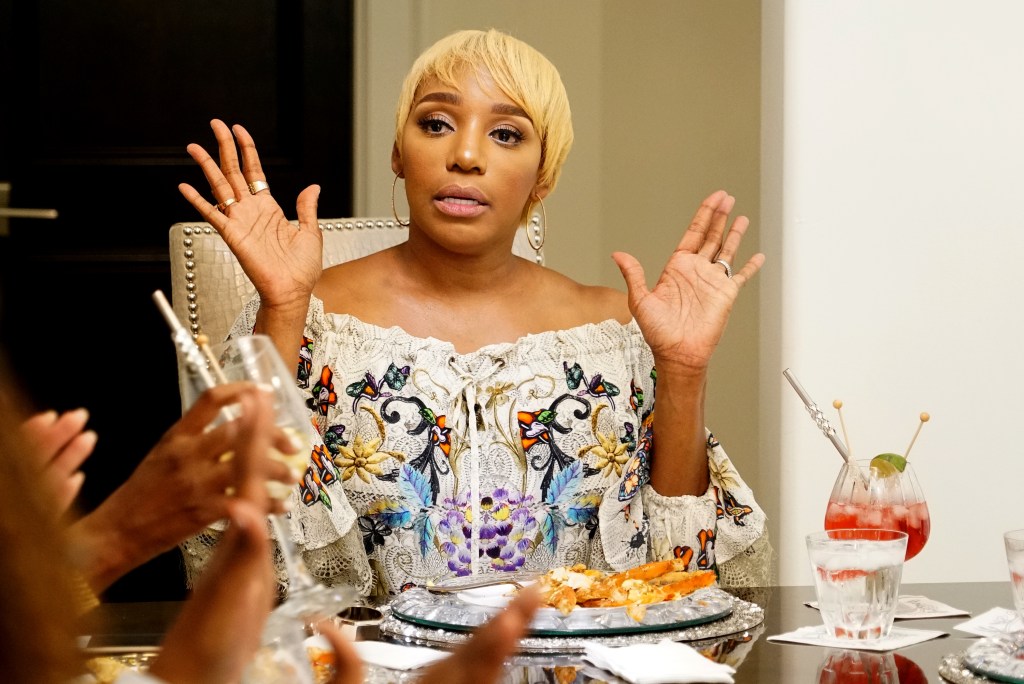 NeNe had a "Bye Wig" party and invited all of the Atlanta peaches. I don't know how, or why, NeNe comes up with these bizarre themes. Even though Gregg was hospitalized on the day of the party, NeNe felt her event must go on.
At this party, things went left in a major way. Porsha and Kandi Burruss decided that they wanted to see NeNe's famed closet. Even though NeNe protested, they both went inside. When a cameraman followed them, NeNe grabbed him by the shirt and pulled him back out. May his shirt rest in pieces.
In the commotion, it was alleged that NeNe might have grabbed Kandi or Porsha, who was expecting. We still don't know what was hiding in the closet. It looks like the world may never know.
Friends and Enemies
Cynthia Bailey decided to throw a launch party for her wine cooler line. NeNe and Gregg both attended. But when Kandi arrived with a surprise guest, NeNe's spider senses were tingling. Or maybe that was her rage-o-meter.
Kenya Moore, who was heavily pregnant, showed up in a bright peach-colored dress. As soon as NeNe spotted her, she muttered, "I think a monster's here." Good times!
Meanwhile, Kandi exclaimed, "Now Cynthia, you said you wanted Kenya here, and she's here." Of course, Cynthia didn't want NeNe to know that she wanted Kenya there. Oops!
Just as NeNe was making her getaway, she saw Kandi. NeNe slammed Kenya by saying that she must be giving birth to "a buffalo." Not cool!
Cynthia and Kandi had a phone conversation where they agreed that they needed to have their story aligned about how Kenya arrived at the party. Cynthia copped to inviting Kenya but then told NeNe that she had no idea that she was coming. But in NeNe's mind, you are either friends with her, or you aren't. And Cynthia just picked Kenya's side.
Season 11 of RHOA heavily featured NeNe and her ever-shifting moods. While dealing with her husband's serious illness, she still managed to summon the strength to drag a cameraman from her closet. She also fractured her relationship with her longtime friend, Cynthia. Because it is always NeNe's way, or no way, for the Atlanta peaches.
TELL US- WHICH BOMBSHELL MOMENT SURPRISED YOU THE MOST? WHY WAS NENE SO UPSET TO SEE KENYA?
(Photo Credit: Getty Images/NBCUniversal/Alex Martinez/Bravo/NBCU Photo Bank)