During Season 11 of The Real Housewives of New Jersey, star Teresa Giudice unleashed a cheating rumor about Evan Goldschneider. His wife, Jackie Goldschneider, was furious. She made an analogy about Teresa's teenage daughter, Gia Giudice, using drugs. And she and Teresa never saw eye to eye after that. Until now.
Jackie was besties with RHONJ co-stars Margaret Josephs and Melissa Gorga. And Teresa and Melissa were straight-up enemies. We must be in an alternate universe because now Jackie is Team Teresa. And then Melissa was caught on video, shading Jackie. "Jackie wants to be invited to every single party," Melissa remarked. And of course, the video made the rounds on social media.
Meanwhile, Margaret and Jackie were always close. Reportedly, when Jackie handed out copies of her new book, The Weight of Beautiful, at Dolores Catania's charity softball game, she neglected to give Margaret a copy. And that incident sparked the bad blood.
Do Jackie and Teresa have a solid friendship?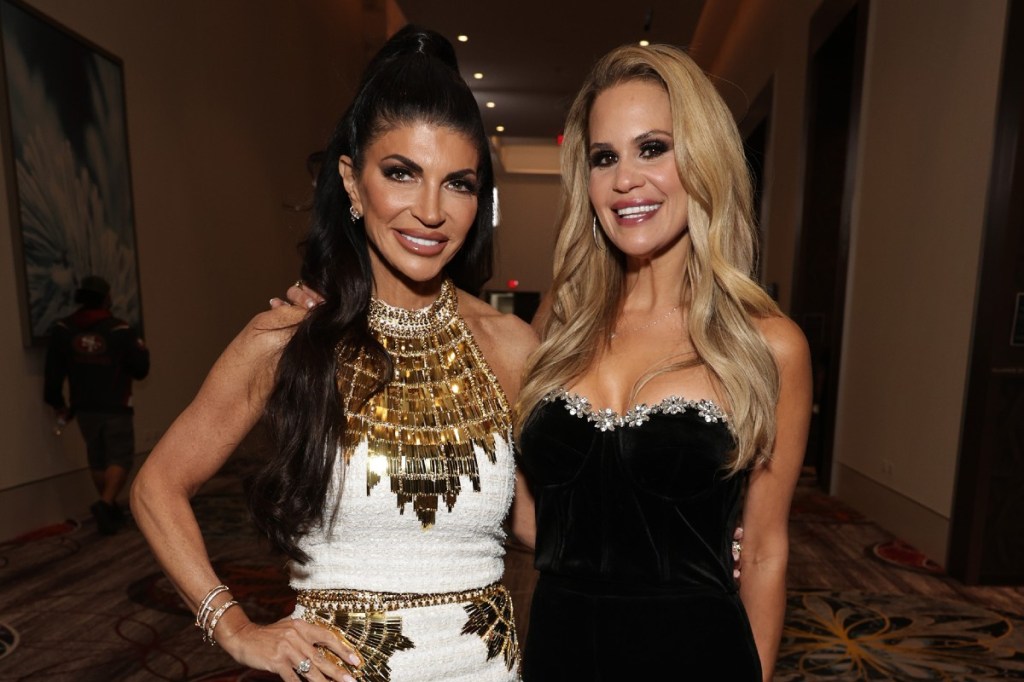 Jackie spoke to US Weekly at BravoCon and dished about her new relationship with Teresa. She called their friendship, "new, growing, and mutually respectful … unexpected." I'll say!
"It was really organic. It was like we were just talking at a party and then we were talking more, and then we started calling each other and then we hung out and started hugging," Jackie explained. "We like each other. Yeah, it really grew organically."
But while Jackie's bond with Teresa has been flourishing, it sounds like her friendship with Margaret is dying on the vine. Jackie admitted that it was "very surprising" where her relationship with Margaret stands. "Sometimes friendships … they evolve. They come to an end," the writer simply stated.
I'm glad there will be some drama during Season 14 of RHONJ. Even though it is from such an unexpected source.
TELL US – ARE YOU SHOCKED THAT JACKIE IS FRIENDS WITH TERESA? DO YOU THINK THAT MARGARET AND JACKIE WILL MEND THEIR FRIENDSHIP?