After months of hearing about Kyle Richards and Mauricio Umansky's separation, another Real Housewives of Beverly Hills marriage is under the microscope. Dorit Kemsley and husband PK Kemsley are the latest RHOBH stars facing split rumors. At this time, Dorit and PK deny they're calling it quits. However, they've admitted to going through a rough patch. Considering the tax problems, the robbery, and PK's DUI, that makes sense.
As soon as the rumors kicked into high gear, stars from RHOBH and the other Real Housewives shows naturally began to weigh in. Amidst the Season 13 premiere and BravoCon, there's been a lot of opportunities for them to do so. What have Dorit and PK's fellow Bravo stars had to say about all this split speculation?
Kyle Richards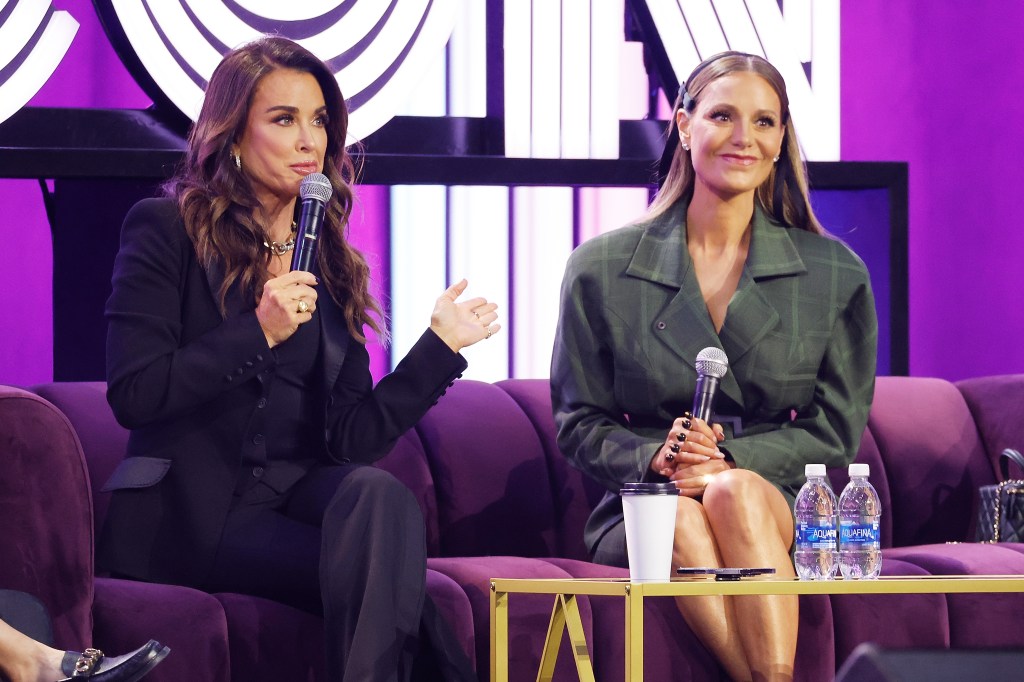 When a caller brought up Dorit and PK's split during her Watch What Happens Live appearance, Kyle repeatedly emphasized her shock. The caller asked about the story, which claimed PK was living in a hotel.
Literally gasping at the question, Kyle responded, "I didn't, I haven't, I have not seen that." When she asked Andy Cohen what he knew, the WWHL host said, "I have heard something about that rumor, but I was wondering if you had heard it before today." Kyle continued to insist that she heard nothing of the sort.
Whether or not she was really that surprised by the news, Kyle could obviously relate. Recently, Dorit praised Kyle's support amidst their respective, very public marriage woes.
Garcelle Beauvais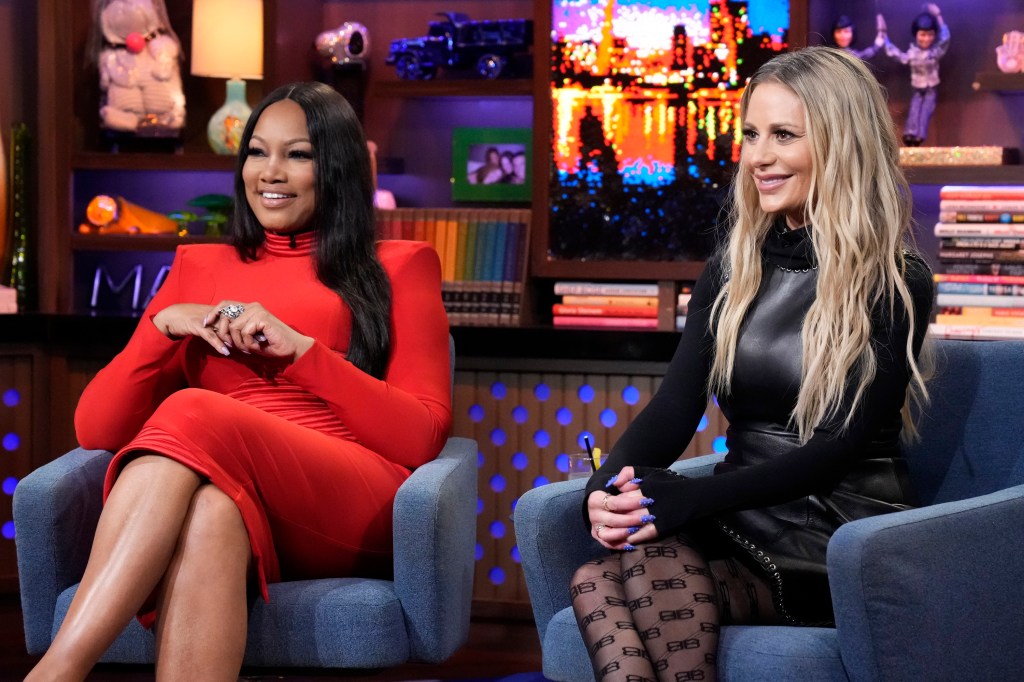 The rumors only gained more traction by the time Garcelle Beauvais appeared on WWHL the following week. Naturally, Garcelle was also asked to comment on Dorit and PK's split. Garcelle told Andy Cohen that, like Kyle, she'll be "shocked and sad" if Dorit and PK actually call it quits. The Spider-Man: Homecoming actress added, "I know Dorit, if it's true, she will be devastated. It's hard."
Tamra Judge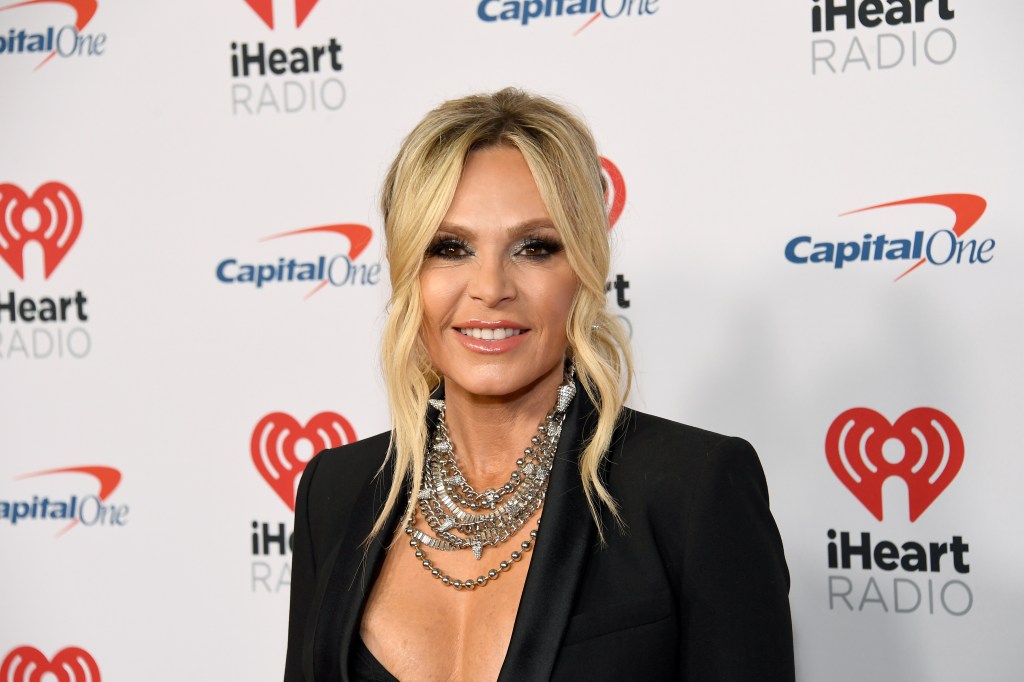 Tamra Judge always gives her two cents on fellow Real Housewives via Two T's in a Pod, the podcast she co-hosts with Teddi Mellencamp. On a recent episode, Tamra criticized Dorit and PK's statement.
To start, the Real Housewives of Orange County star called the timing "very suspicious," considering it was the same night at RHOBH Season 13's premiere. Tamra went on to say, "It's so weird that they put out a statement so quickly." She added, "All of the freaking fake news that goes out there about me, I never—rarely will I go, 'I'm going to put out a statement.' But whatever."
Sutton Stracke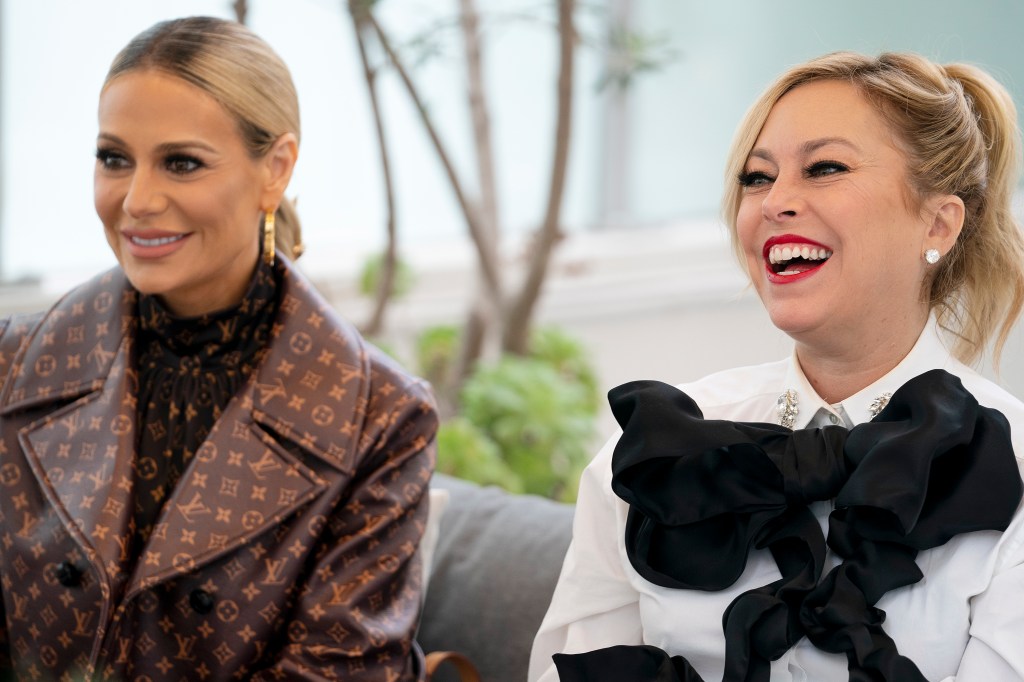 At one point during the Season 13 premiere, Sutton Stracke spilled that PK was rumored to be with another woman when he got his DUI. In light of the recent speculation, she was asked about that comment by Access Hollywood.
Sutton insisted she doesn't know anything for sure, reiterating, "I was just repeating a rumor." She added, "I didn't say if it was true or not. I just said, 'This is what I heard.'" We have to wonder, what other rumors will Sutton spill regarding Dorit and PK's split?
Erika Jayne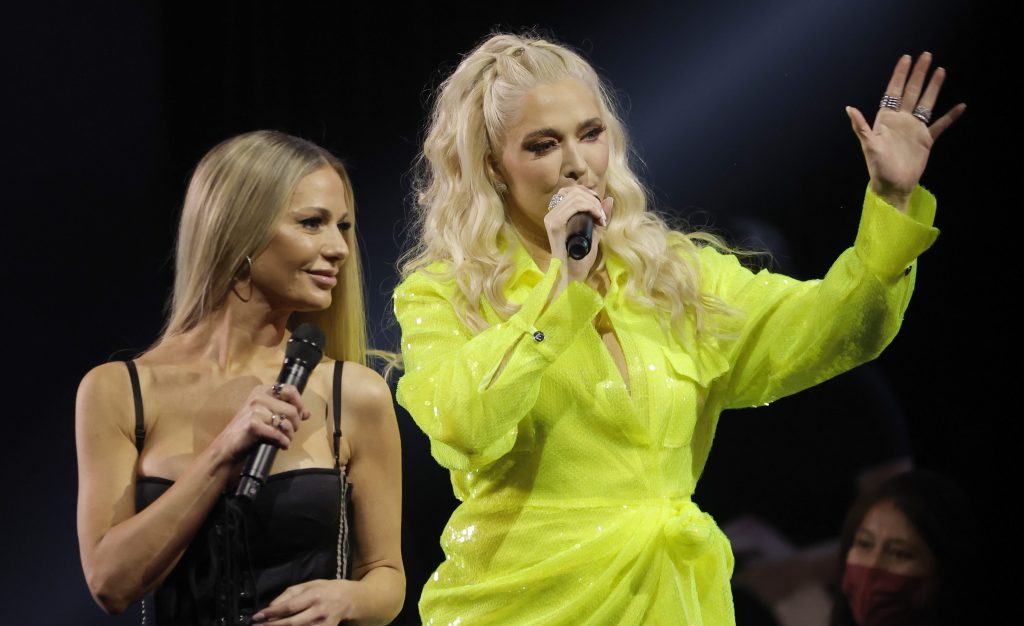 Erika Jayne, who infamously predicted Dorit and PK's split, spoke about it on No Filter with Zack Peter. The self-proclaimed showman called Dorit's impression of her "hurtful." However, Erika claims she will totally be softer on Kyle and Dorit during their difficult times. Despite feeling they were too harsh during her split from Tom Girardi. "There have been moments that I have wanted to lash out, but I can't do it," she said. We'll believe it when we see it.
Erika insists she'll lend an ear to both Dorit and Kyle. She plans to tell them, "'I'm your friend, you will tell me what you want me to know…and just know I am here to support you, whatever choice you make. Whether you remain married or not, whatever you're going through.'" There's tension between her and Erika already, so we'll see if Dorit really does confide in her about PK.
TELL US – DO YOU BELIEVE KYLE AND GARCELLE ARE AS SHOCKED AS THEY CLAIM TO BE? WERE ANY REAL HOUSEWIVES COMMENTS ON DORIT AND PK'S SPLIT OUT OF LINE?