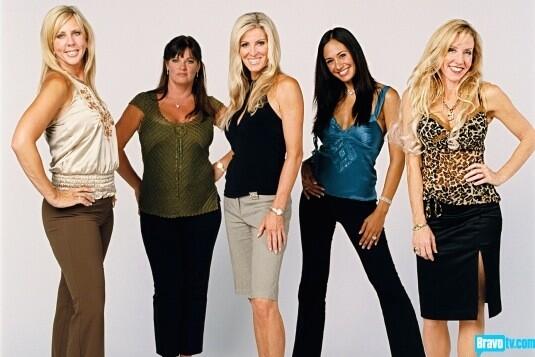 Reality Tea is ranking ALL the Housewives from every season and every city! Our list is broken down into three parts with Housewives ranked from worst to 'best' (or best of the worst, if you will). Below is Part 1.
What makes a superior species of Housewives? Is it class? Money? Fabulous plastic surgery and good shoes? Beautiful home? A revolving door of crazy that keeps us on our cheaply-clad toes? Is it a supportive husband? An in-home zoo of fabulous miniature fluff balls clad in their own designer wardrobe? Is it a witty zinger or indispensable advice? Is it their ability to rewrite history without irony? To crack open the egg of their emotional travails in front of cameras? Or is it their ability to deftly control the scenery while cracking a Chanel whip?
CLICK THE CONTINUE READING BUTTON FOR THE LIST!
It is an un-quantifiable measure which makes a Housewife great – something uncanny and un-discernable that makes us salivate in front of the TV. For some Housewives it is their ability to remain a witty detachment in the form of omnipotent narrator; for others it is their sheer inability to stop imploding on national TV; and still for another group it is their courting of controversy that seems at once fabricated and foolish. And for most it is their ability to last the test of Bravo's time: steadfast, consistent, and bizarre.
We're ranking ALL the Housewives from Real Housewives Of New Jersey, Real Housewives Of Atlanta, Real Housewives Of Potomac, Real Housewives Of New York, Real Housewives Of Beverly Hills, Real Housewives Of Dallas, Real Housewives of Miami, and Real Housewives Of Orange County. We're skipping the short-lived Real Housewives Of DC, because no one even remembers who they are. Well except for one…
TELL US – WHO DO YOU THINK IS THE 'WORST' HOUSEWIFE IN HISTORY?
[Main photo credit: Bravo]
Save
Save