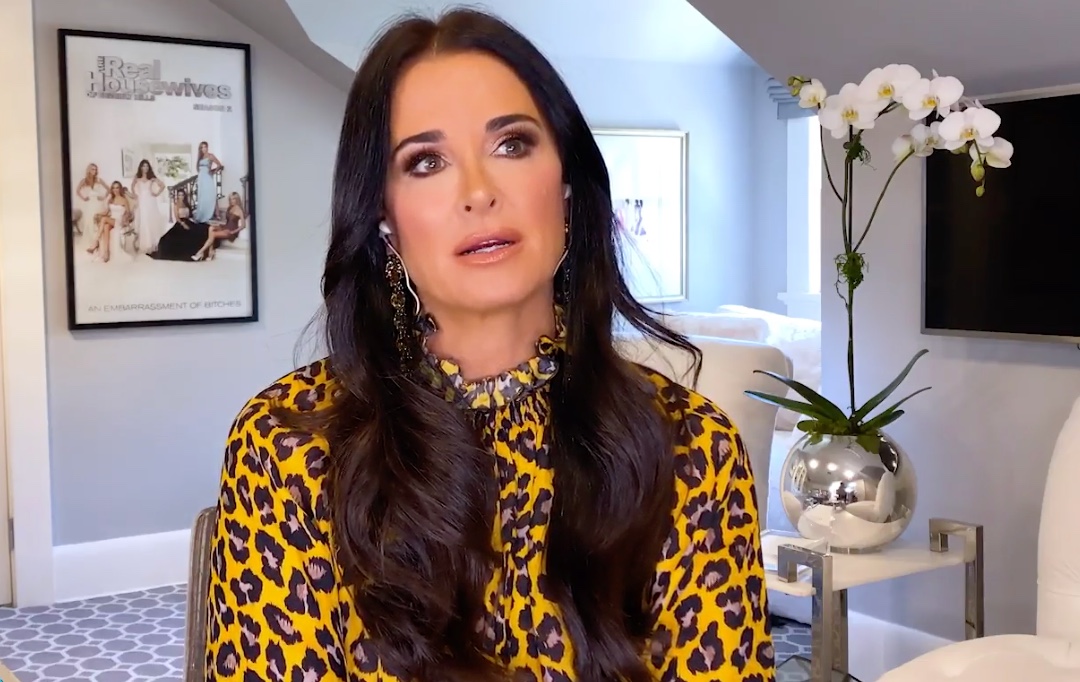 Real Housewives of Beverly Hills has started out stronger than I assumed it would this season. I'm already enjoying the new girl, Crystal Kung Minkoff. Sutton Stracke, who I was personally mesmerized by last season, was promoted to a full time housewife. Thanks to some insensitive comments, I'm not loving Sutton but let's see how it plays out. And we cannot forget one of the most important additions to the franchise EVER, Ms. Kathy Hilton herself. While she's not a full time player, she's enjoyable with the little we've seen.
So the cast shake up this season was a pretty big one, but much needed. Gone and already forgotten from last season is Teddi Mellencamp Arroyave. You know, Kyle Richards' partner in crime? What those two saw in each other is beyond me but I can only assume that two shady b*tches just like to be shady together. But while fans clearly aren't missing Teddi, someone actually is.
Of course, taut someone is Kyle. She recently told Access, "Teddi Mellencamp is one of my best friends in the world. And, you know, that doesn't go away with a TV show or cameras." Ok, but why? I know, I know, Teddi wasn't exactly the worst but then again, she was the worst. It's hard to put your finger on why people disliked her so much. But she brought nothing to the table and only did Kyle's bidding. Which is bad enough if you ask me. She was also part of bullying Queen Denise Richards off the show and for that, I will never forgive her. Or any of the other women who took part in it either.
Kyle continued about their friendship, "Obviously, at first, she was like 'I don't want to do that' because of, you know, the exit and all of that, but I convinced her. And, you know, the truth is, we spend almost every day together, so it makes sense for her to show up."
She added, "She's always a great addition because she speaks her mind and doesn't hold back and it's always fun to have Teddi be a part of the show." When did Teddi ever speak her mind on the show? When she was cowering to Camille Grammer on a camping trip? I think not.
When asked if she thinks Teddi would ever come back, Kyle admitted, "I don't know. She's so busy doing All In, but I don't know. Teddi is not only close with me. She's closest with me, of course. But, she's also close with [Lisa] Rinna, Erika [Jayne], and Dorit [Kemsley]. So, you never know. Crazier things have happened. So, never say never." I would like to say never, please and no thank you. For all of our sake.
DO YOU AGREE WITH KYLE'S COMMENTS ON TEDDI? DO YOU EVER WANT TO SEE TEDDI BACK ON RHOBH?
[Photo Credit: Bravo]