After one of the most dramatic seasons in Housewives HISTORY, it's time for the Real Housewives of Beverly Hills to reunite. Erika Jayne's divorce and legal drama carried a majority of the season. However, many of the ladies have their own unique scores to settle. This is the perfect opportunity to air it out.
Two weeks before the reunion we get a one on one meeting between Erika & Lisa Rinna. At this point, Lisa's her only true ally in the cast. Erika's not going in blind though. She knows there's a lot of smoke coming her way.
Apparently Lisa called Erika and told her the girls have flipped on her. Will this affect Lisa's relationship with Kyle Richards & Dorit Kemsley? The Fox Force Four has never felt more divided.
The preview of Andy Cohen roasting Erika makes this reunion even more juicy. He knew going into this he had to ask the tough questions. If he went easy on her, he'd be crucified by everyone who wants justice for the victims.
Erika Versus Everyone: Round 1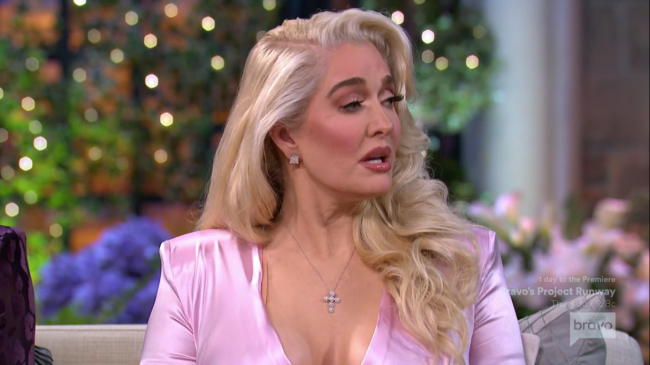 It's so weird to see all of the women seated back on the couches. After multiple virtual and social distanced reunions, it feels awkward to watch this. Things are slowly getting back to normal. Even for the Housewives things are looking up.
Erika feels "fine" about being at the reunion. She always shows up to these with the rudest attitude. It's a load of bullshit every time the ladies gather together. Someone needs to check her because she isn't above this. She needs this.
Erika can't answer every question, but she's going to try her best. Let's see how much she divulges. We don't usually get a lot from her. She refutes any claims about being
Erika wants the victims of Tom Girardi's alleged misdoings to get what they deserve. That's one of the first times she's openly said that. According to Erika, the viewers don't know what she knew, so their perception is skewed. She also expresses disappointment and anger toward her costars for comments they made on the show.
Sutton Stracke sets the record straight and said she didn't contact her own personal attorney. Crystal Kung Minkoff admits to consulting an attorney as well regarding this. In fact, nearly every woman in the cast has seemingly spoken to one. No surprise there.
Erika's attorney's advised her to quit the show, but that wasn't an option for her. She knows things could be twisted and used against her, but it didn't matter. She wasn't going to run away from all of this. I mean, she needs the money. We know this. The show's now her main source of income. Did she really have a choice?
It doesn't make sense to Erika that fans would want her fired. She wanted the chance to defend herself against the horrible allegations being thrown at her. She's speaking her truth.
The Girl Who WORKED For Her Diamond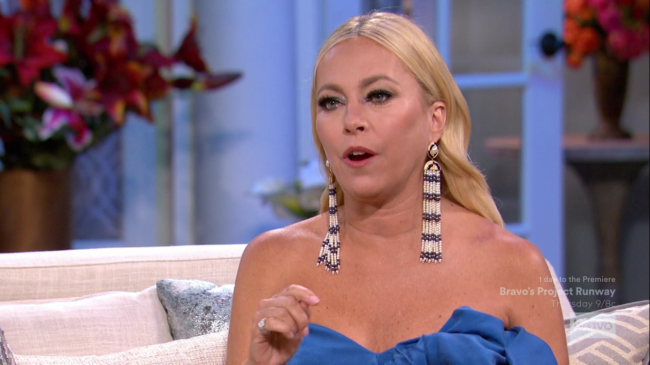 Sutton's face roller made the trip to the reunion! Hopefully she doesn't have to use it. She'll be in the hot seat against both Crystal & Erika throughout this sit-down.
Sutton worked hard for her diamond this season. Nobody delivered more this season than her. She set out to snag that diamond and was going to do whatever it takes to accomplish that.
Sutton's mother texted her urging her not to take things too personal against Crystal. Sutton took her advice, and thankfully things are better between the two. I'm sure she still has disdain for those ugly leather pants though.
Sutton calls out Lisa for shading her business. However, Lisa quickly squashes any drama that could continue over that. Next season, those two are going to war. Mark my words.
Kyle's no longer Sutton's landlord! She is free and clear and in the home of her dreams. We learn Sutton almost burned Kyle's home down. Sutton disagrees, but Kyle tells her the fireplace was the culprit. The home is off the market because of repairs which need to be done. Why is she embarrassing Sutton like this? That's not what a real friend would do.
Once again Kyle's being shady at the reunion. She waited all of these months to bring something like this up to her. This is the same sketchy shit she did with Garcelle Beauvais last year about the charity fundraiser. Nobody holds their cards closer to themselves than Kyle. She knows what to play and when the opportune time is.
Erika looks so disgusted after learning Sutton's dating, and she's not. The hatred she's displaying toward Sutton is so visible. She's not even attempting to hide how she feels about her former friend.
The Importance Of Relevance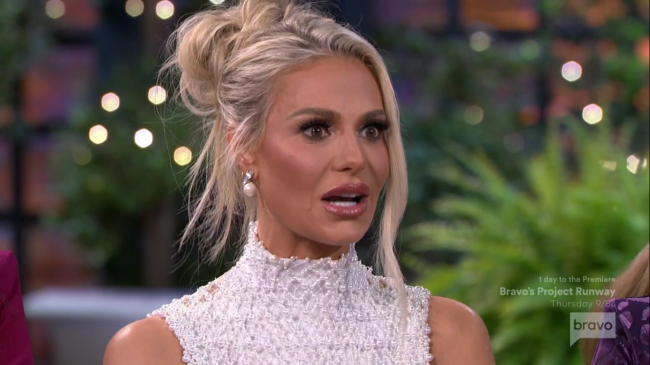 Everyone's issues with Garcelle are ridiculous. All she wants to do is fit in with everyone, but they make it impossible. They're not as welcoming as they think they are. After this reunion it'd be nice for them to finally listen to her.
Lisa & Dorit both felt closer to Garcelle after she broke down the way she did. She shouldn't have to fall into tears to be accepted though. Nobody else has to do that. Why does she have to be super vulnerable to be a part of the group?
Dorit keeps talking about Garcelle making passive aggressive jabs to be relevant. That's the last thing Garcelle needs. She stays booked and busy. She has more going on in her career than any of them combined.
Garcelle demands an apology by Dorit for calling her a bully. Dorit was DRAGGED by fans for calling Garcelle a bully and for good reason. Look at Erika. Look how she behaves and unloads on people.
Dorit's trying to give excuses as to why she used that word. Lisa & Dorit feel Garcelle is the biggest confessional gangster of the group. Garcelle thinks that's a crock of bull. She's damned regardless of how she acts with these women.
Garcelle's being held to a much higher standard than everyone else. Let's face it. Also, Lisa demands Garcelle not tell her to do anything. Where is this hostility coming from? Ooof she's so angry.
Dorit SCREAMS when Garcelle tries to speak while she's "making a point". Nobody wants to listen to her finish. She's going on and on about literally nothing. If anyone is using this to try and be relevant, it's Dorit herself. She had NOTHING going on this season prior to the weird feud with Garcelle.
Old Friends Turned Bitter Enemies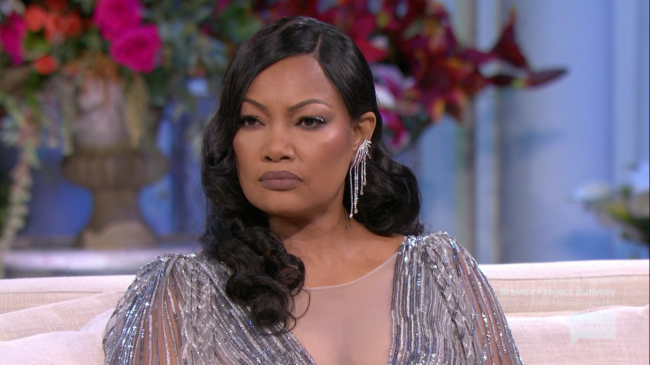 Andy moves on from Dorit vs Garcelle to Lisa vs Garcelle. This has many more layers to it. Garcelle doesn't know how to take the kind gestures made by Lisa this season. There's a lack of trust between the two.
Erika says there's going to be a point where Lisa's going to stop trying. Can anyone let Garcelle speak? Garcelle says she's done speaking on Denise Richards' issue with Lisa. She's letting it go, and she doesn't care anymore. FINALLY. There's no need to go on and on about the Denise drama anymore. She's not even on the show.
Garcelle felt like the Rinna Beauty party would've been a good time to speak up for her. However, Lisa wasn't going to do that because she was on Dorit's side. Friends don't have to blindly defend each other. There doesn't need to be 100% defense.
Garcelle hurls an accusation about someone telling her Lisa was upset she brought race into the show. That's a megawatt accusation to throw at someone. It really should've been discusses long before now, but I understand Garcelle's hesitance to open up to the group.
Garcelle admits the biggest reason she was standoffish with Lisa this season was lack of trust. You either move on or don't. Lisa texted Garcelle after hearing Denise wanted her off the show to return. CAN WE STOP TALKING ABOUT DENISE RICHARDS.
I guess Garcelle should've came to Lisa about the words she heard her say. However, her expectations for Lisa were higher than with the other women. In all truth though, Lisa would've said that to her face. She's upfront as hell. She has no trouble speaking what's actually on her mind.
Lisa gets up and joins the couch with Garcelle asking to move on with her. All she wants is a chance at forgiveness and mending fences. Dorit tries to get in the middle of it, but Erika cuts her off. Dorit says she's not talking to Erika, and Erika gives her the death stare. Why is Dorit so desperate to make a moment?
Who Is Hunky Dory And Did Erika Know?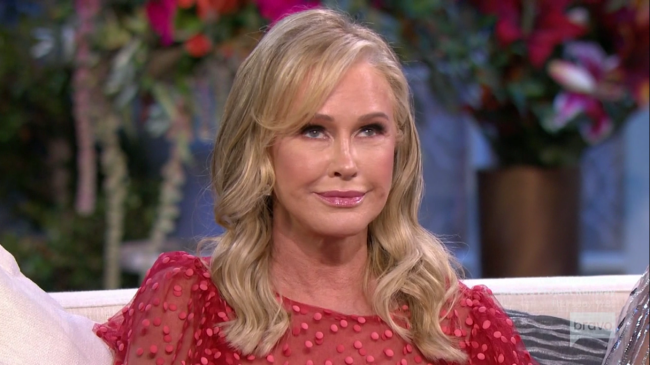 Kathy Hilton finally joins the ladies on the set! After years of sporadic cameos she's finally a full fledged member of the group! What an icon she became. She was an instant fan favorite.
Kathy arranged for someone dressed as Michael Myers to spook Kyle before the show. That's so messed up but hilarious. It's a great plug for the Halloween Kills movie!
Andy confronts Erika about Tom not reading her book from three seasons ago. It was odd, but now we know the truth. The marriage was trash at the time. The same goes for her role in Chicago. He was travelling at the time, but he couldn't make the effort to be there for her. What a bizarre marriage!
According to Erika, Tom was in love with someone else during their marriage. The more we hear about this relationship, the more questions that arise. Hopefully part two gives us more insight and answers.
TELL US – TEAM DORIT OR TEAM GARCELLE? ARE YOU HAPPY LISA AND GARCELLE MADE UP? DO YOU BELIEVE ERIKA? 
[Photo Credit: Bravo]